Not many TRAXX locomotives leave the Bombardier assembly factory in Kassel (DE), without being documented by Christian Klotz. New machines, freshly overhauled locomotives, and new liveries, Mr. Klotz always brings us fresh images featuring Bombardier's TRAXX platform.
---
DB Cargo 187 136
First one up is the next one in a batch of 110 for DB Cargo; 187 136 had its maiden run on 09.10.2017. Full list can be found here.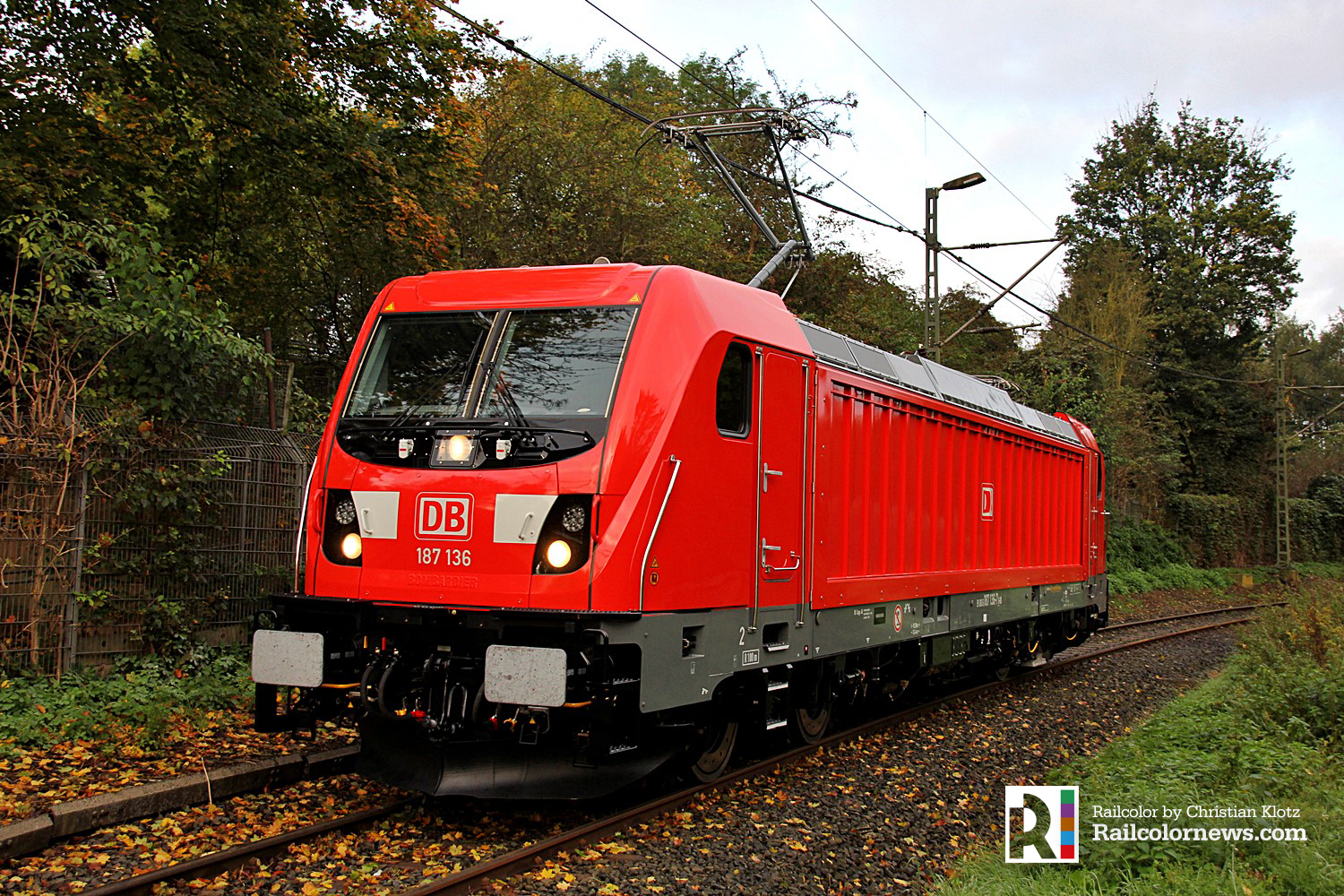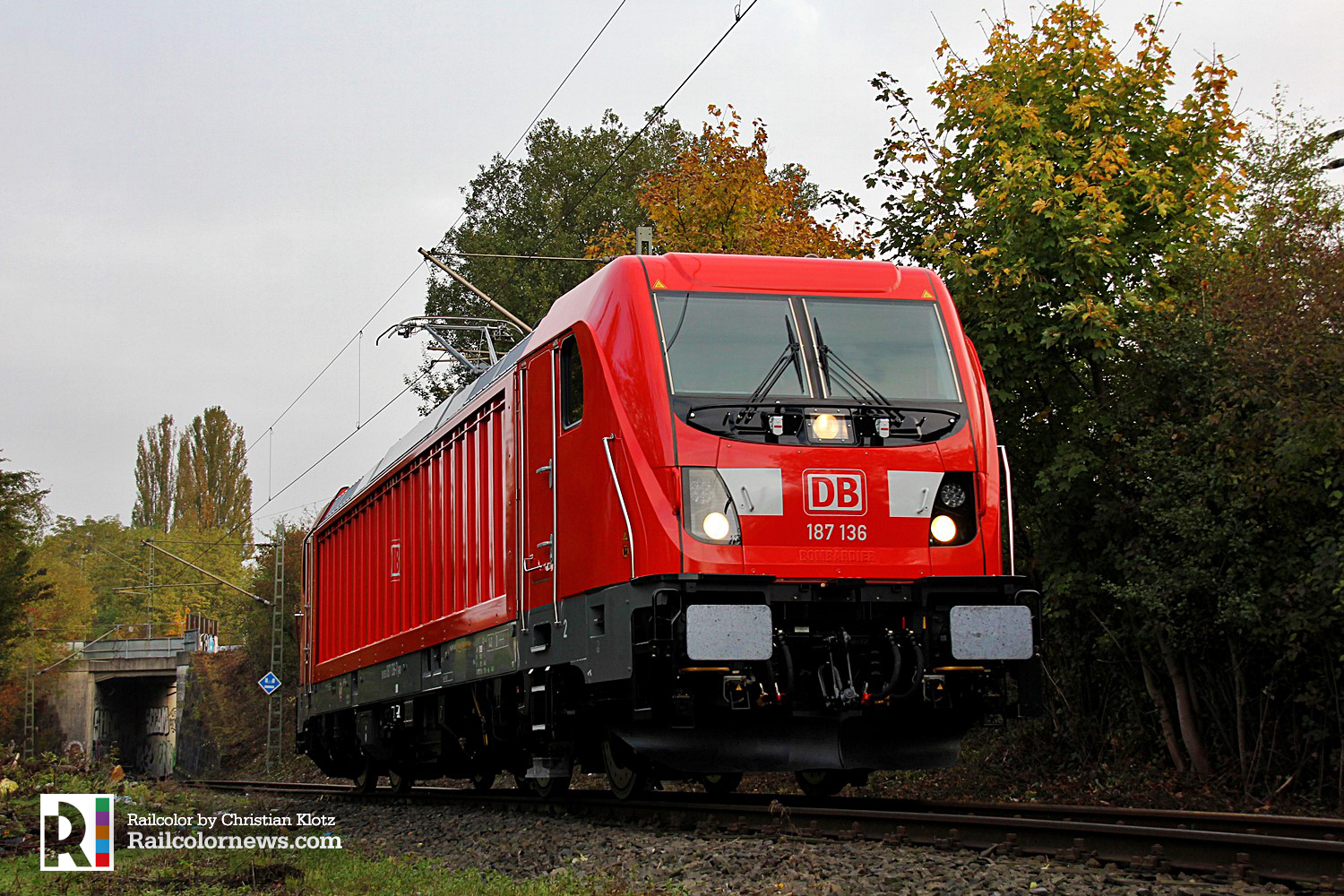 Akiem 186 351-3
Last week two TRAXX MS2e locomotives for lease company Akiem completed their first test run. They are the first with a new Akiem livery with the three red rectangles, and the first two with a DE/AT/PL/NL/CZ/SK/HU package. Akiem 186 351-3 was out on 11.10.2017. A full list of Akiem TRAXX MS2e locomotives can be found here.