It was an impressive transport: this RailAdventure train pulled by SRT locomotive 487 001. On 30.09.2017 the transport included a Alstom Coradia Polyvalent for the railways of Algeria (SNTF), a tram-train from Karlsruhe and RailAdventure's own 139 558. Not enough? No, later, also RA 103 222 was added to the convoy.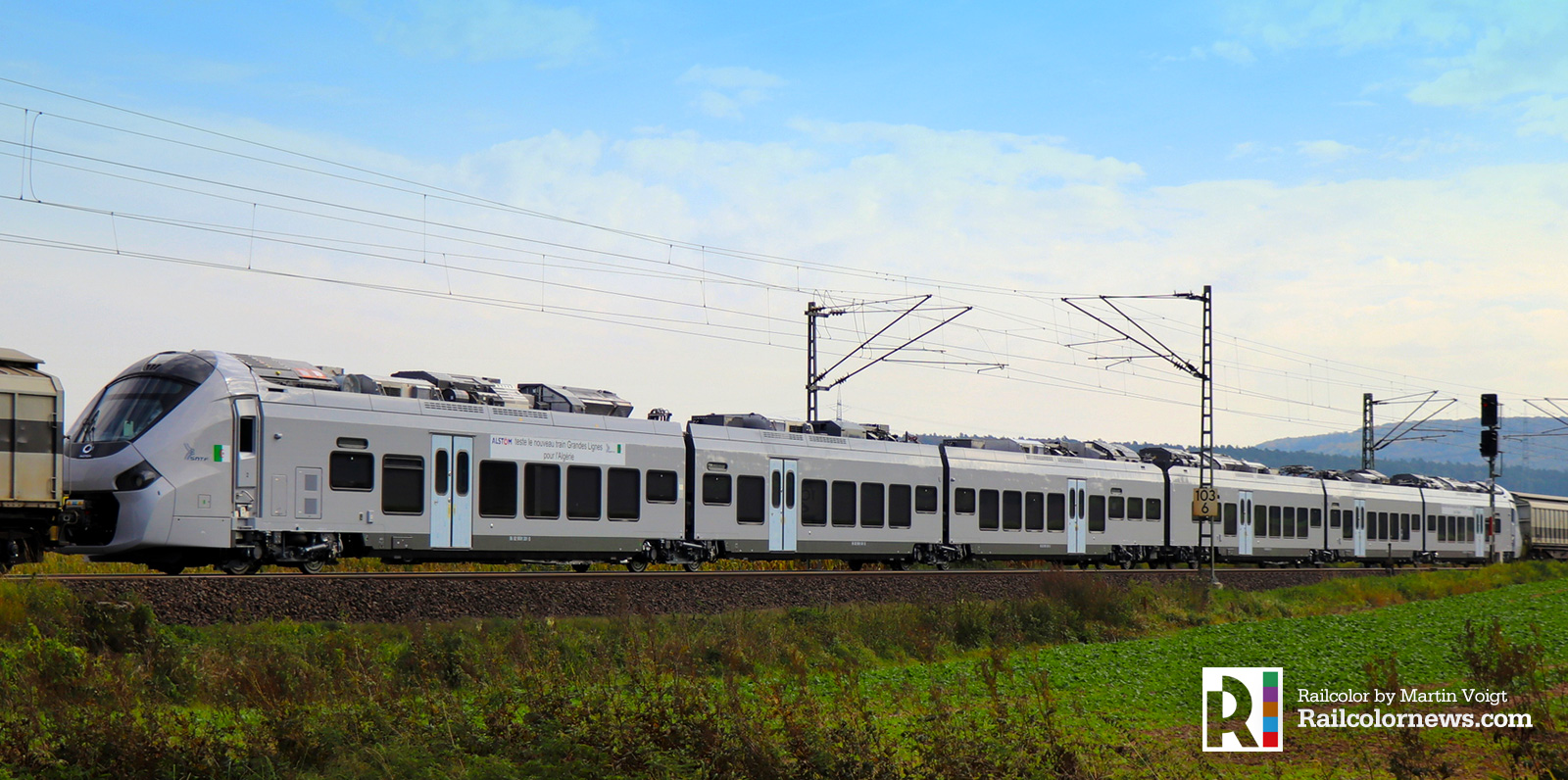 SNTF has 17 Coradia Polyvalent trains on order from Alstom. These are hybrid (25kV AC electric + diesel) trains (also called Bi-Modal Multiple Unit or BMU). In the future, this number could increase to 98 units. Local production is envisaged with the support of EMA (Entreprise Métro d'Alger), Ferrovial and the Algerian Railways (SNTF) itself. The train in the picture above has a simple, basic grey livery, similar to the base livery used on the French Polyvalent. It has a small SNCF logo and a flag of Algeria. The slogan says: 'Alstom teste le nouveau train Grande Lignes pour l'Algerie'. It is planned to enhance the looks of these trains with blue striping and the locally inspired visuals shown below: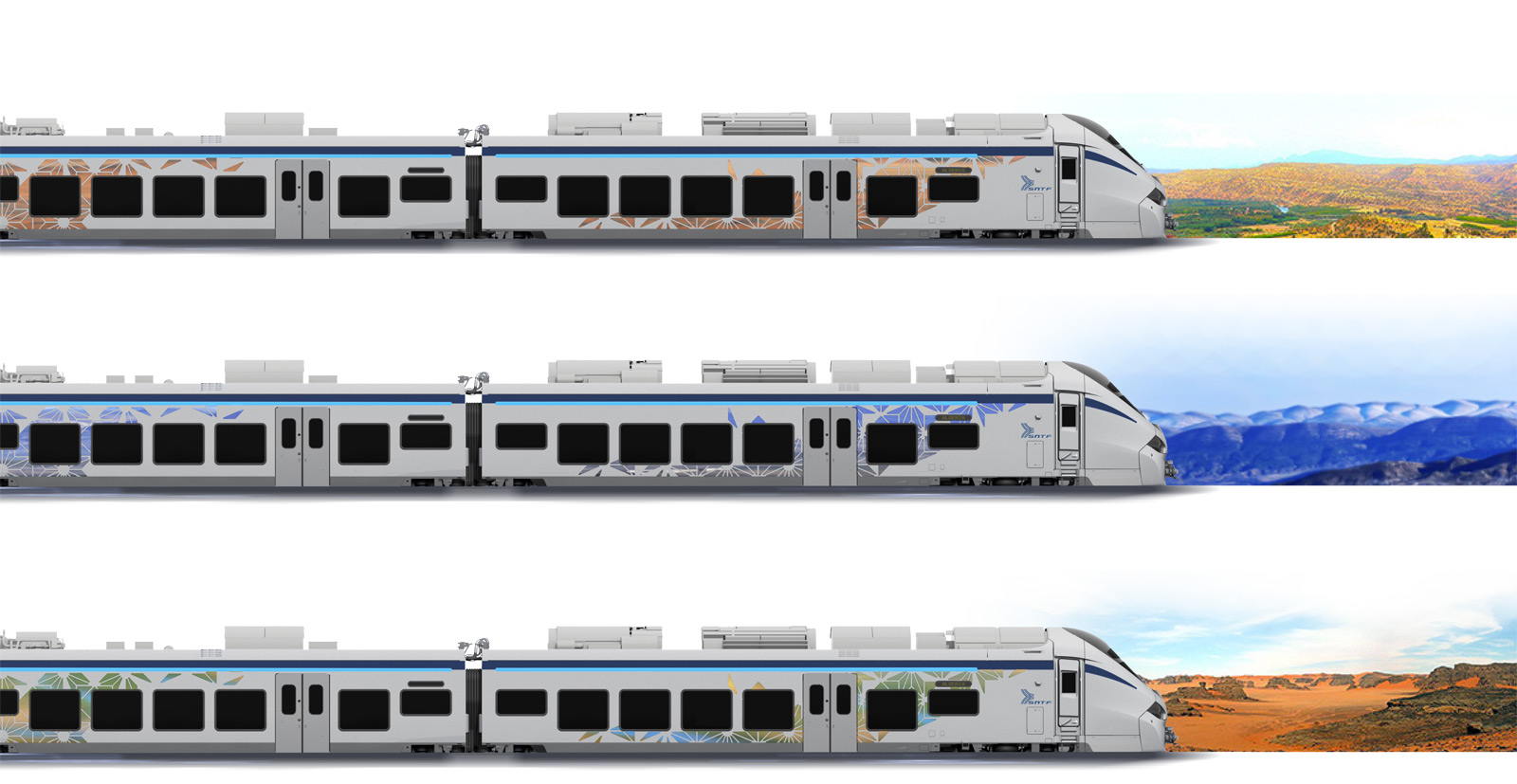 Martin Voigt awaited the train on two different locations, making these nice shots. The yellow-red tram-train is property of the Albtal-Verkehrs-Gesellschaft (AVG) used in Karlsruhe no. 860. It is a two-system train for 750V DC and 15kV 16,7 Hz AC voltage systems.