SBB Cargo was sending out teasers last week on instragram, teasers about the first H3 hybrid shunter locomotive receiving the full SBB Cargo design. Now we can bring you the first images of the end result.
This is locomotive 'H3-023′ alias '90 80 1002 023-2 D-ALS'. It is one of two machines that Alstom in Stendal has built for the Swiss railways' freight division, both completed in a simple blue base paint. The other one is the designated H3-022, which still needs to receive the SBB livery. that got the new design after the 023.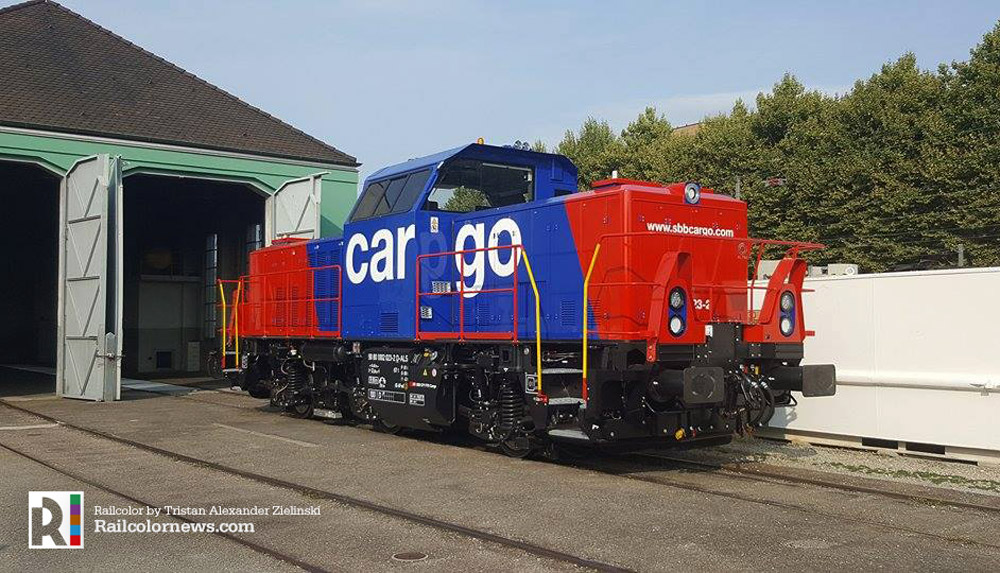 Update: The two new machines will be operated in Kleinhüningen and Birsfelder Hafen.