Yes! We are not the only one! There are more people in this world mad enough to spend hours, days, months, sometimes even years to make something elaborate and beautiful about our favorite subject: railways.
Meet Peter Dovak from Washington DC. He describes himself as "a lifelong transit nerd who recently began channeling that passion into graphic design". So he did. The results are impressive, and, online. Mr. Dovak publishes many projects on his website Transit Oriented. For example, we see posters of all public transport vehicles of 24 cities in the USA. We see planes, trains, buses, even ferries. Can you find a Stadler GTW, the Bombardier Dual mode locos? Or maybe the Alstom Coradia Lint?
Equally impressive is the overview of 220 (!) metro/subway maps from all around the world. His work is colorful, and clean, just the way we like it.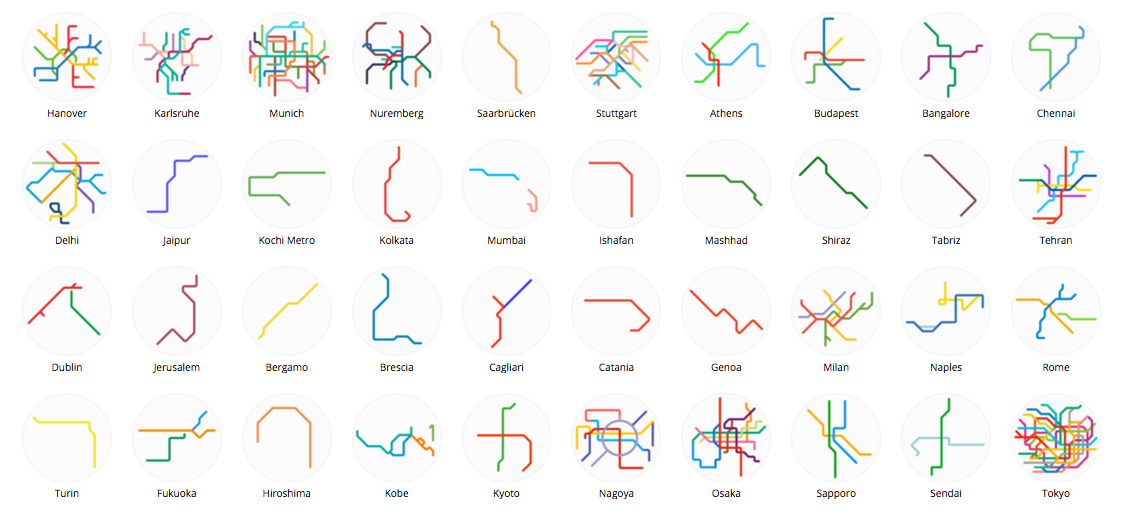 Mr. Dovak gave us permission to show you some incredible examples of his colorful projects. Enjoy.