This is the new livery of BLS 465 001. It commemorates the 10th anniversary of the Lötschberg base tunnel (LBT) with the slogan "Mehr DurchZug / Plus d'enTrain". The locomotive was presented as such on 23.06.2017 at Frutigen during an event attended by around 120 representatives of the industry, politics and media.
During this day, the results of 10 years LBT in operation were evaluated. The line has become of great importance for tourism in the west of Switzerland. Also, it is now a crucial part of the European freight corridor connecting Rotterdam (NL) with Genoa (IT). In general, the opening of the LBT improved the stability to the Swiss railway network in general.
The speakers reminded the attendees of the fact that the work is not over yet. Currently, only 14 of the 35 kilometer of the tunnel has been built as double-track sections, so here is still space to grow. Swiss politics already decided that expansion of the LBT's capacity is needed, but a final decision on when and how construction works should begin still has to be made.
Read more about BLS 465 series locomotives on Railcolor.net
Check out the images of many different BLS 465 series locomotives on trainspo.com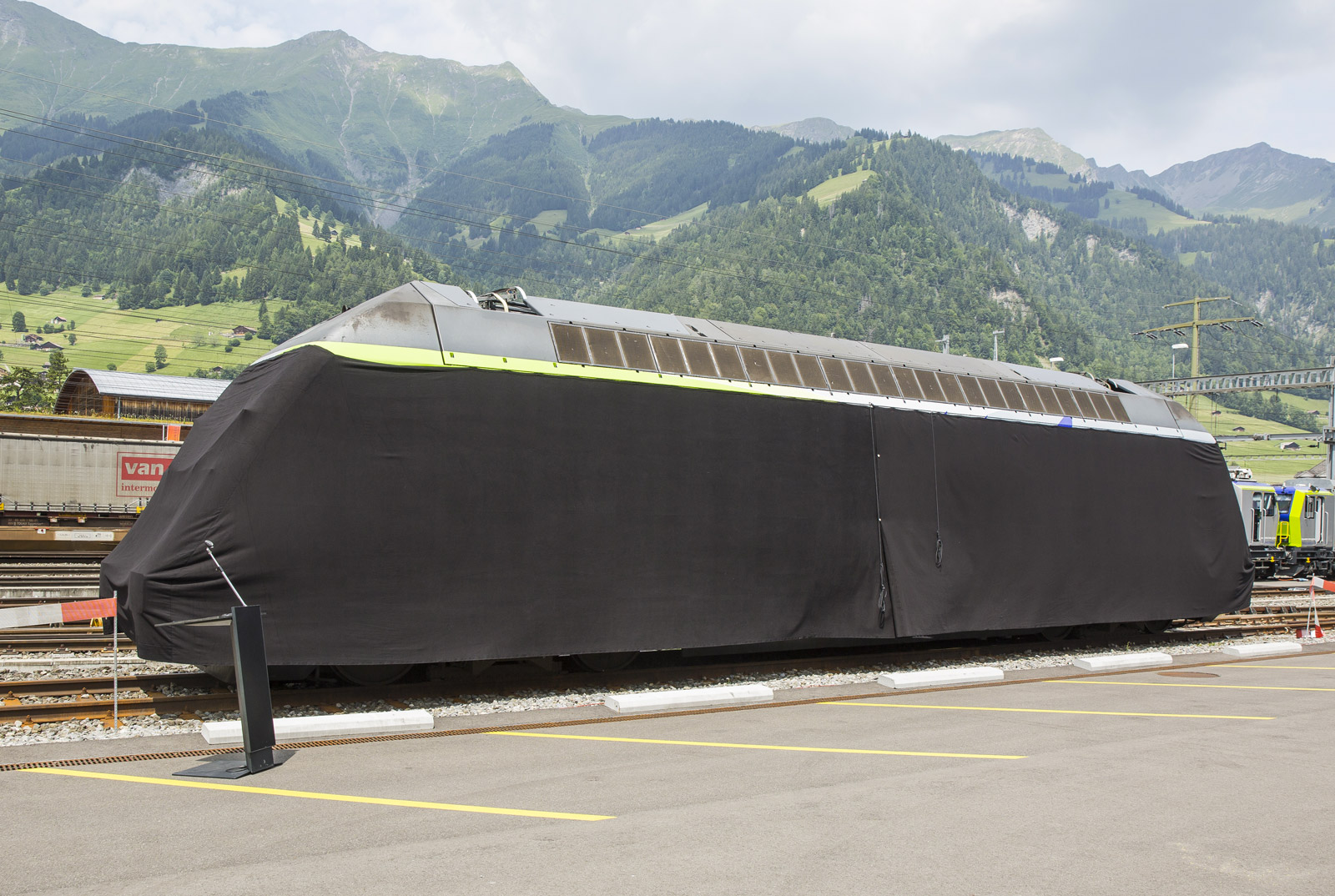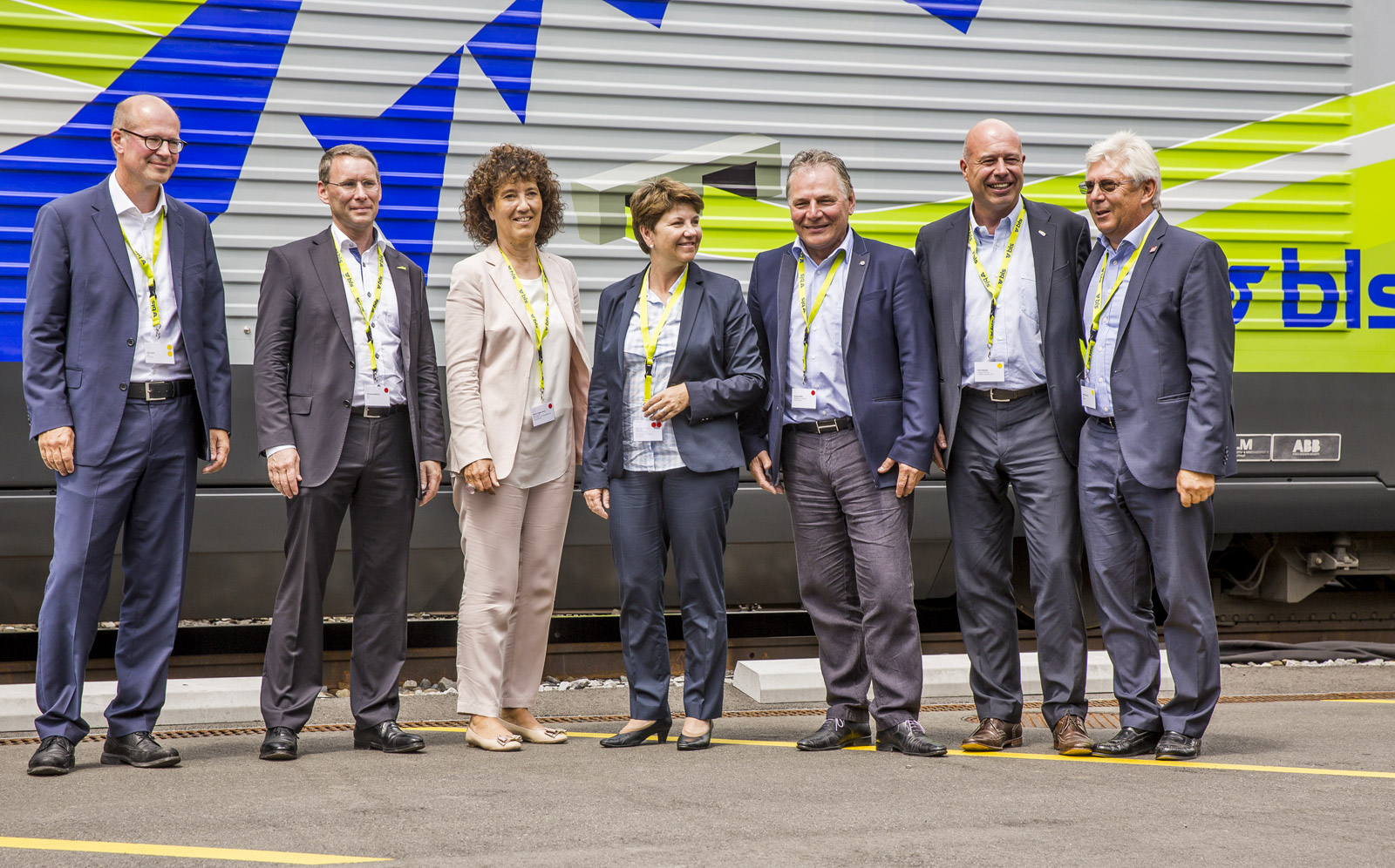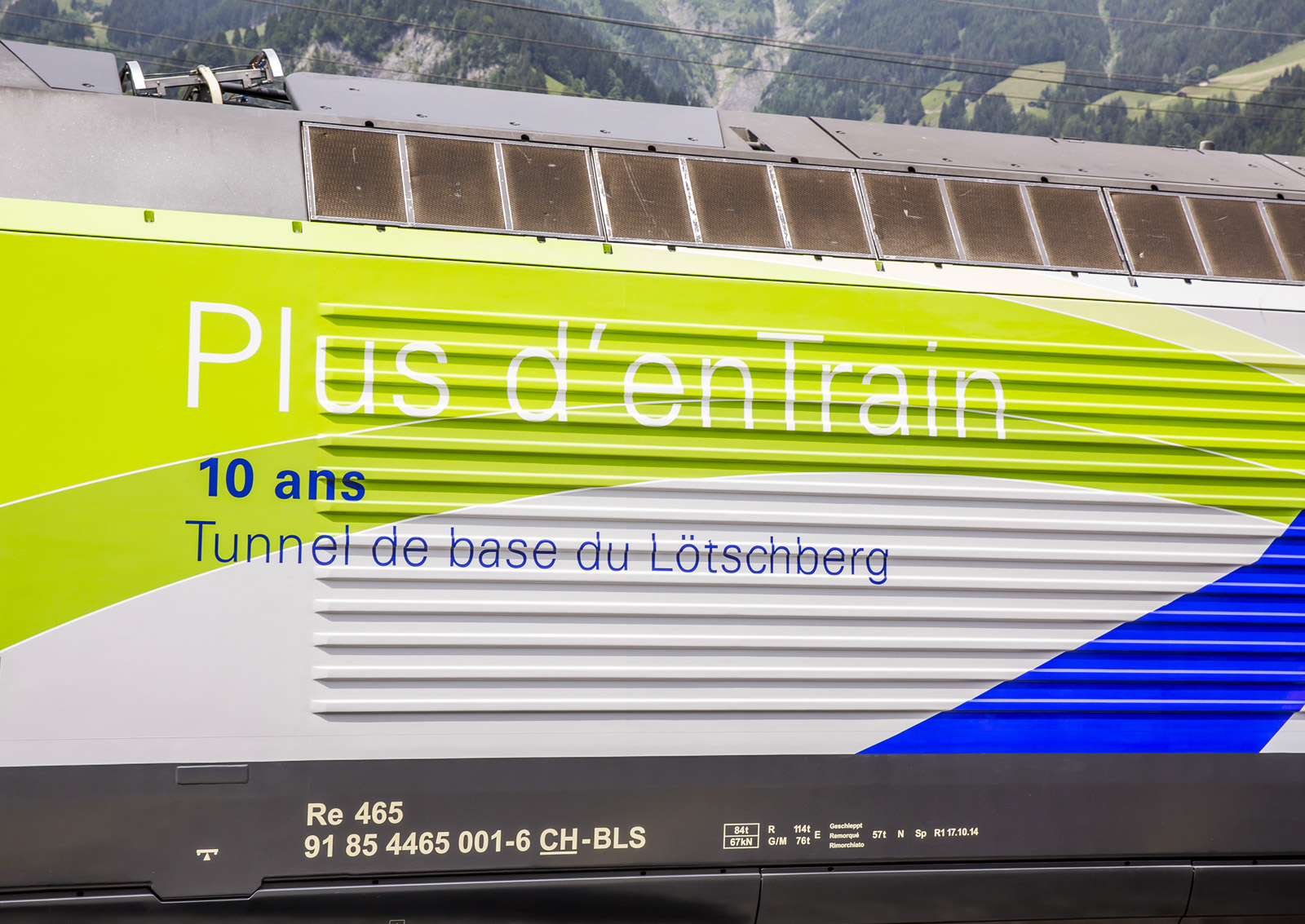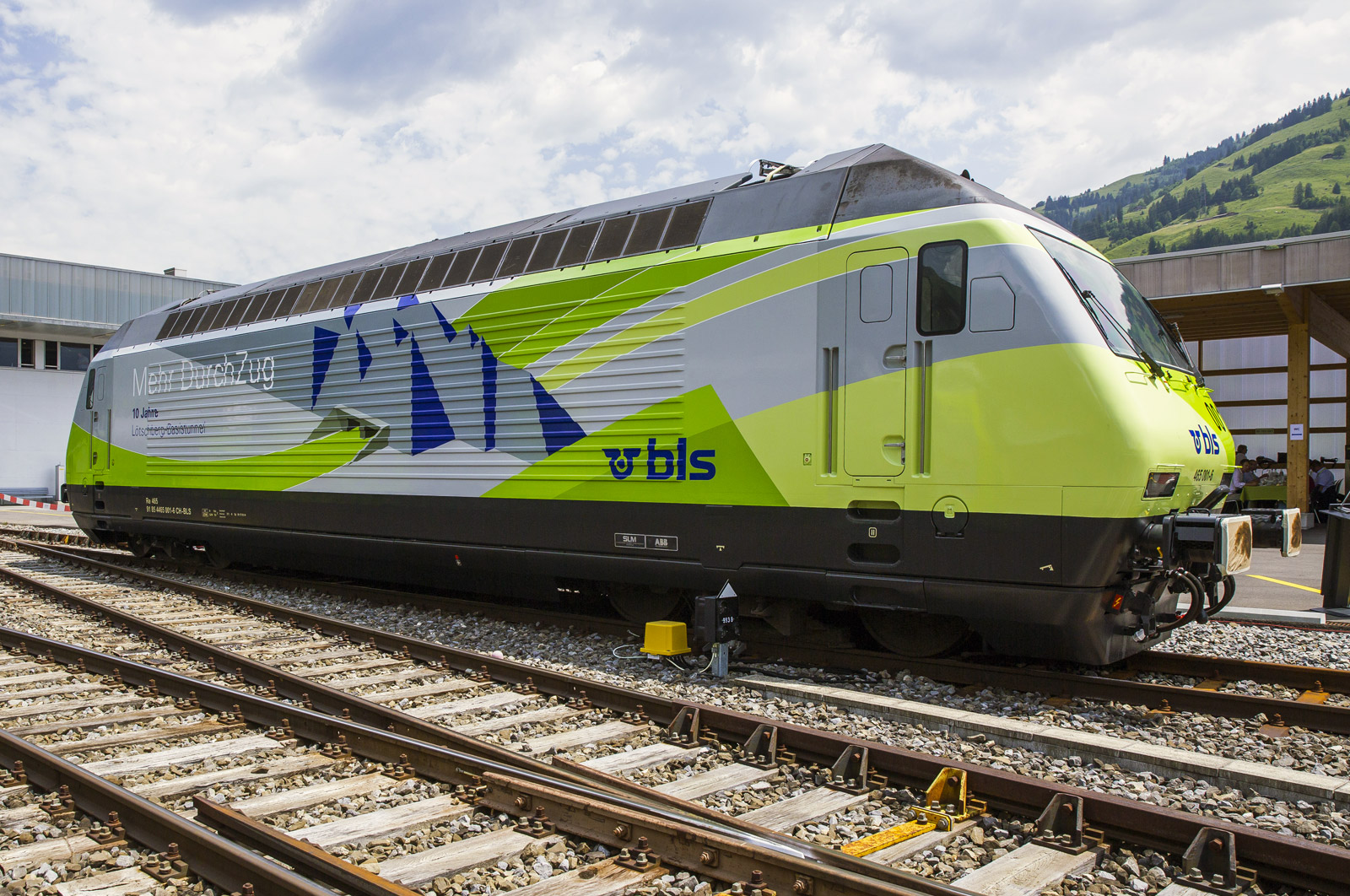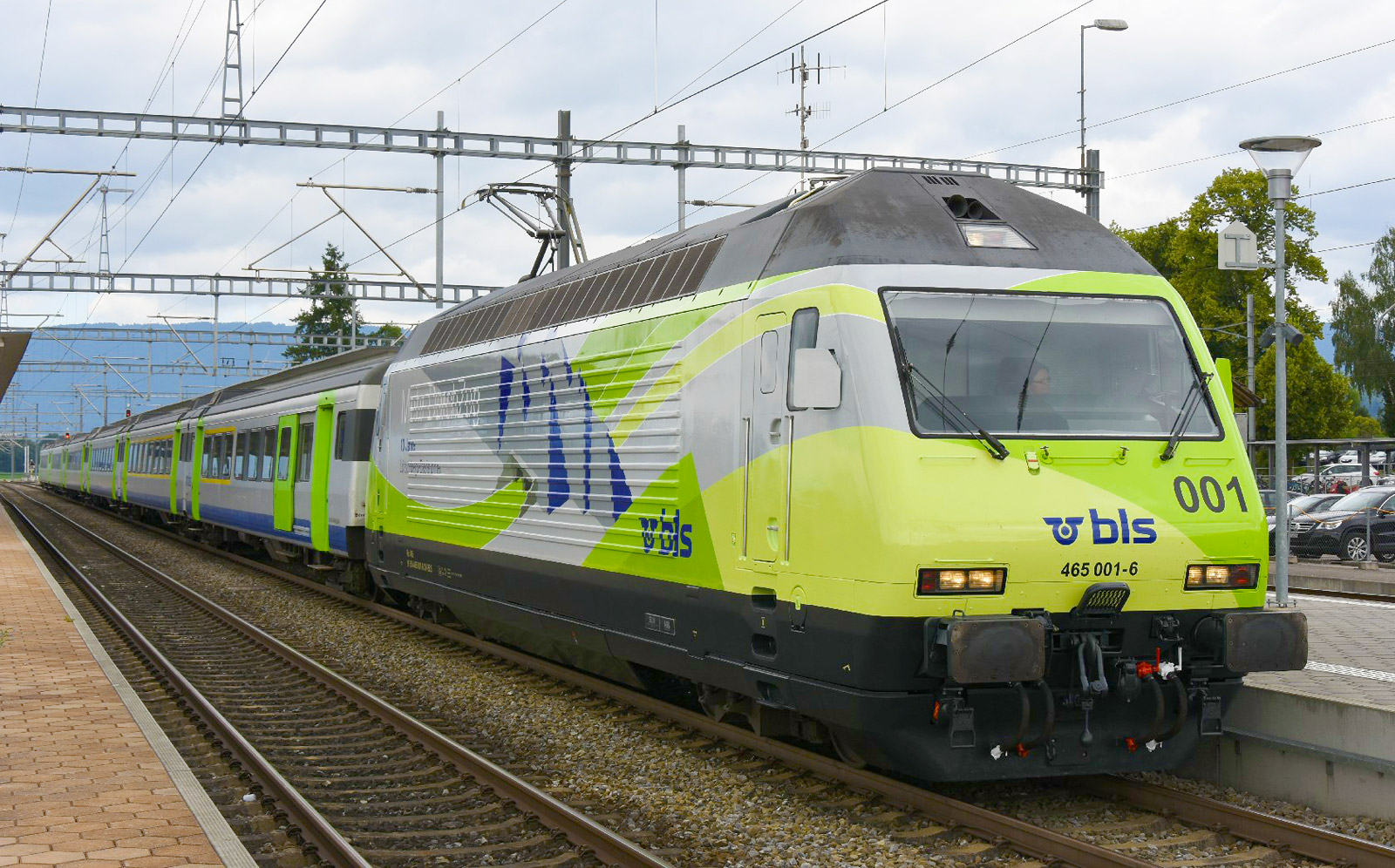 Also a time lapse video of the sticker process has been released:
---
Meanwhile, BLS has started to apply a new -Alpinisten- livery to a 485 series locomotive too: