Next one up: Soon, Caltrans from California will receive its first Charger locomotives. We could already inspct the first units being readied-up for delivery. The photos show the CDTX 2104 and 2106 at Siemens USA's factory at Sacramento on 14.06.2017.
Caltrans is the fourth operator to receive Charger diesel locomotives being produced in the United States, following on the first deliveries of similar machines to All Aboard Florida (Brightline), IDOT and WSDOT. Caltrans now has 22 units (Edit: 6+14+2) on order.
Caltrans funds three intercity rail routes in the US:
the Pacific Surfliner: San Luis Obispo – San Diego
the Capitol Corridor: Auburn to San Jose
the San Joaquin: Oakland/Sacramento – Bakersfield
Siemens will deliver six locomotives now. The remaining sixteen are scheduled to come of the production line starting in 2018.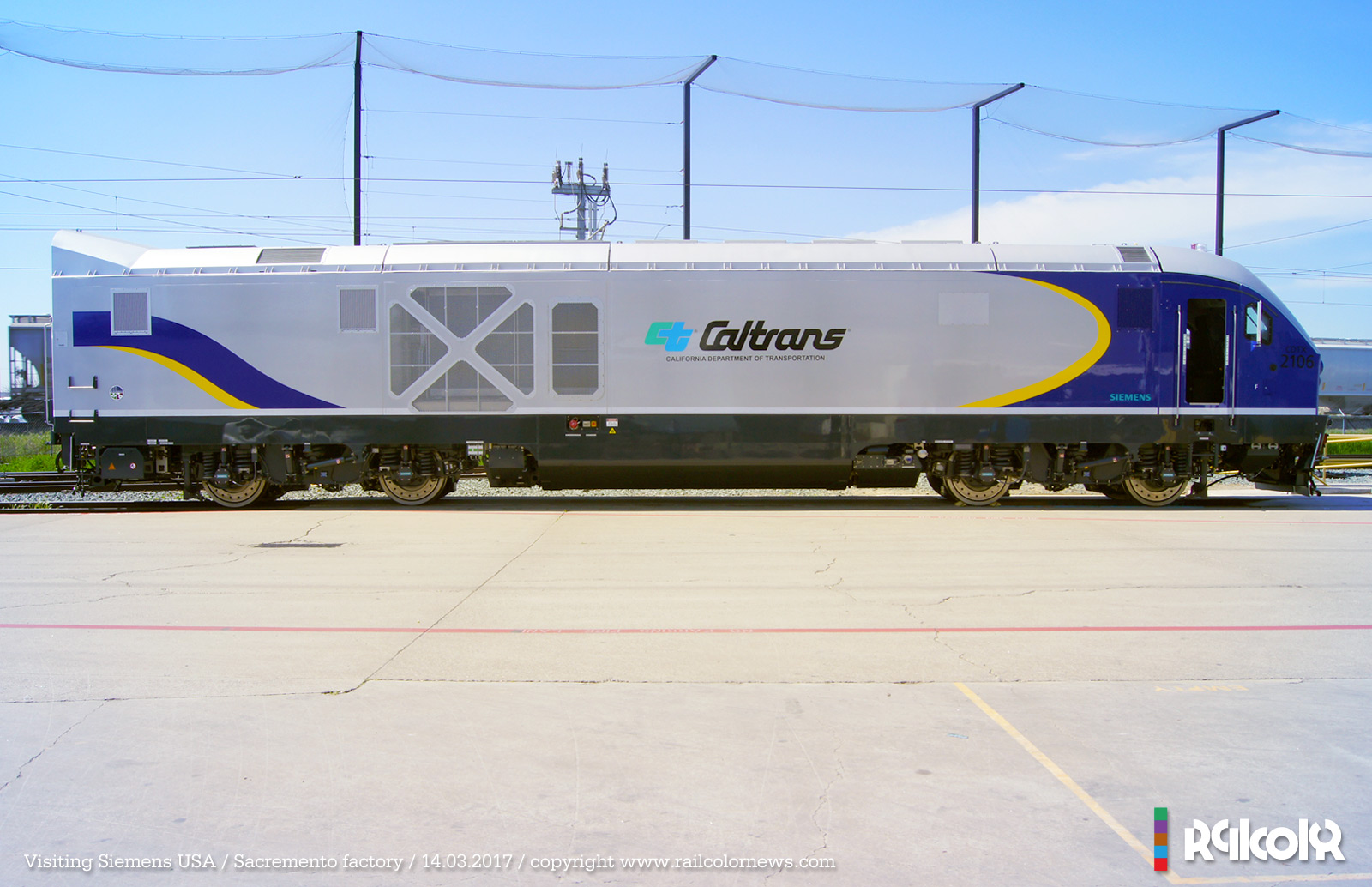 Read more about Siemens Charger locomotives for Caltrans on Mainlinediesels.net.