A sunny day in Thessaloniki, Greece. These images show 5 of 6 EuroSprinter locomotives of the first batch that Siemens-KraussMaffei delivered to the Greek national railways (OSE) in 1997. Sometimes they are called 'HellasSprinters'. By delivery the first six were numbered as H561-H566, following the old Greek numbering system. Unit 1-3 and 5-6 were then renumbered in the 120 series. H564 is still H564, as the machine is already sidelined since 2000 (!).
In total, there are thirty machines of the EuroSprinter type in Greece. In 2004-2005 Siemens delivered a second batch of 24 to OSE, being the designated 120 007-030. Since then, much has changed in Greece especially during the economic crisis and consequently the privatization of several state owned companies. One of these is Trainose, responsible for passenger transport in Greece, now sold to the Italian railways. Trainose currently doesn't need all 30 units of the 120 series. Trainose leases only a part of the fleet, that is still property of the Greek state. The images show that the first batch suffers from this underutilization.
Martin Šarman visited the machines late January, all sidelined in Thessaloniki, and made these images. By the way: 120 006 was there too, but parked inside.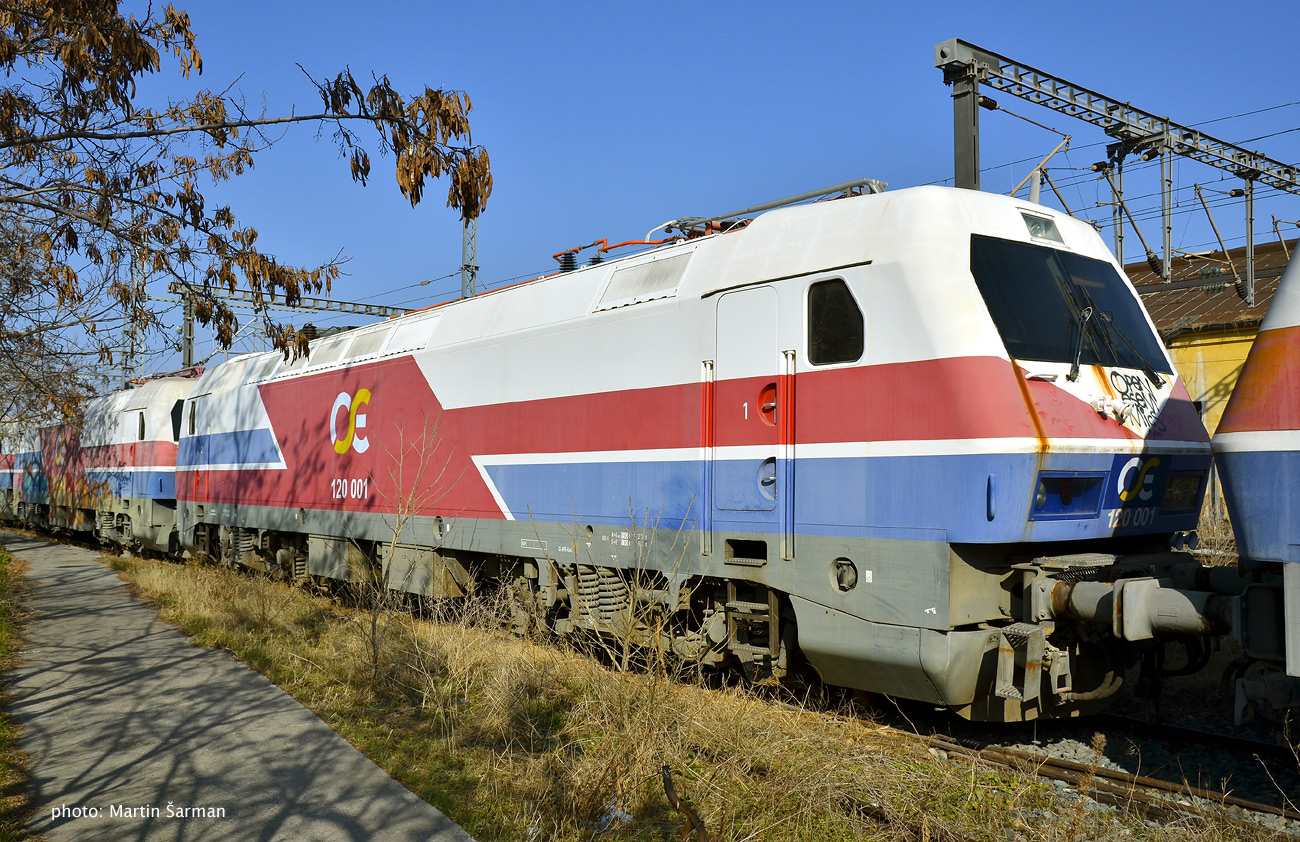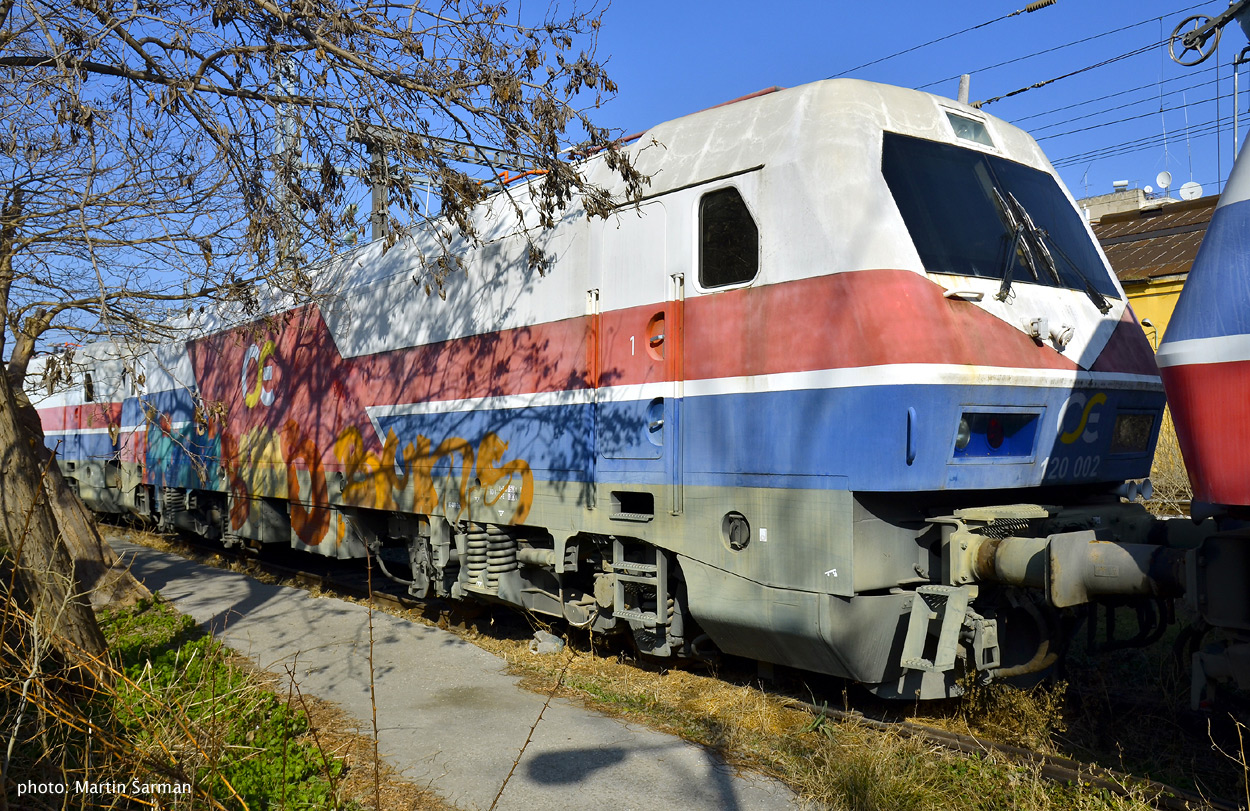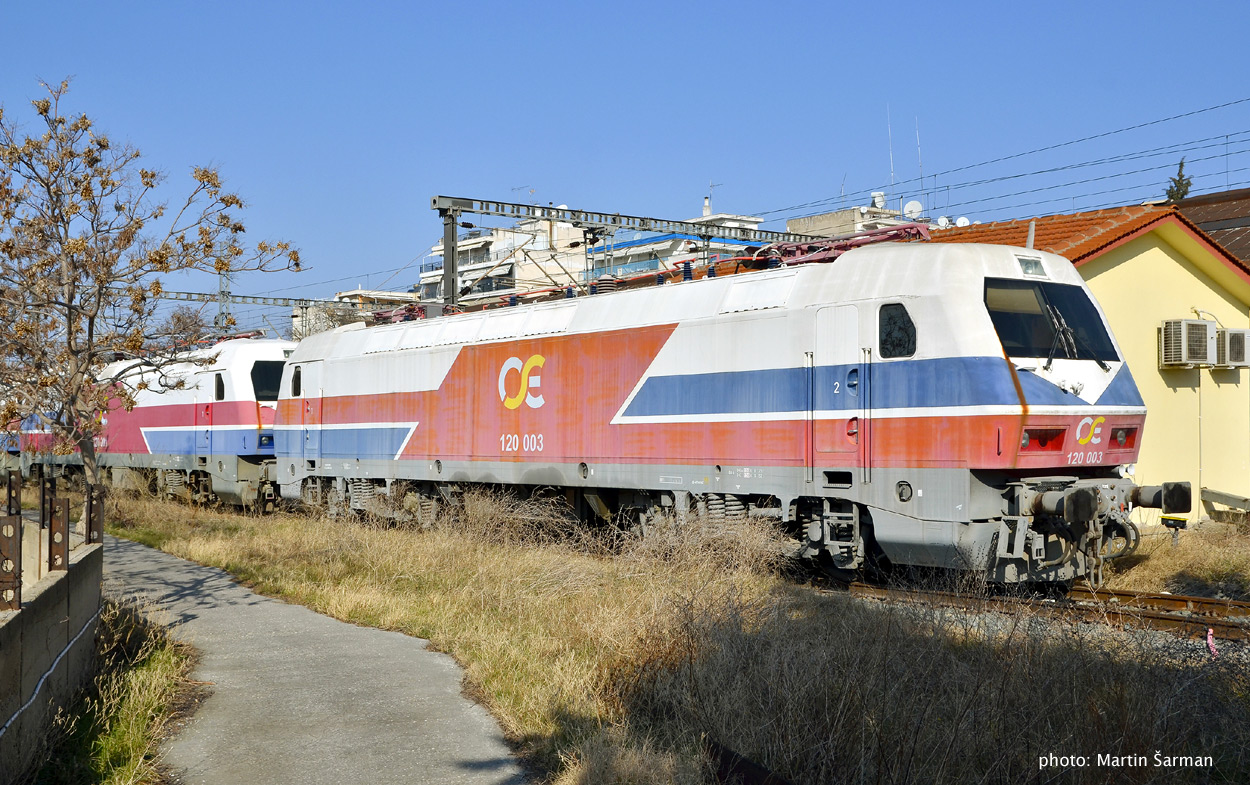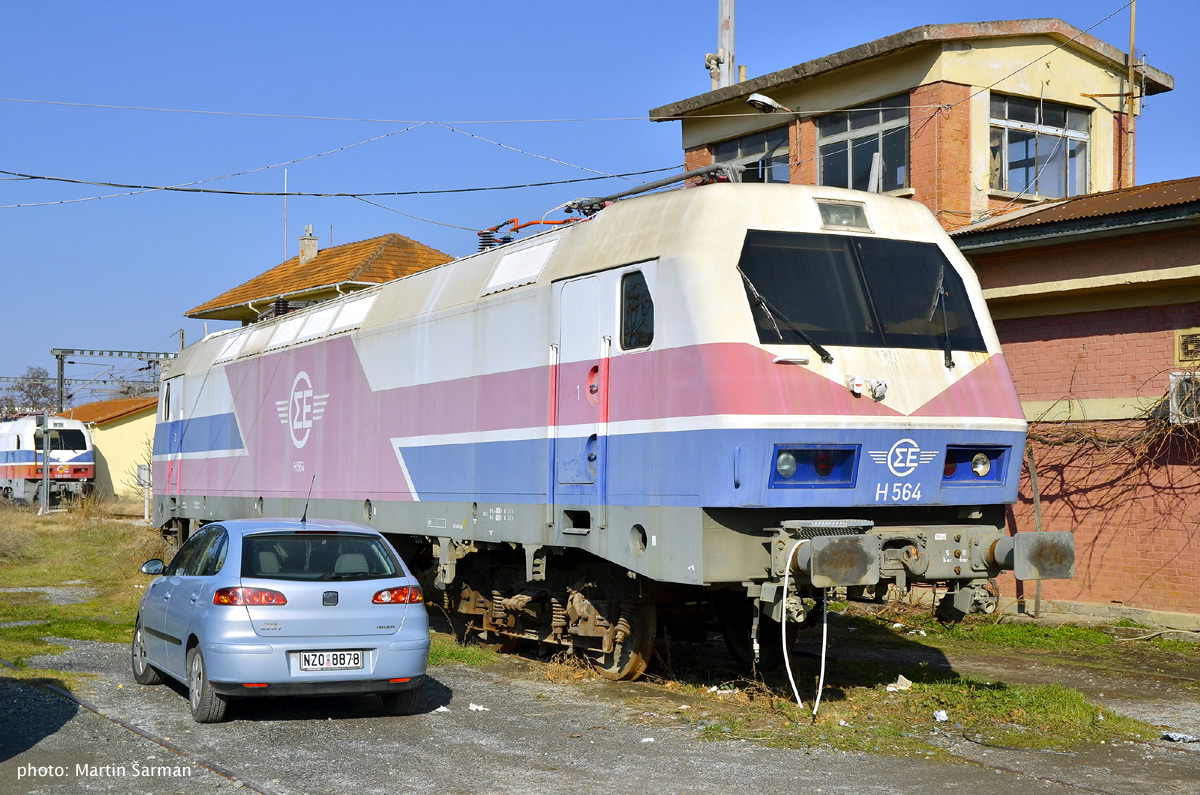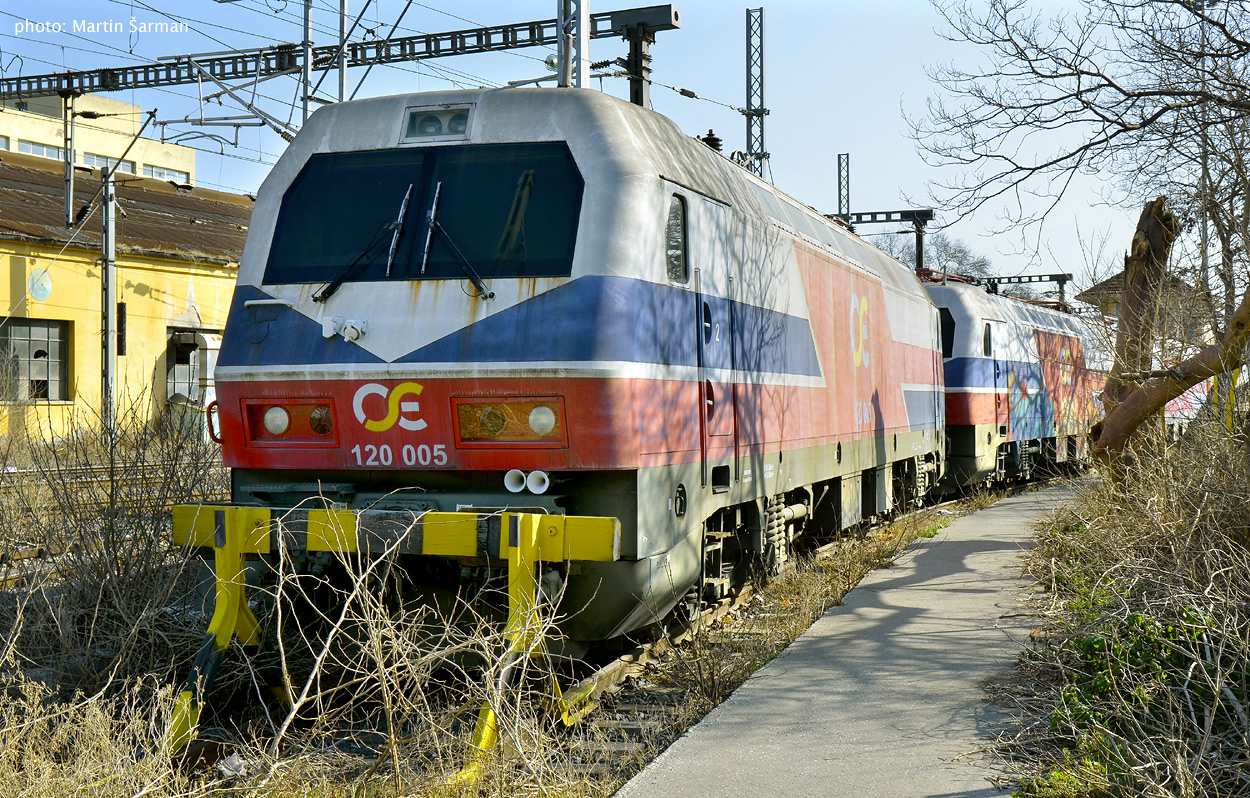 Learn more about the OSE 120 series on Railcolor.net.