Yes, in 2016 Hitachi Rail in Italy released the first design impressions of what will be the next generation of trains for regional transport in Italy. "Caravaggio" was the name of the train-to-be. Today however, while a life-size non-functional mock-up was presented by Trenitalia en Hitachi Rail in Pistoia, a new name was presented. Meet the "Rock".
We think, Rock and Jazz (the name for the Alstom Coradia Meridian regional trains) do fit together. What does not fit together is the color scheme. While currently blue and silver, with green and orange accents, are the standard for new regional trains for Trenitalia, this mock-up is grey/black with yellow and blue striping. The event of today also included placing the very first weld by Renato Mazzoncini (FS Italiane; and Tiziano Onesti (Trenitalia).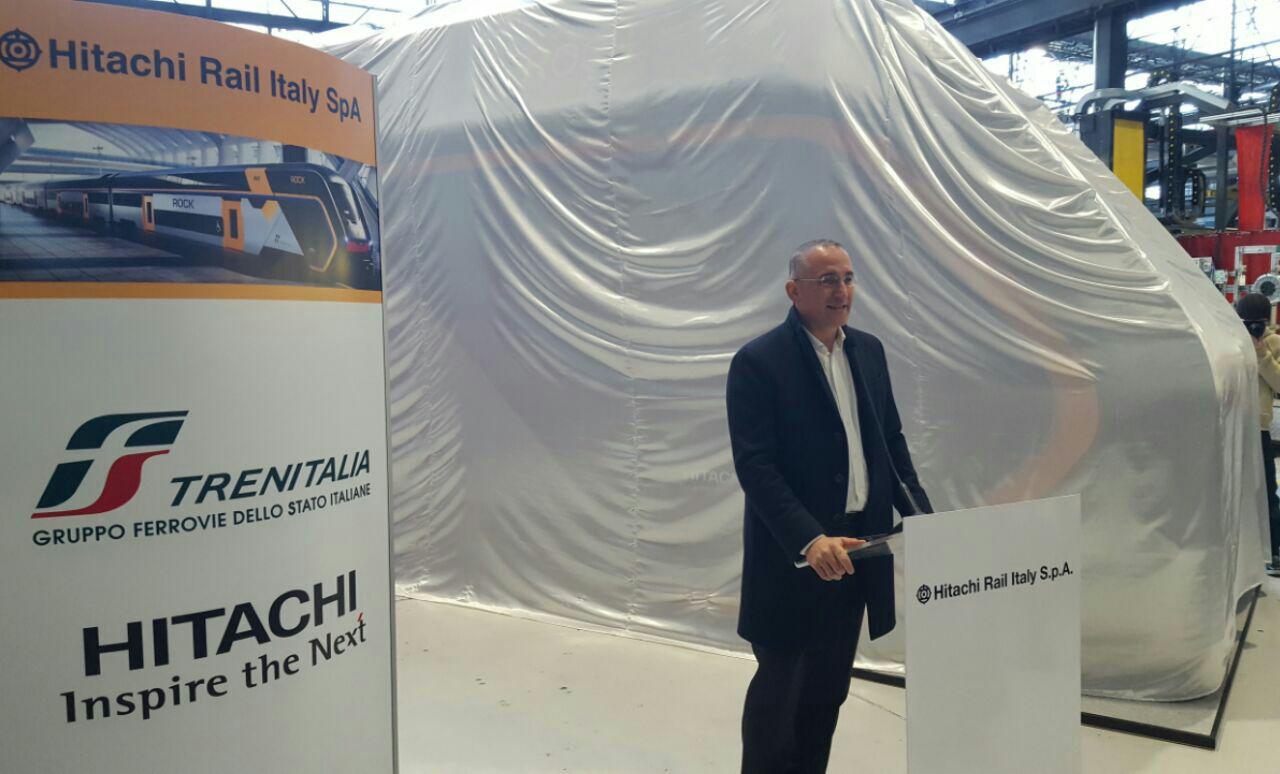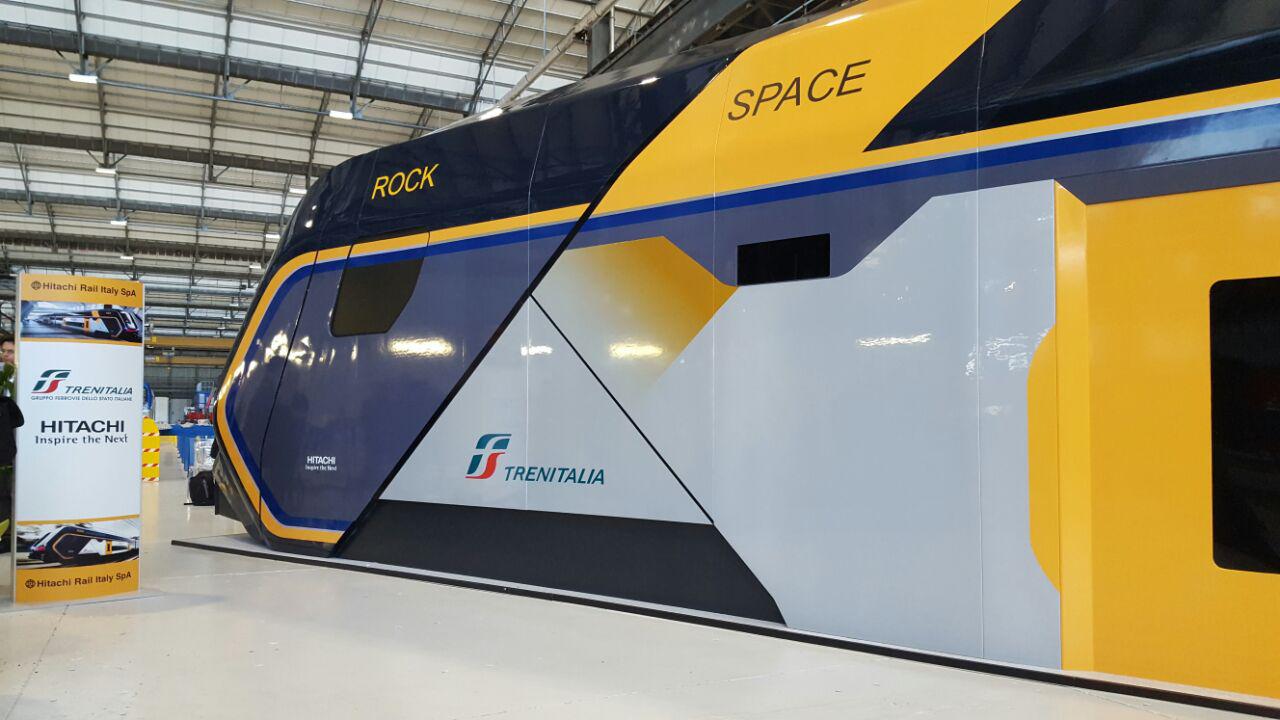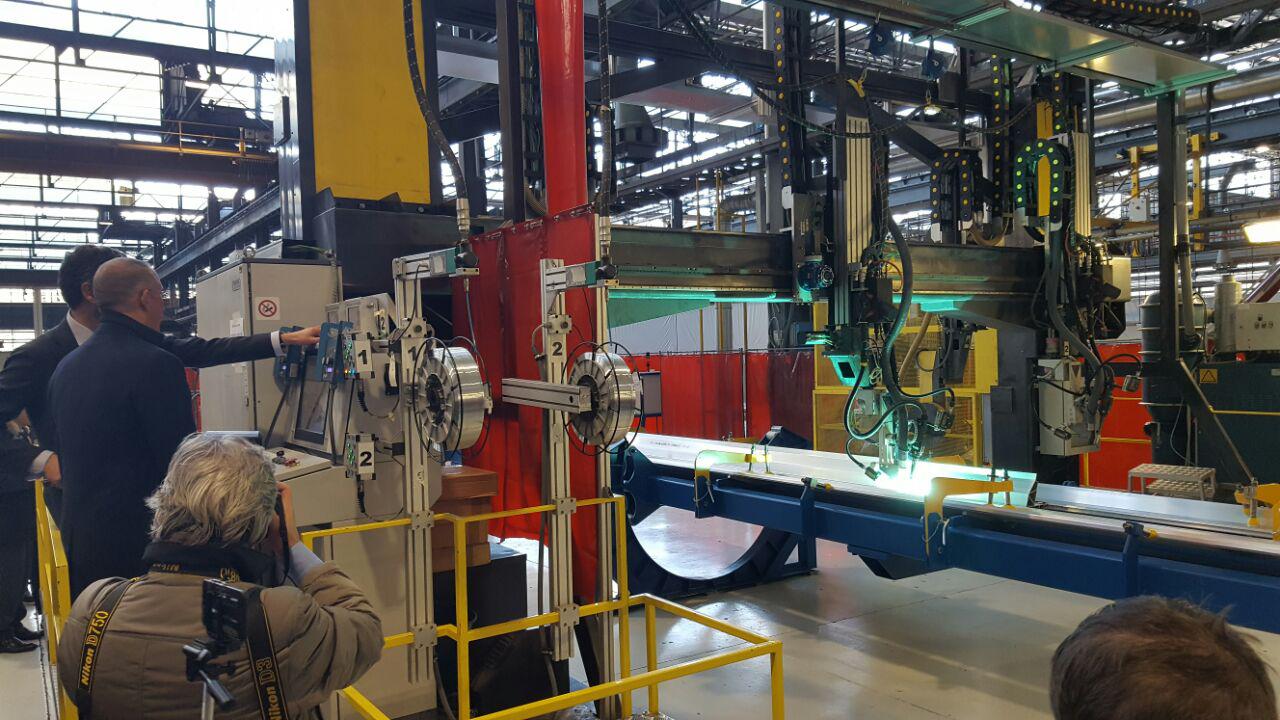 Hitachi Rail and Trenitalia have signed a frame contract for up to 300 'Rock' double deck trains. The 5-car trains will be 136 meters long and 2.8 meter wide. Its total capacity will be 656 passengers and it will have a top speed of 160 km/h, with an acceleration greater than 1 m/sec2.
Update 11.07.2017: The type designations for the Rock trains have been published by ANSF: ETR 421 for 4-car compositions and ETR 521 for 5-car trains.
---
From social media channels: