On 03.01.2017, Akiem 483 314 and 315 were released from work, making a obligatory test run from Vado Ligure to Genua together. The machines were built by Bombardier in Vado Ligure (IT). A video of the maiden run by Emanuele D'Abbiero:
Not only the locomotives are new, also the name of their new employer is. As of now, Mercitalia Rail is the name of the freight division of the Italian state railways (Ferrovie dello Stato Italiane). Previously it was known as Trenitalia Cargo. The majority of the locomotives used by this operator is due for replacement (or modernization). Only the 403, 405 and 412 series locomotives can still be seen as relatively 'modern'. But Ferrovie dello Stato Italiane has not yet shown what its long-term fleet rejuvenation strategy will be. Some ES64F4 units were hired from MRCE (example), and SBB Cargo is providing several E484s, but that is about it. So, will the new name, the new red livery, and these new lease locomotives be the start of the long-awaited fleet upgrade?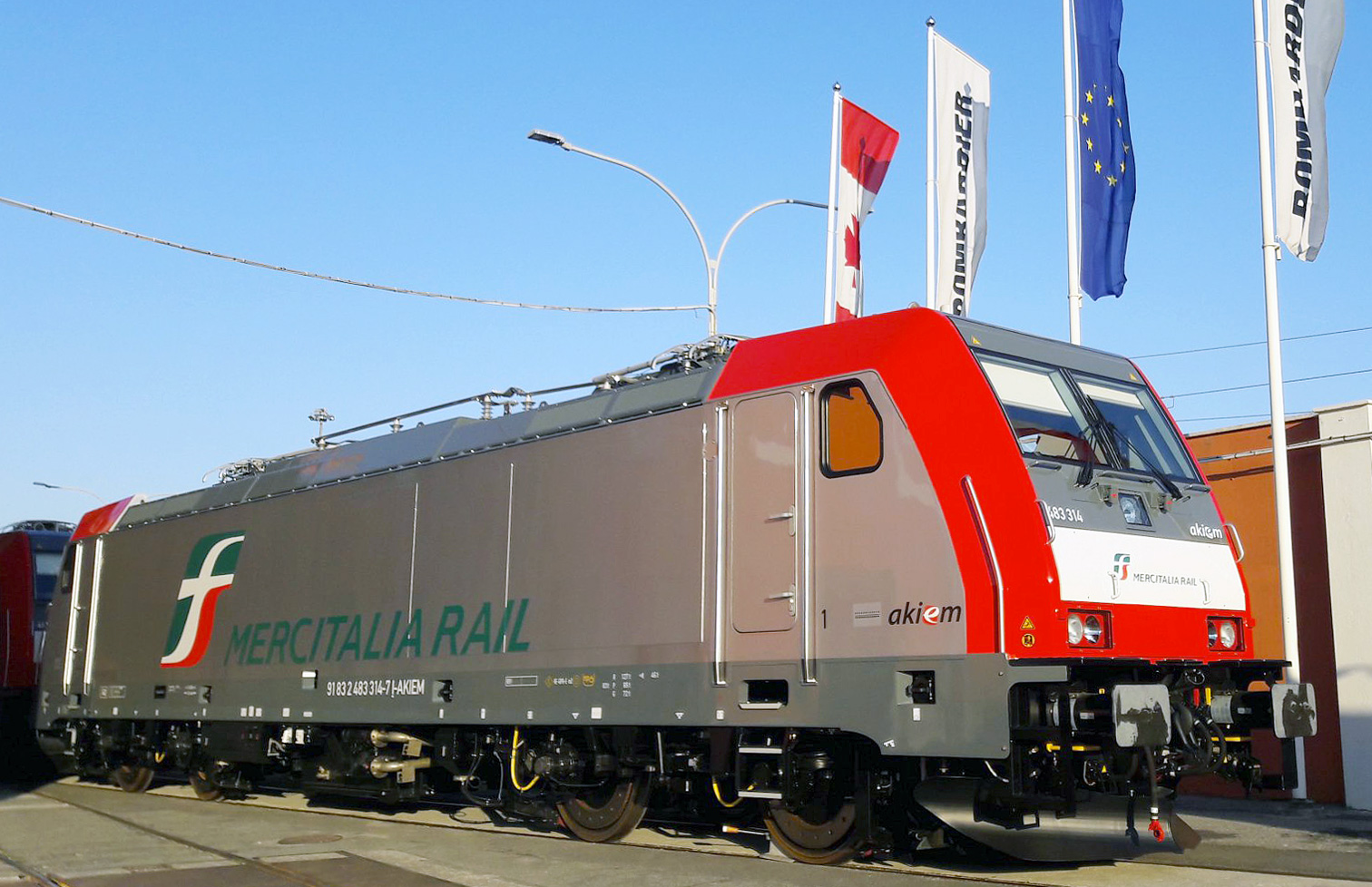 Mercitalia Rail is a new customer for lease company Akiem from France. 483 314 and 315 are part of a 25 unit order of TRAXX DC locomotives from Bombardier, to be used for domestic services in Italy and Poland. An overview of the four customers (known at this moment) has been published here.
A complete overview can be found on Railcolor.net