What is a colorful surprise! This is hybrid shunting locomotive no. 301 for the German company Infraleuna, a producer of chemicals from Leuna in Germany. It is locomotive no.12 from the Alstom H3 production line in Stendal. Surprisingly, it is not just blue, it sports artwork from Michael Fischer alias Fischer-Art. 
Infraleuna decided to replace its fleet of V100.4 series locomotives with new units coming from Alstom (H3) and Vossloh. The latter company delivered two G6 locomotives (no. 601 and 602) that entered service in 2015.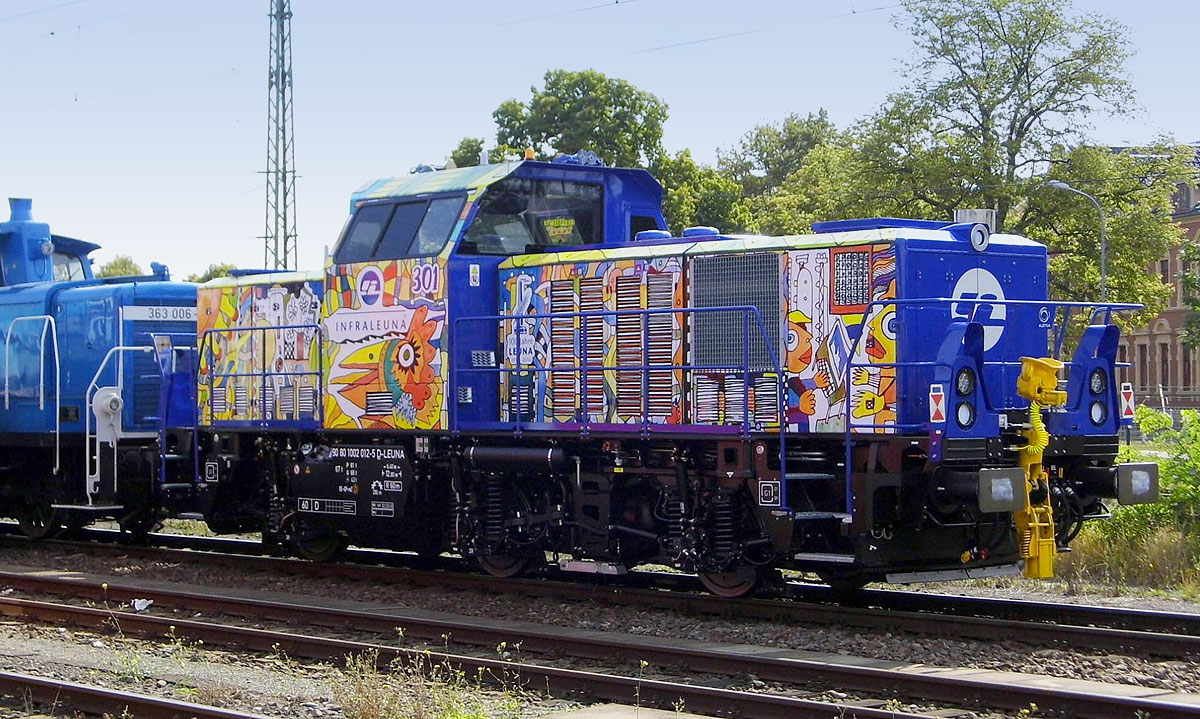 The official designation of the machine is 90 80 1002 012-5 D-LEUNA. According to plan, it should be handed over officially in October. Alstom will deliver more similar machines, but how many is unknown to us. On 02.09.2016 Andreas Meier was able to photograph the first Alstom H3 during its transport to Großkorbetha. One day later the machine was officially presented by InfraLeuna. The livery celebrates the 100th anniversary of the Leuna factory.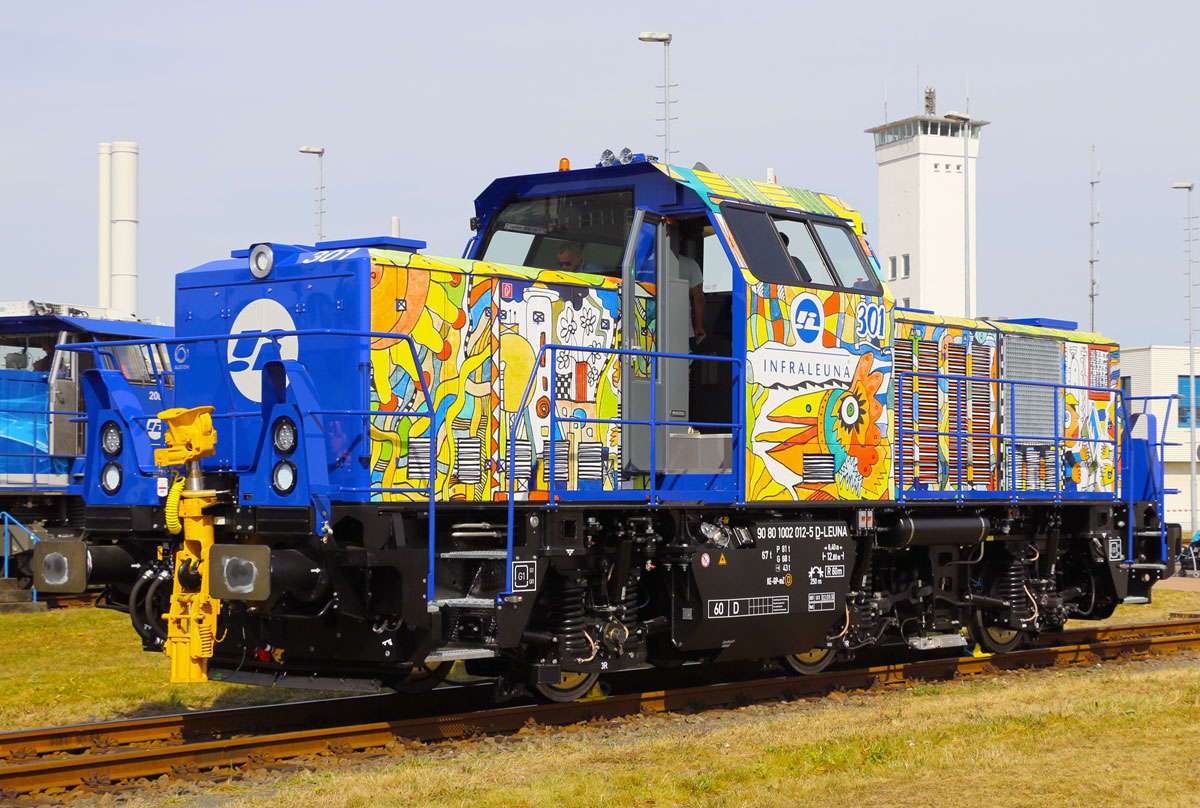 [fullscreen]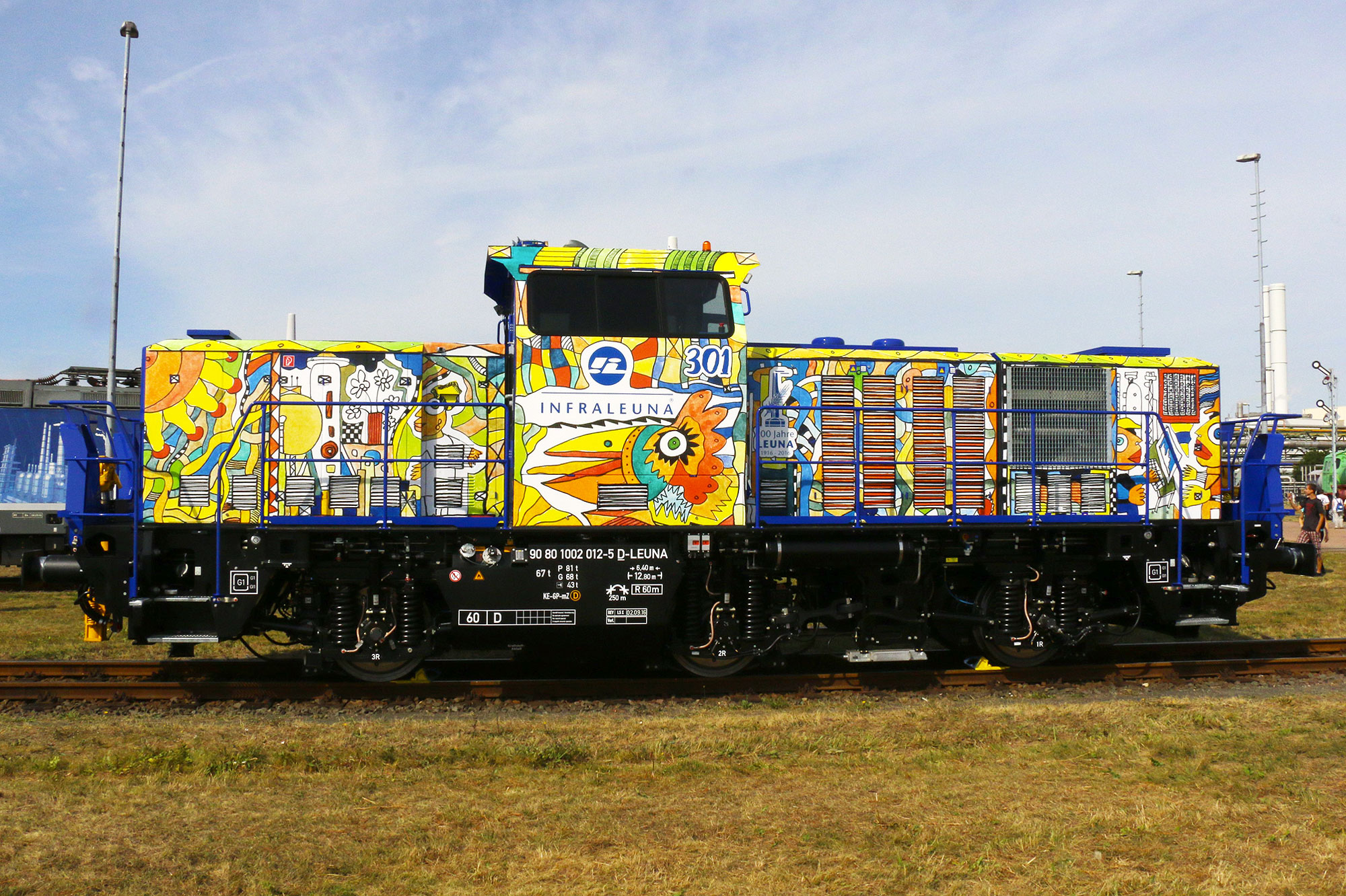 [/fullscreen]