On 27.05.2016, after 44 years of regular service, the WKD EN94 series was taken out of service. No gradual generation change, but a hard cut. Oldies out, newbees in, as the voltage on the complete WKD network was converted to 3kV DC. The EN94s can not handle that..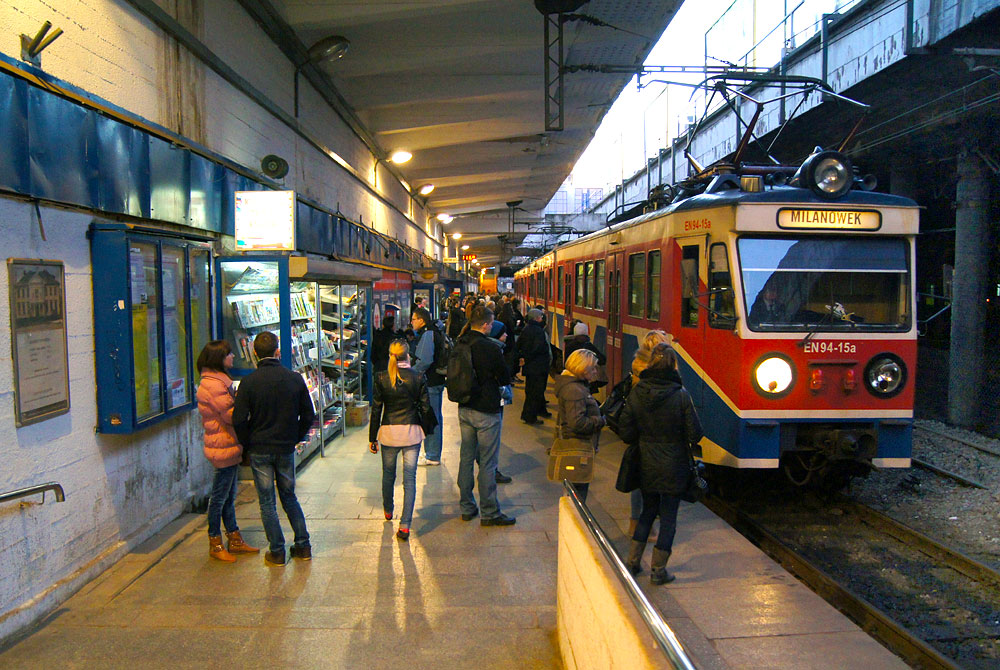 Above: The artist impression of the 39We trains from Newag, from 2015. The producer states that the design, characterized by gently shaped, smooth surfaces and geometric forms, was inspired by the modern architecture of Warsaw.
WKD is operating a commuter rail network in Warsaw, capital of Poland, starting at Warsaw central station radiating into the south-western parts of the city. Since August 2015 we know that Newag was developing (together with EC Engineering) a new generation articulated trains for the WKD, a process that finally delivered the new Newag 39We type, or WKD EN100 series.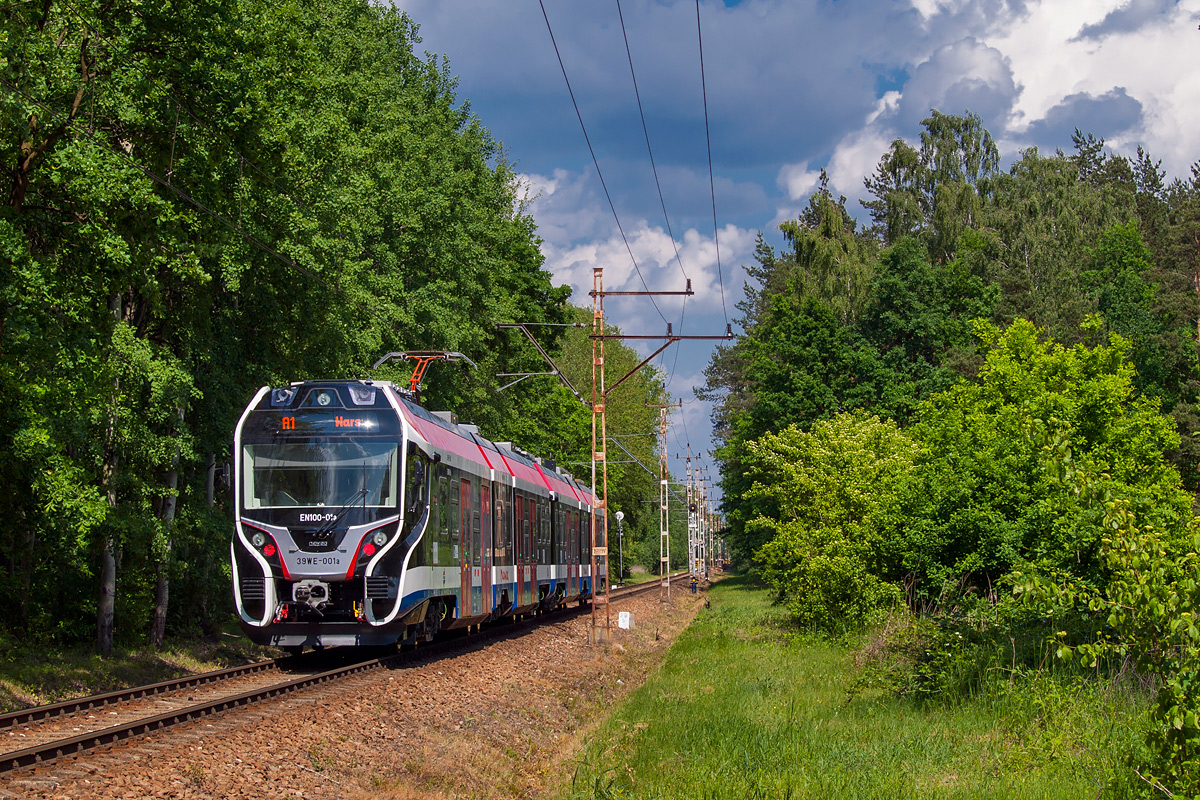 Newag is delivering six six-car trains. Or better, two 3-car trains coupled together permanently. Their total length is 60 meter. One composition of 6 has 164 seats and a total capacity of over 500 passengers. The trains are equipped with modern information systems and ticket machines. Also bikes and wheelchairs have their own space.
On 28.05.2016, a 39WE/EN100 made its first run on service number 2202 from Grodzisk Mazowiecki to Podkowa Lesna. At that moment, three of six units were available for service. They are operated at a speed of 80 kph.