Abellio Rail and Transport Minister presented the draft of the seventy new trains that will be used for the ScotRail franchise. They will be built by Hitachi and based on the AT200 type. They will come into service from 2017 between Edinburgh – Glasgow, Stirling – Alloa – Dunblane and the suburban network south of Glasgow.
Hitachi will supply seventy electric trains derived from the AT200 platform. The 25kV AC-trains will have a maximum speed of 160 km/h. Abellio is the first customer for this product. In total, the order comprises of 46 three-car and 24 four-car trains.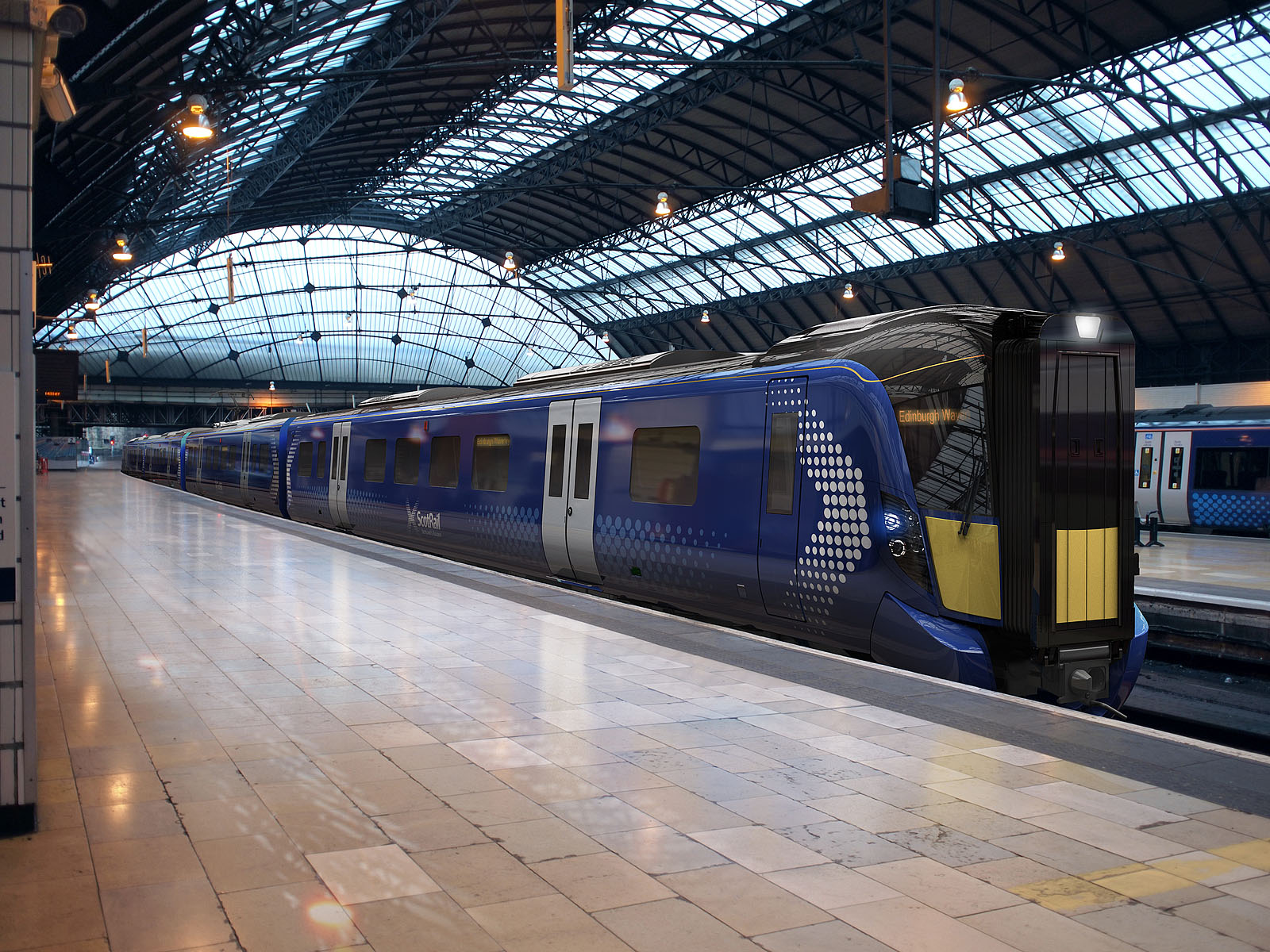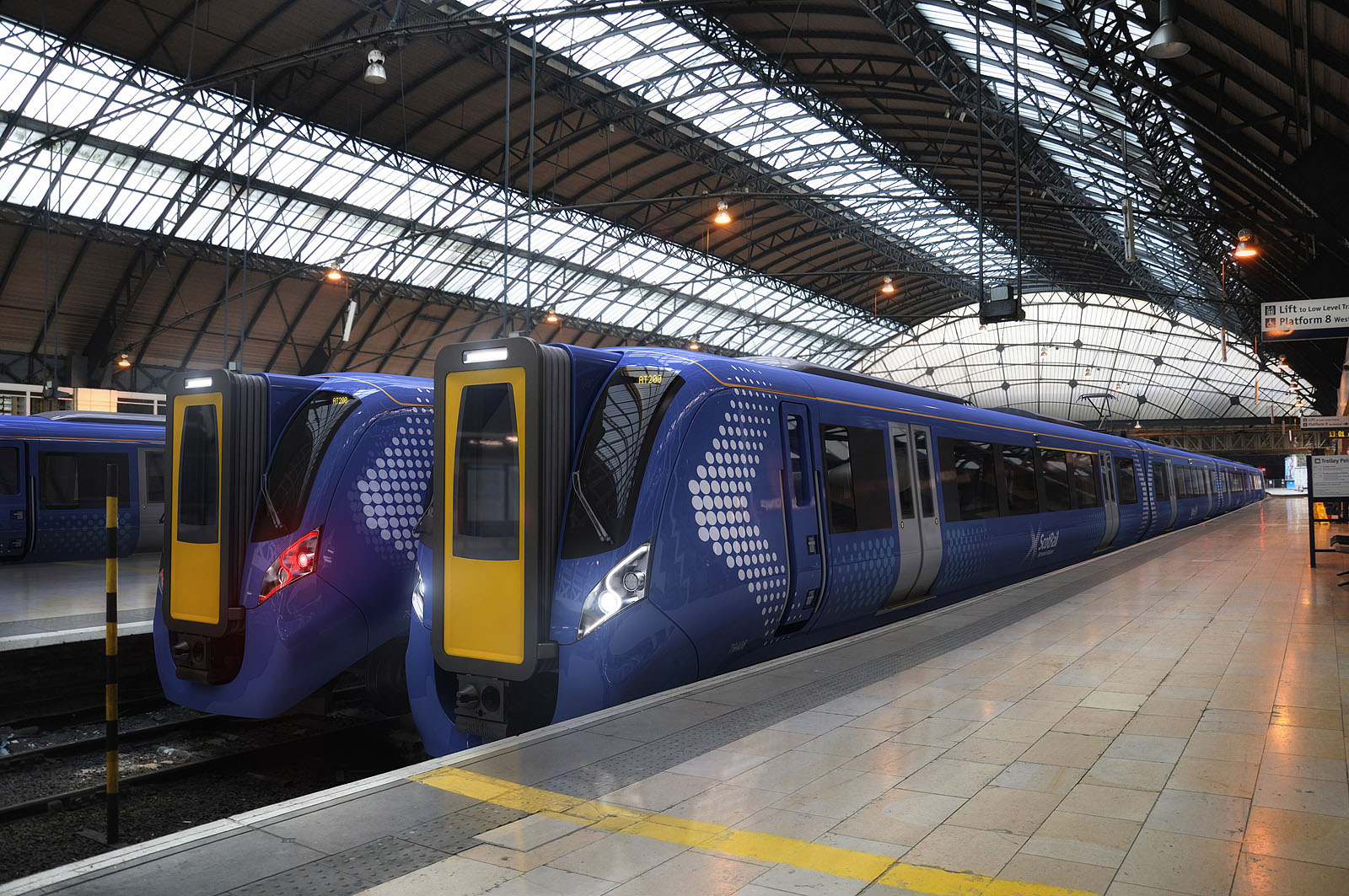 Abellio Rail, a subsidiary of the Dutch railways, will execute the Scotrail franchise from April 1. Until then the contract is executed by FirstGroup (holding it since 2004). The Abellio contract runs for seven years. In 2020 the Scotland government can decide to extend the contract by another three years. That year, the contract can also be terminated, if the operator is underachieving.
The ScotRail franchise includes almost all the railway lines/services in Scotland. The current fleet includes 427 electric and 369 diesel trains, there are 351 stations.