Finally! That is the only word that comes to mind. Bolt the Railway Dog just had the best day of his life (so far); he got his name on a Vectron!
Bolt may be the biggest Vectron fan we know. He eats, sleeps, and drinks Vectron and cuddles them whenever possible. He is a true Vectron ambassador.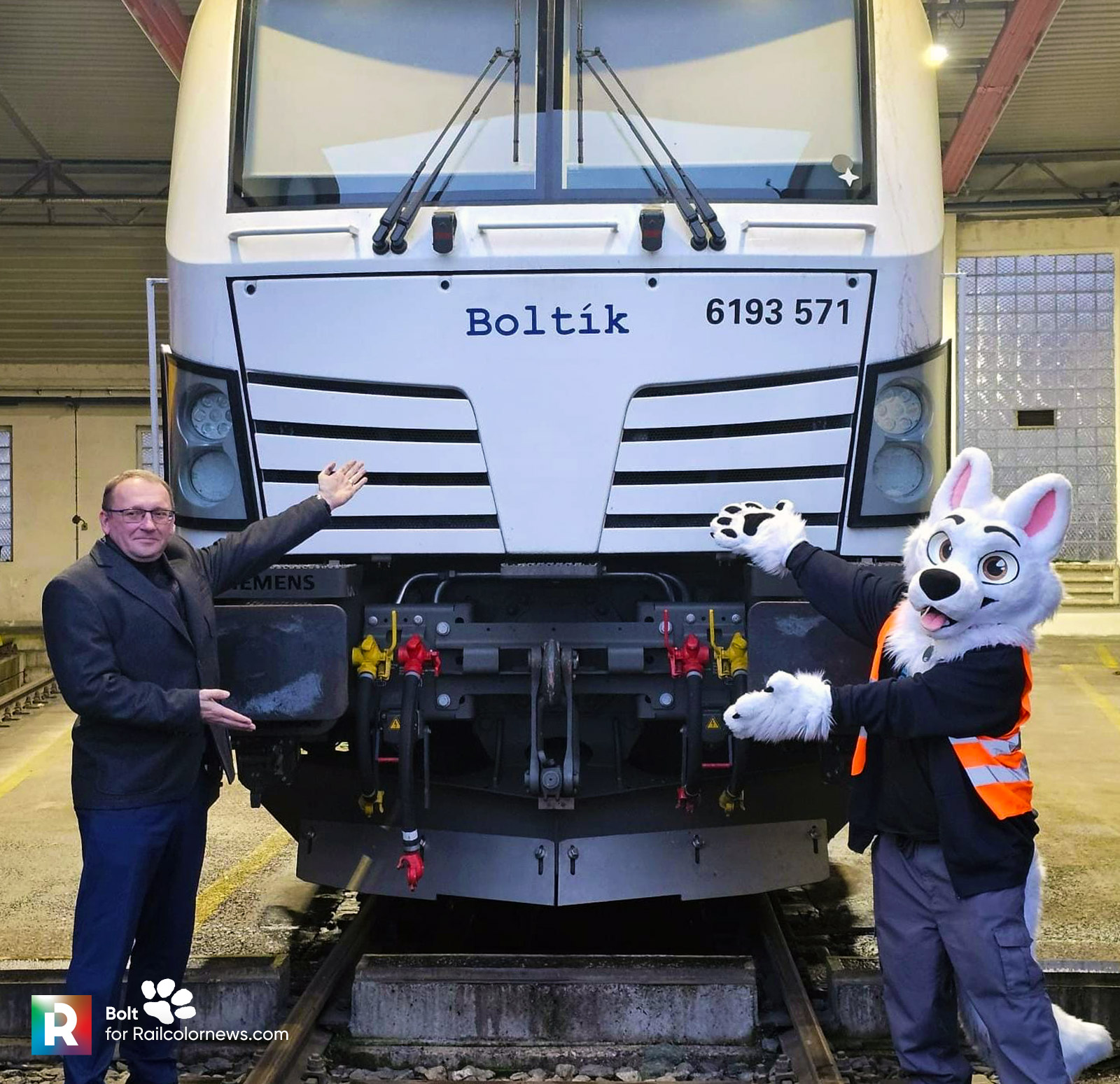 On 20.11.2023, České dráhy and the Furry revealed RS Lease locomotive 6193 571's new name: Boltík (or 'little Bolt'). The machine will eventually get the ČD corporate colours, but the name is forever!
But isn't it time for a real 'Bolt Vectron'?