This article was originally published on 10.05.2023 – and is being updated continuously.
On 09.05.2023, Budamar officially presented its newest Vectron locomotive during Transport & Logistic in Munich, so now it's time to show you the new 'ecologistically' designs in their full glory.
193 580 'Brown Bear'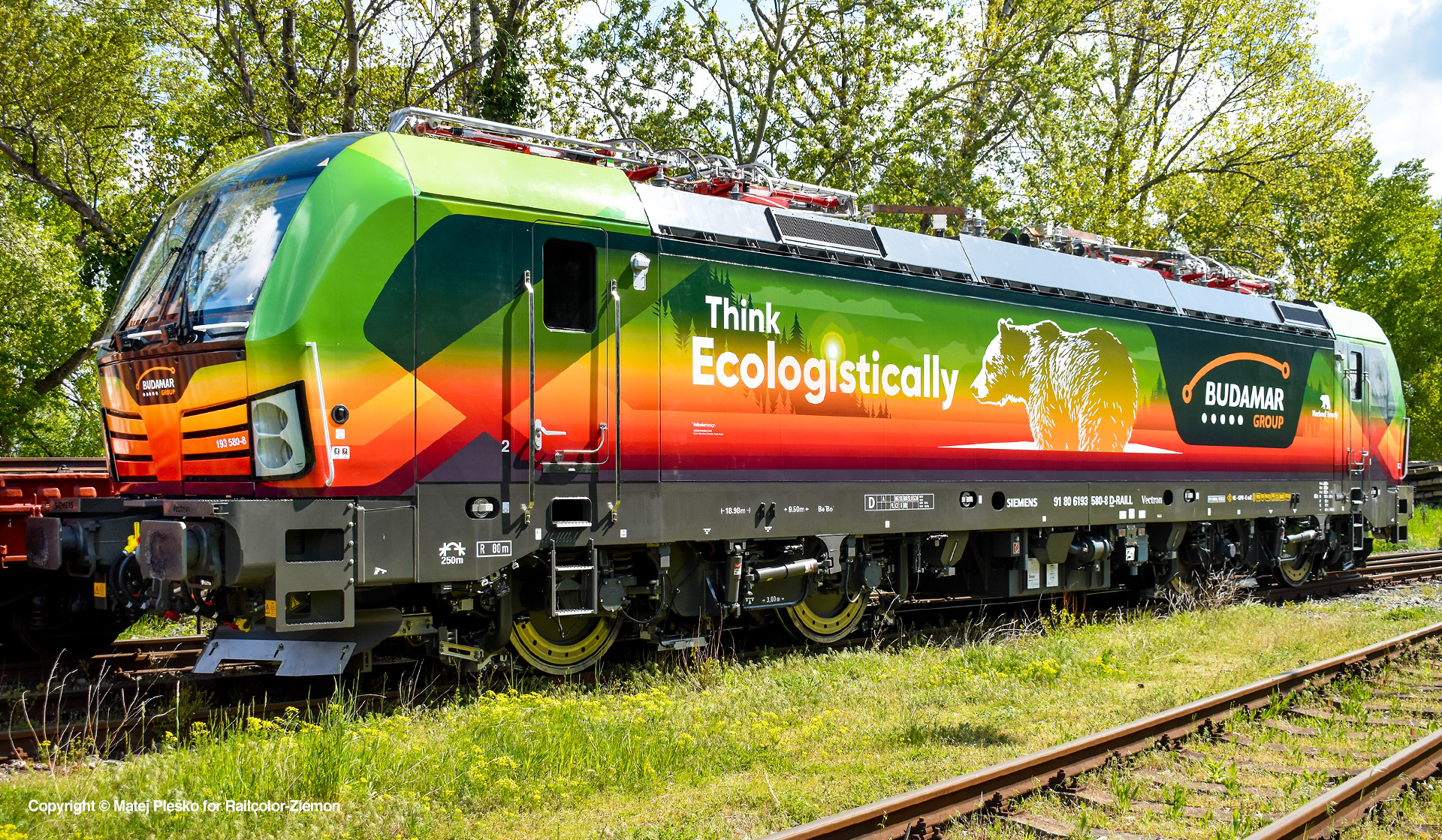 Rolling Stock Lease's newest Vectron, 91 80 6193 580-8 D-RAILL with A17 package, became the 'bear' locomotive, setting a precedent for the next batch of animal designs for Budamar. It got the name Medveď hnedý on one side and Ursus arctos on the other one, meaning 'brown bear'.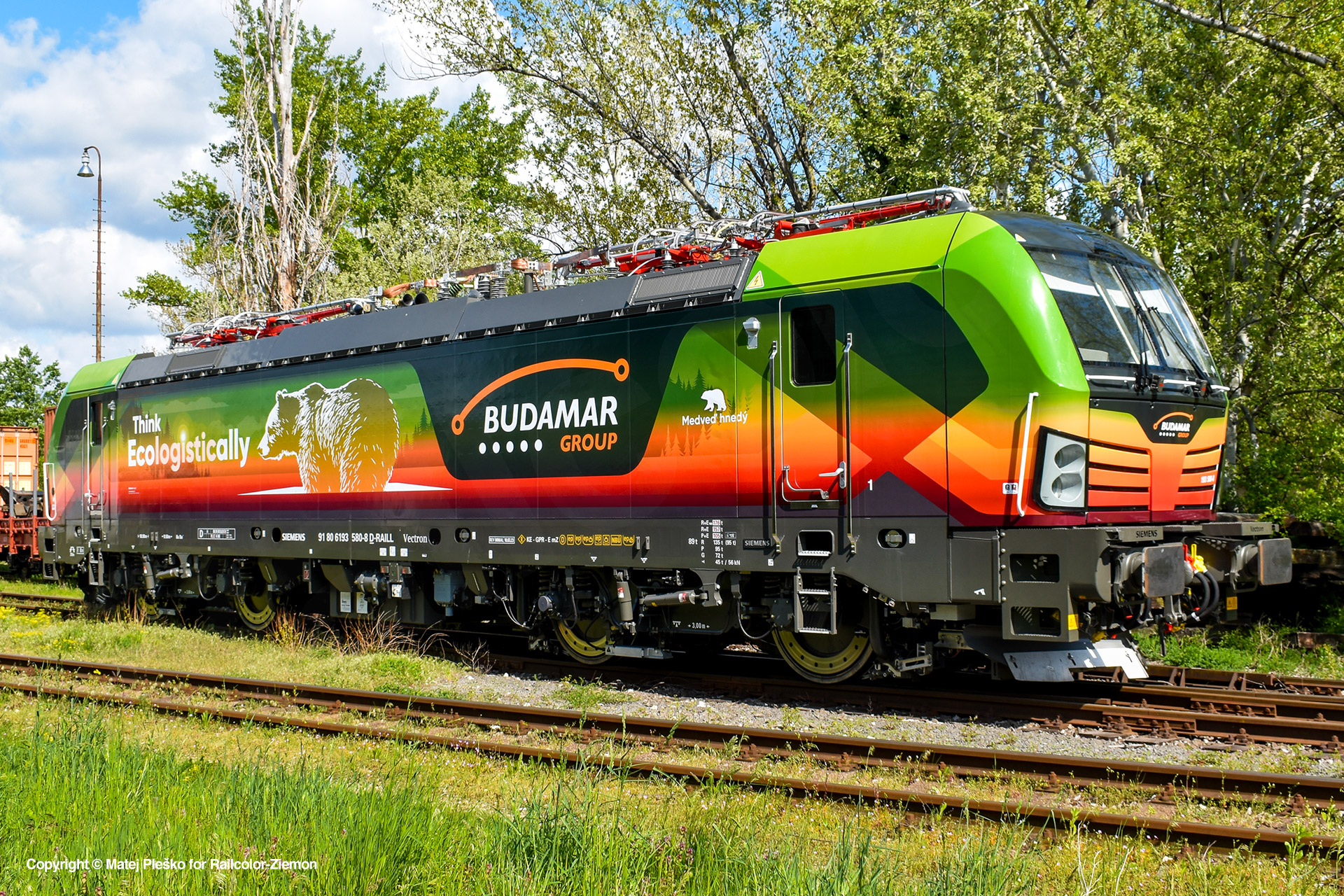 It was the first time an RSL Vectron for Budamar was registered in Germany instead of Slovakia – hence the '193' in the painted number instead of '383'.
Marcel Lotzen showing it running light from Mannheim to Halle, passing through Groß Rohrheim: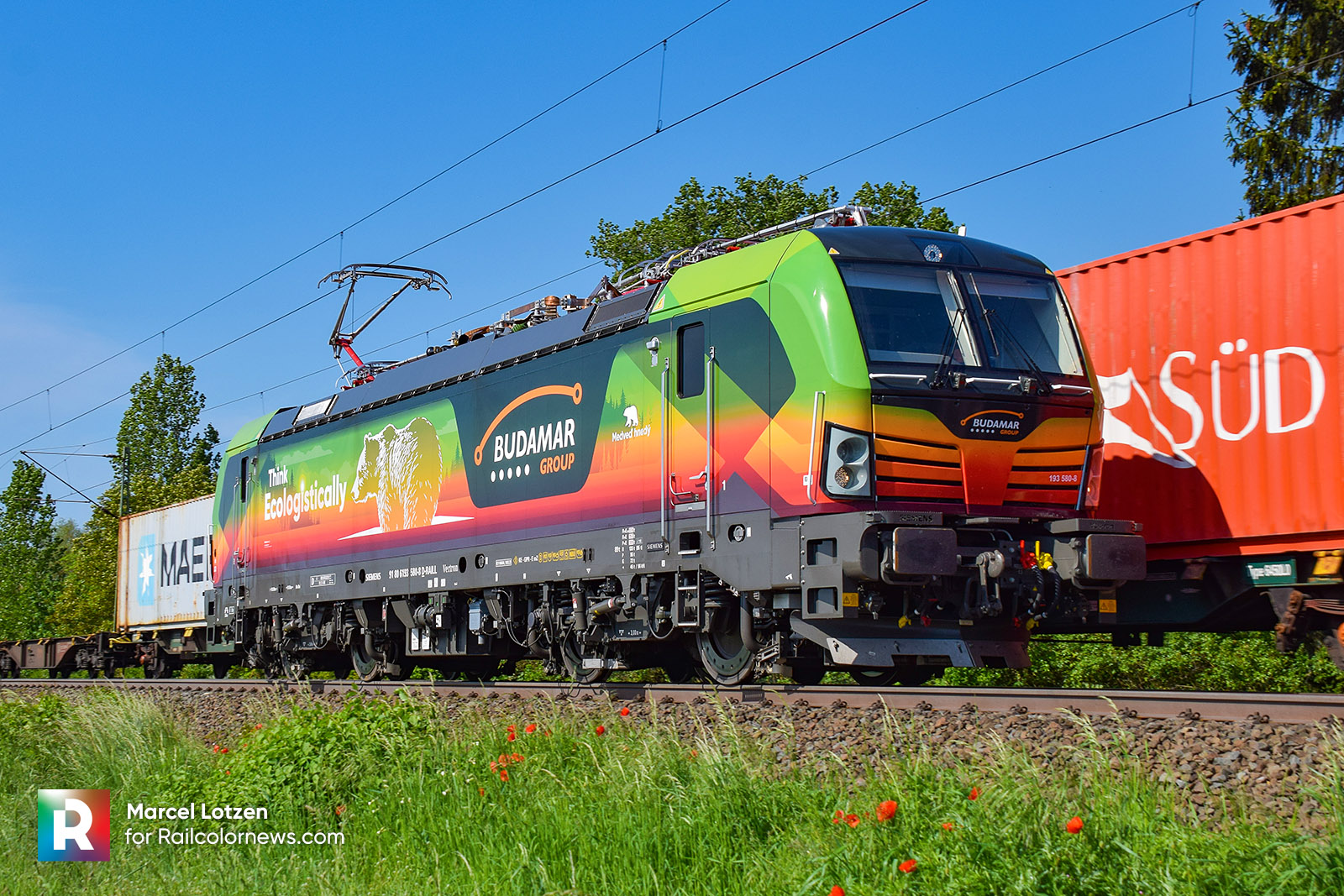 Then came a remarkable sight from Timothée Roux from Nordstemmen featuring a train with new concrete sleepers from Misburg: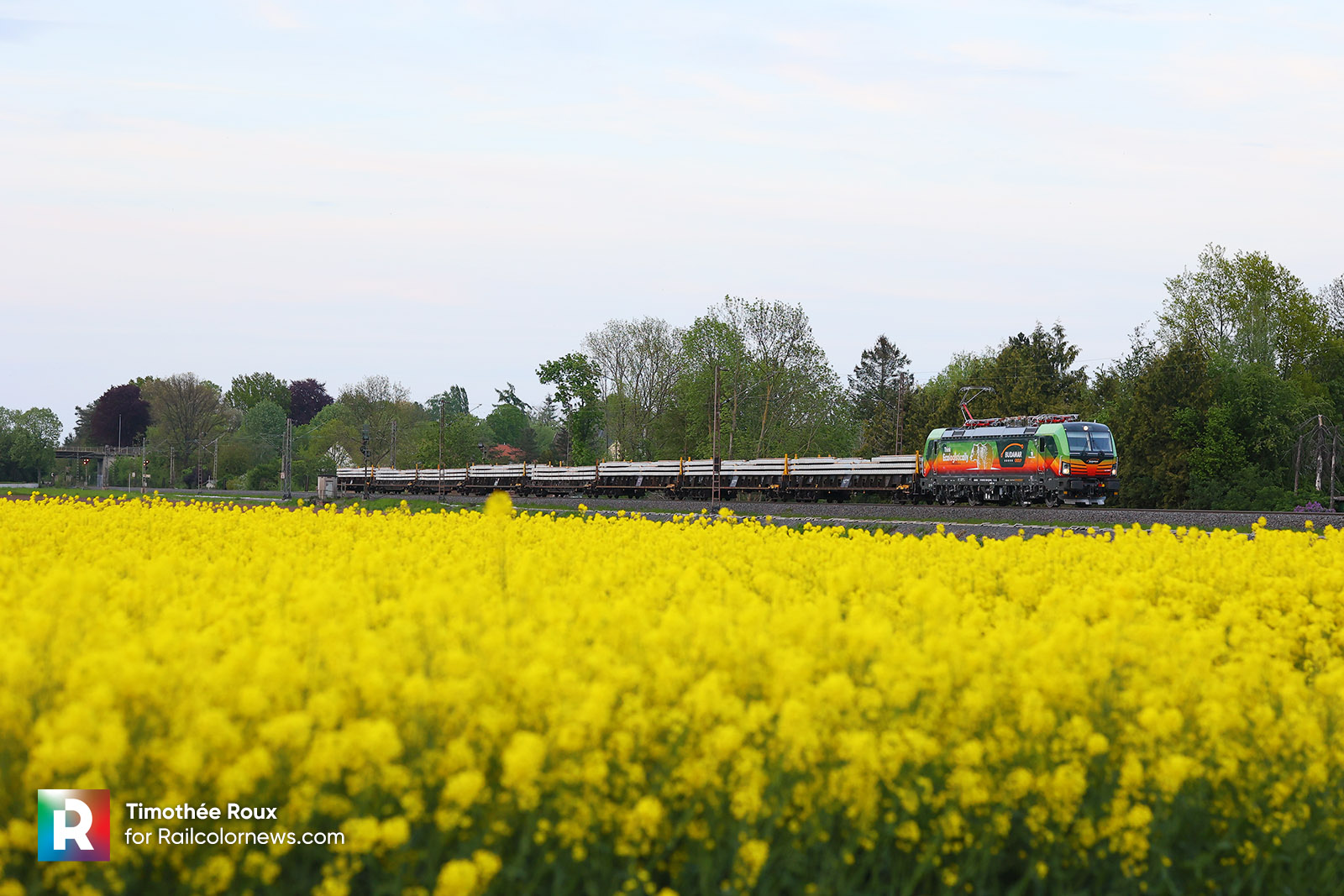 193 581 'Stork'
91 80 6193 581-0 D-RAILL with A17 package was presented on 30.05.2023 during a special event for Rolling Stock Lease, as it is the 50th machine for this leasing company. The number '50' was subtly integrated into the design, which features the Stork: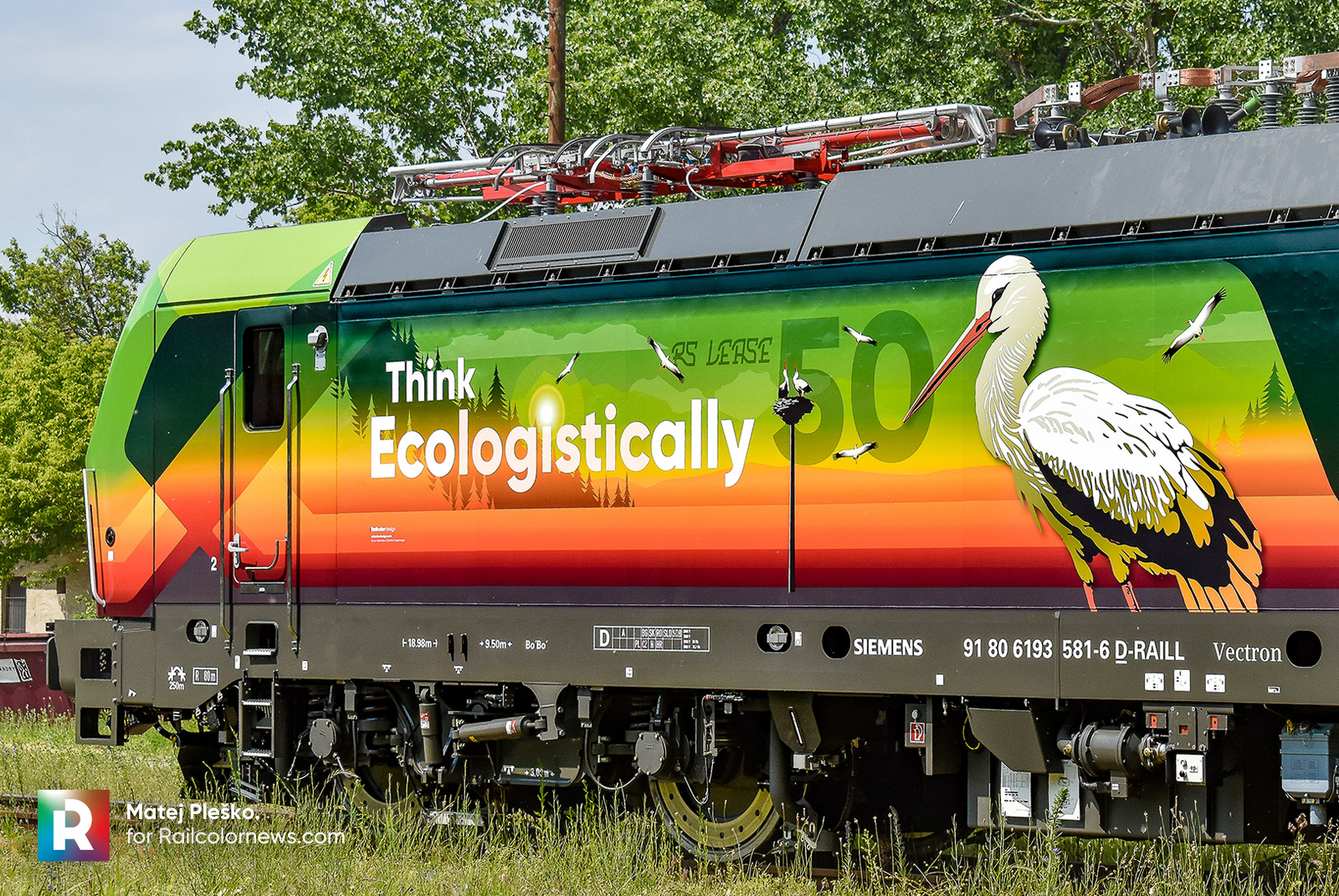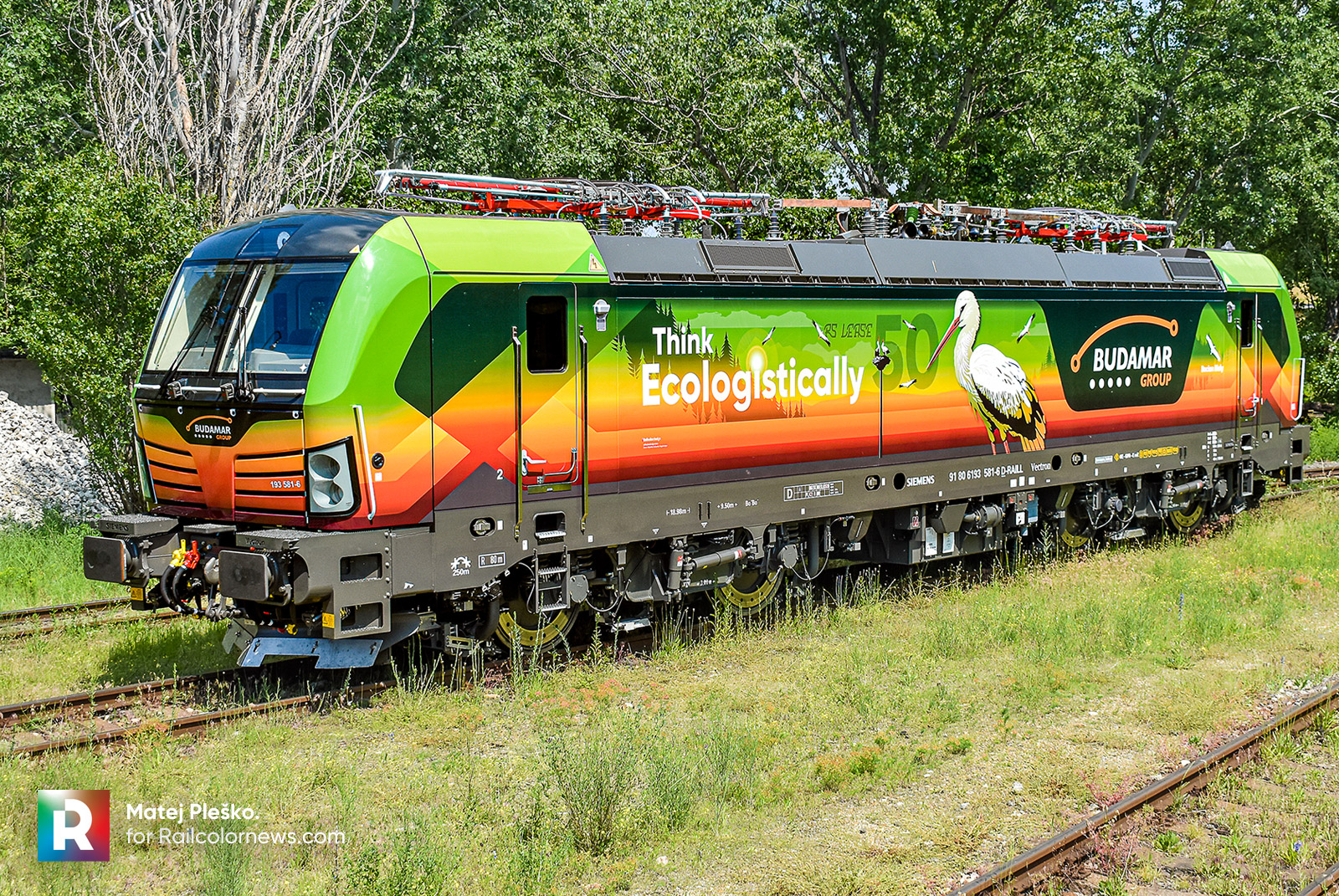 To be continued…