advertisement

---
This article was originally published on 21.02.2023 – and updated on 03.04.2023 (new pictures added; scroll down to see them).
A new variation in Flixtrain's ever-changing fleet: One of Hector Rail's ES64U2 has received a brand new wrap in a way previously seen on Flixtrain/Hector Rail's Vectrons in Sweden. 
On 20.02.2023, Marlon Lutz caught Hector Rail 242.417, also known as 'Fitzgerald', parked at Krefeld Hauptbahnhof (DE).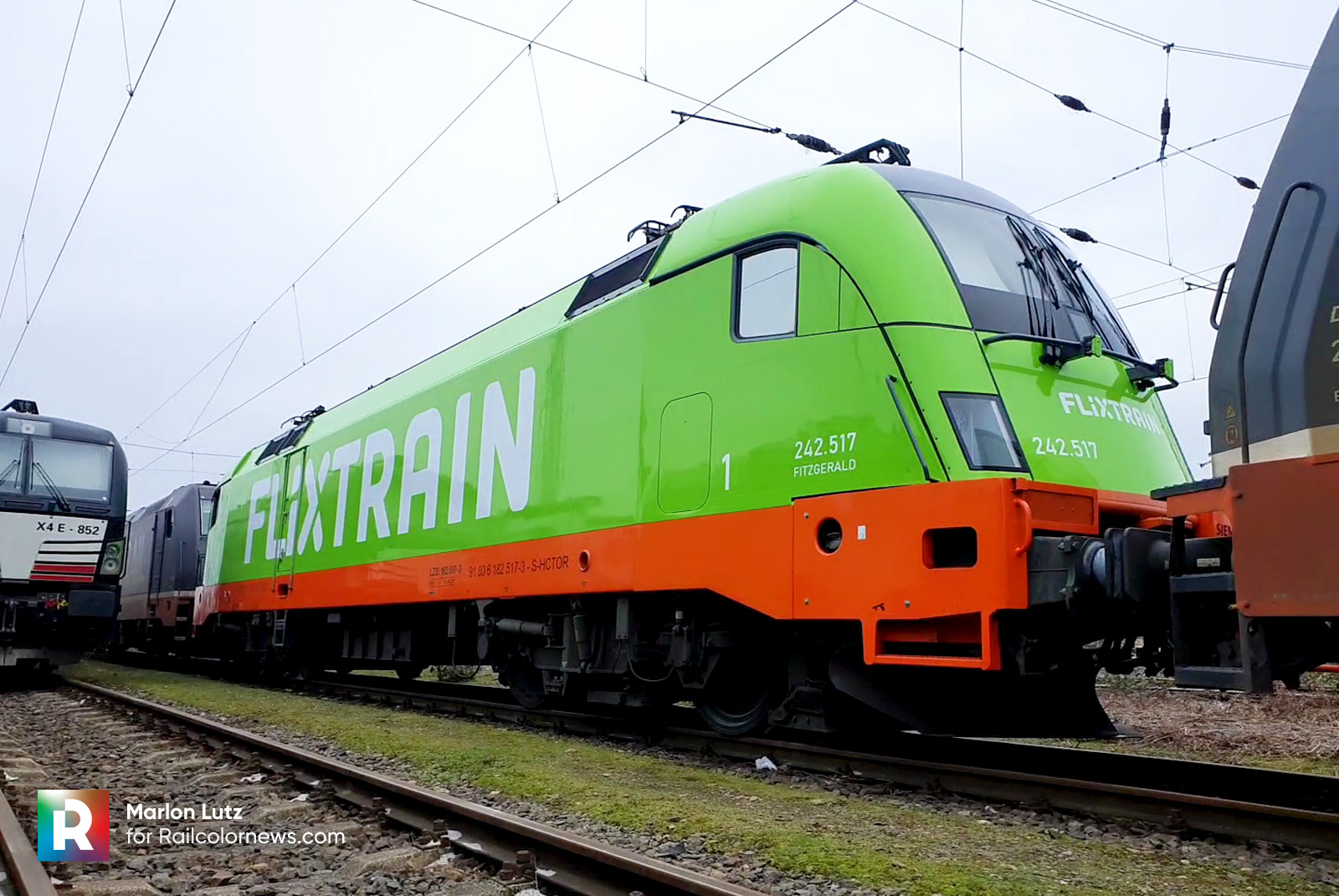 Update 03.04.2023
We're updating this article with new pictures from Martin Drube. Recently, three more Hectorrail ES64U2s (242.503, 242.516, 242.531) have been spotted wearing the new Flixtrain livery. On 28.03.2023, Hectorrail 242.503 was seen hauling a mostly empty container train near Adelheidsdorf (DE). Later that day, 242.517 was seen running solo near Peine (DE):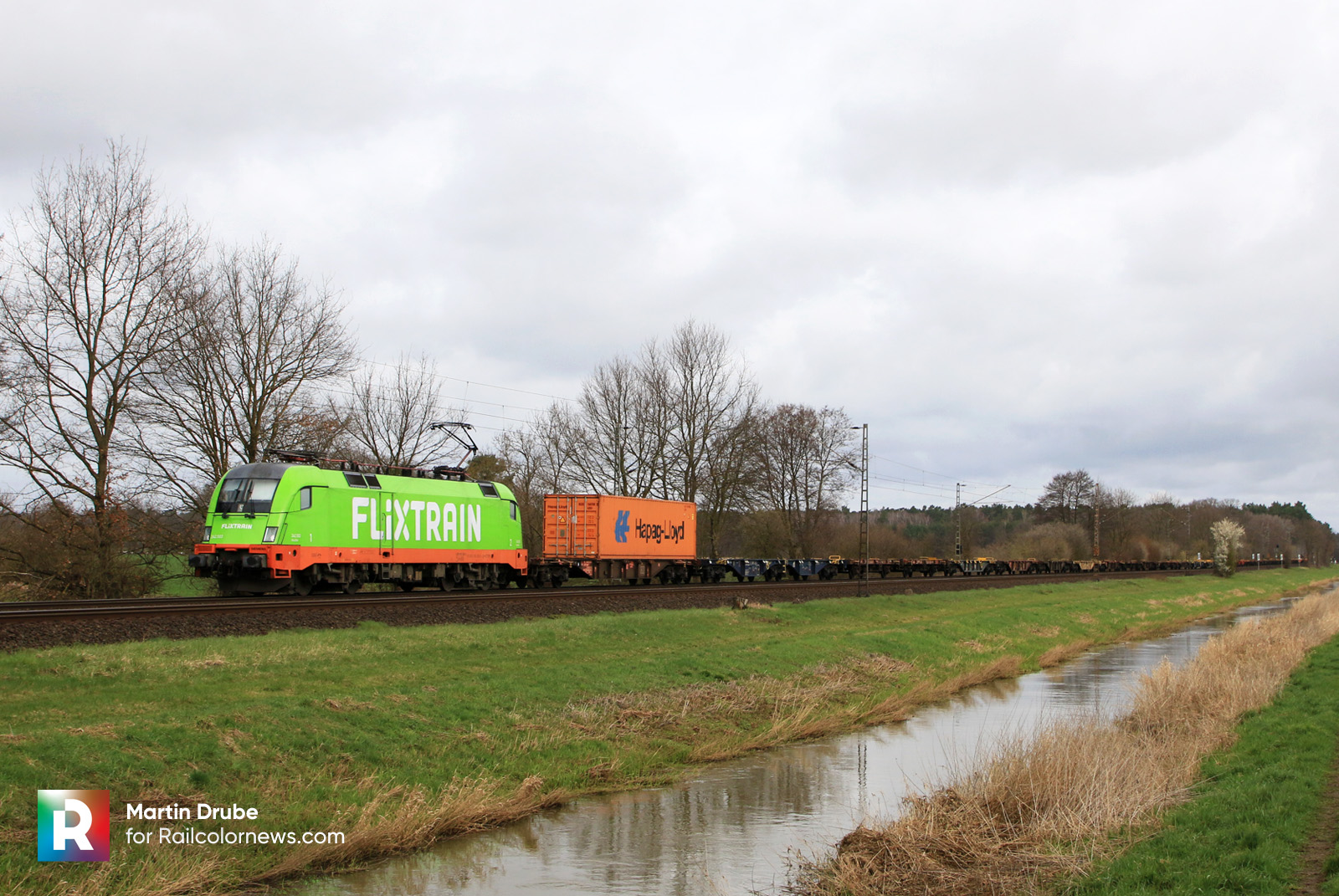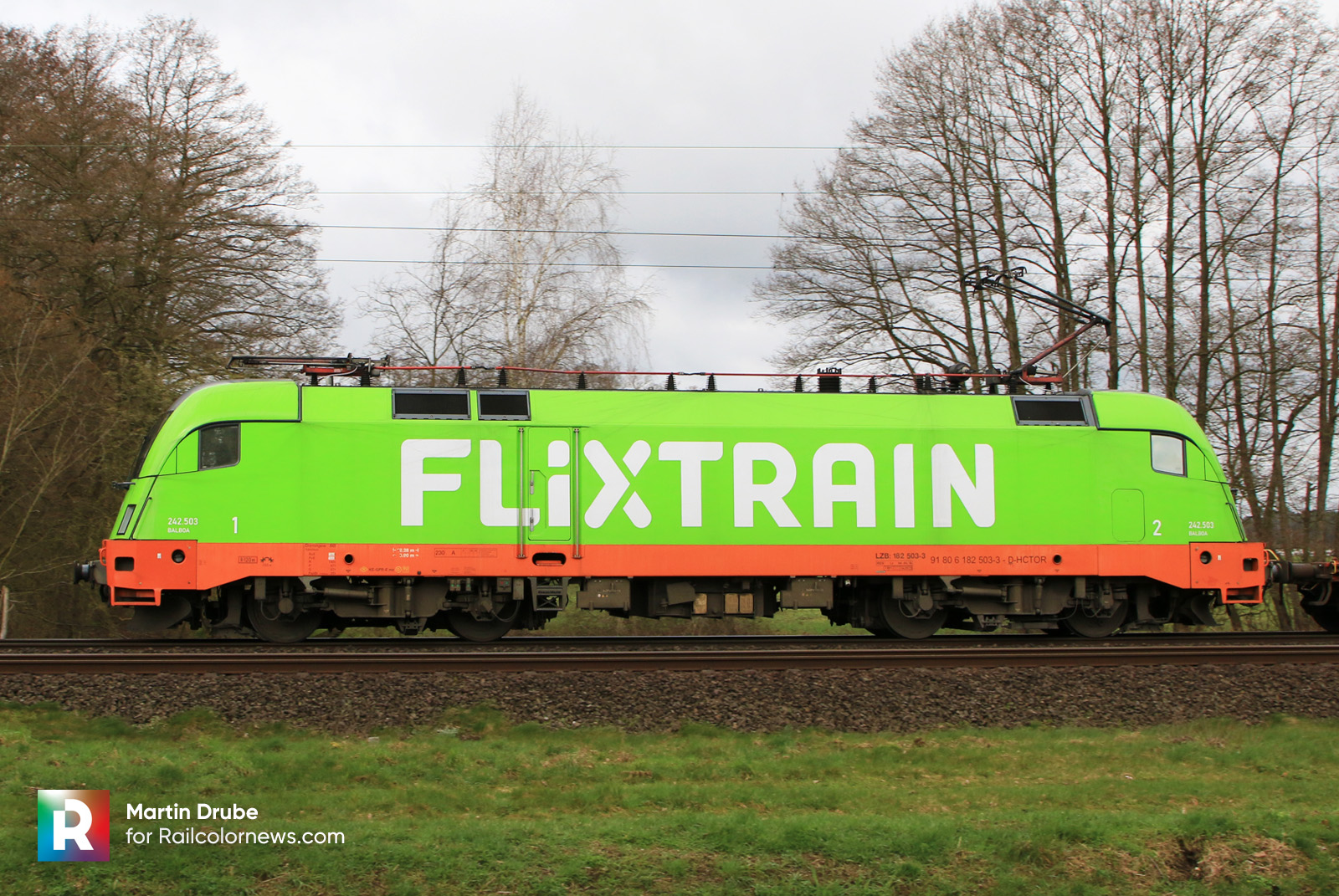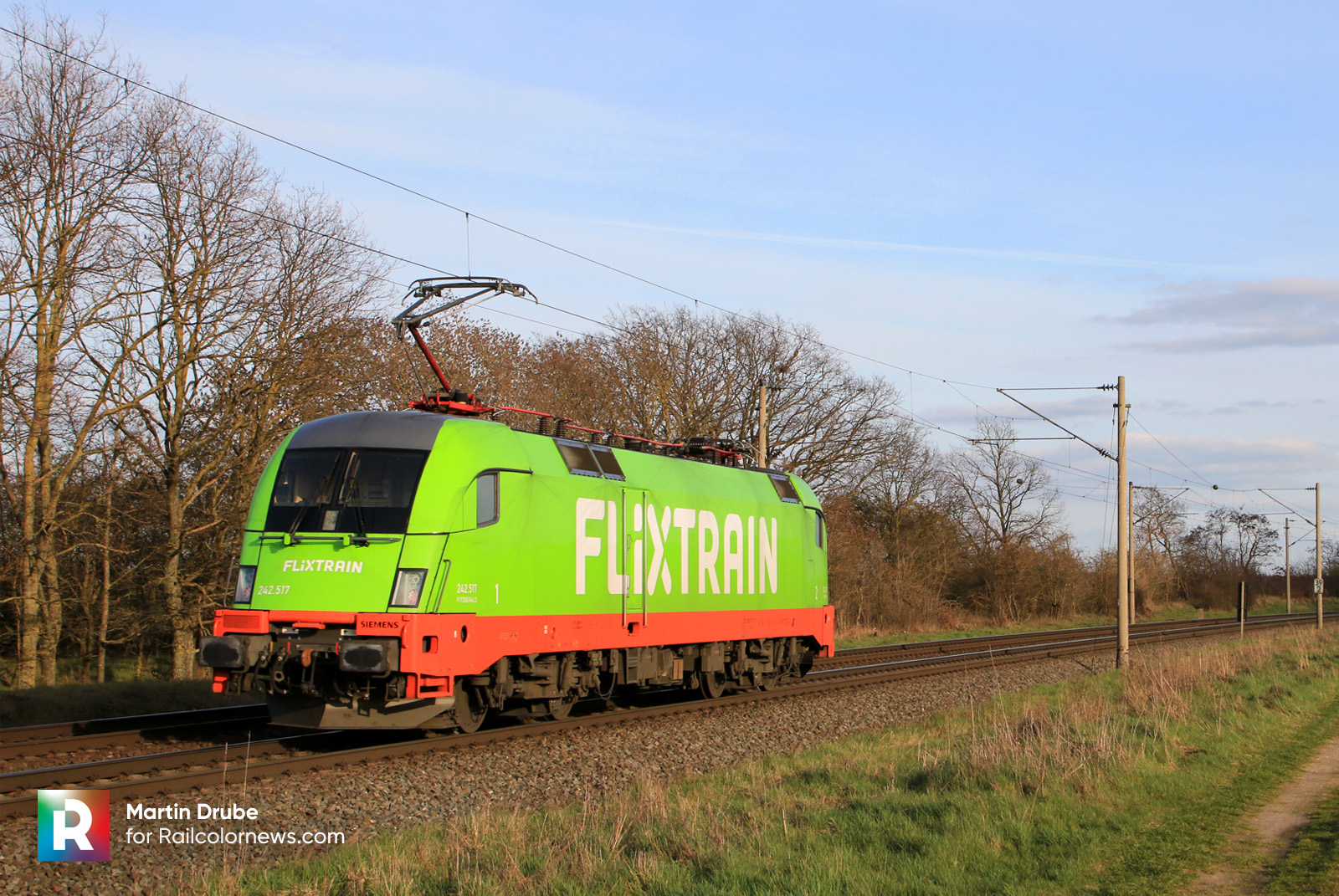 About 242.217
Hectorrail 242.517= 91 80 6182 517-3 S-HCTOR = Siemens 20573 

Note the NVR/VKM is erroneous – it must be 91 80 …. D-HECTOR;
Built in 2002 for Siemens' former Dispolok leasing subsidiary, the locomotive was sold to Hectorrail in 2011. It previously wore Flixtrain branding in 2018, be it only white lettering. Most recently, it was seen in 'Wir sind grün' livery with green Hectorrail logos.