advertisement

---
Railcolor News meticulously covered the delivery of the latest ELP EuroDuals for CargoNet all the way from sunny Spain to snowy Norway. But the operator's hybrid fleet from Stadler consists not of two but four such locos, the second pair being inherited from Green Cargo. Here are the details:
From bright green to snow white – this is the colour change for the very first Nordic EuroDuals. As the two locomotives are no longer leased by Green Cargo, which ceased domestic operations in Norway, CargoNet has become their new lessee. While the machines did lose their distinctive green livery design, thus far, they have not received foil in the grey/yellow colors of CargoNet. This gives place to some interesting sights, featuring them in their factory-white bodyshell with virtually no markings except the ones on the frame.

Thanks to Marcin Seńczyk, we bring visuals featuring 2159 002 serving intermodal trains between Bodø and Trondheim. We start with train 5781's arrival in Bodø in the early morning (04:39 AM) of 20.02.2023: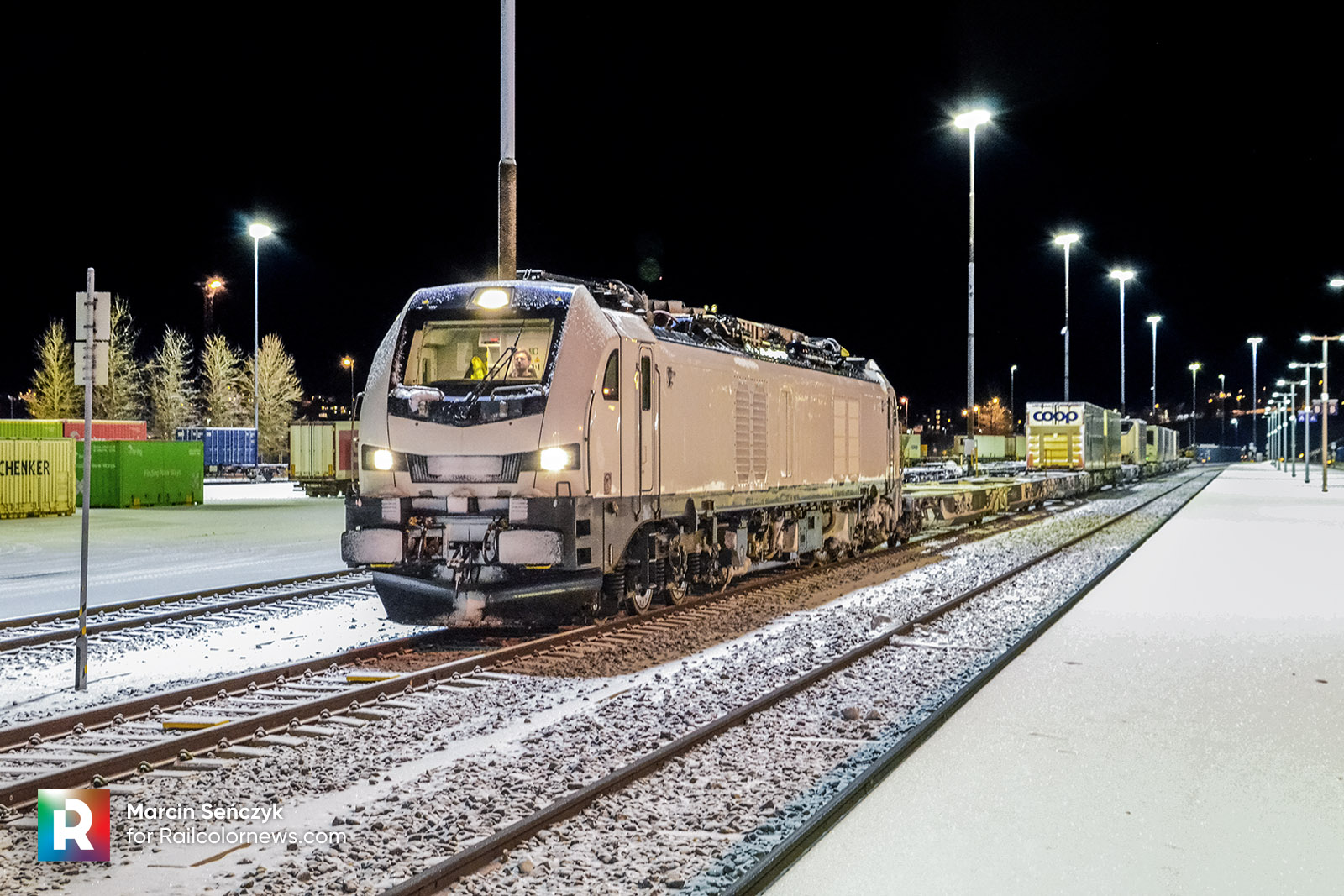 Later the same day, the locomotive is seen leaving Bodø en route back to Trondheim on the Nordlandsbanen: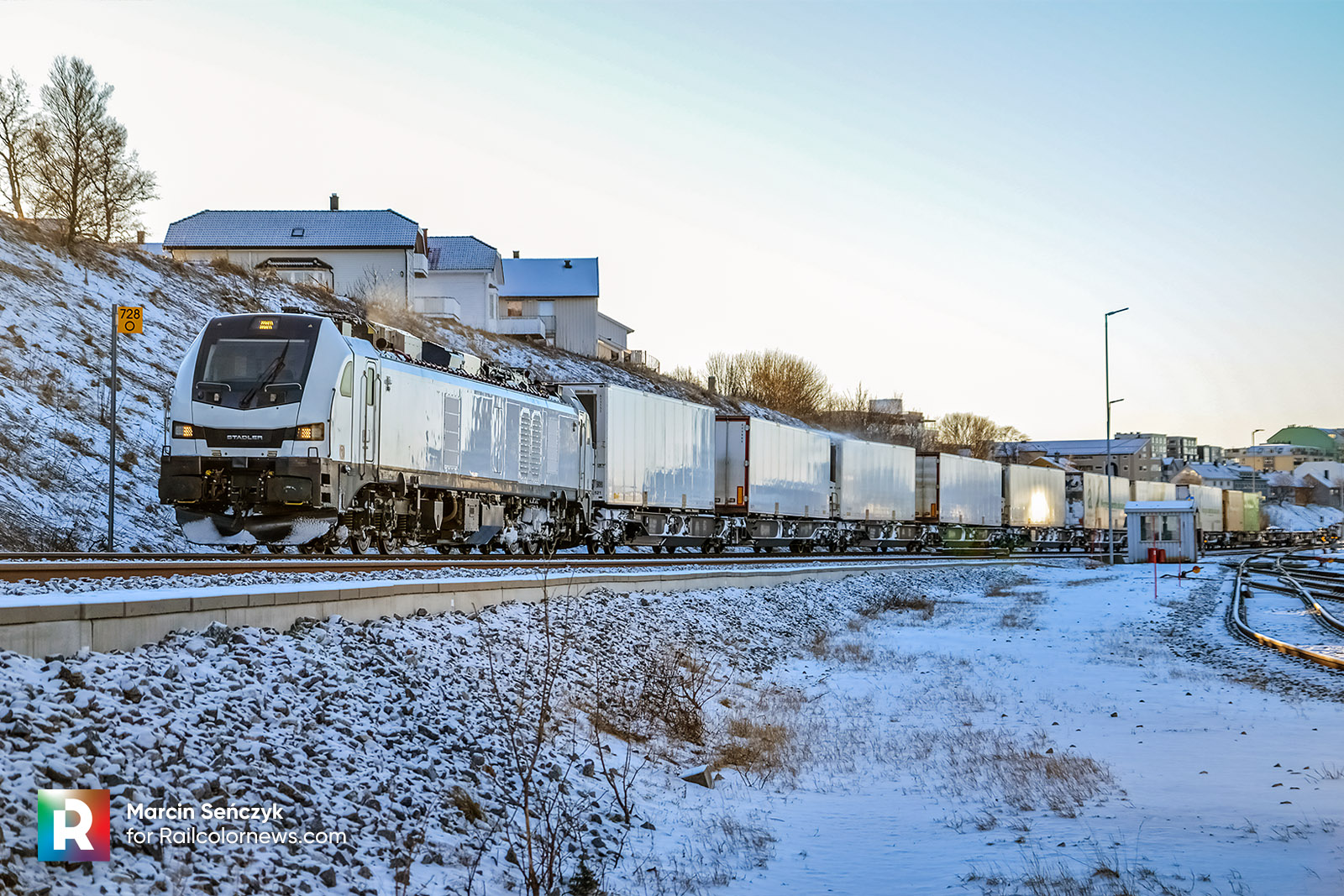 Finally, we have a snowy close-up portrait of the locomotive from 03.03.2023, again from Bodø: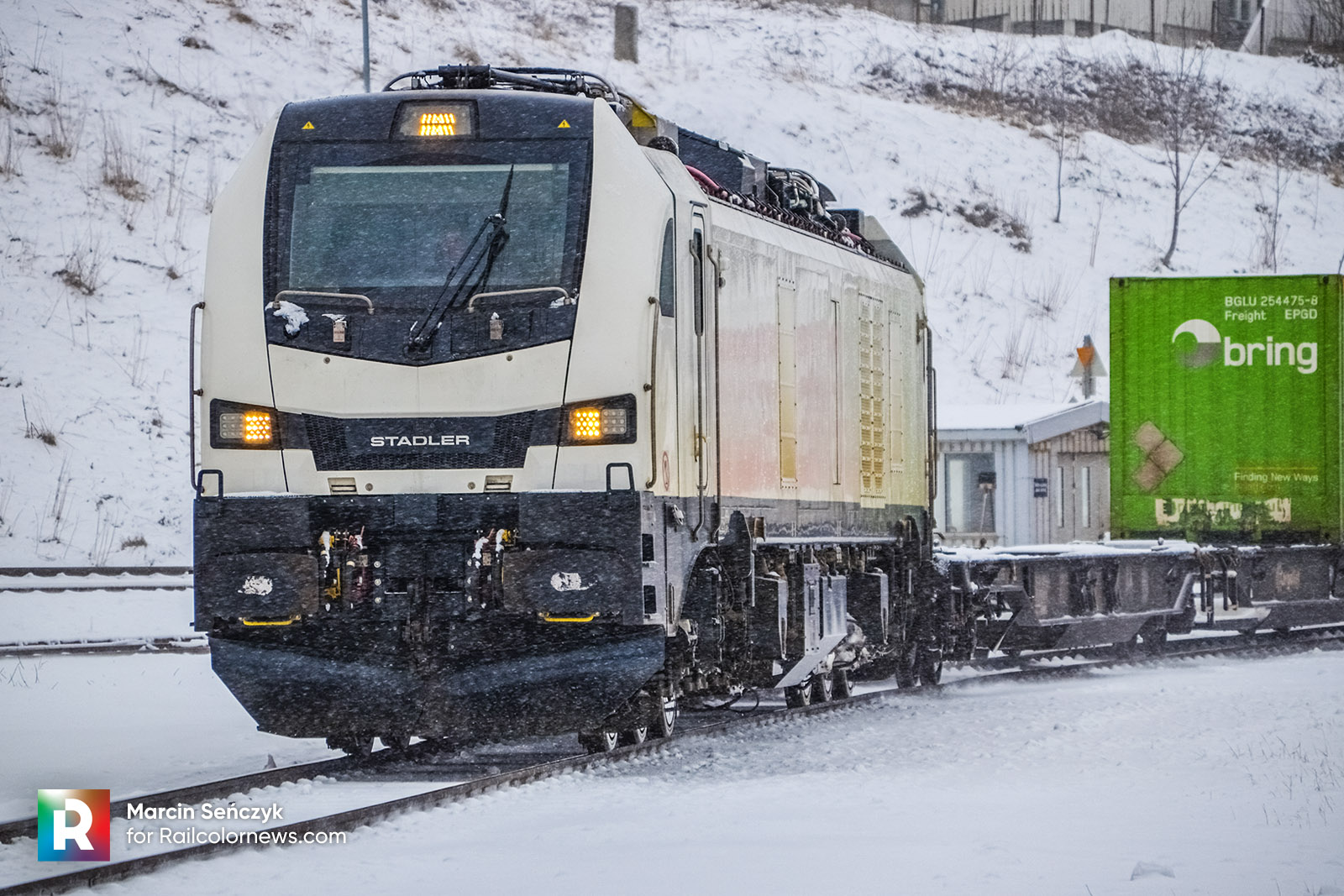 We expect the locomotives will eventually get their CargoNet branding and look identical to the newly delivered 2159 003 and 004. But having a glimpse at them during this interim period between changing outfits is certainly something we will refer to in the future.
Curious fact: This is, in fact, the second time we're witnessing these locos fully white, the first time being in 2020 when they got certified for Green Cargo's operations in Sweden and Norway.
Snow White
Speaking of that other pair in silver, here is proof that these two machines are also turning snow white…quite literally: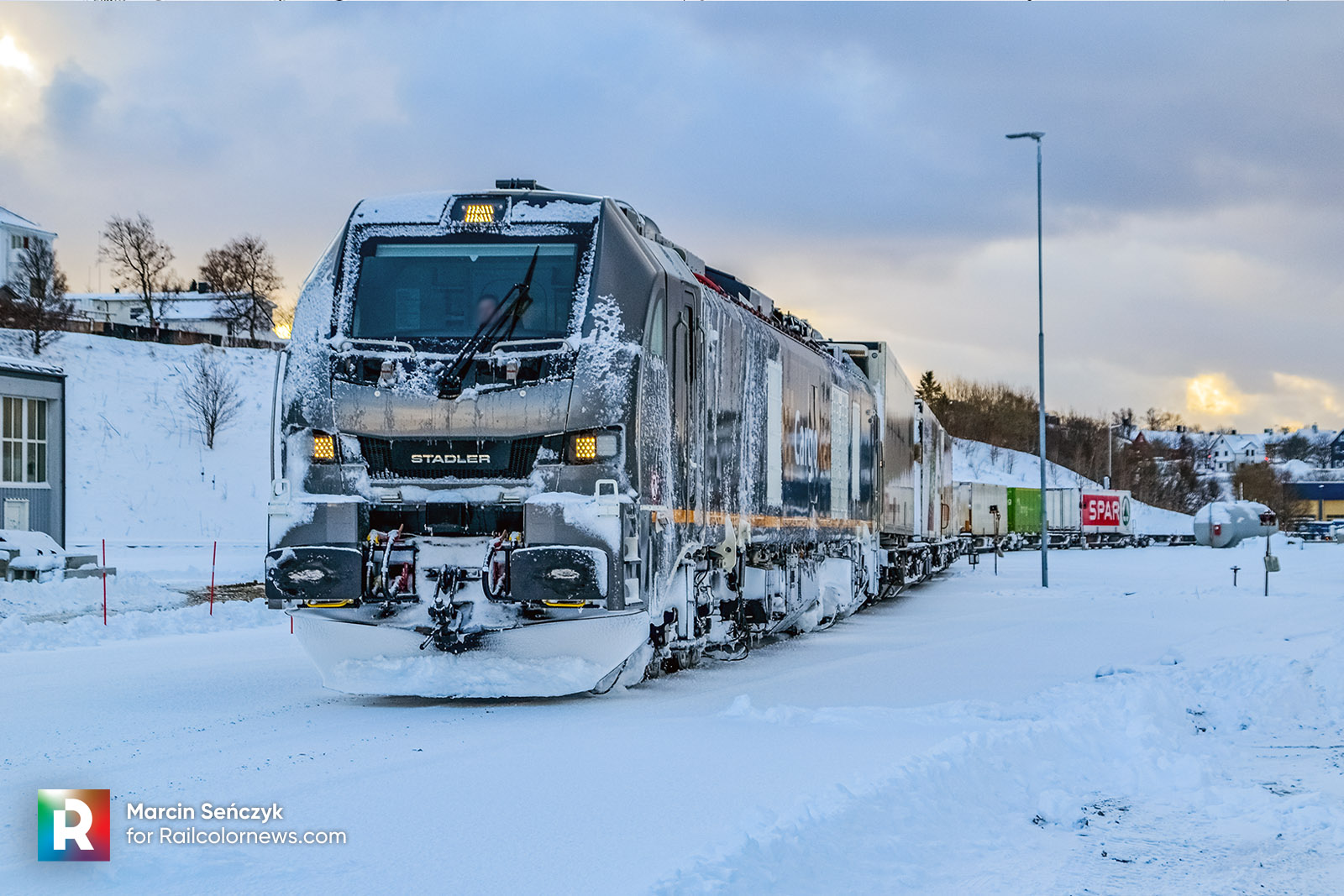 ---
For a quick overview of the recent EuroDual delivery to CargoNet, refer to this article:
For a chance to see 2159 001 and 002 in their previous Green Cargo life, refer to the post below:
And here's that time when the locomotives were factory-white before getting the Green Cargo livery:
[SE / Expert] Green Cargo preparing for the introduction of ELP's EuroDual [updated]