advertisement

---
Article originally published on 06.12.2023 and updated on 29.05.2023 (new pictures added).
After signing a framework agreement for up to 160 DMUs, ČD made its first fixed orders for 66 units. Railcolor News previously previewed some of them under assembly wearing the PID livery design in white and red. Now it's time to see the new Regio 140 unit in the "Najbrt" blue-white design, ready for tests.
On 27.11.2022, Pesa outshopped the first of these two-car DMUs. Lead by a PHU Lokomotiv SM42 diesel, the first unit in České dráhy livery (known as 'Najbrt' livery, after the studio that created these liveries for ČD) was transferred from Bydgoszcz to the Institut Kolejnictwa test circuit in Żmigród.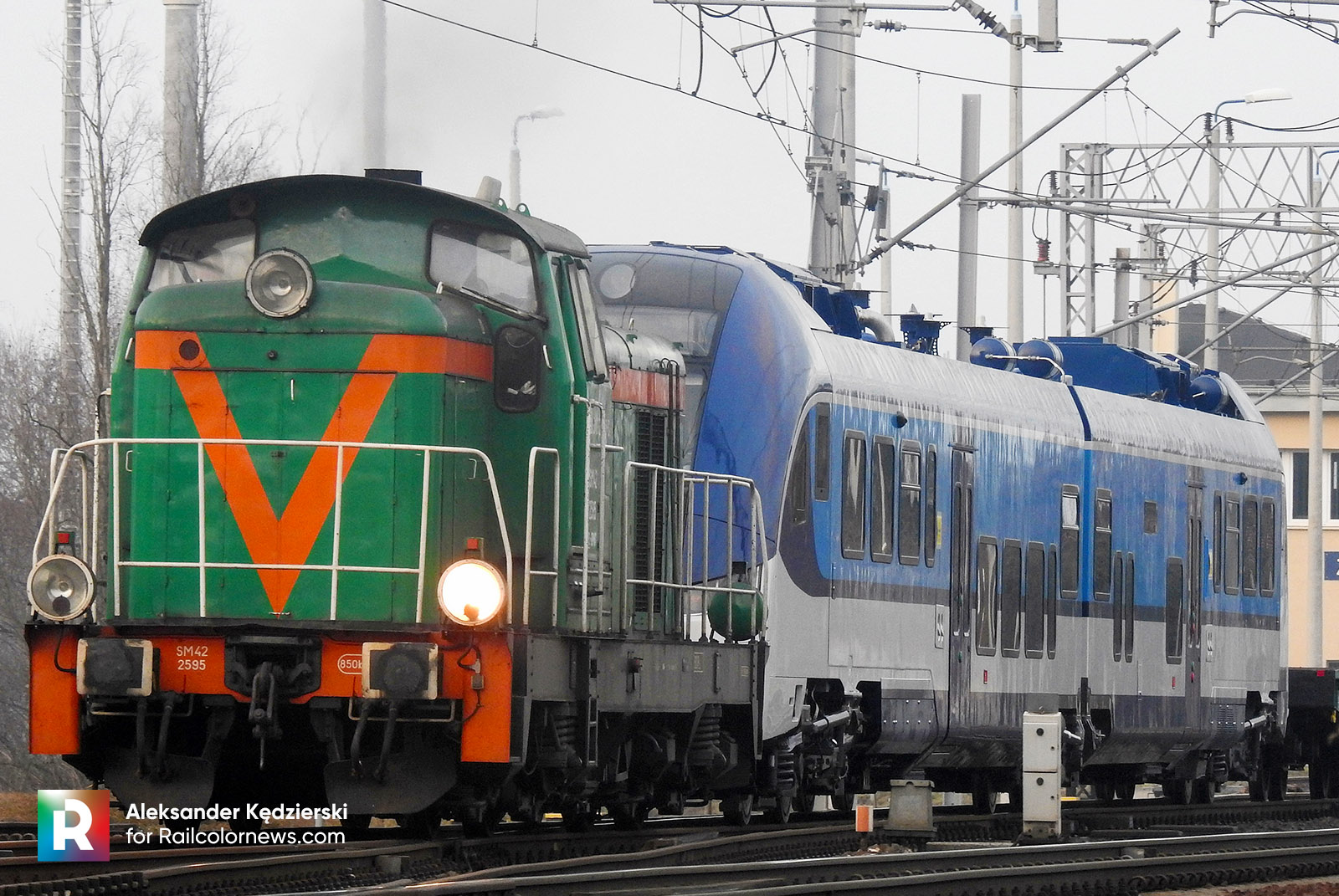 The trainset still misses its ČD logos, its snowplough markings and the yellow lines above the first-class windows. These new trains will be designated as Class 847 in Czechia. At the VUZ Velim railway conference in Bratislava last month Pesa representatives said that we might hear of more call-offs from the framework agreement between ČD and Pesa soon.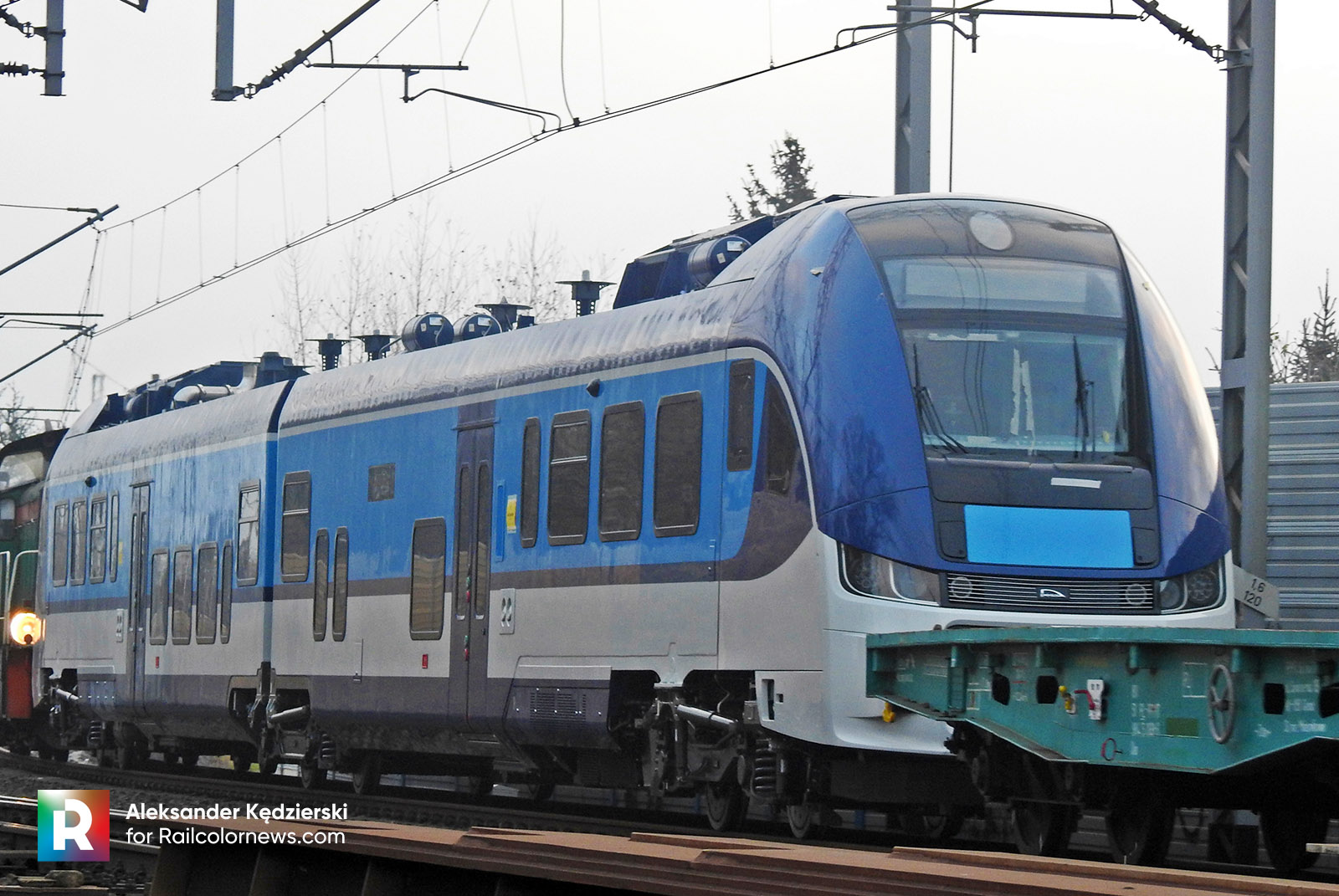 Update 29.05.2023: Tests continue in Czechia
We're updating this article with some fresh pictures from Czechia where tests are continuing with the prototype unit, designated as 847 001. Pictures courtesy of Iron Road – Railways from around the World: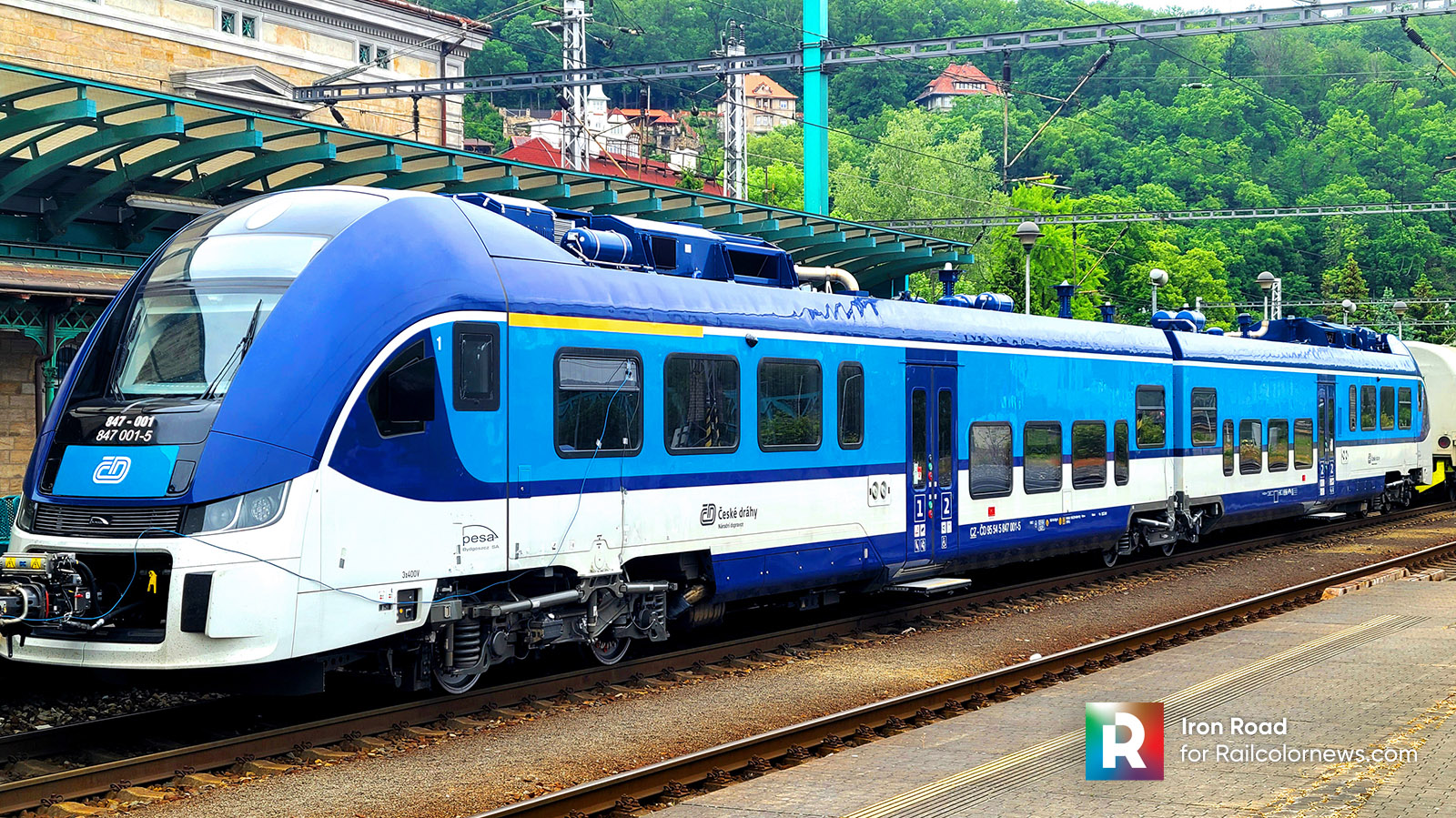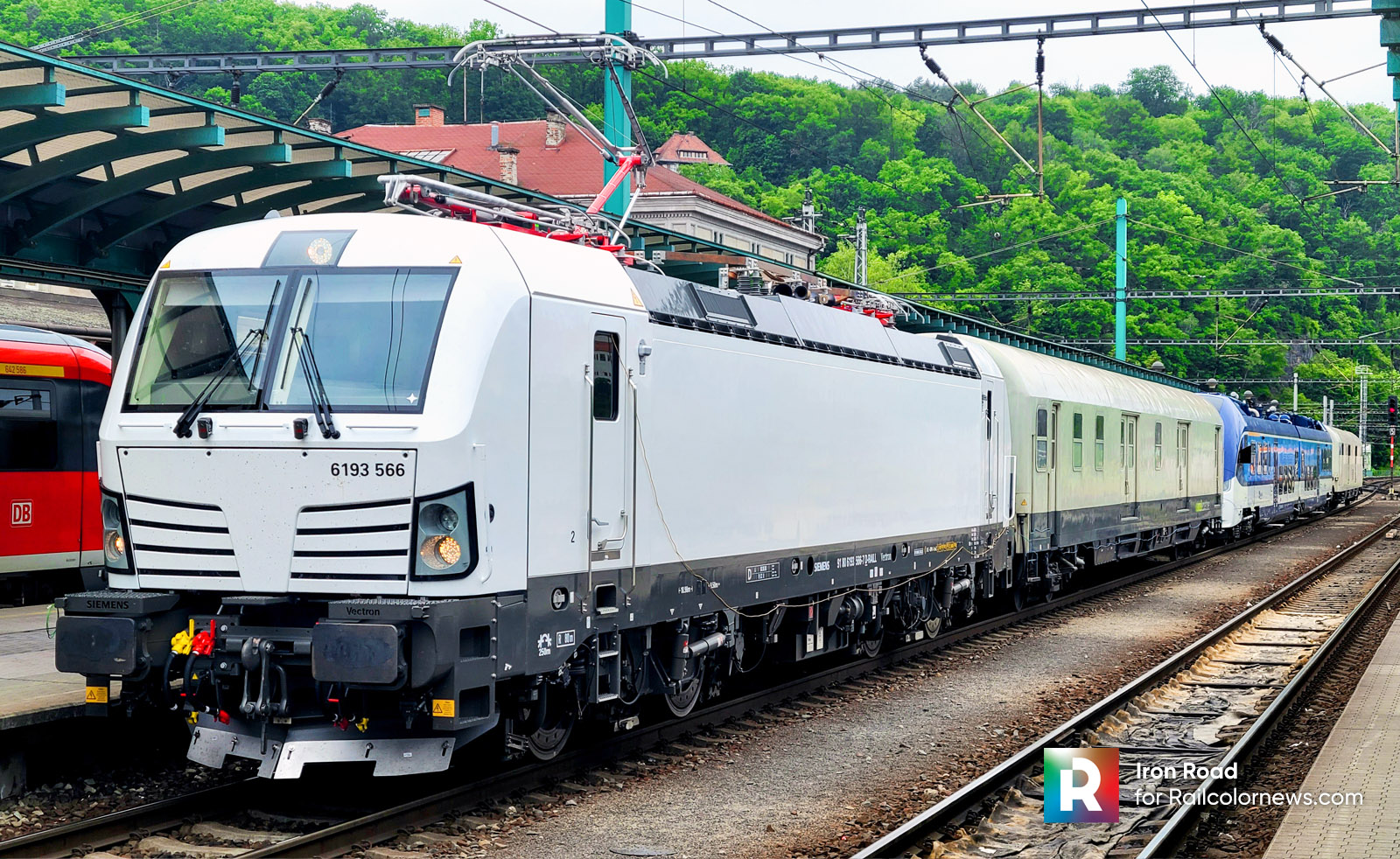 As seen in the image above, the test train was led by one of Rolling Stock Lease's latest Vectrons, 6193 566 – now leased to ČD. Find more about these locos by visiting the following article:
[CZ] RSL: A new year, a new batch of Vectrons for ČD [updated]