Stadler, ELP, and Rail Force One (RFO) have officially launched the Euro9000 hybrid locomotive during Innotrans 2022. RFO is the first European railway operator that ordered the 9MW locomotive back in 2020. Locomotive 2019 302 is currently on display in Berlin in a special RFO design.
The Euro9000 will enter service from 2023 onwards. ELP currently has 30 locomotives on order, of which ten have already been built. RFO will get three of these machines for use in DE-AT-CH-BE-IT-NL.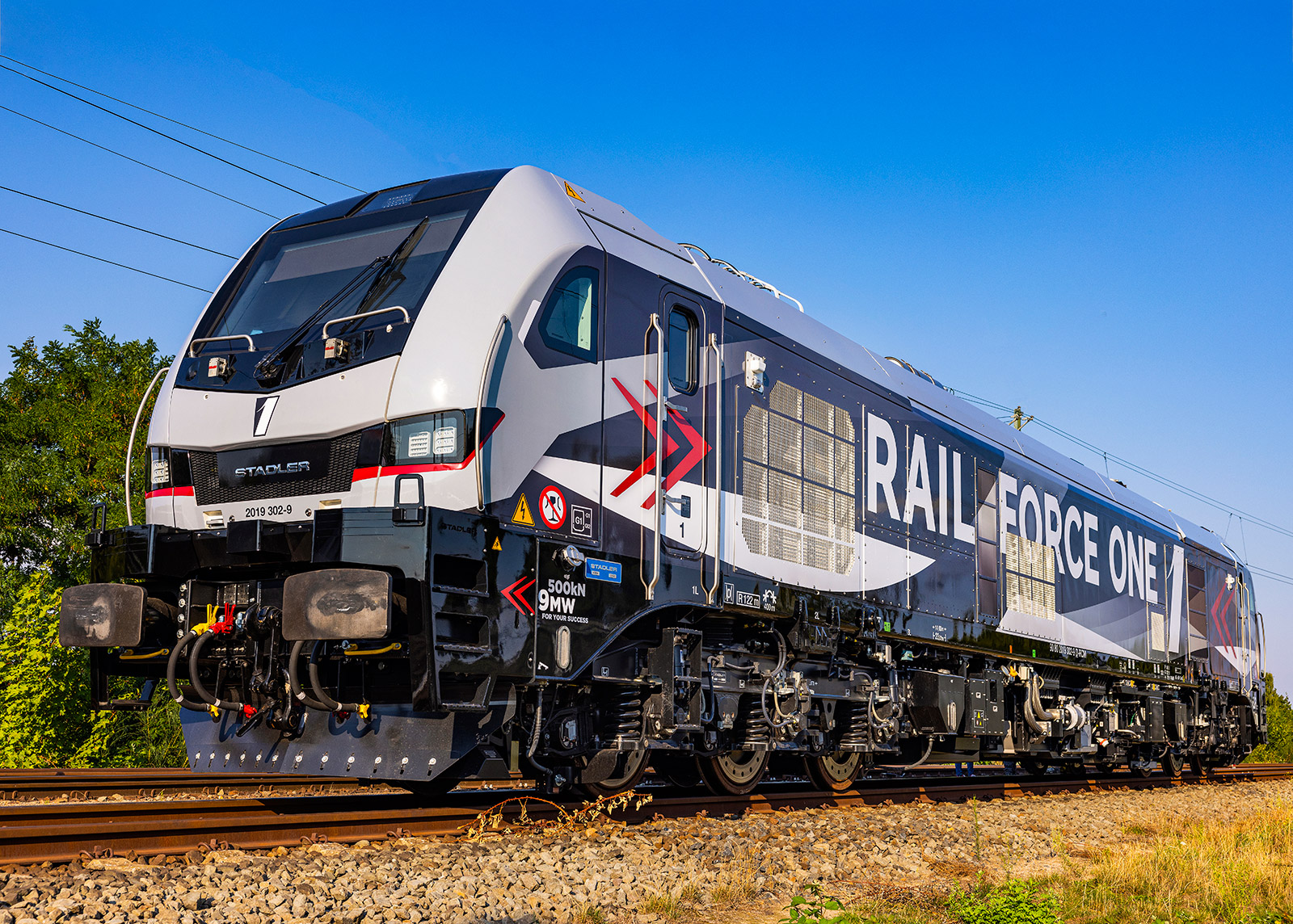 Euro9000 highlights:
500kN traction effort, 9MW power (electric);
2x 950 kW in diesel mode (2x CAT C32 engines);
20 axle load;
Authorization for DE, AT, CH in 2022; Authorization IT, BE, NL, in 2023;
New north/west/east versions are planned for the near future.
featuring an electronic door locking system, laterally mounted shunting controls, and radio remote control.
Railcolor Design has created the livery for RFO, a new interpretation of RFO's 'shark' design from 2019.