When we think of EuroDuals and orange color, the HVLE fleet is perhaps the first thing that comes to mind (and no wonder, they were the launch client of Stadler's hybrid platform). With the EuroDual 2159 230 that BBL Logistik is now leasing from ELP, this is about to change. It's all orange!

As Railcolor News informed previously, BBL Logistik got EuroDual 2159 230 from ELP – and the machine has been wrapped in an all orange livery. No more impressions, time to witness the real thing thanks to some nice pictures from @eisenbahnfotografie_wcente: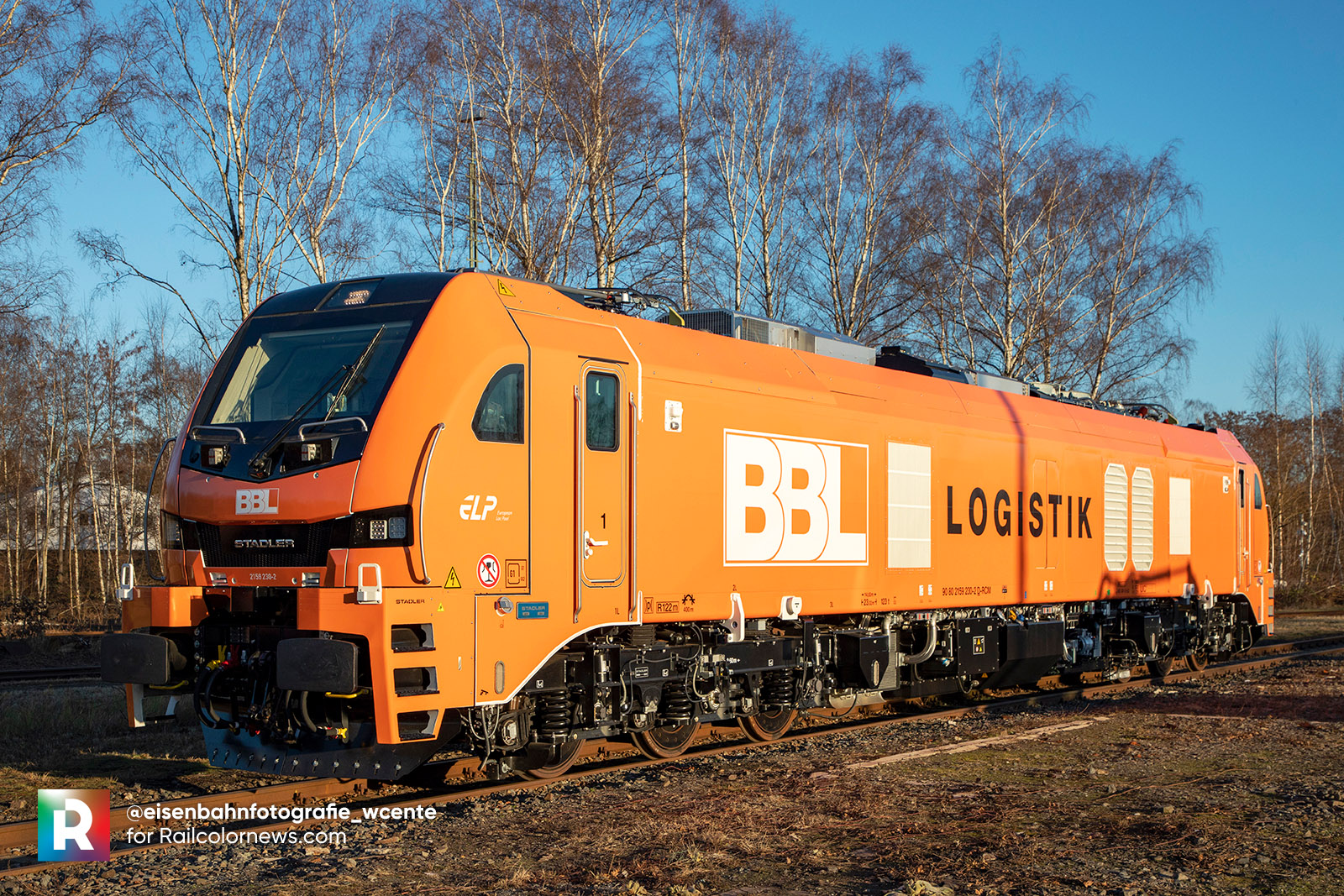 On 20.12.2021, the locomotive was presented to BBL Logistik's staff in Leinhausen (DE), and the scene was just perfect for some nice pictures of the six-axle hybrid locomotive that appeared even warmer thanks to the good natural light conditions: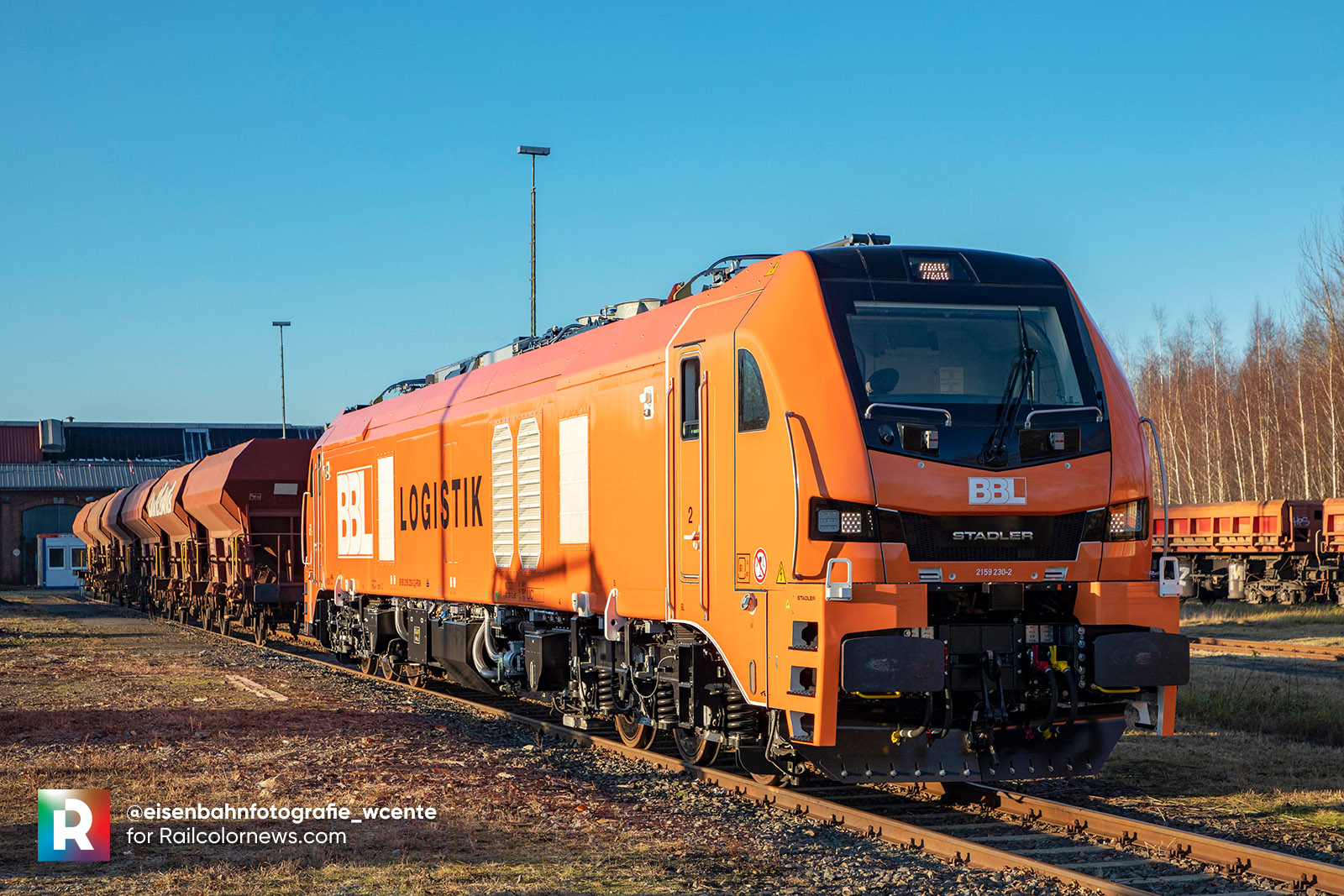 The livery design, in this case, is self-explanatory – BBL's orange color has been taken as a base, and its logo has been positioned on the sides of the locomotive. Of course, the air vent grilles in white don't help much, but foiling them is nearly impossible. There is a 'shorter' version of the BBL logo on the cab fronts, followed by Stadler's emblem and the number of the locomotive: 2159 230 (90 80 2159 230-2 is the full one).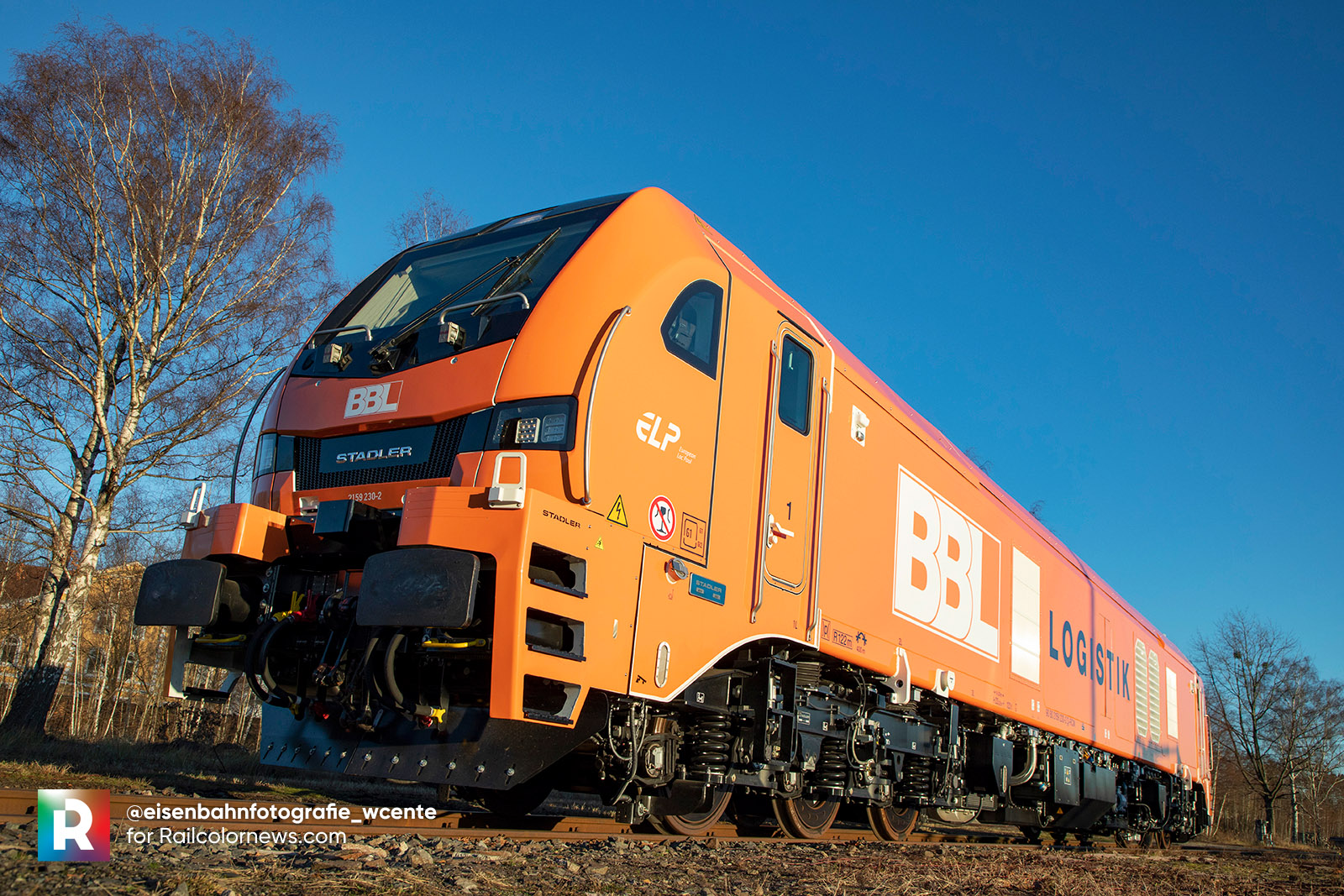 To learn more about BBL Logistik, one of several new EuroDuals (2159 229-238). that are appearing for ELP's clients, refer to our article below: