A multicolor rail scene today in Vienna. In the Hütteldorf freight station. Not only do the trees look extra colorful these days, but the test train in the front does also adds to the spectacle. What you see is a 5-car rake with three new Nightjet-coaches mixed with two new-generation Railjet coaches, sandwiched by ÖBB 1016 026 and 1016 023 (in grüner Bahnstrom design). 
Thanks to Dominik Pauli, we can show you the latest generation of Railjet coaches with two different floor levels. Leveled entrance, made possible by moving the doors more towards the center of the coach, is an innovation compared to the previous generation: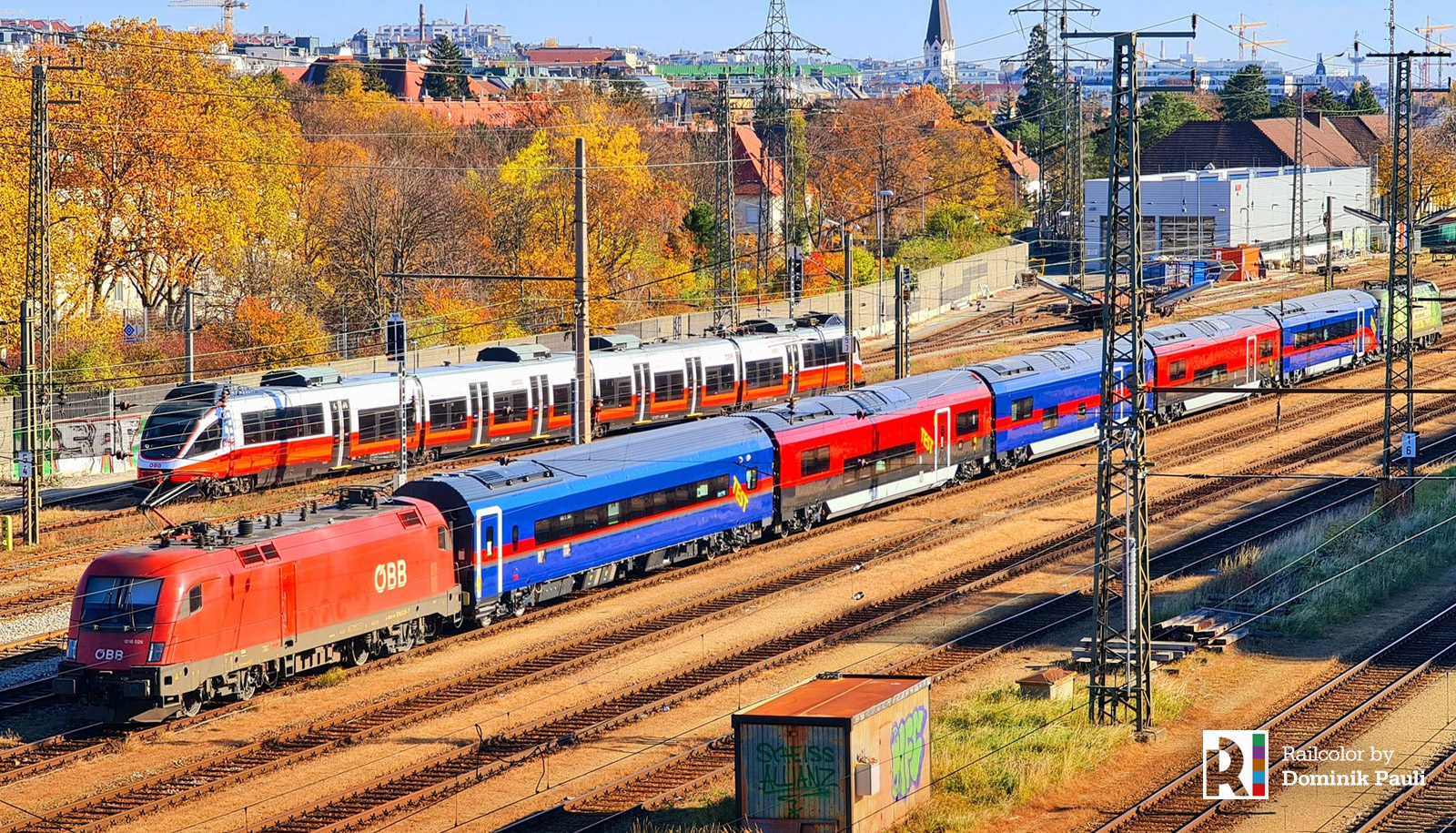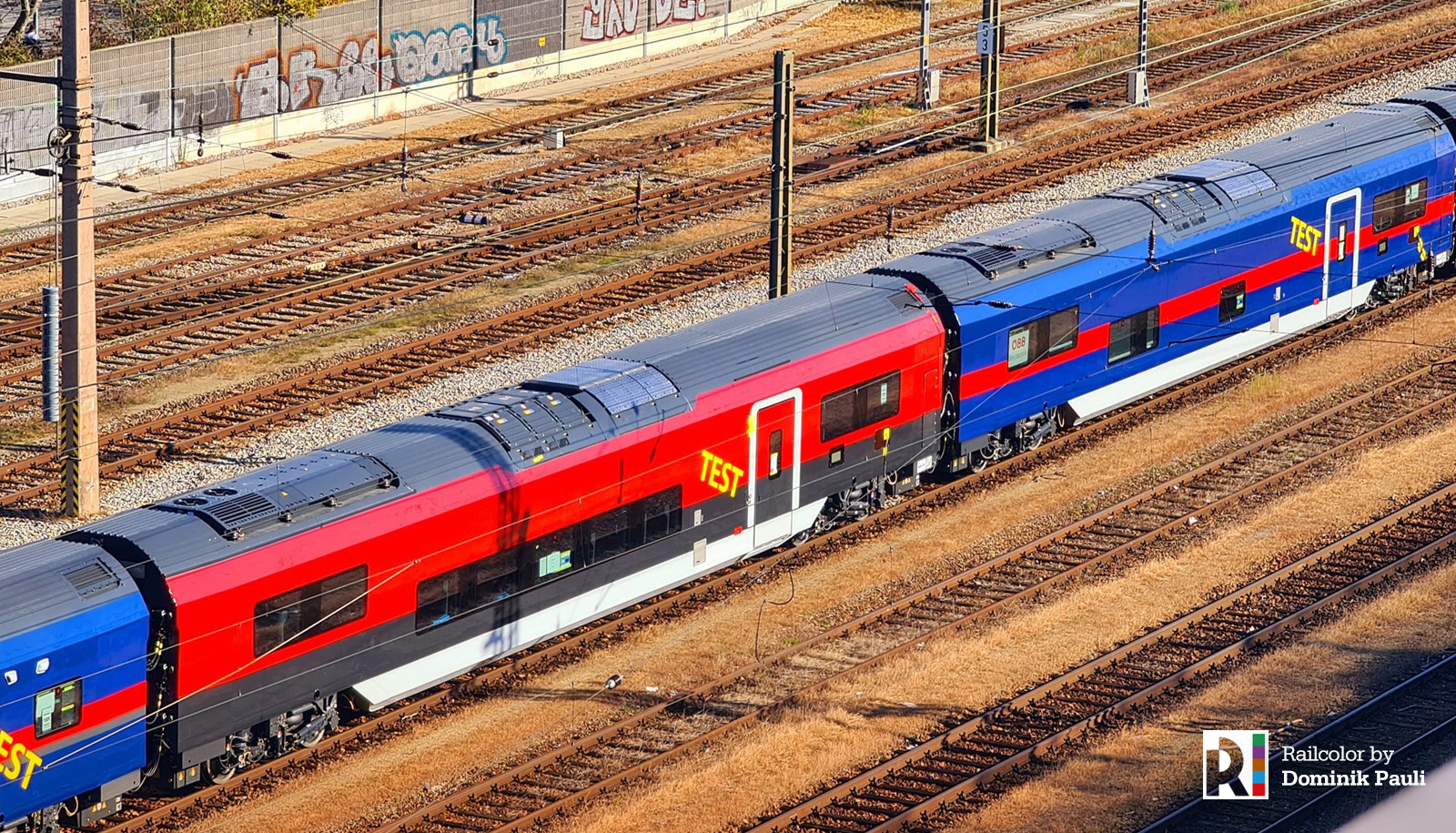 You are looking at passenger coaches based on Siemens' Viaggio platform. The first two left the factory in Vienna on 10.09.2021.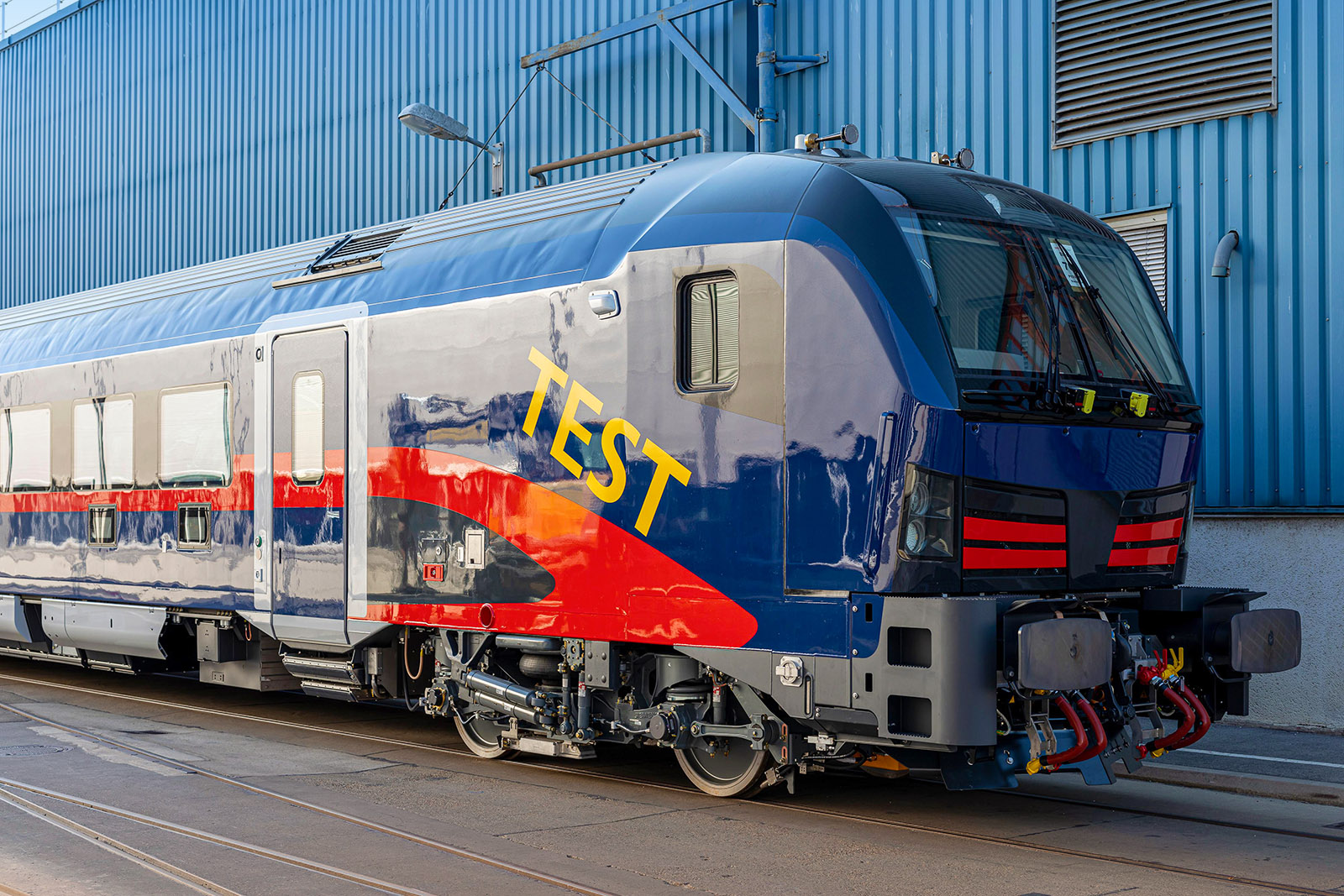 Order overview: