The Vectron is a bestseller for Siemens. It is on the market since 2010, and over 1,100 locomotives have been sold. And with new orders still coming in regularly, it is clear it is not going away. Quite the opposite, Siemens engineers are preparing two major improvements to respond to the latest market needs.
At the recent TRAKO 2021 fair in Poland, the observing eyes of Railcolor News editors noticed a humble presentation of Siemens Mobility mentioning significant changes to the Vectron, planned for the near future. The Vectron product is evolving in two different directions: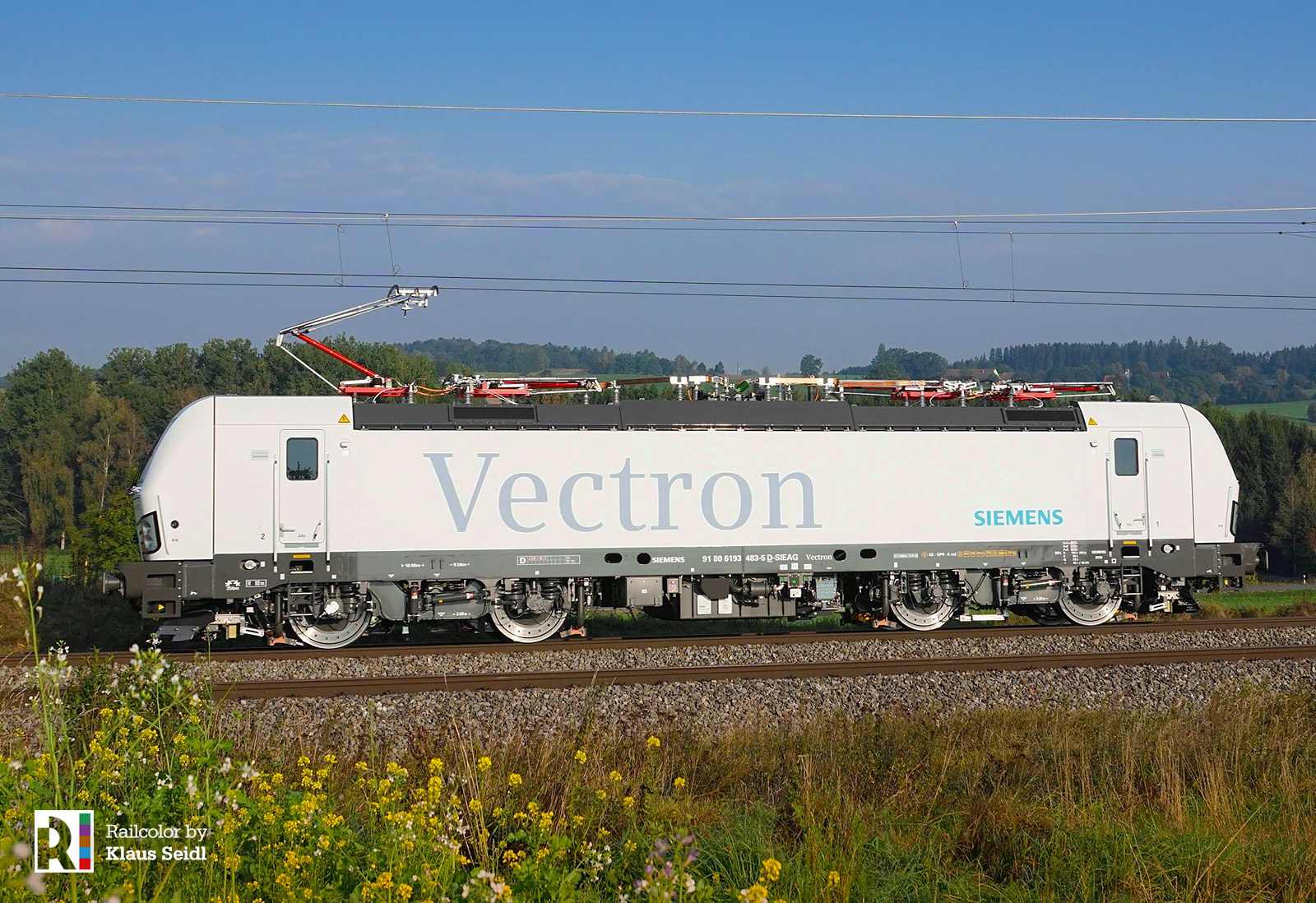 Faster: Vectron Evolution
Although this is not an official name, the sub-headline says it clearly: Siemens is evolving its platform to meet the needs of a changing passenger trains market. Modern and fast articulated have taken over on a national level, but there is a gap in the market for international trains. Especially now, when night trains are going through a renaissance in Europe.
With greener traveling on the rise, rail wants to be the replacement of short-haul flights in Europe. But it requires flexible capacity and cross-border fluidity. Both can be improved with locomotive-hauled electric trains. For that, you need a fast locomotive approved in as many countries as possible – and Siemens is well ahead of its major competitors with Vectron at the moment.
Aiming for customers that want to deploy faster international passenger trains, without having to change the locomotive at the borders, a more "passenger-friendly" variant of the Vectron is being developed.
With some improvements, which cannot be fully disclosed due to business secrecy, locomotives will be better suited for passenger trains. One thing we know for sure: The maximum speed will increase from 200 to 230 km/h.
Although the locomotive will be more adjusted to passengers' market needs, it will still remain capable to pull freight trains.
[caption id="attachment_47408" align="aligncenter" width="1080"]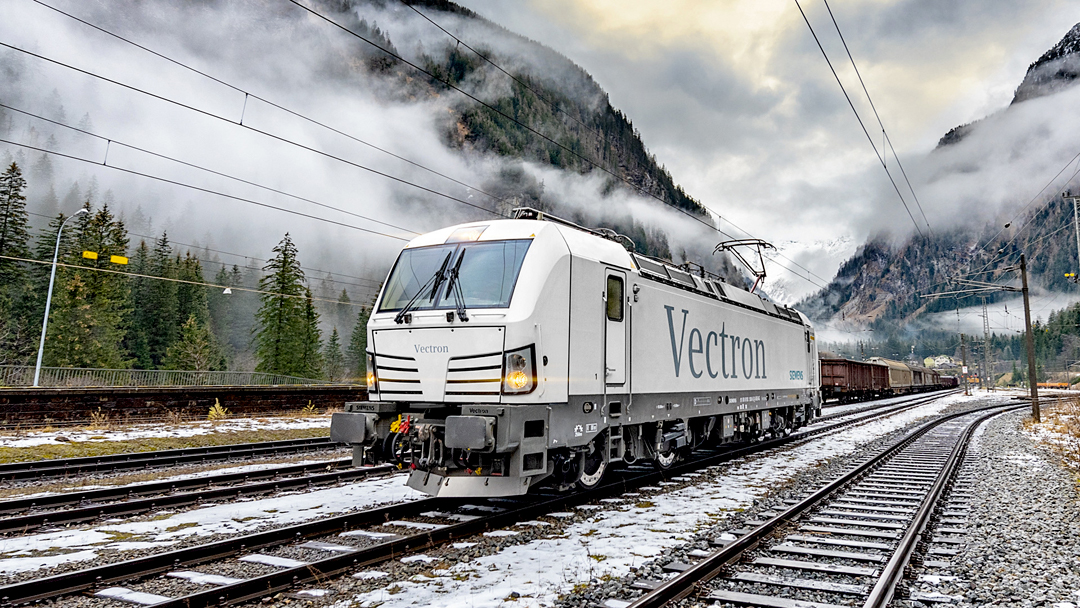 Photo by Siemens Mobility[/caption]
XLoad
Speaking of freight trains – evolution is also touching this segment. The answer to the latest market needs is called XLoad. And what are the market needs? The north-south axis, an important European corridor connecting North Sea ports with the Mediterranean ports, is always challenging, as trains need to cross the Alps.
Although new tunnels projects have made the Alps "flatter", traffic is and will be increasing, and there still are lines with considerable inclines. For example, there is the Austrian Tauern railway with up to 27‰ inclines, or the Swiss Lötschberg railway (up to 28‰).
Siemens is therefore developing XLoad, promising a better traction performance for Vectron locomotives so they can, according to Siemens, pull heavier freight trains – up to 20% more heavy to be precise. This is especially applicable during rough conditions – such as during rain, snow, or with leaves on the rails.
The manufacturer has not specified the "mechanics" behind the XLoad technology, yet it is preparing its implementation for the year 2024. It is an importnat development as we are coming closer to the introduction of six-axle locomotives on the transalpine routes, which in the future could replace double-traction of four-axle locomotives.