Every year, with the arrival of a new winter timetable, train operators introduce new fleets. But what happens with the 'old' rolling stock? An interesting, recent example is the arrival of new Alstom Coradia Lint units on the Zollernalbbahn lines, just south of Stuttgart in Germany. These made the previously used RegioShuttle units redundant. But, operator SWEG has managed to found new homes for them:
This article was first published on 23.12.2020 and updated on 27.09.2021 (scroll down for the update)
The redundant rolling stock we are talking about here are 24 Stadler RegioShuttle RS1 diesel multiple units. These are now sold to a Swiss second-hand rolling stock trader, Helvetic Rolling Stock GmbH (HEROS).
HEROS will keep two units for leasing, and re-sold the remaining 22 trains immediately to Czech operator České dráhy (ČD).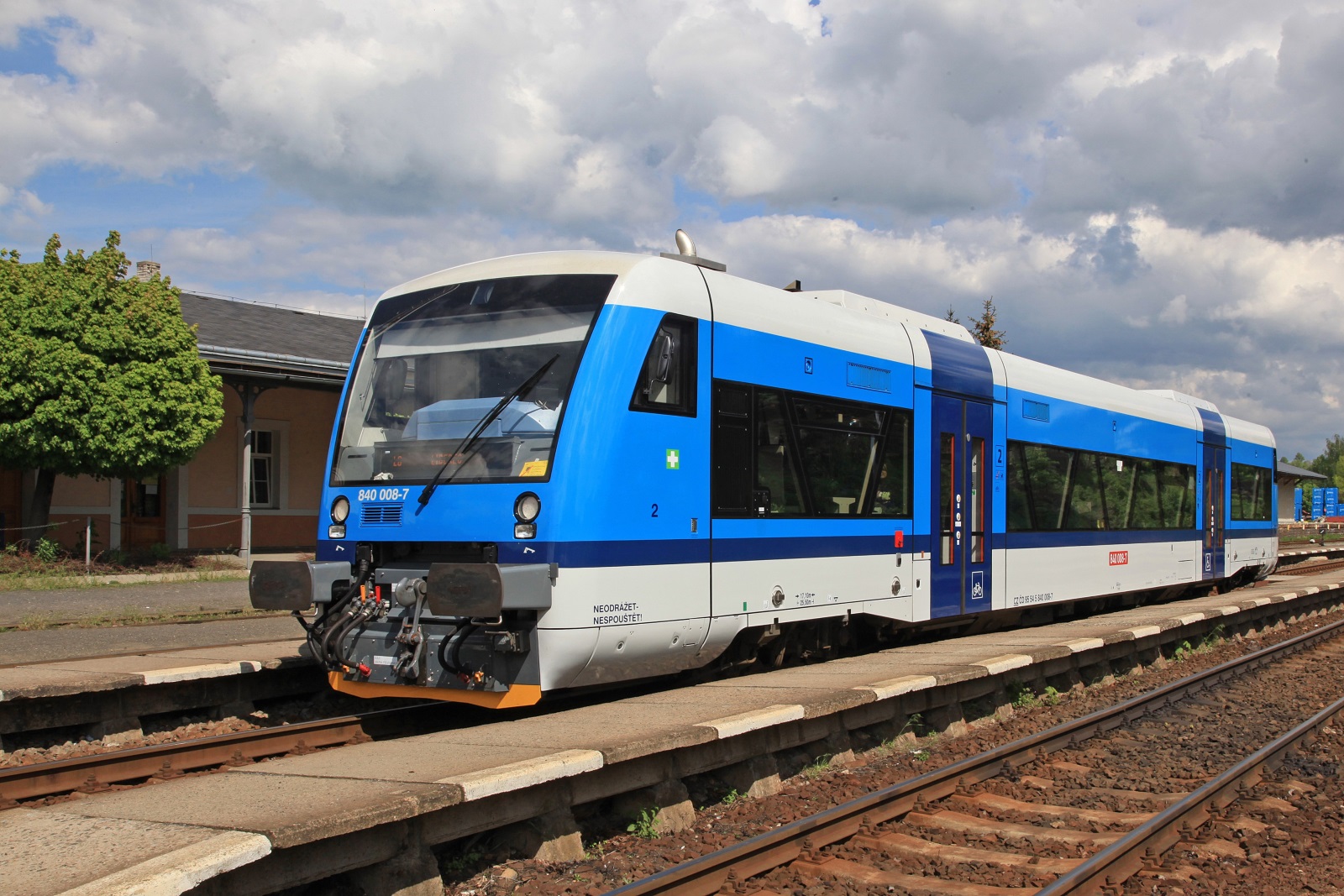 From RegioShuttles to RegioSpiders
RS1 units are not new to ČD. The company has been operating 34 such trains in Liberecký and Vysočina region since 2001. They are designated as Class 840 and 841 'RegioSpider', with class 840 being modified for the cog-wheel rail lines around the town of Liberec.
The current fleet, made in 1997, are powered by Iveco-produced diesel engines. The 'new' second-hands from Germany have a MAN-engine.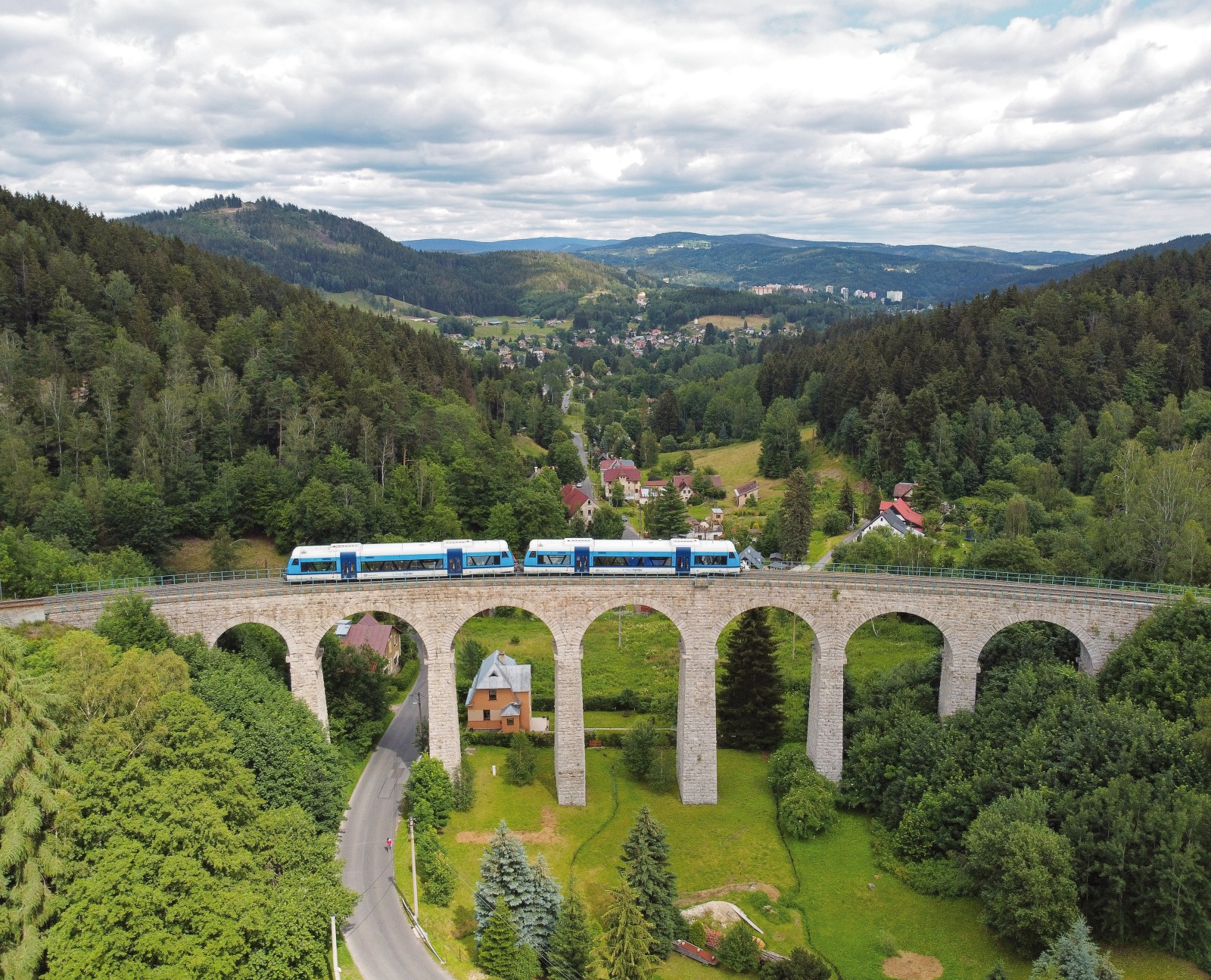 'Bohemization'
Thirteen units have already been moved from Germany to Czechia. They need to get "Bohemized" first, meaning adjustments for operation in Czechia and the installment of air-conditioning. Numerous regions have expressed interest in the diesel trains, including the Liberecký, Pardubický, Plzeňský, or Středočeský region. They should replace railbuses, of Class 810.
By buying these second-hand units, ČD is solving the problem that there are no new, affordable, suitable 'railbus' products on the market at the moment.
The remaining 9 vehicles, completing the overall number of 22, should arrive in Czechia in 2021. The expected start of operation is December 2021.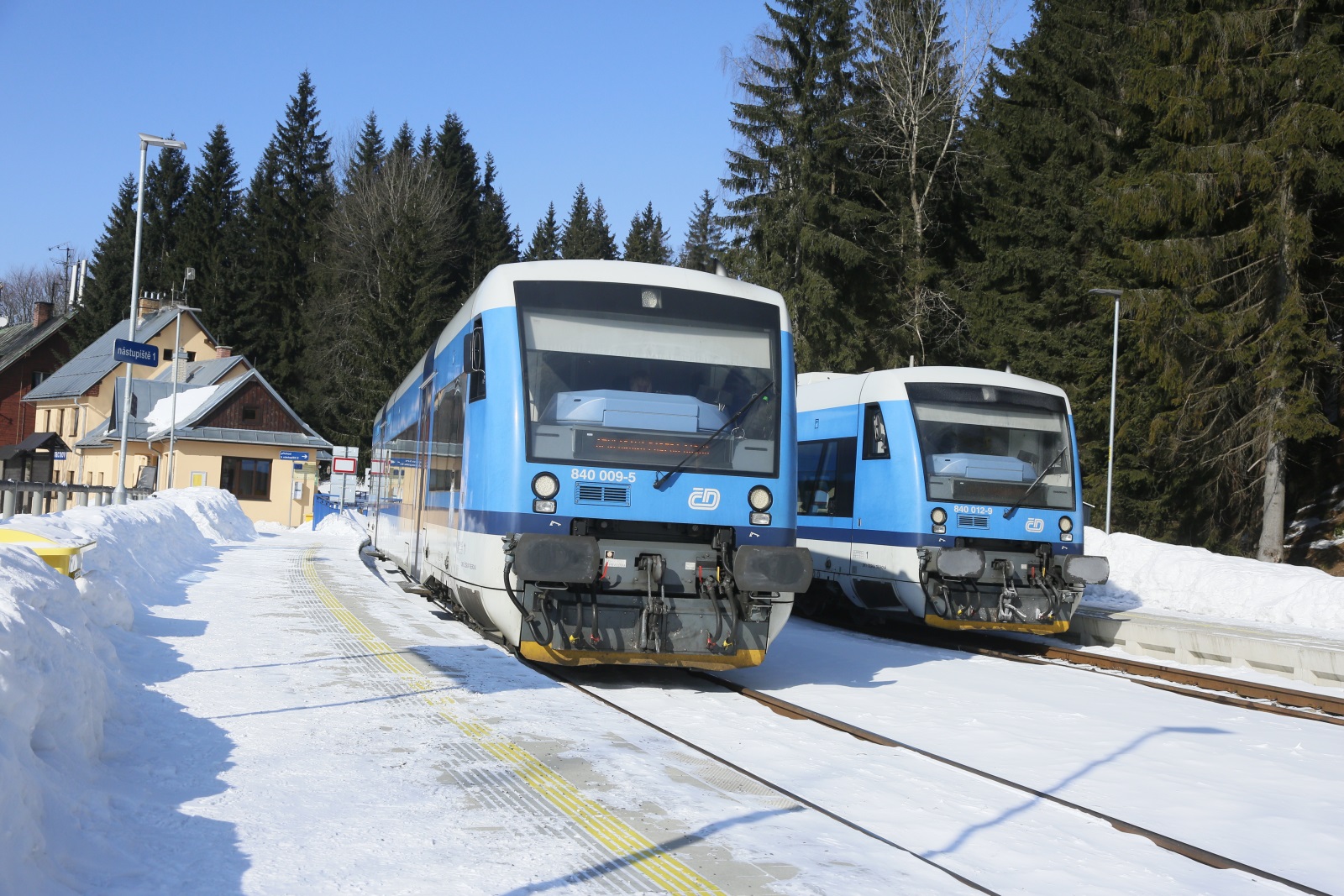 Update 27.09.2021
Soon four RegioSpiders DMUs, with four Regionovas of class 814, will extend the services on the line U11 to Česká Lípa.  As ČD didn't complete the tender for suppliers yet, the intended modernization on these units has yet to take place. This results in the ČD's units getting in service in SWEG/HzL colors for the time being. The Regionovas will gradually be phased out in the future.
In addition to the Ústí nad Labem region getting these RegioSpiders, designated in class 841.2, units should also run on the lines from Kralupy nad Vltavou – Louny and Kralupy nad Vltavo – Velvar. Late 2023, another eleven units are set to get in service  on the lines Česká Třebová – Dzbel, Choceň – Litomyšl, and Svitavy – Žďárec u Skutče in the Pardubice Region.