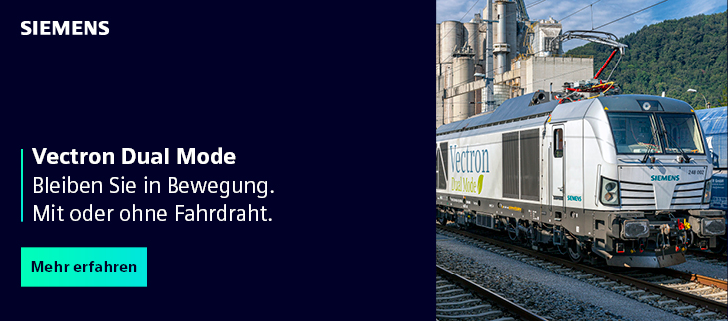 Frachbahn is on the move with an ELL Vectron. Numbered 193 964 193 764, the locomotive is now sporting the official branding of the Austrian operator. Let's take a closer look at it.
Edit @15:48 CET: We initially posted that the number of the locomotive is 193 964 which is incorrect. The correct number of the locomotive is 193 764. The specs profile of the vehicle has also been amended (see below).

Surprise in blue! On 14.03.2021, Frachbahn's Vectron 193 764 was spotted at work, together with ES64 F-090 of MRCE: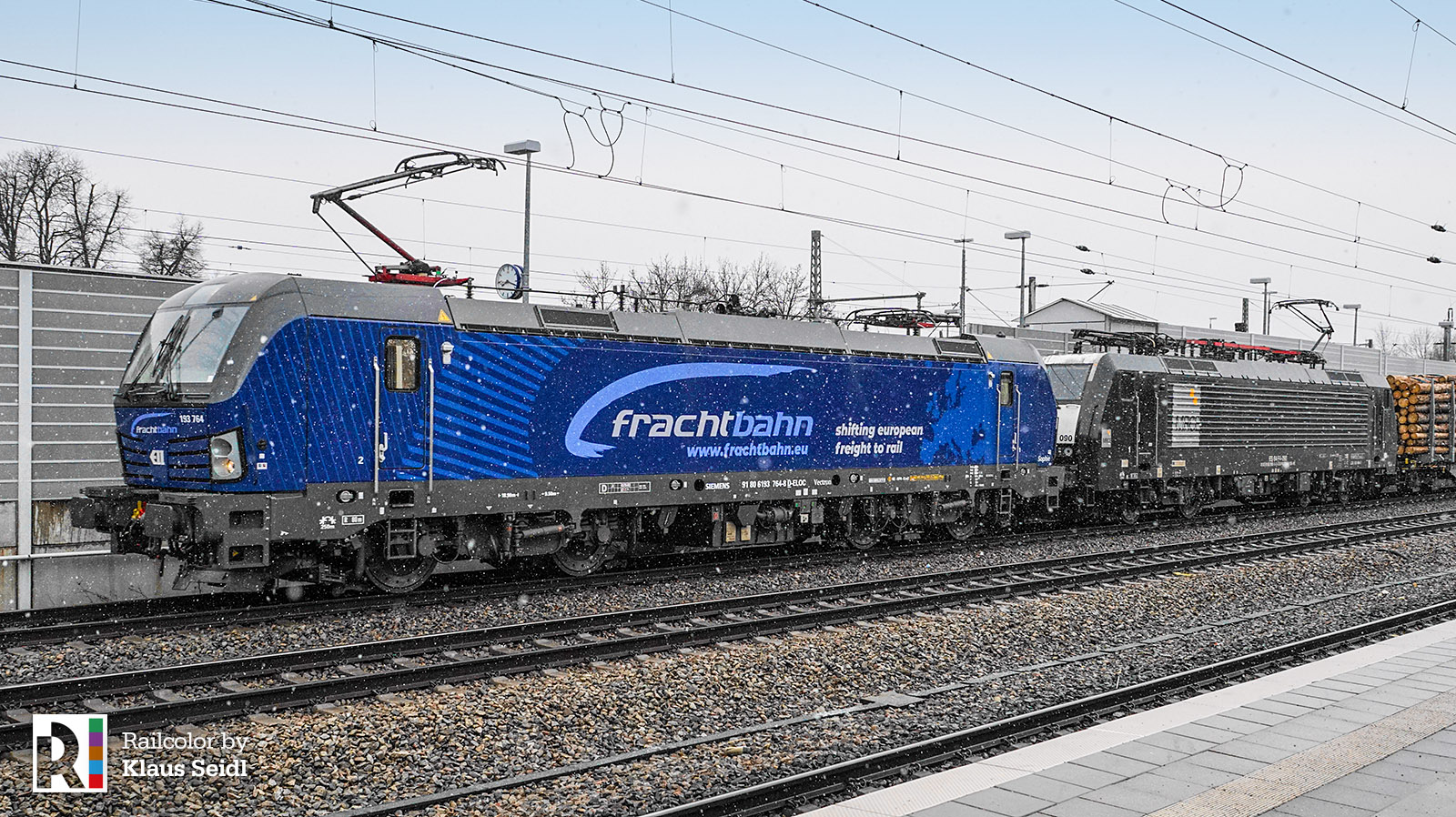 The livery
Frachbahn has decided to give an all-blue theme to the locomotive. The motif features thin and thick linear elements on one side and Europe's map on the other. Frachbahn's logo has been positioned at the center, along with the slogan: "Shifting European freight to rail". As the machine is owned by ELL, its own logo has been positioned on the 'nose' of the Vectron and Frachbahn's is right above it.
About 193 964 193 764

Sub-type: Vectron AC;
Built Year: 2019;
NVR-Number: 91 80 6193 764-8 D-ELOC;
Works number: 22651;
Country package: DE-AT-(CZ-SK)-HU-RO (B14).
About Frachbahn
To find out more about Frachbahn, visit our article below:
[AT / Expert] From Westbahn to Frachtbahn: a first introduction
[Data] European Locomotive Leasing (ELL)
Curious to find more information about the ELL Vectron fleet? Check out our [Data] article below: