The sun is rising for a new TRAXX AC3 electric for Scandinavia, literally. On 06.11.2020 Railpool announced that all-new 187 405 was on its way to Rostock – from where it took a boat trip to Sweden. Currently, the machine is being prepared for its first commercial services. For the first time Railcolor can now show you a good picture.
We thank Marcel Wurmstich for his picture – take a look at his photoblog Pixelwurm.pics if you like.
405 is a sixth locomotive with SE-NO package – in 2017 Bombardier delivered 187 400-404 to Railpool. All these machines feature the Last Mile shunter diesel module

The locomotive also has Flex Panels which immediately make clear who is the first lessee: CargoNet in Norway.
Railcolor Design was responsible for the design.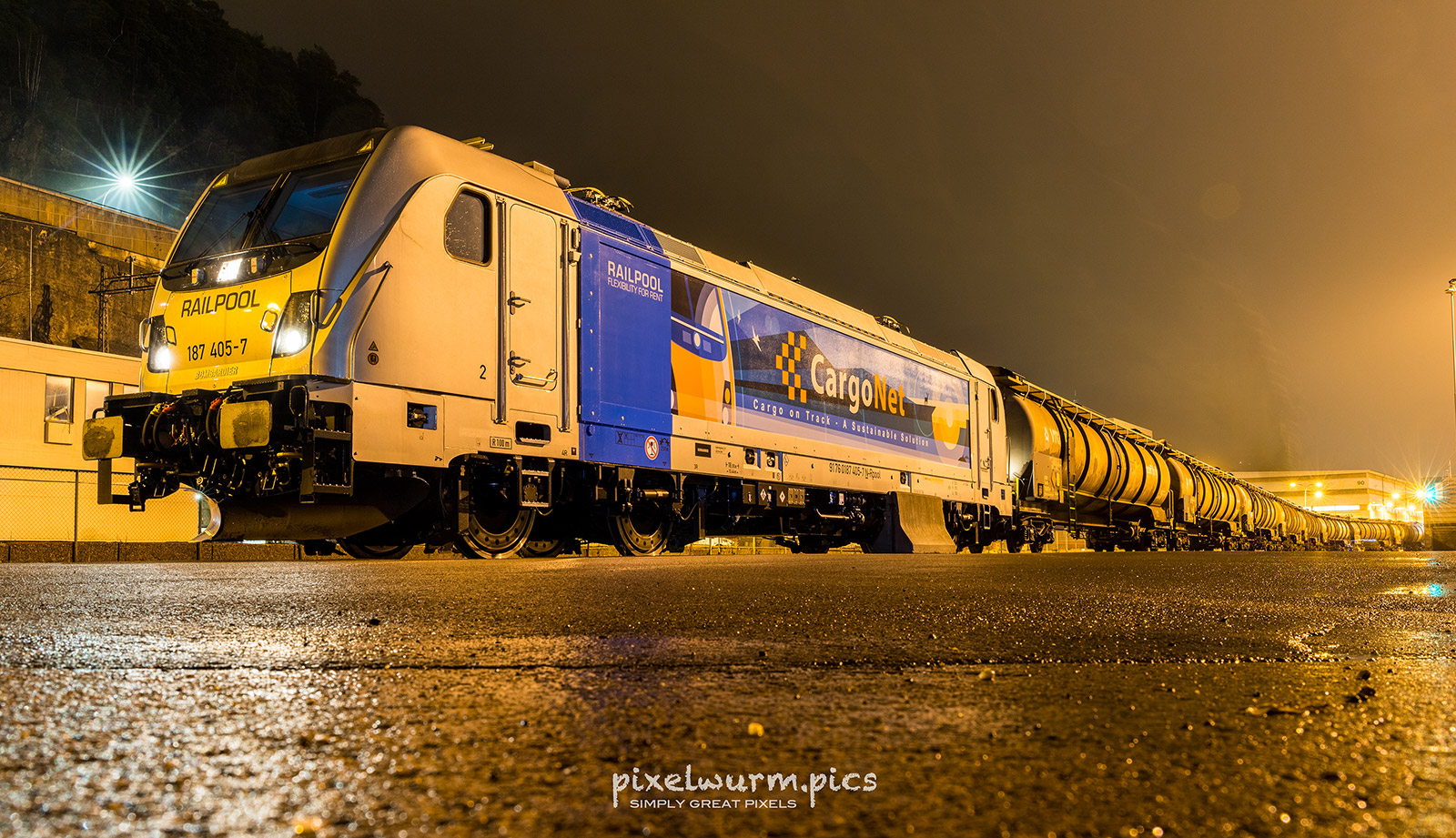 For Experts: an overview of all Railpool locomotives can be found here:
The Railpool AC3s also have their own data page: