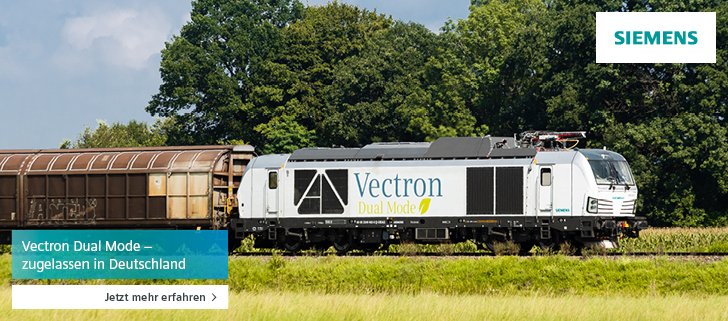 It has been exactly a month since we first saw the Smartrons for Bulmarket Rail Cargo on their way to Bulgaria. Today, one of them debuted the livery design of the private operator. Railcolor News brings you fresh pictures!
Railcolor News thanks Krassen Panev for its photo contribution. Check out his Flickr and YouTube profiles for more railway views from Bulgaria.
There is a new colorful member of the Smartron family and this time it comes from Bulgaria. The second of the Bulmarket-owned Smartrons is no longer 'naked' blue. A minimalistic livery was recently applied to 80 029, and 80 028 will be getting it next.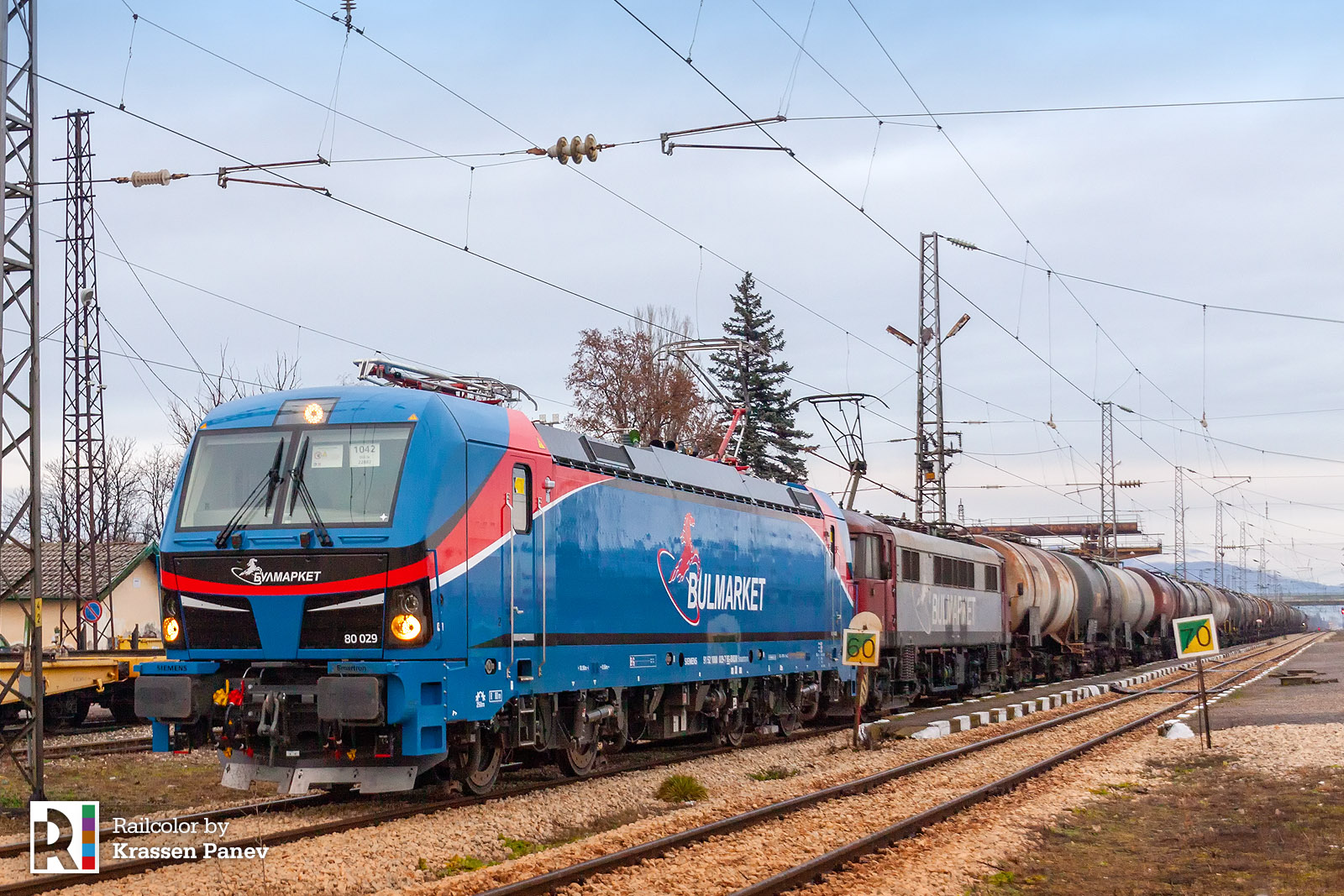 On 12.12.2020, 80 029 was spotted with a heavy fuel train at Iliyantsi station which is located in Bulgaria's capital, Sofia. The Smartron was heading the train, assisted by two British electrics – one behind it, and another one at the tail of the train.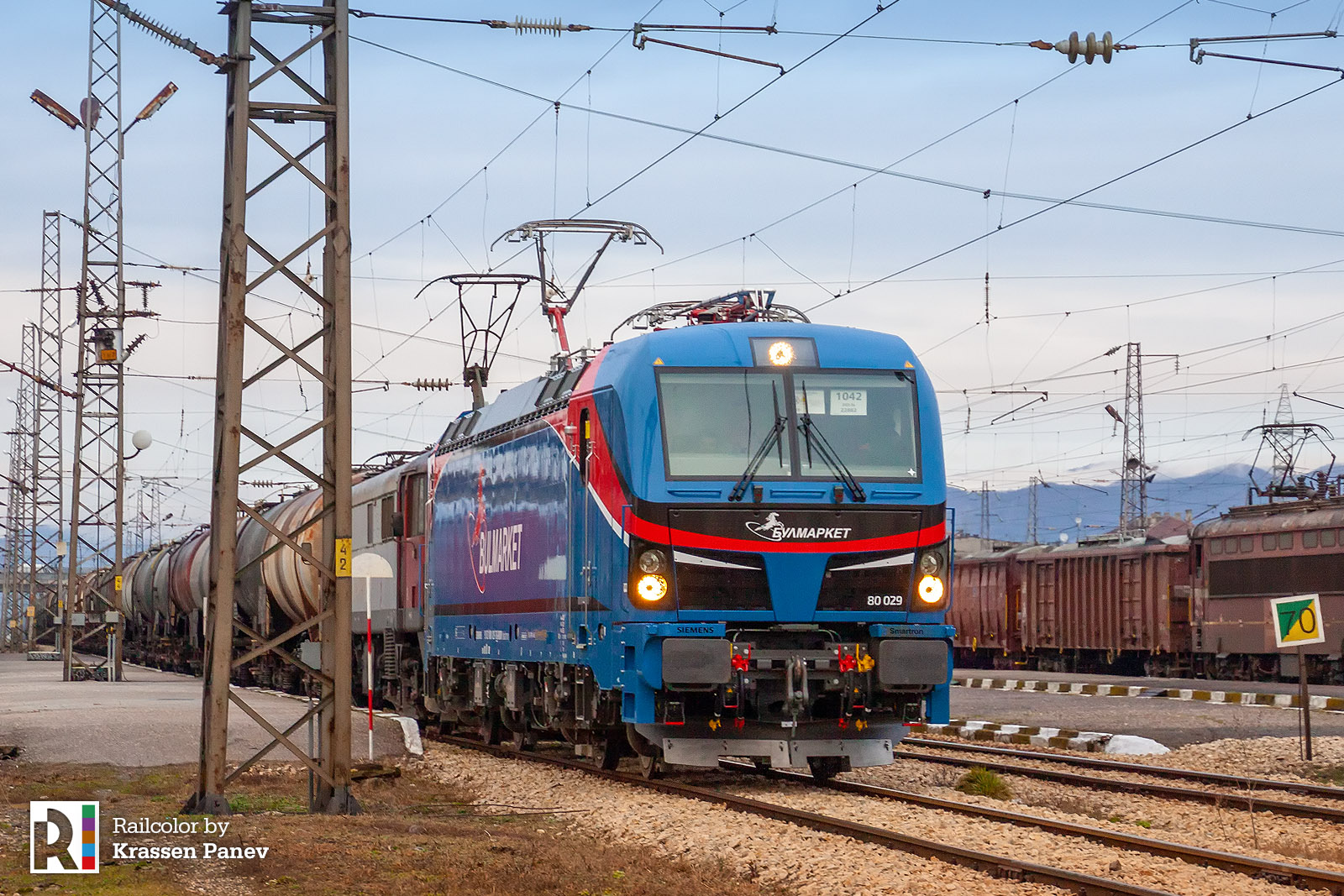 About the "Flyrider" design
"Flyrider" is the name of the livery design which was developed by our own Konstantin Planinski / BackOnTrack Studios. The theme alludes to the feeling of speed – as experienced when galloping a horse which is present in Bulmarket's logo. While Siemens' Capri Blue remains as a base of this design, anthracite gray and carmine red were introduced to connect with the traditional livery that Bulmarket is using on its ex-DSB EA3000s and former British Rail Class 86 and 87 locomotives. Finally, the introduction of white accent stripes intends to bring focus to the center of the locomotive's fronts.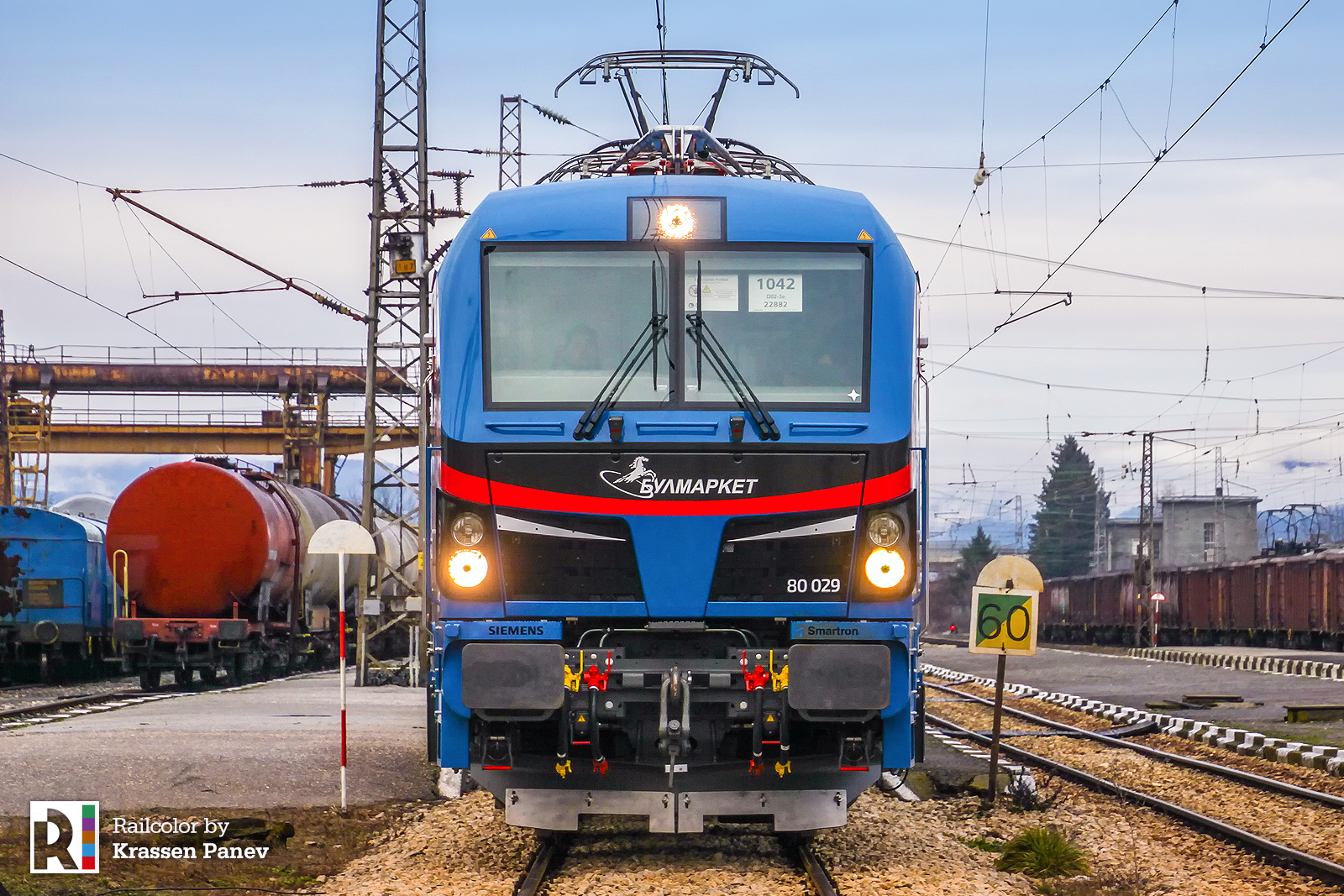 About 80 029
NVR-number: 91 52 10 80 029-7 BG-BMDM;
Year built: 2020;
Works number: 22882;
Vectron number: 1042.
For a complete overview of all Smartrons to date, make sure to check our dedicated Siemens Smartron Data page below: