Almost to the day, one year ago Railcolor News announced the second customer of CZ Loko EffiShunter 1000 locomotive in Slovenia; Luka Koper, the operator of the Adriatic port of the city of Koper. One year later the locomotive is good to go and being dispatched to the customer.
With four EffiShunters successfully delivered to SŽ Tovorni promet, there is one more blue EffiShunter 1000 locomotive heading for Slovenia. Yet, this time, the livery – and the customer – is different. Port of Koper has bought the diesel locomotive for shunting services at the busy port. It is still blue, but in a different shade – and significant sections are colored in grey and white too.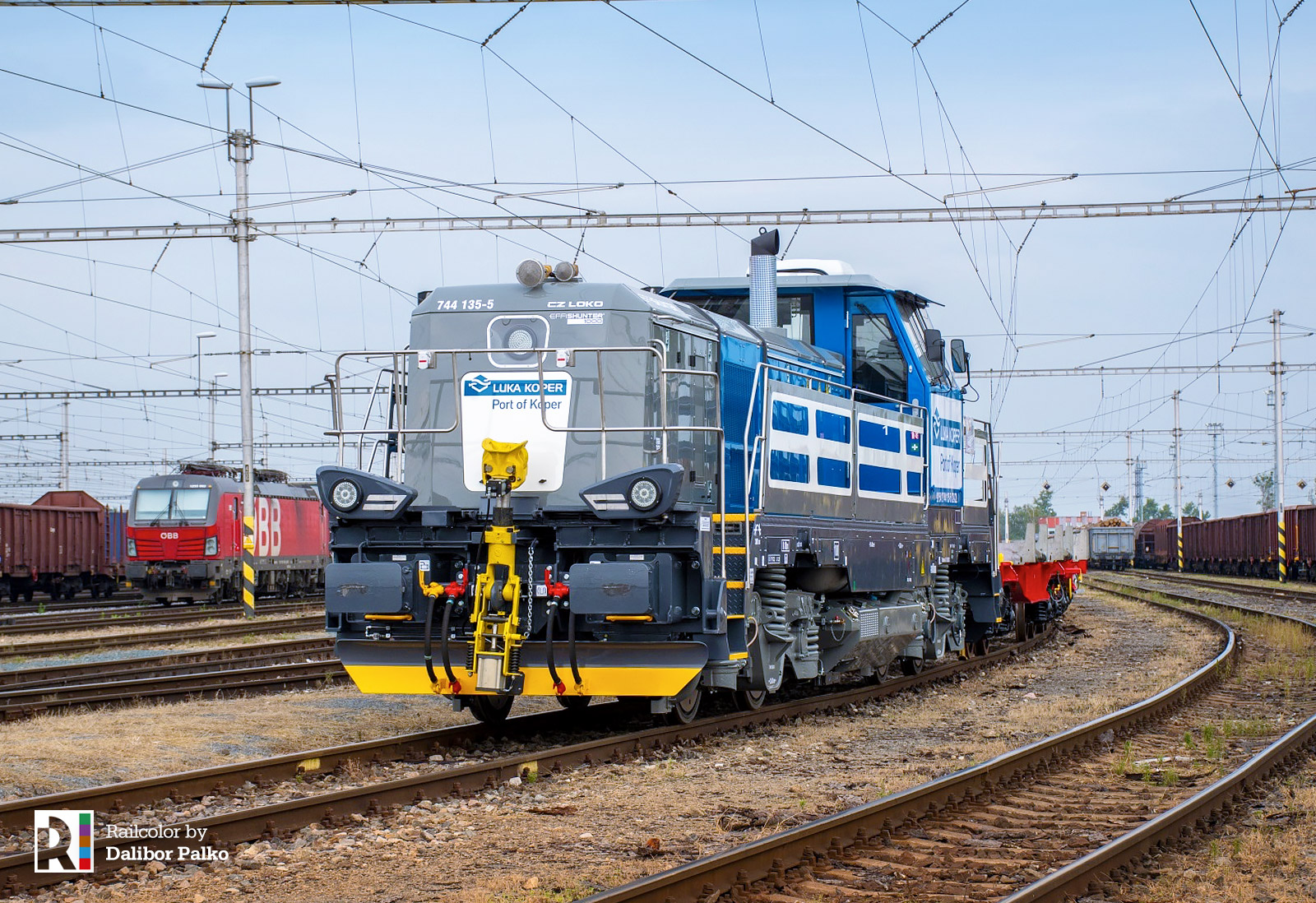 Locomotive 744 135 was transported from the Jihlava assembly plant by a CZ Logistics locomotive (709 401) to Břeclav, where Dalibor Palko captured it. From there, it continued to Austria on the back of a regular ČD Cargo train, with final destination Koper, Slovenia.