Two Trenitalia 'Pop' EMUs in the Marche Region  just turned pink in honor of one of the biggest cycling events in the world: the "Giro d'Italia". The two trains entered regular service on 16.09.2020 from Ancona.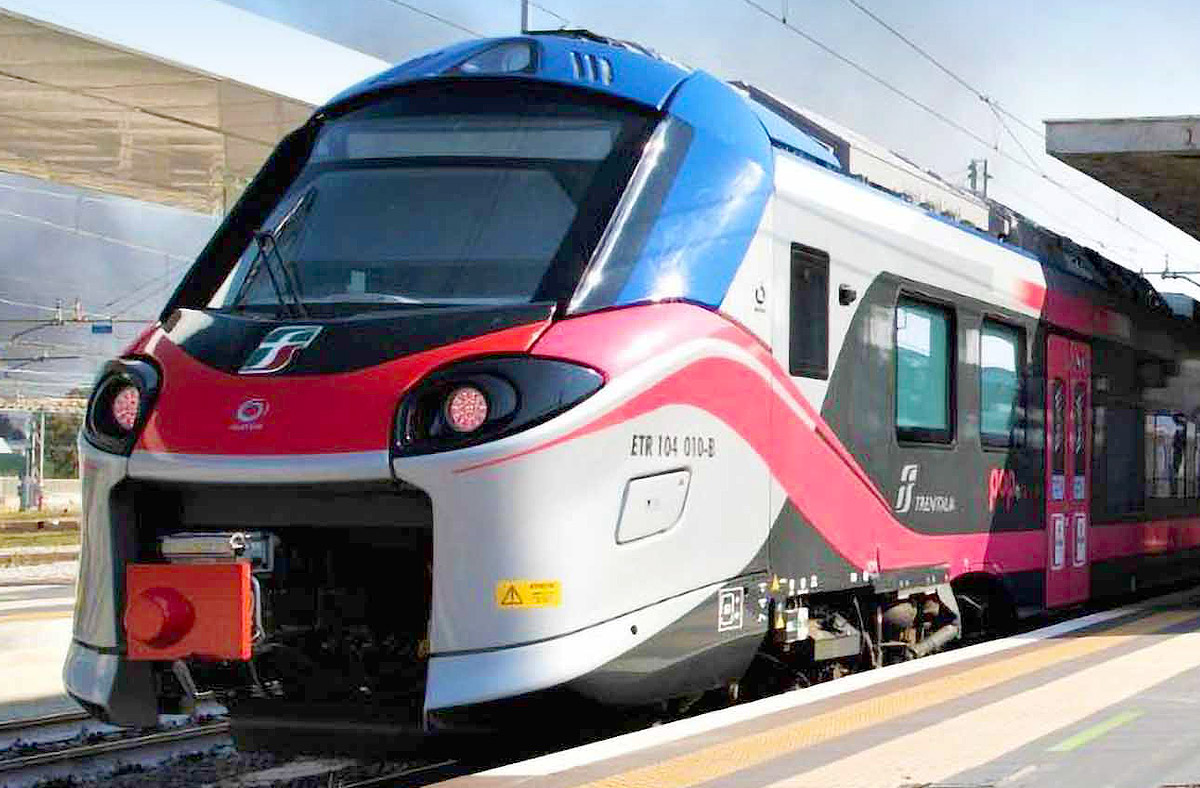 The Alstom Coradia Stream EMUs, serie ETR 104, got their yellow replaced by pink, which is the typical color of the "Giro", as many people call it. The leader of the competition wears the pink jersey. The restyling of the trains, unit ETR 104 010 and 011, is an initiative of Trenitalia, as the FS Group is the official 'Green Carrier' this year.
Delayed due to Covid-19
The Giro was supposed to start in May, but due to Covid-19 it will now take place in October. This particular livery will last until the last stage of the cycling race to Milan, scheduled to take place on 25.10.2020.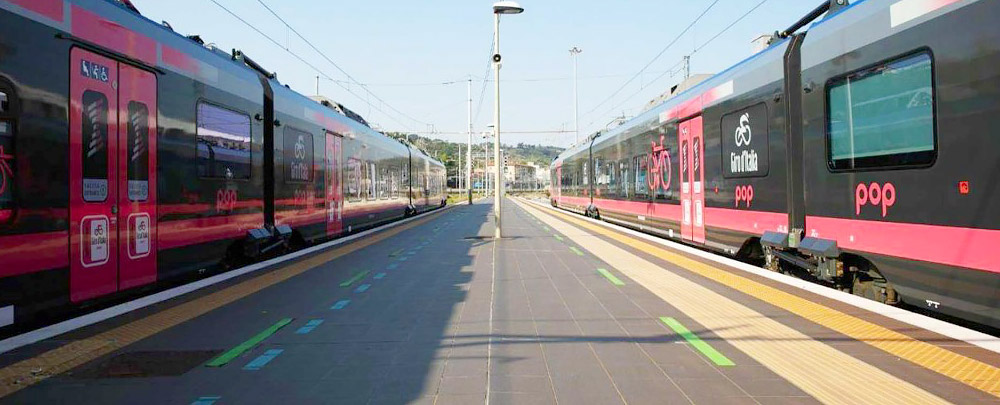 Two redesign of the 'Pops' is only the first pedal stroke of a race that will see Trenitalia, Giro d'Italia and Marche Region side by side as it goes through the "boot". On 14.10.2020, during the eleventh stage from Porto Sant'Elpidio to Rimini, the cup of that day will travel on board of one of the two pink trains.