It has been a year since Railcolor reported the planned purchase of four CZ Loko EffiShunter 1600 locomotives by the Ukrainian branch of the Arcelor Mittal steel mill. Now, the first locomotive made its appearance.
We would like to thank Dalibor Palko for his picture of the locomotive captured in the VUZ Velim testing center.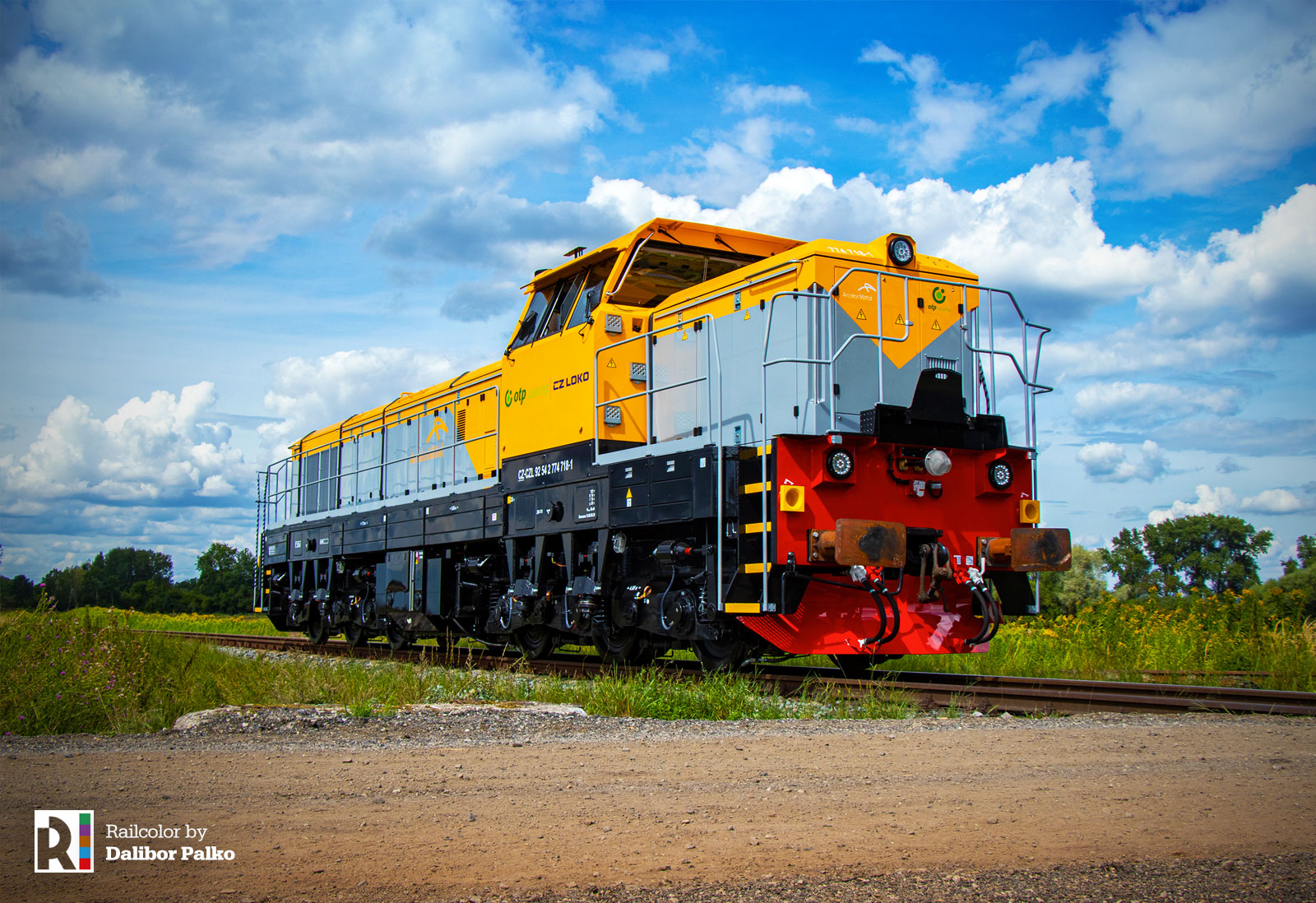 The EffiShunter 1600, a center-cab shunting and mainline locomotive, has been produced for various customers in Central and Eastern Europe. The latest locomotive outshopped is 774 718, the first of four machines on order.
1,520 mm
After Finnish Fenniarail, Ukrainian Arcelor Mittal steel mill in Kryvyi Rih will become the second customer for the broad gauge (this time 1,520 mm unlike 1,524 mm in Finland) version of this locomotive type. The locomotive will be equipped with a weaker engine too. The Caterpillar 3508C output is 1,000 kW and the increased weight has reached 123 tons.
The bright orange/grey livery of 774 718 and the black/red frame are not the only unique features of this locomotive. Unlike any other locomotives of this type delivered so far, there is a different set of bogies implemented on the Ukrainian locomotives.
On 24.08.2020, the locomotive started its tests at the VUZ Velim testing center, while the remaining three locomotives are in the production process along with one additional locomotive for Fenniarail.