So far, on Railcolor News, CAF's Oaris has been known for its future deployment in Norway, where a fleet of 8 such EMUs will be used by Flytoget for its airport services in Oslo. But the actual prototype of this high-speed train resides in Spain. And it has been lately seen out during ETCS tests.
Railcolor News thanks @Via_muerta (Instagram) for their photo-submission to the magazine.
Far from new, as it was manufactured way back in 2010, the Oaris prototype that is owned by Spain's state passenger operator Renfe was recently seen on tests in Spain. On 27.05.2020 the HST was spotted driving through the city of Palencia: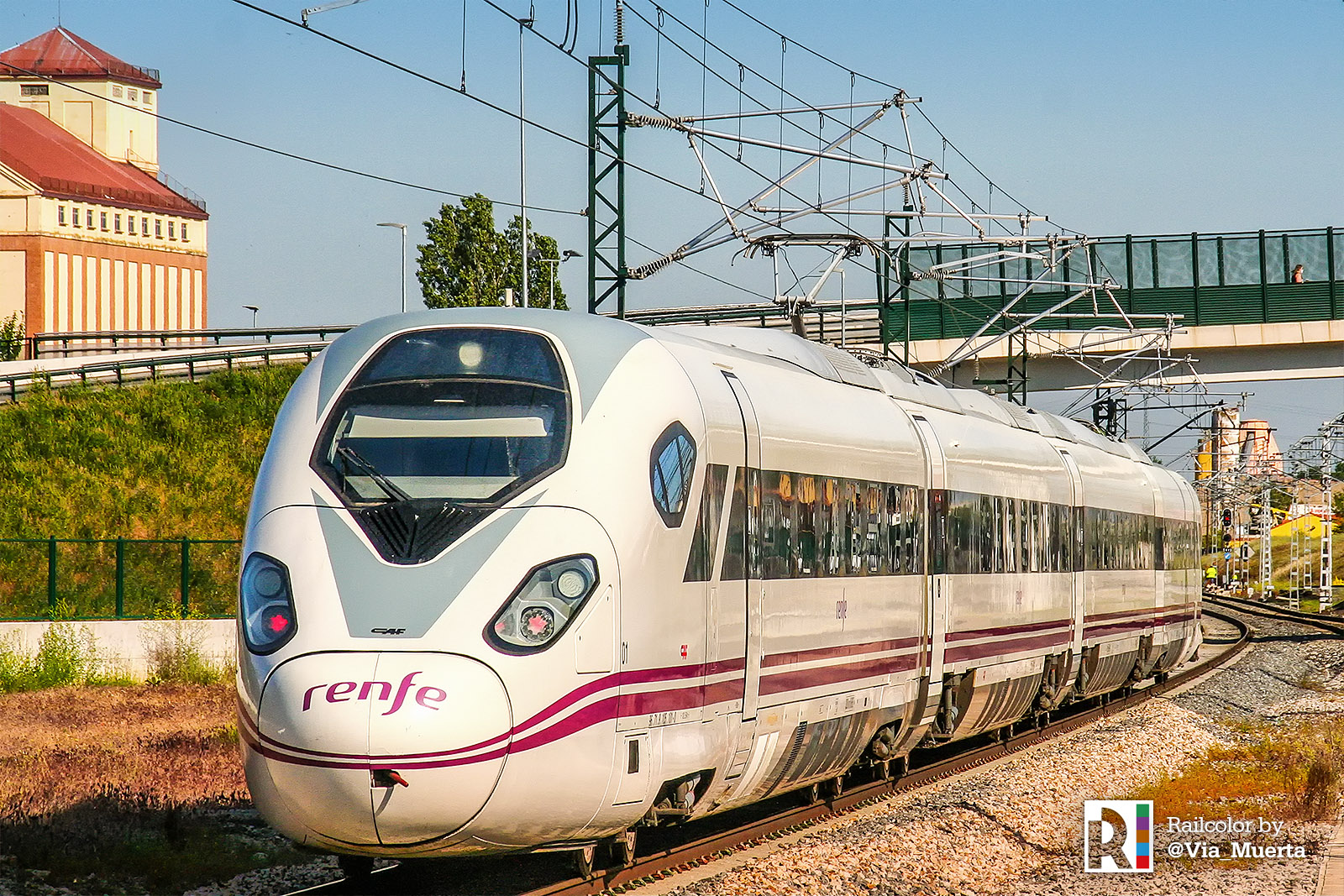 The exact route of the test train was set between Madrid's Chamartin station and the city of León. The trials carried out are related to the HST line's certification for ETCS Level 2 (ETCS Level 1 is being used at the moment). It is unclear whether actual deployment would follow after a decade of tests of the prototype.
Oaris – technical specifications
Top speed: 350 km/h;
Consist: variable – 4, 6 or 8 cars;
Length: 103.3 m (8-car version);
Capacity: up to 500 passengers;
Power output: 10560 kW;
Power system: 1.5 or 3 kV DC / 25 kV AC;
Gauge: 1,435 mm / 1,668 mm (variable gauge is optional).
About the prototype unit 105 001
This specific trainset has been equipped with non-variable 1435-mm bogies and can run only under 25 kV electrification, meaning that it can be only deployed on Adif's high-speed network. It is also curious how Renfe acquired the train. It was delivered to the operator as a substitute for the last of 45 Series 120/121 – a CAF design commercially known as 'Cepia'.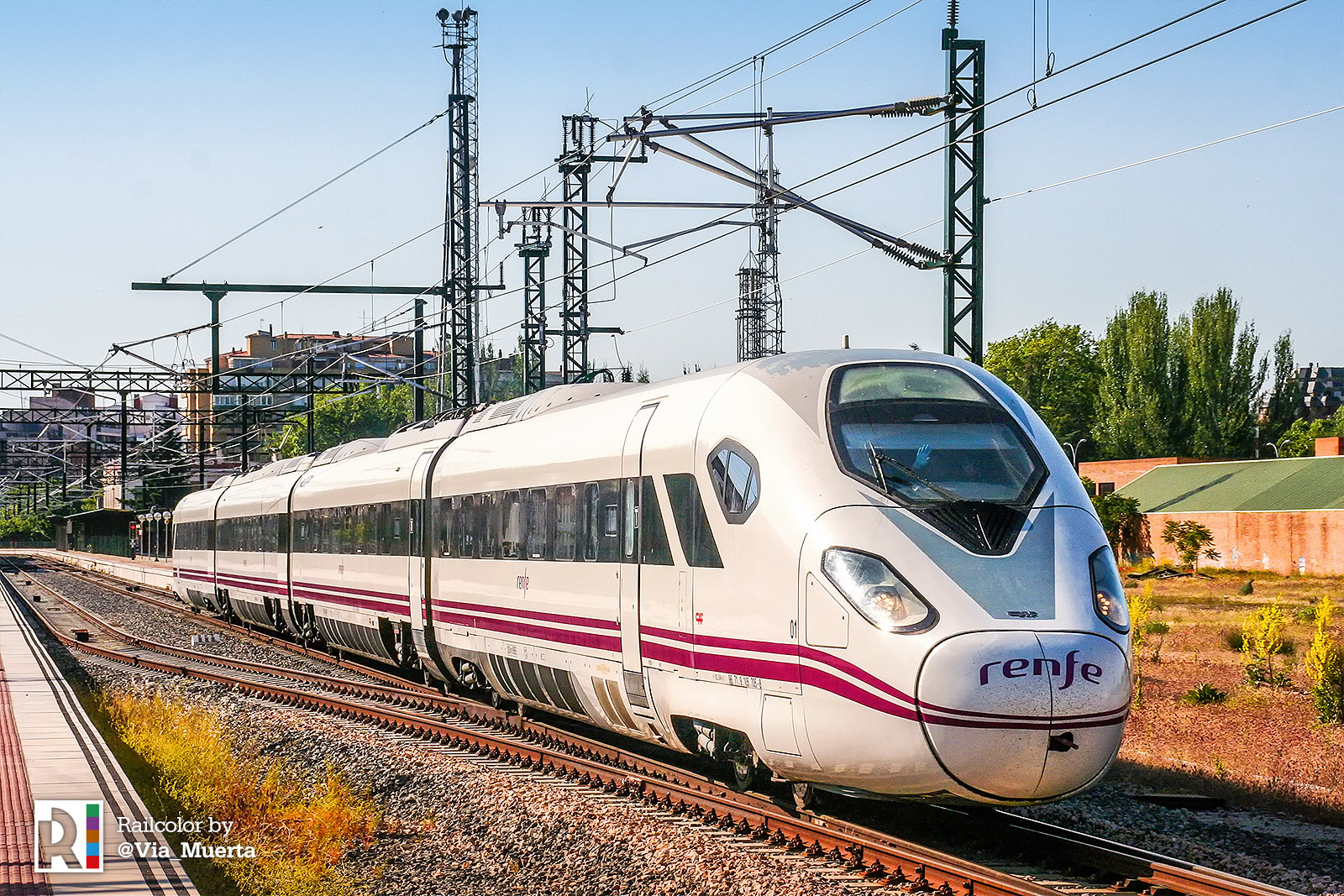 Last but not least, the prototype unit has been assembled in the four-car version with a total power output of 5,280 kW. Design-wise, it is wearing Renfe's corporate livery.