More than two years ago, Arriva Nederland announced ordering 18 two-car WINK trainsets from Stadler. Now we see the project becoming a reality, with unit 601 already ongoing tests in Germany.
This article was originally published on 21.02.2020 – and updated on 22.02.2020 (new picture added). We thank Artemis Klonos and Fred van den Ham for sharing their nice pictures with us. Visit Artemis' Flickr, Railpictures and Trainspo profiles for more beautiful railway photography.
Upadte 22.02.2020
We are adding one more picture of the test train, as seen through the lens of Fred van den Ham near Wunstorf (DE):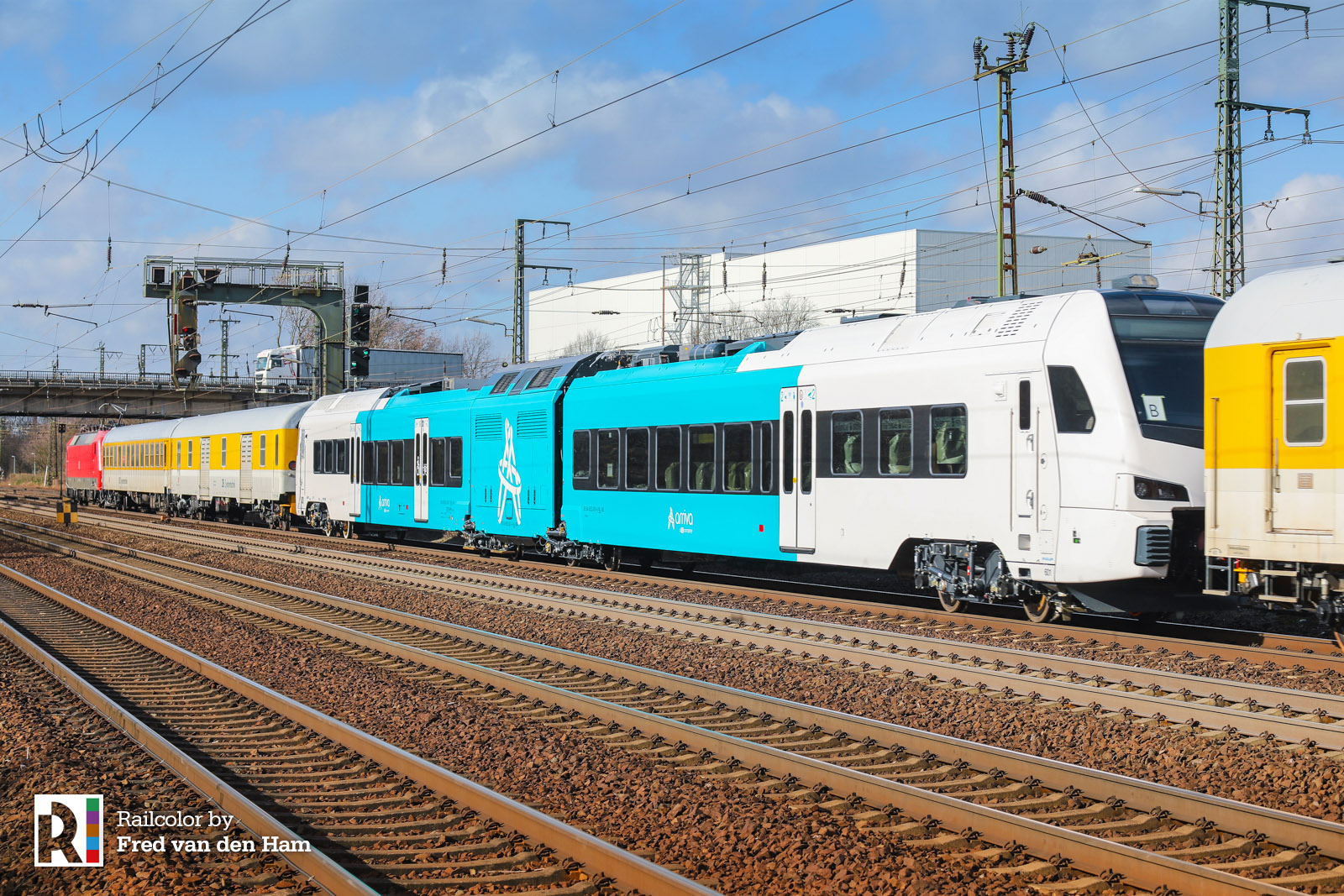 Our original article from 21.02.2020:
On 17.02.2020, Arriva's WINK (10)601 was seen at Hannover-Lohnde, forming part of a DB Systemtechnik test-train originating from Hannover: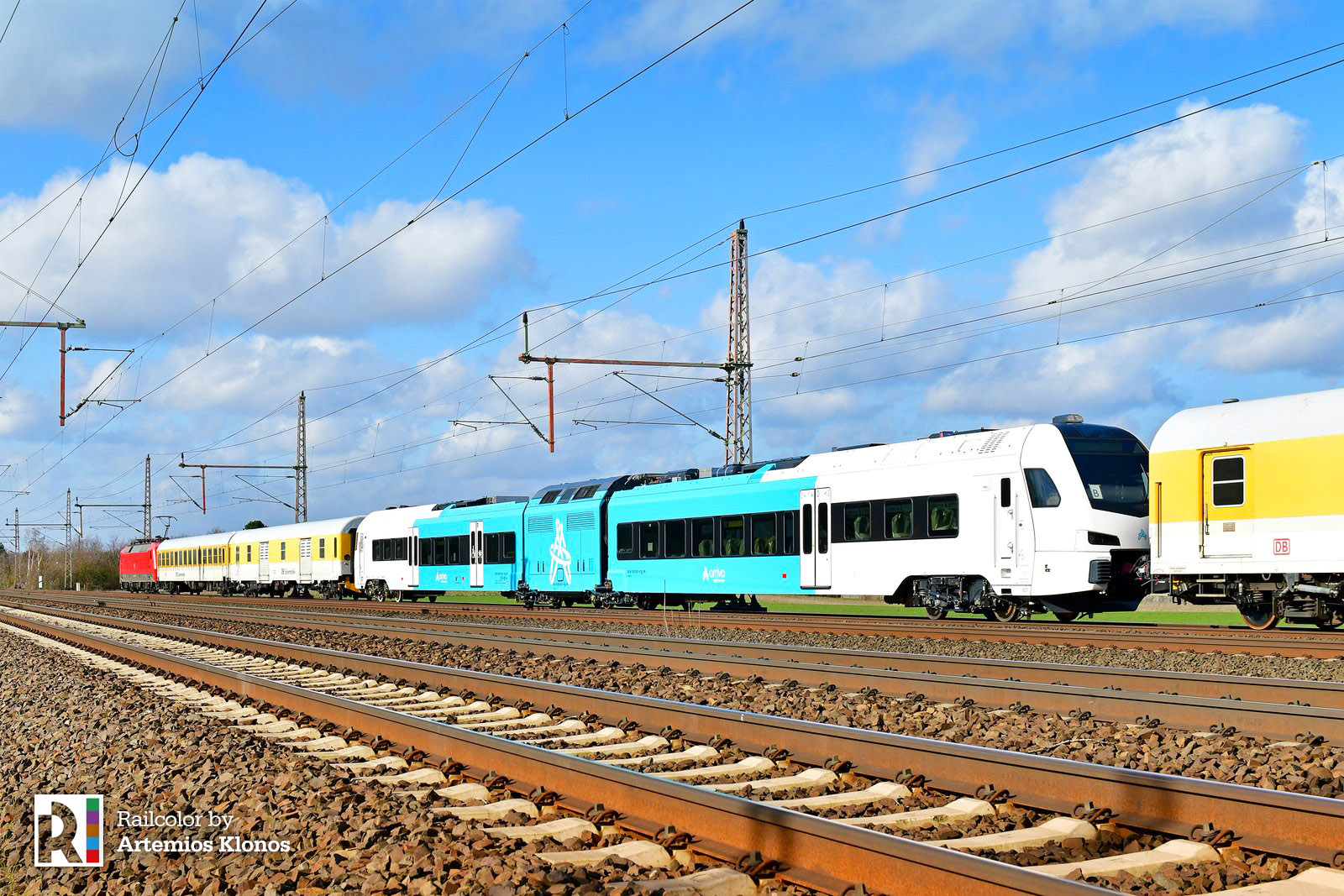 Artemis also sent us the numbering of the entire trainset which is, as follows:
95 84 5051 601-7 NL AN;
95 84 5050 601-8 NL AN;
95 84 5052 601-6 NL AN.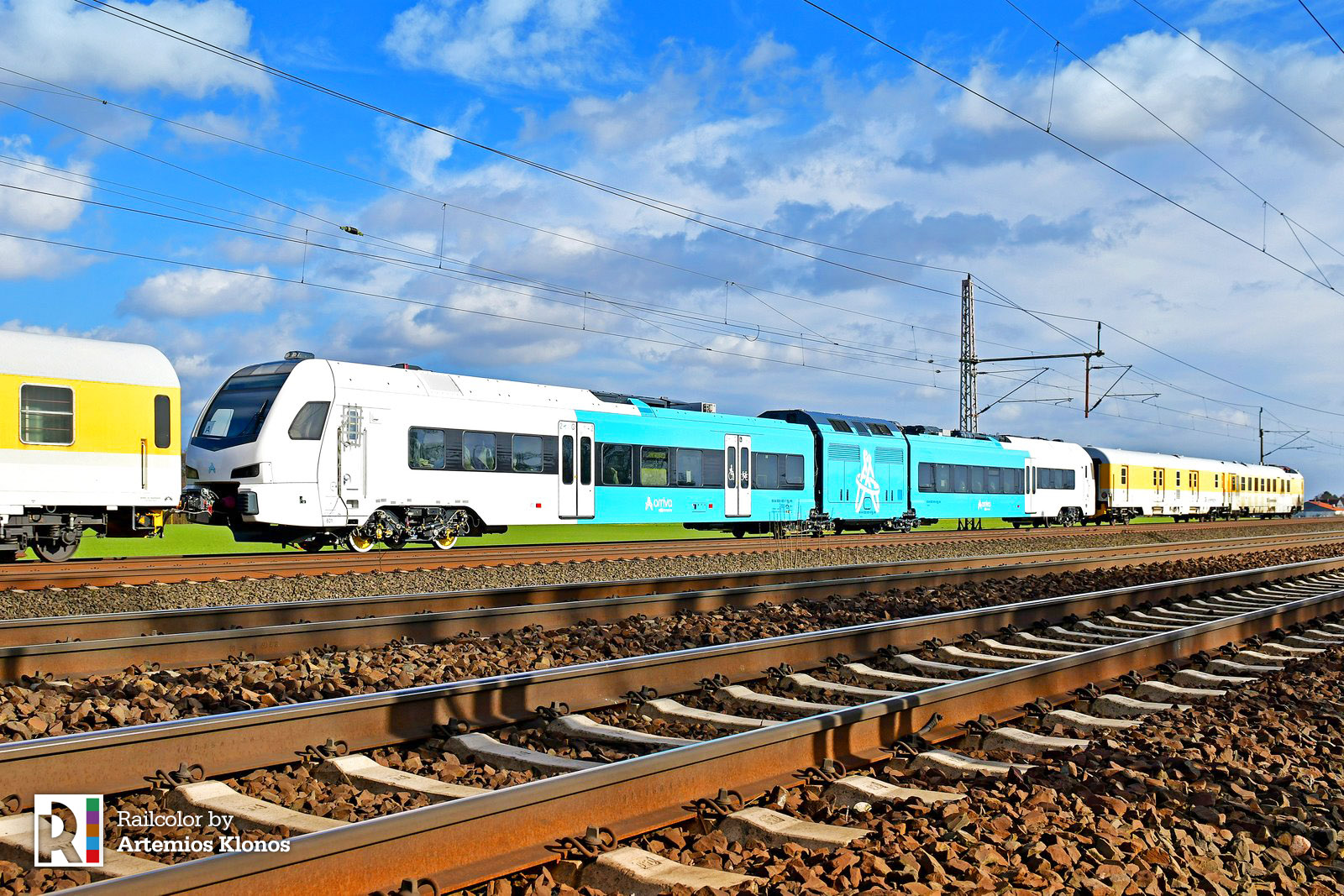 The special test train was lead by DB's modern classic – 120 125: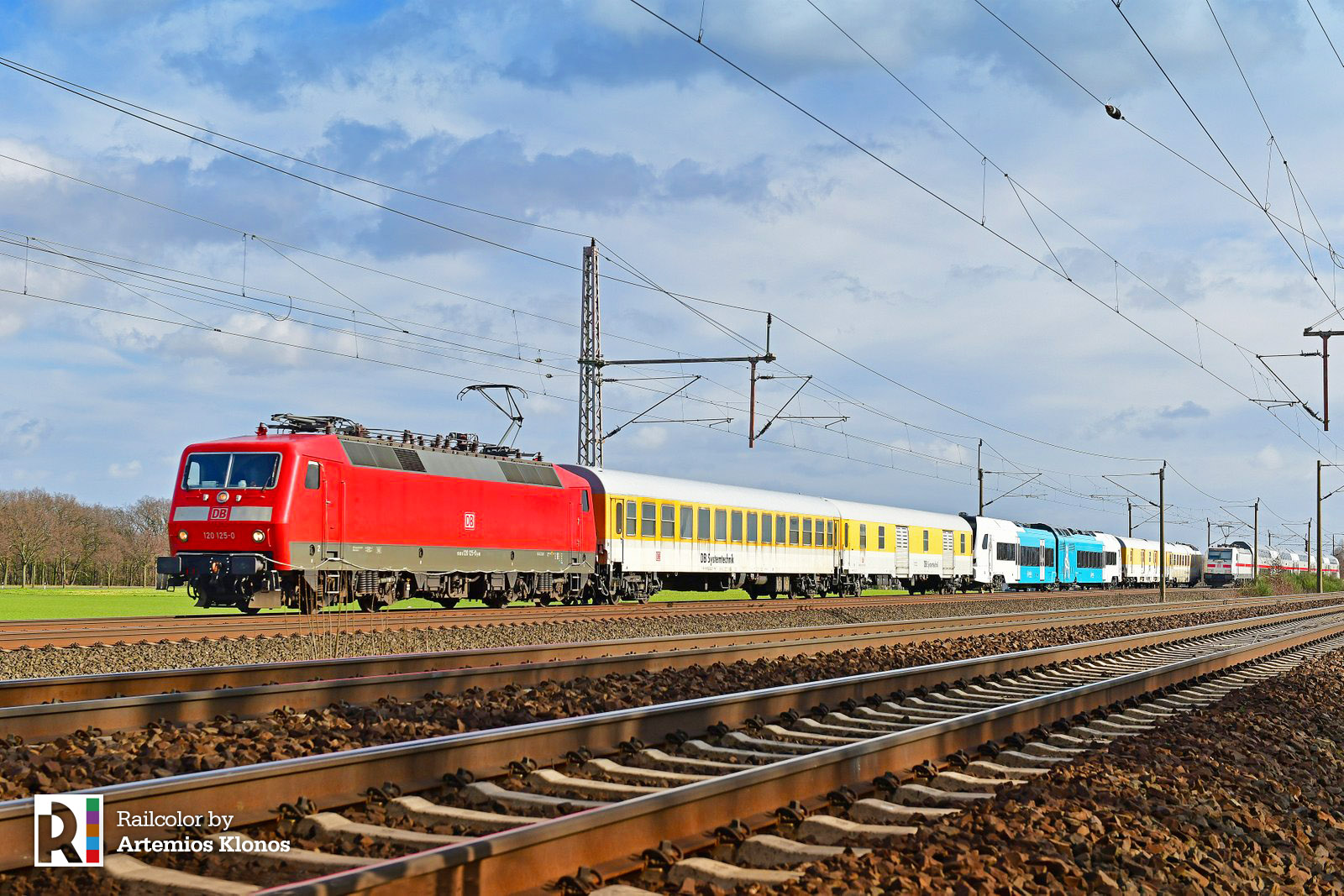 And since we'll be hopefully seeing more of the WINK project from now on, we thought it would be good to remind you what it's commercial name stands for: "Wandelbarer Innovativer Nahverkehrs-Kurzzug" – meaning convertible, innovative short train for local transport in English.
To learn more about the project, check out our article from 2017:
[NL] Stadler launches new WINK product line – Arriva becomes the first client