Scheduled to enter service in 2016, delays in the authorization process, and finally delivered in 2020. This is a story of the six new NIM Express trains made by Skoda Transportation in a nutshell. These units have recently been spotted in Bavaria, ready to start trial operation.
Bayerische Eisenbahngesellschaft (BEG) placed an order with (the tender-winning) Skoda Transportation seven years ago. Six 6-car push-pull trains, each with a 109E3 electric locomotive, were expected to enter service in December 2016. With an operational speed of 190 km/h and a capacity of 676 seats, the main purpose of the new trains is to increase the capacity of DB's NIM Express trains via high-speed lines connecting Nurnberg – Ingolstadt – Munich (NIM) line by 40 percent.
Even though Skoda stated it expected that its trains were to enter service in June 2019, this did not happen. The submitted documentation to the approval authority had to be reworked and the reprocessed documentation was submitted in November 2019. In December the German railway authority EBA (Eisenbahn-Bundesamt) declared that the authorization process had "advanced significantly."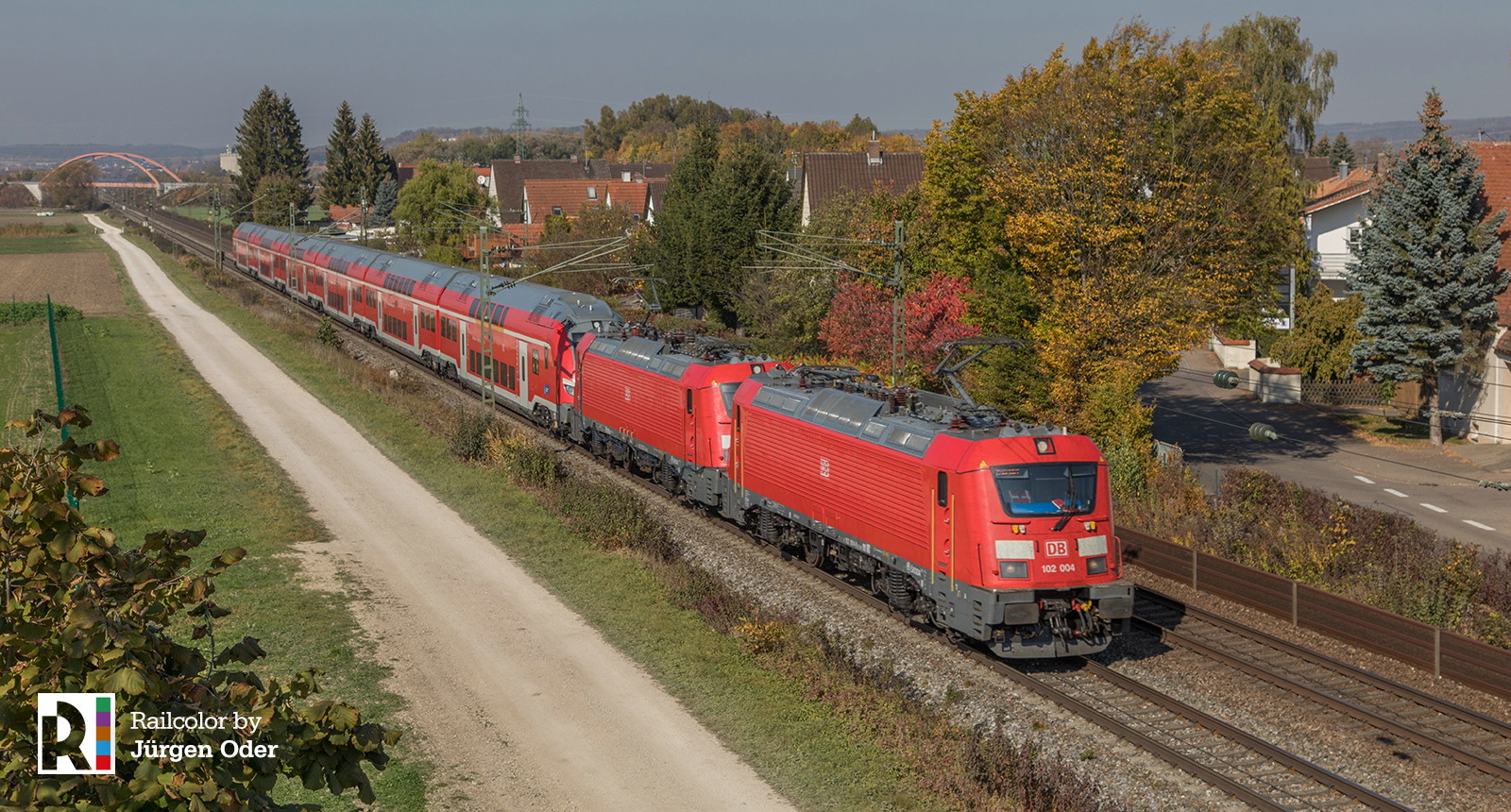 So why update now? Because things seem to be moving forward. Statements by both the Czech and German parties indicate that the waiting can soon be over. Zdopravy.cz and Denik.cz, for example, are writing about the current developments and that soon a test-operation with the trains may start.
Škoda expects the start of the acceptance procedure soon, which will last several months and includes, among other things, the trial operation of the trains. The Bayerische Eisenbahngesellschaft hopes that 'the first Skoda trains will be used between Augsburg and Nuremberg at the beginning of 2020, and then the Munich-Nuremberg Express will take over in 2020'. It is not clear yet if the EBA-process has been completed successfully.
We will keep you updated on the actual progress, as many of the announced news of the NIM Express new trains have been repeatedly postponed.