For the third time, Stadler Rail sells passenger trains to Azerbaijan. The Swiss manufacturer will be delivering FLIRT trainsets in various configurations to Azerbaijan Railways (ADY).
ADY will be receiving a total of 10 FLIRT EMUs and DMUs from Stadler, following a contract signing which was announced today. The order also includes spare parts supply as well as workshop equipment. The total value of the contract is EUR 115 million.
The trainsets will be delivered starting from 2022 in three different configurations:
3x EMUs in 'regional configuration' for urban traffic;
3x EMUs in 'interregional configuration';
4x DMUs in 'interregional configuration'.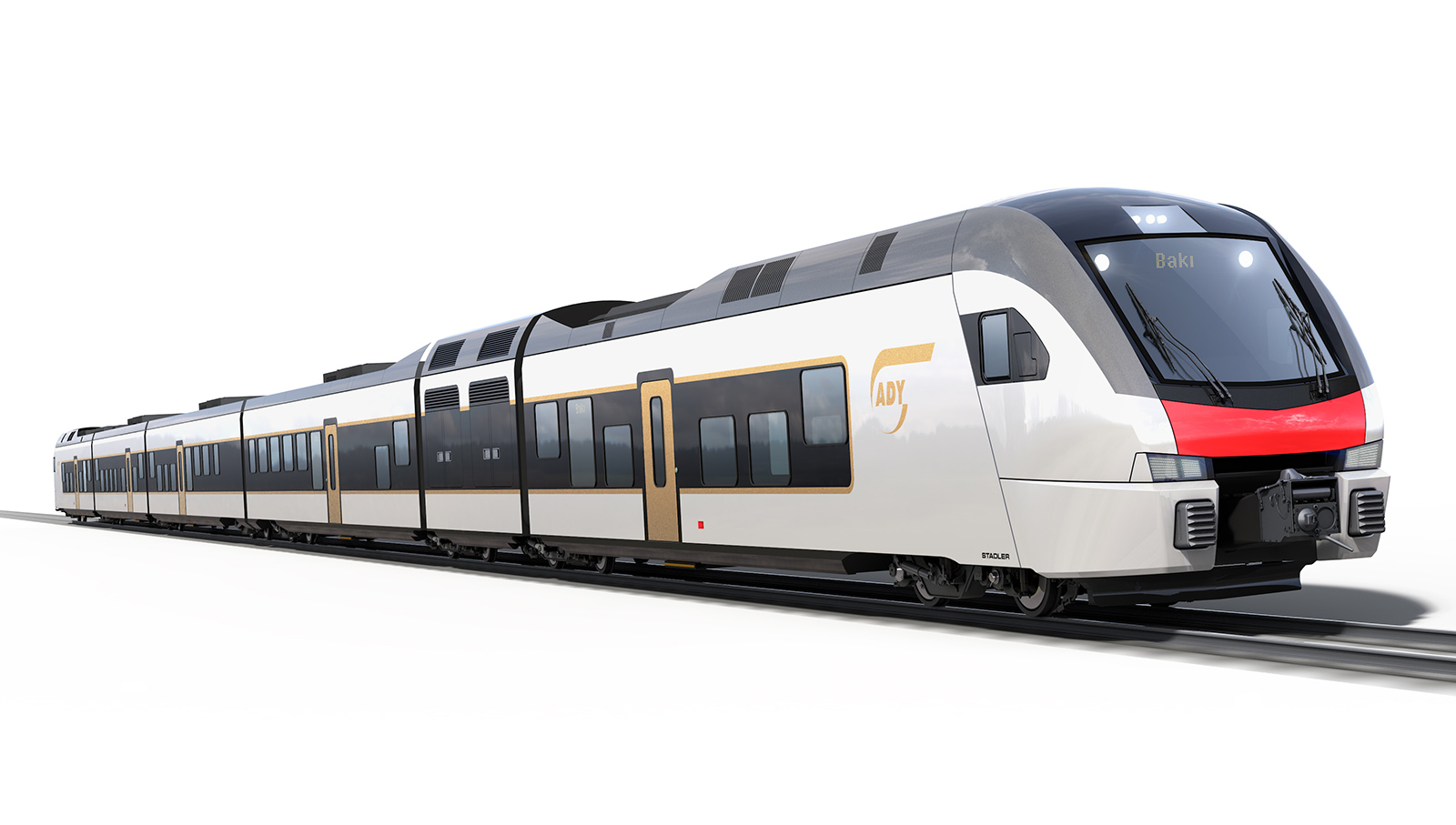 Technical specifications
Gauge: 1,520 mm;
Width: 3.48 m (GOST);
Height: 4.60 m (GOST);
Length: 92.96 m (regional + interregional EMUs) / 106.76 (regional EMUs);
Capacity: 236 passengers (interregional EMUs) / 255 passengers (regional EMUs) / 271 passengers (regional DMUs);
"We are very pleased that ADY has added the FLIRT to its fleet after several orders for different vehicles from Stadler. ADY will have a state-of-the-art vehicle thanks to the five-car trains from the FLIRT family. ADY will receive the first diesel-electric FLIRT which meets all GOST requirements" – Head of Sales Ansgar Brockmeyer
Curious fact: Many of Azerbaijan's main lines are currently being converted from 3kV DC to 25kV AC. Because of this, the FLIRT DMUs will be built first, so the operator can maintain its services during the reconstruction period.
Stadler Rail in Azerbaijan
In its press release, Stadler reminds us that ADY has previously ordered its rolling stock several times in the past. In 2015 and 2018, ADY ordered double-decker KISS trains, already in service. And in 2014, ADY ordered 30 sleeping cars for the Kars–Achalkalaki–Tbilisi–Baku route between Turkey and Azerbaijan, the first of which has been already delivered.