Last time we checked, there was a 'special' 6-car version on tests. Now, the 'short' version of the ICE 4 for Deutsche Bahn has reached its full length. 
While Deutsche Bahn is accepting new long trains again, we bring you images of two 7-car ICE 4s during tests. A total of 37 such trainsets have been ordered by DB. Entry into service is scheduled for the end of 2020.
A double set, consisting of units 9203 and 9204, was captured on trials at the Mannheim-Stuttgart high-speed line (SFS) by Robin Asiédu: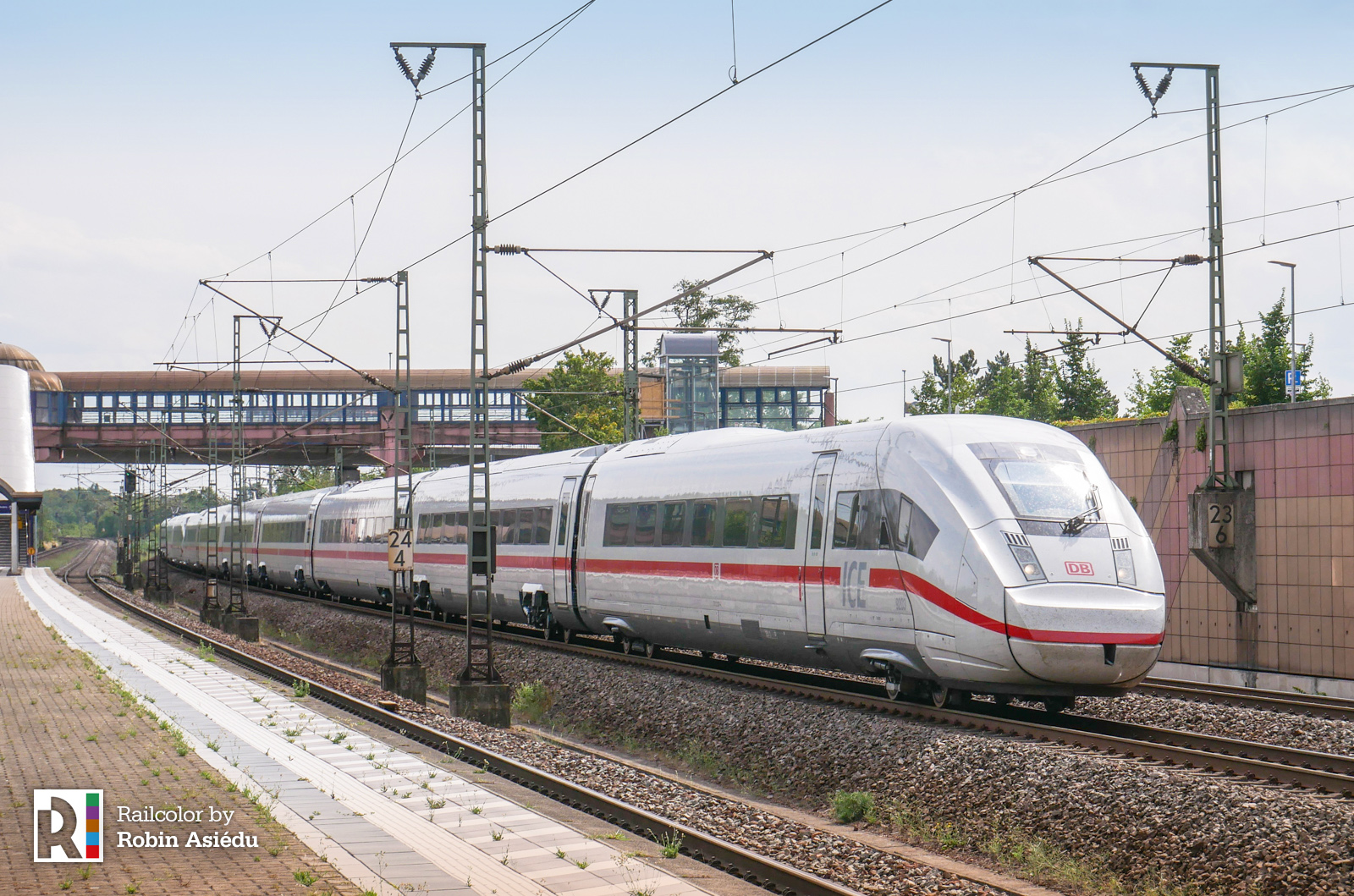 Technical specifications
Maximum speed:

230 km/h 9201 is seen with 250 markings

Power output: 1650 kW;
Electric system: 15 kV, 16.7 Hz;
Length: 202 m;
Configuration: 3 powered + 4 non-powered cars;
Capacity: 77 First Class + 456 Second Class seats.
Unfortunately, unit 9204 is already suffering from graffiti 'art' on one of its cabs, as seen in the picture below: