We brought the news back in March: DB Regio will receive 18 Stadler KISS EMUs for 'Elektronetz Ost' – in the region of Schleswig-Holstein. Today, the contract was officially signed and sealed.

A total of 18 double-deck trains from the KISS family will be used on the 'Elektronetz Ost' network. Valued at approximately EUR 220 million, the new trains are expected to enter service in December 2022. Tests are scheduled to begin in June, the same year. According to Stadler, by ordering these trains, Schleswig-Holstein becomes the 7th German federal state to use Stadler vehicles.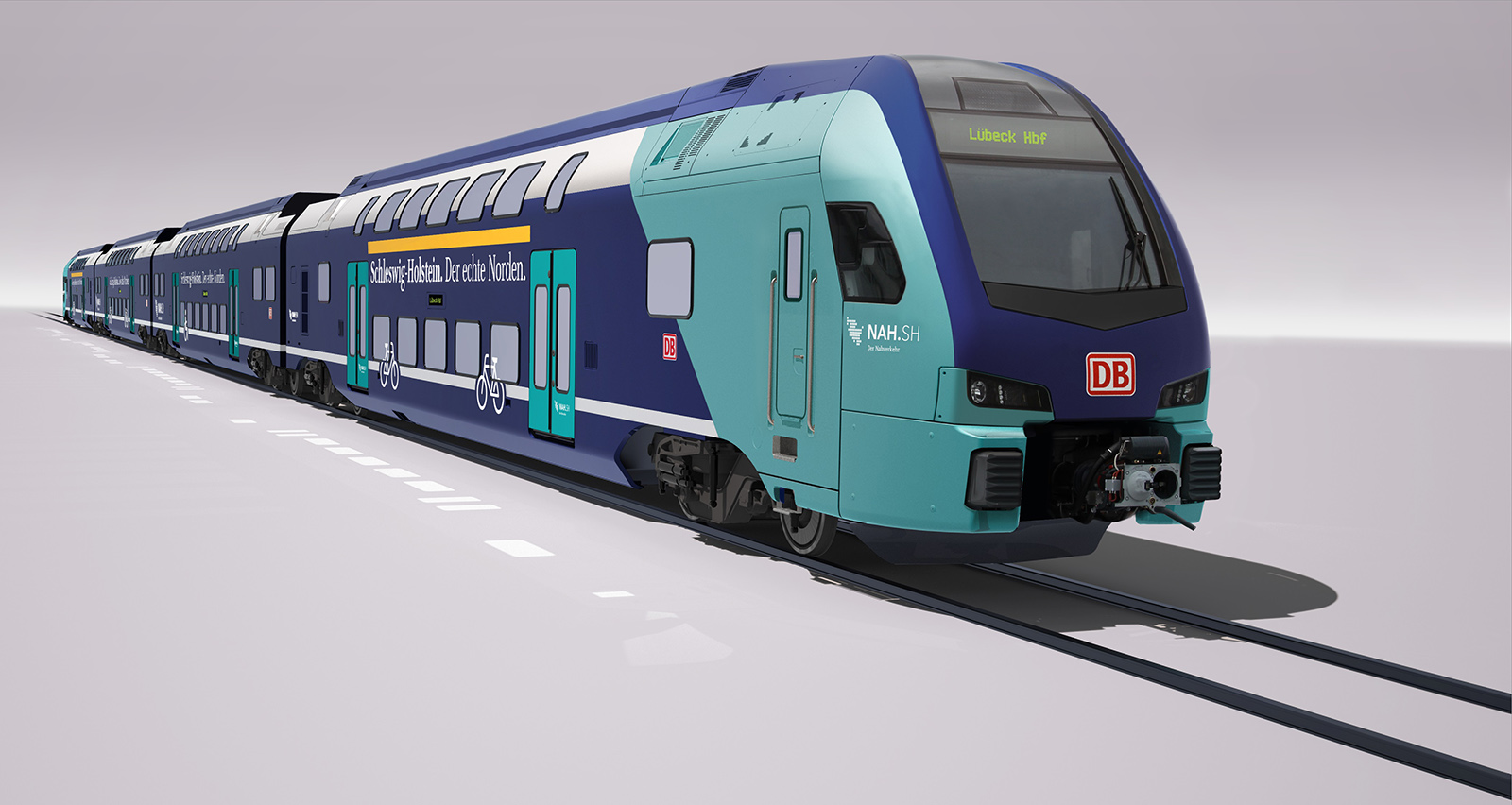 Technical specifications
Maximum speed: 160 km/h (4 driven bogies for faster acceleration);
Consist: 4 cars;
Length: 106 m;
Capacity: 880 passengers (405 seats; 38 of which in 1st Class);
Multiple mode: Up to 3 trainsets (capacity of 2640 passengers).
The EMUs will get WiFi, power sockets, and CCTV of the passenger areas. A modern passenger information system and electronic reservation system is also available.
The first-class areas, with '2+1' seating arrangement, are located in the upper level. The lower level features multi-purpose areas for transporting wheelchairs, prams or up to 36 bicycles, as well as wheelchair-accessible toilets. The trains are accessed without steps as the doors are equipped with a gap bridge – optimized to a platform height of 76 centimeters. Each 106 m long train will have eight double-leaf doors per side.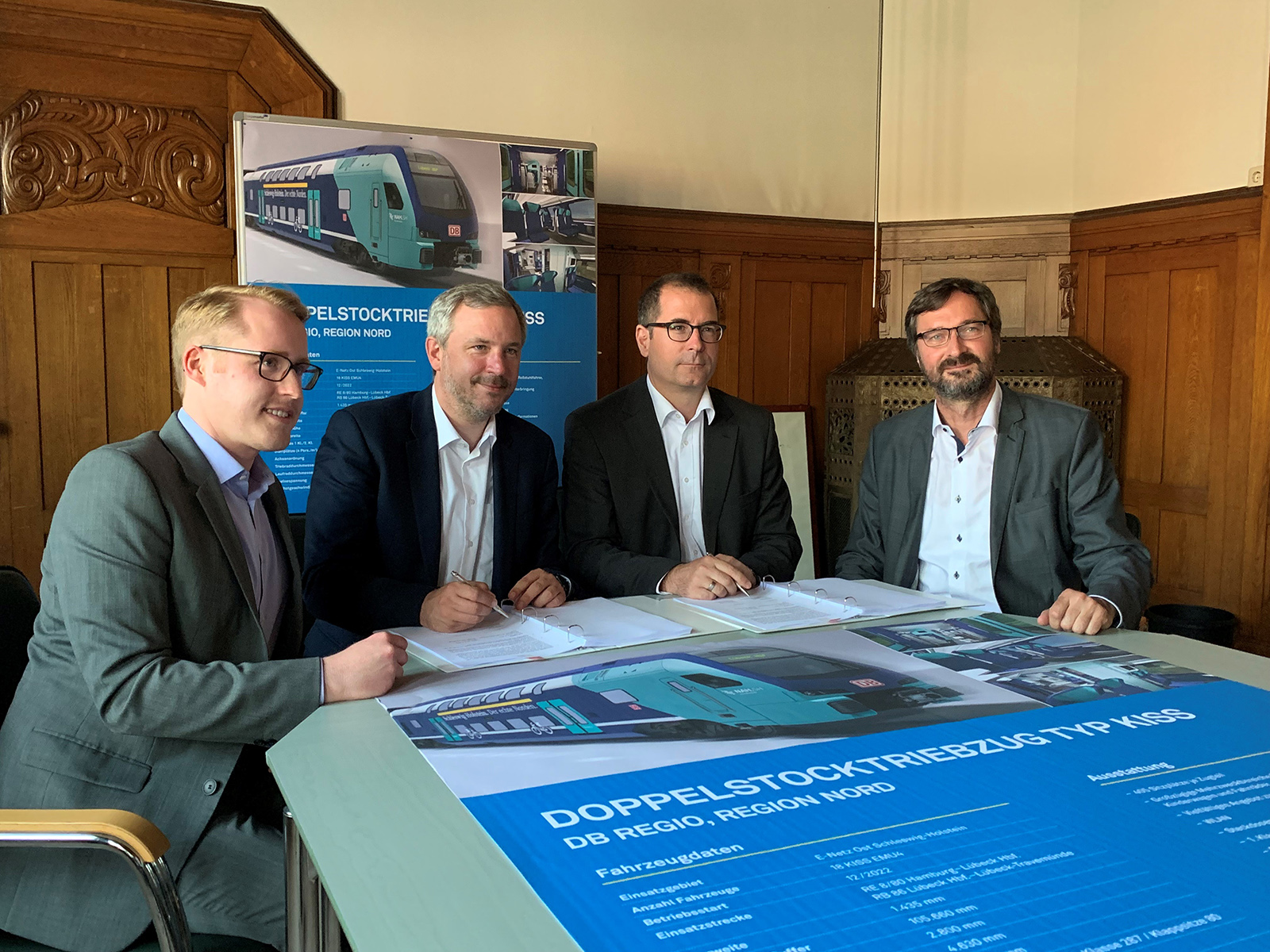 Special offer! Want to read all our articles, all our Expert articles? Now 2 months for free:

Stadler's GUARDIA in use
The use of Stadler's own new train control system, GUARDIA, will mark a further important milestone for the company's efforts in expanding its signaling system business. The train control system will be retrofitted once the Fehmarnbelt fixed rail link to Denmark is be commissioned.
[DE] Elektronetz Ost: KISS EMUs for DB Regio and Schleswig-Holstein