On 30.05.2019, Spanish train manufacturer Talgo officially announced that Uzbekistan railways (UTY) confirmed its decision to acquire two further Talgo 250 high-speed trains (HST). Entry into service is scheduled for 2021.
Both new units are for 'Afrosiyob' high-speed train services, connecting the capital of Taskent with Samarkand, and the cities of Qarshi, Bukhara, and Jiva. UTY already owns four similar trains.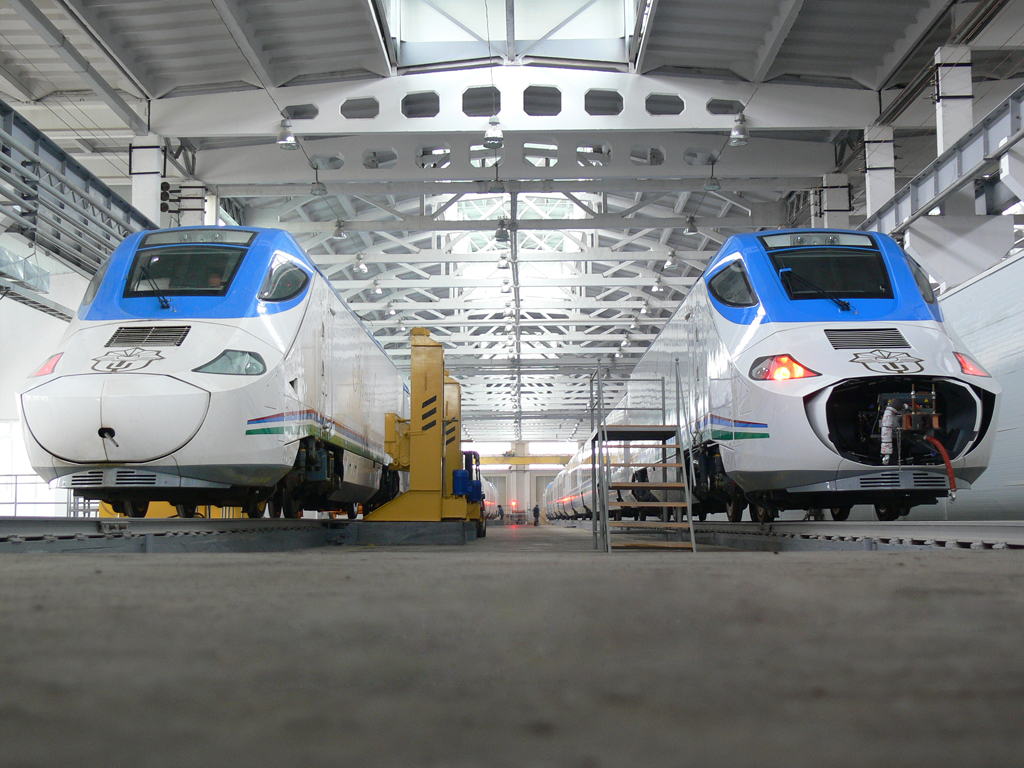 Valued at EUR 57 million, the project is financed by the Corporate Internationalisation Fund (FIEM) of Spain. The new trainsets will have 13 cars, including the two powerheads.
The agreement also includes the manufacture of 4 additional coaches, to be used to extend UTY's two oldest trainsets. An overview of the fleet:
2009: 2x 11-car consists (in service since 2011) < to be extended to 13-cars;
2013: 2x 13-car consists (in service since 2017);
2019: 2x 13-car consists (in service since 2021).
Thus, as of 2021 UTY will be operating a uniform fleet of a total of six 13-car Talgo 250 trains.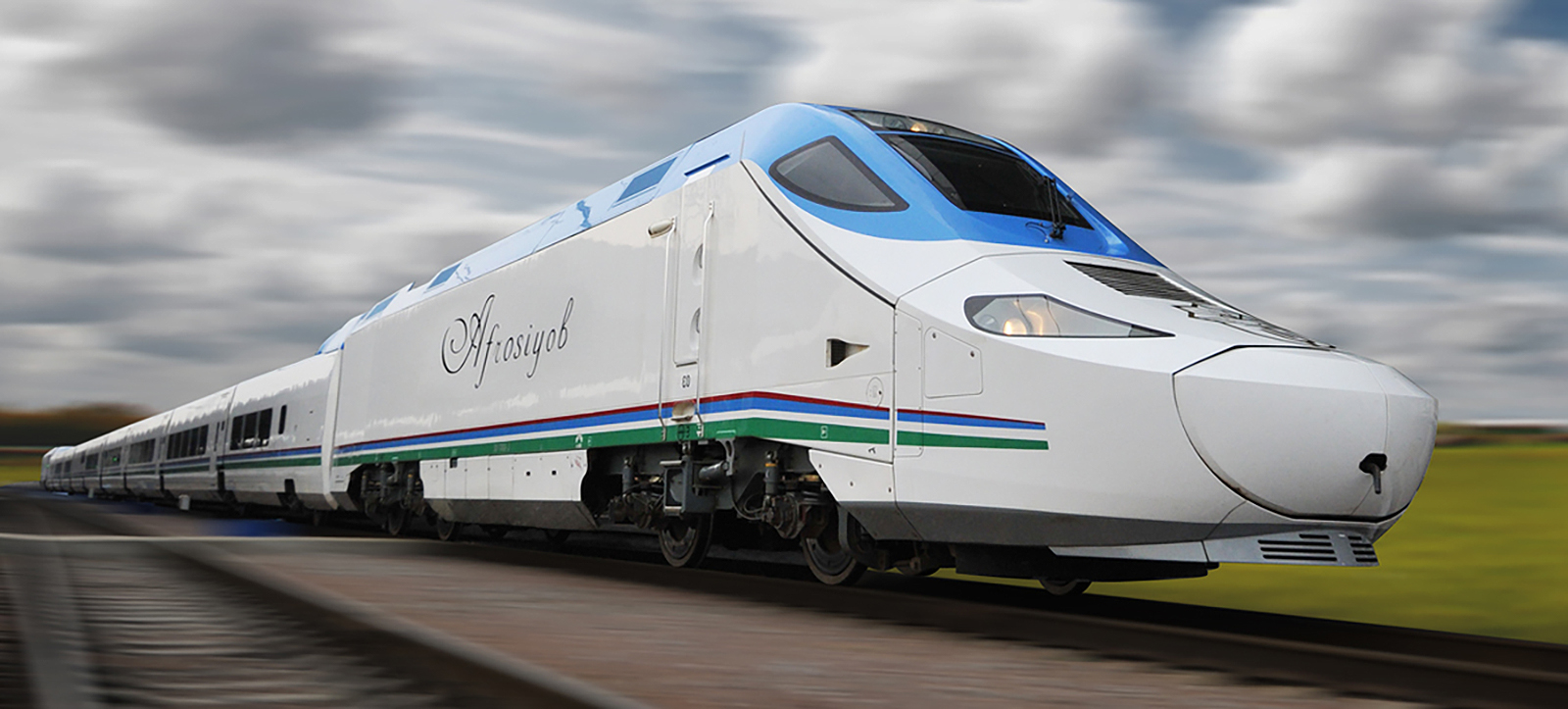 About the Talgo 250 'Afrosiyob'
Maximum speed: 250 km/h;
Power output: 4.8 MW;
Power supply: 25kV AC 50hz;
Gauge: 1520 mm;
Consist: 2 power cars + 11-cars with passenger accommodation (with three different classes: Standard, Business and VIP);
Catering: a bar-buffet car and catering facilities at-seat in all classes.
Thanks to Talgo's tilting technology, such trains can round curves of conventional lines with a higher speed (+25%). Ultimately this reduces travel time, without the need to invest in new infrastructure.
The passenger cars have the typical Talgo single axle wheelsets, air suspension and extra wide gangways throughout. The trains offer leveled entry, seats that always face travel direction, power plugs, infotainment, and wifi.
Remarkable: The Afrosiyob trainsets comply with Uzbekistan's extreme weather conditions. There are peak temperatures of +40ºC during the summer, and lows of -25ºC during the winter season.