Yesterday night, Serco officially launched the new EUR 173.7 million Caledonian Sleeper fleet – with the first guests traveling on the revitalised overnight rail service.
The new carriages made their debut last night (28.04.2019) on the Lowlander route between London and Glasgow/Edinburgh. According to the company, this will be followed by their introduction on the Highlander route between London and Aberdeen, Inverness and Fort William in the coming weeks.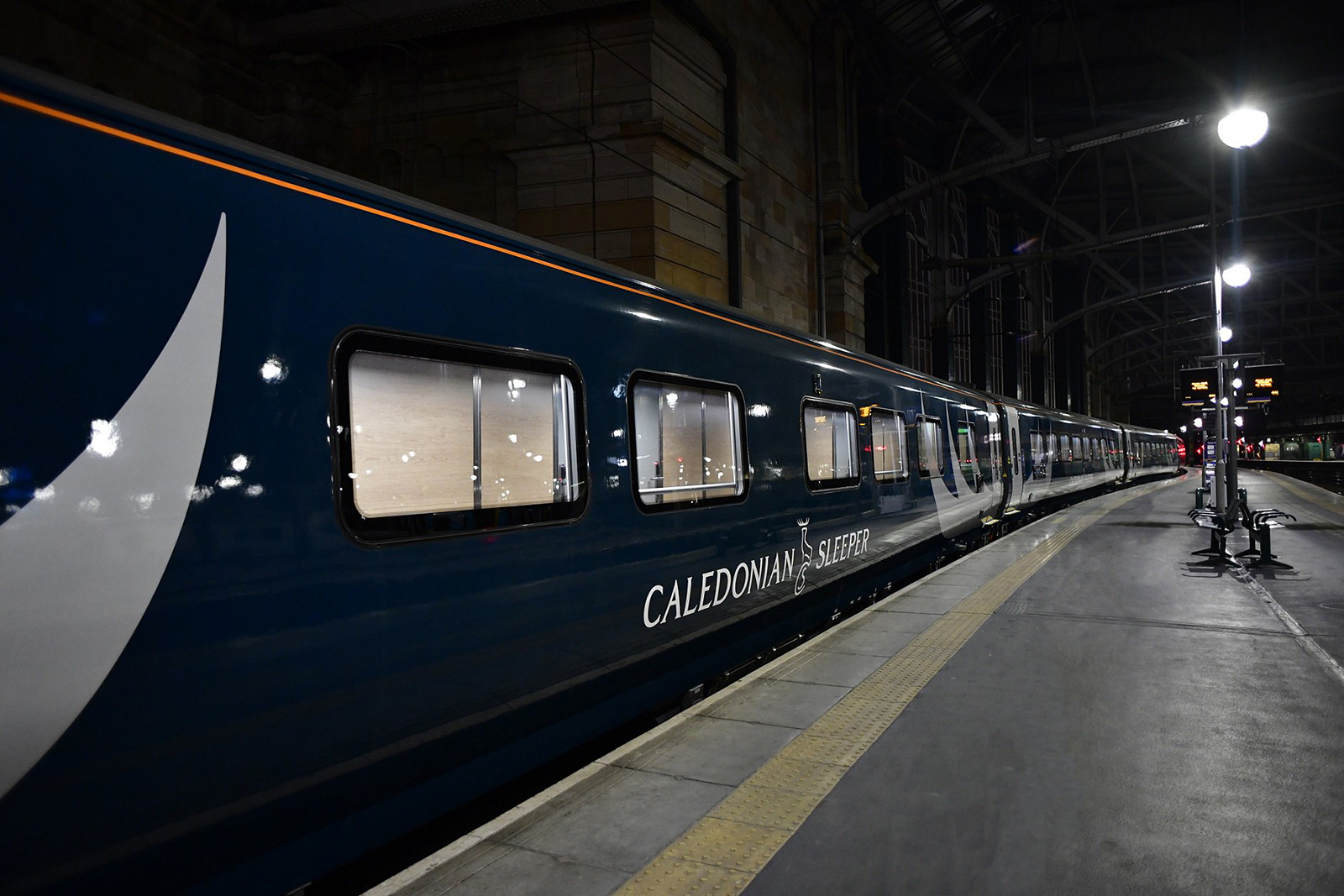 "The overriding ambition has been to deliver on our vision of a Caledonian Sleeper service fit for today's traveller, one that combines the modern facilities people expect with that feeling of nostalgia that comes from long-distance railway travel. We want guests to have a magical journey with us, whether they are travelling for business or for pleasure." – Ryan Flaherty, Serco's Managing Director for Caledonian Sleeper
The different types of accommodation
Partly funded by capital grants from Scottish Ministers and the UK Government, the new fleet has been designed to accommodate the modern-day traveller. The new trains offer accommodation ranging from comfort seats for the budget traveller up to double bed bedrooms and – for the first time in the history of Caledonian Sleeper – en-suites (with a bathroom that immediately adjoins a bedroom).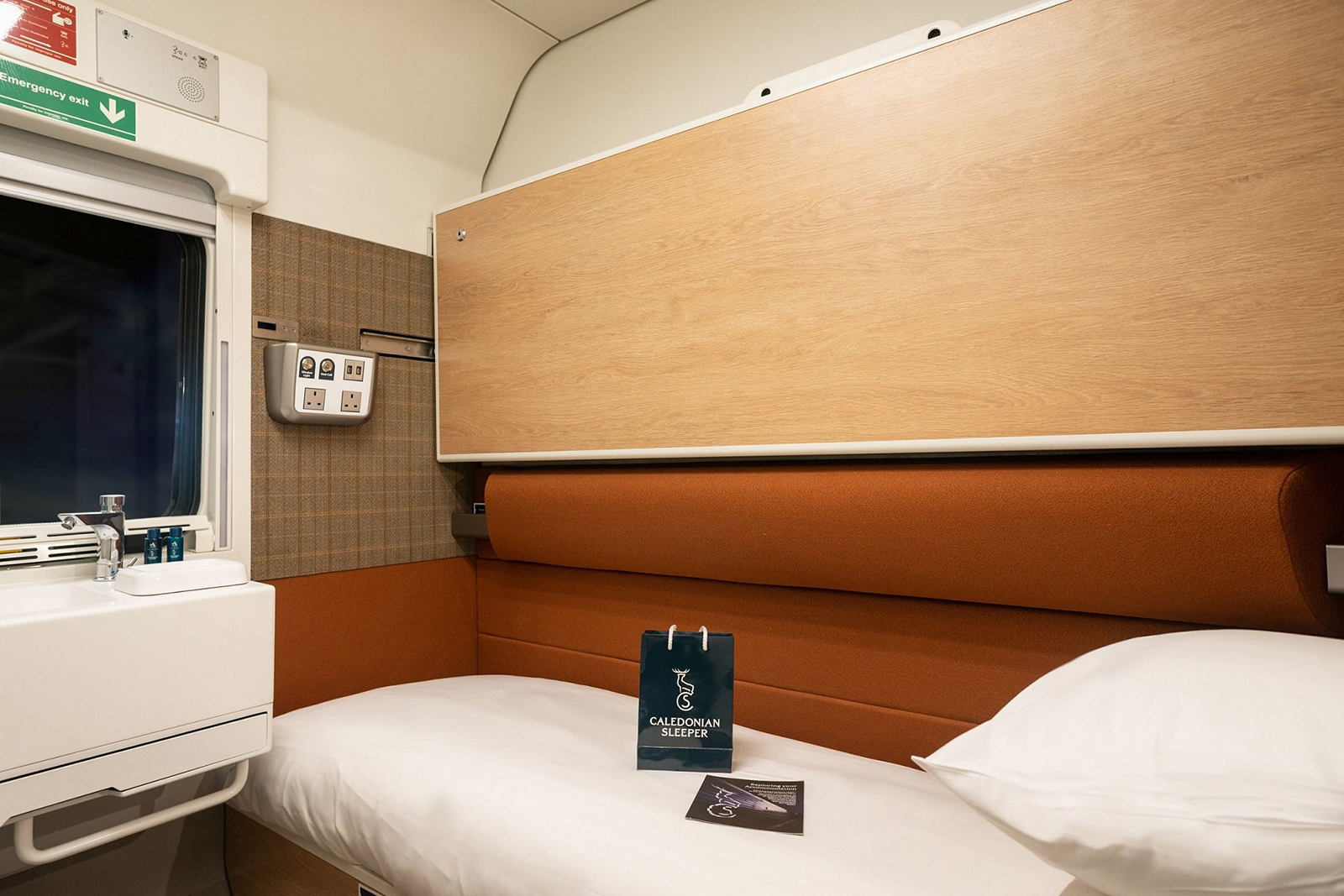 The different levels of accommodation:
Redesigned comfort seats with a personal locker, reading light and charging point
Classic Rooms – solo or shared use with an option of interconnecting rooms, toiletries included
Club Rooms – solo or shared use with en-suite, station lounge access, breakfast, luxury toiletries included
Caledonian Double – double bed with en-suite, station lounge access, breakfast, luxury toiletries included
Accessible Rooms – double or twin, toiletries included and directly adjacent to accessible toilet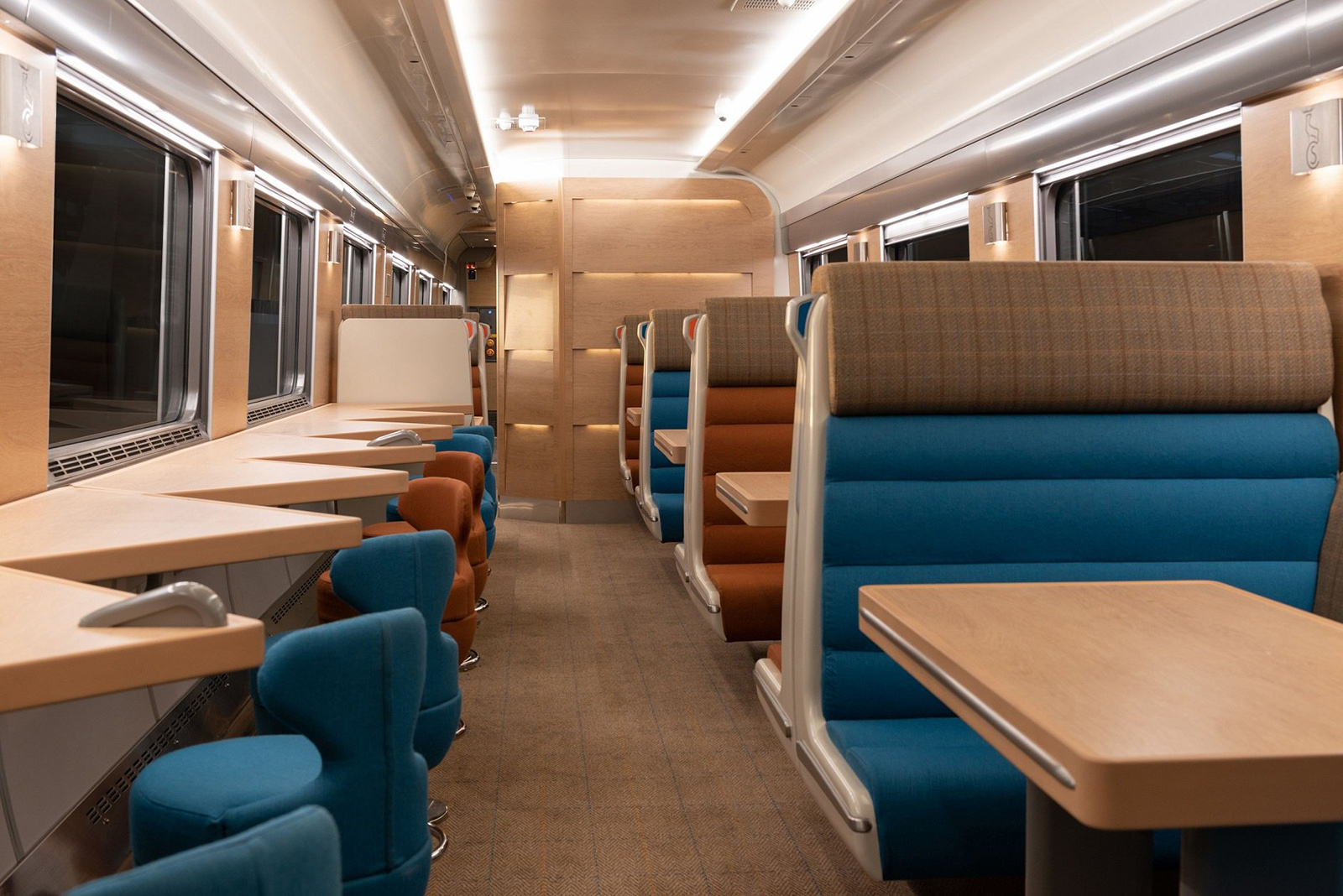 Special accessible facilities
All Accessible Rooms (wheelchair friendly, with alarms and a the sink lower than in other rooms for example) are priced at the same level as Classic Rooms – including those with double beds. Caledonian Sleeper has engaged extensively with experts from The Shaw Trust to ensure the best possible experience for guests with access needs, including placing accessible toilets adjacent to accessible rooms. In addition, Caledonian Sleeper's Guest Lounges in Dundee, Fort William, Leuchars, Perth, Stirling and Inverness all offer accessible shower facilities.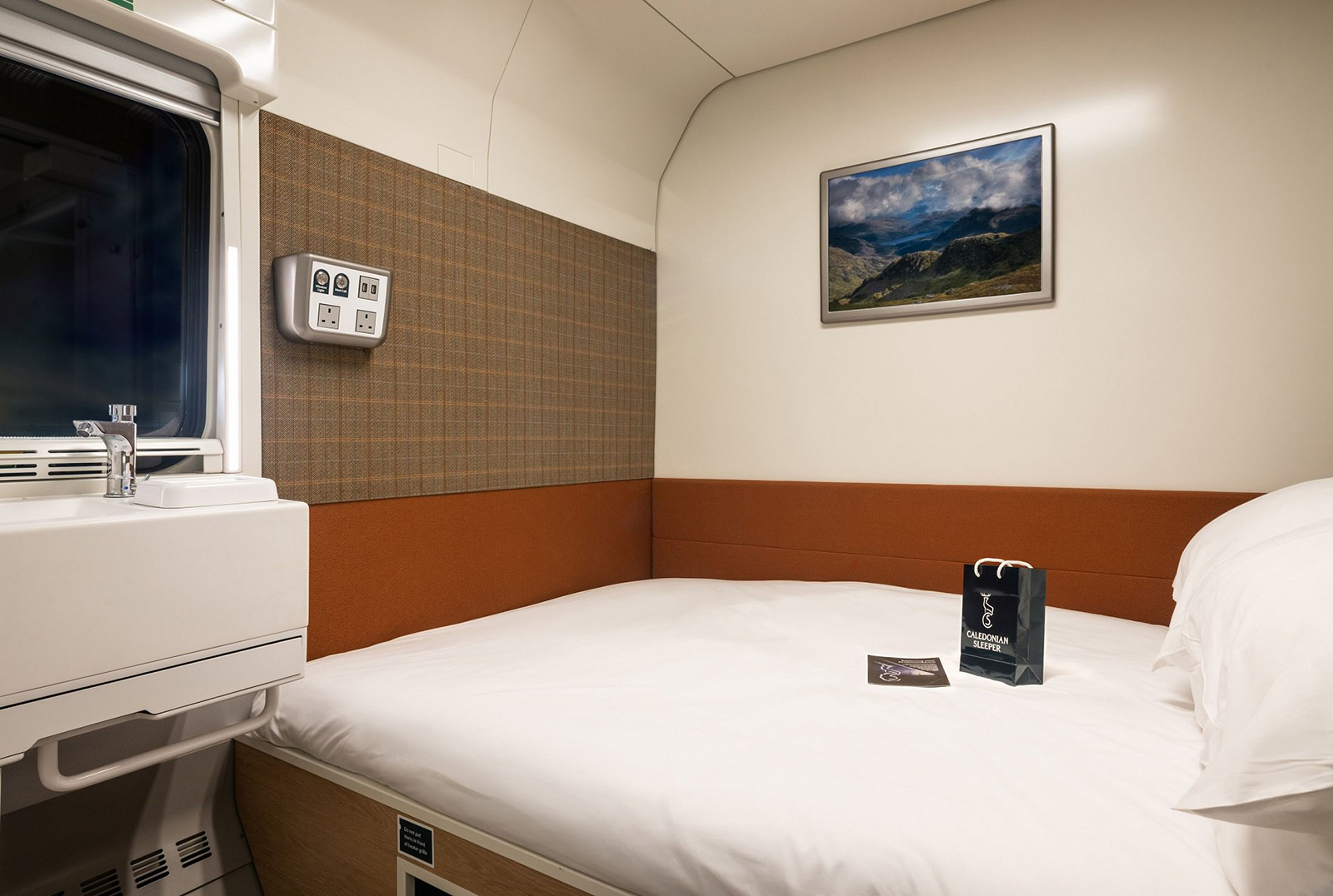 Other new features are a hotel-style keycard entry system, upgraded panels for phone and gadget charging and WiFi throughout the train.
The Caledonian Sleeper invites you to 'Dream Big'
In addition to introducing its new fleet, Caledonian Sleeper has also launched a new marketing campaign which will inspire potential guests to 'Dream Big'. According to the operator, it is designed to encourage a new audience to discover Caledonian Sleeper and the world of possibilities it unlocks.
A special poster campaign
To celebrate the launch of their new trains, Caledonian Sleeper hired Weber Shandwck Scot for the creation of a vintage poster campaign. The posters look back at the history of the sleeper service. The video below shows how those were created: