Last November EP Cargo placed an order for three further multi system Vectrons. On 27.03.2019, the 383 060, 061 and 062 lined up at the VUZ Velim test center (CZ) for a neat fotoshoot, in the operator's typical 'spaceship' branding.
We thank Marek Štěpánek for sharing his nice pictures with us. Make sure to visit his website for more railway photographs from across Europe.
The new 'spaceship' trio was seen on 27.03.2019 in Cerhenice in the Czech Republic: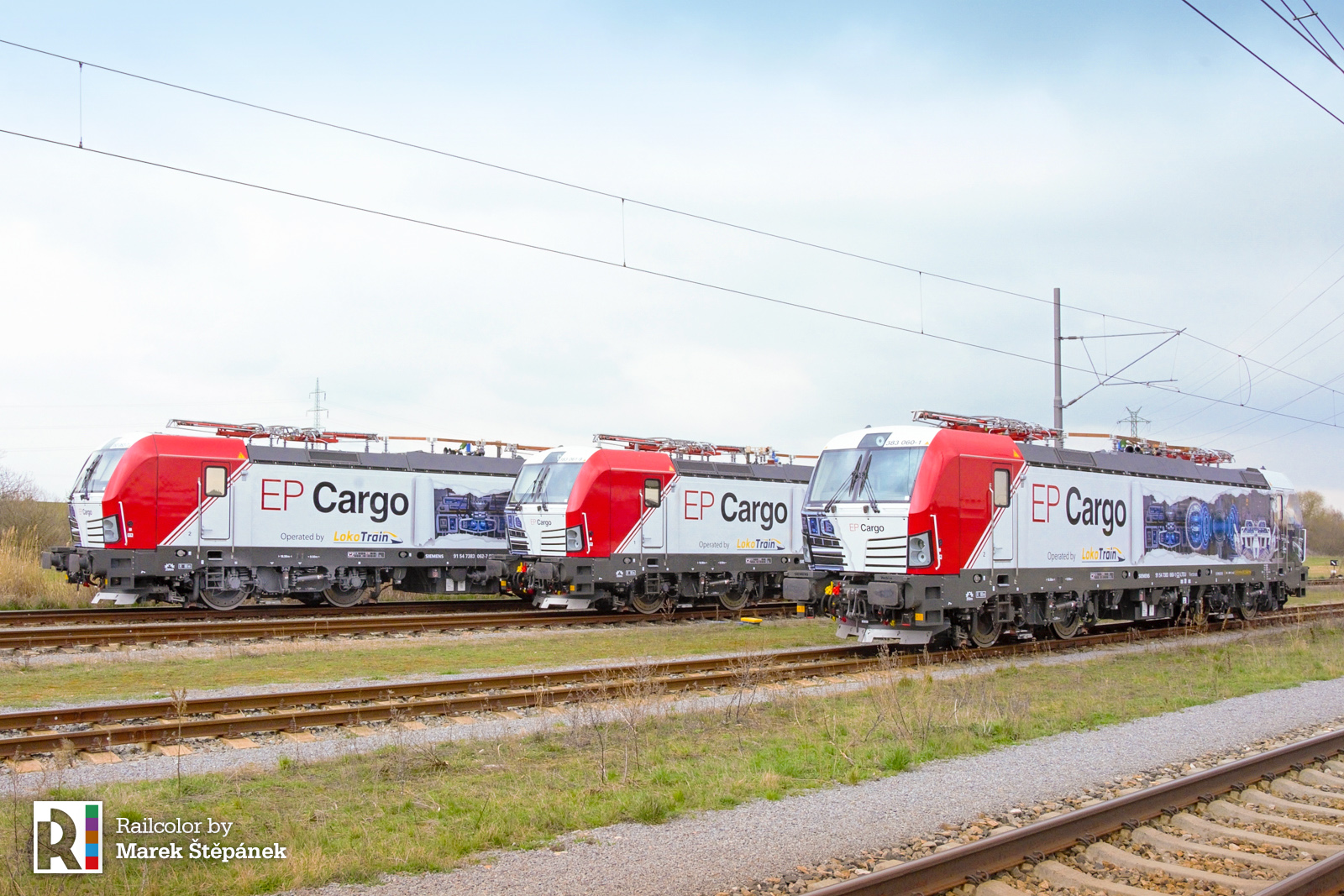 Unlike the first two EP Cargo Vectrons, which are still designated as class '193' series (823 & 844), the new ones have number according the CZ system: series '383'. Their full numbers:
91 54 7383 060-1 CZ-LTEU = Siemens 22533
91 54 7383 061-9 CZ-LTEU = works number unknown
91 54 7383 062-7 CZ-LTEU = Siemens 22566
383 060 was also seen active as a light engine in Pardubice hl.n. (CZ) on the same day: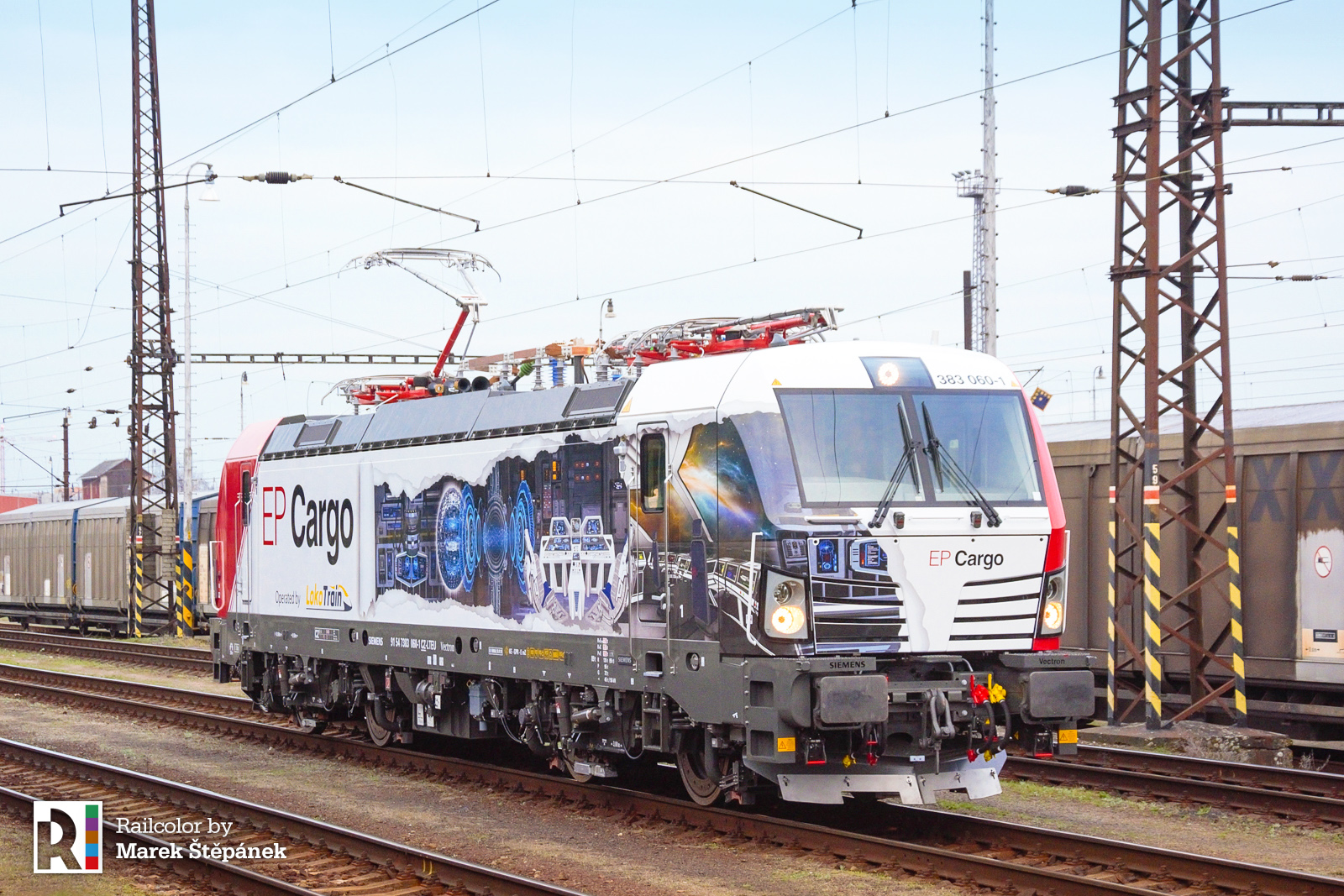 The current contract includes an option for seven more Vectrons, which could potentially expand EP Cargo's Vectron fleet to 12 locomotives.
Earlier in March, 193 823 was observed working in Poland for private operator Olavion.