EP Cargo's first 'spaceship' 193 823 can be now seen working in Poland. The locomotive is hired to polish operator Olavion.
We thank Łukasz Piotrowski for sharing his picture and information with us. Check out his page on Facebook for more railway photos from Poland.

In the summer of 2016, Vectron 193 823 'landed' its spaceship-themed livery. This would eventually become the default design for all EP Cargo locomotives to come – both Vectrons and TRAXXes.
193 823 initially worked for LokoTrain. But now, we can see it in Poland, hired by a local operator, named Olavion. The change happened in October 2018.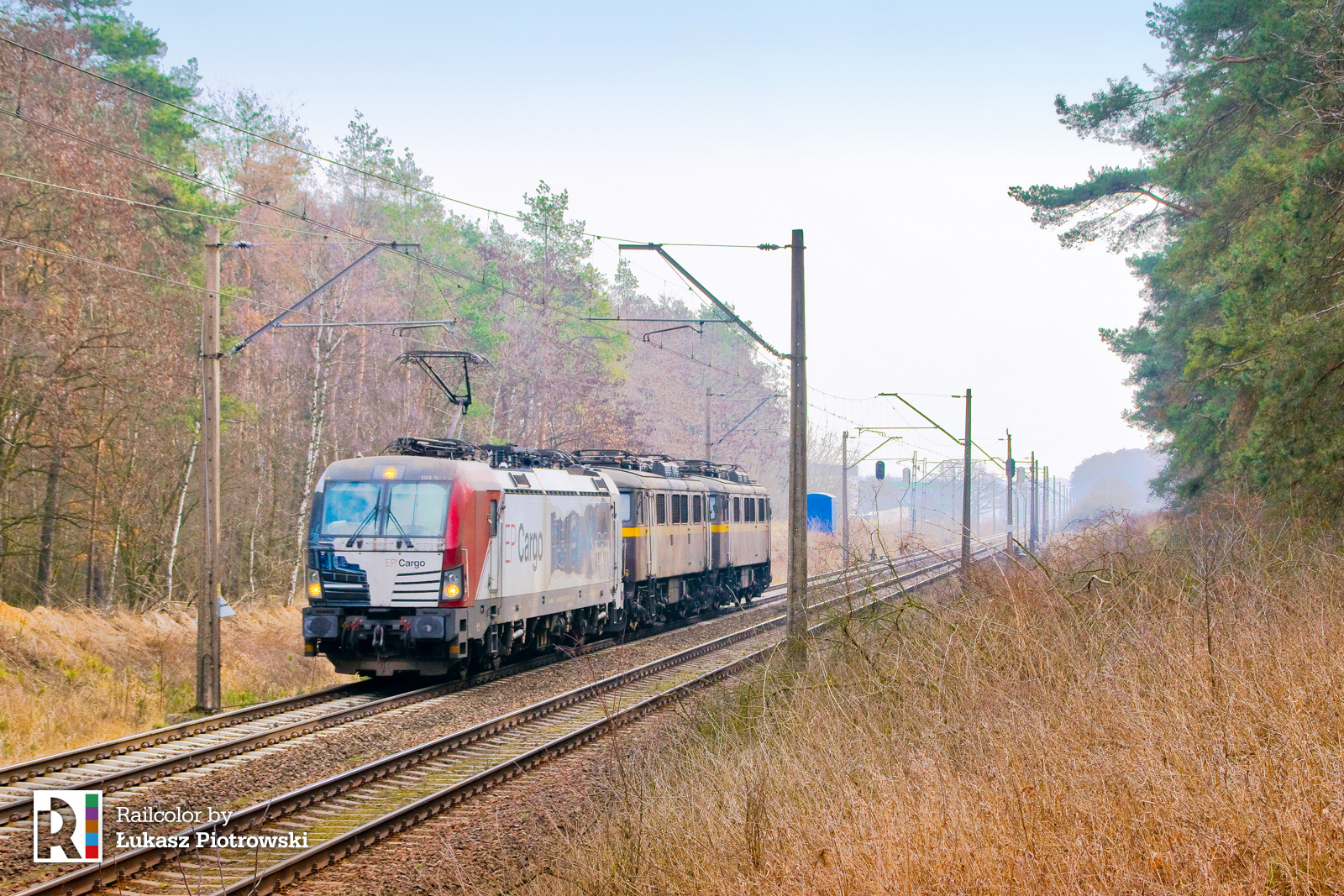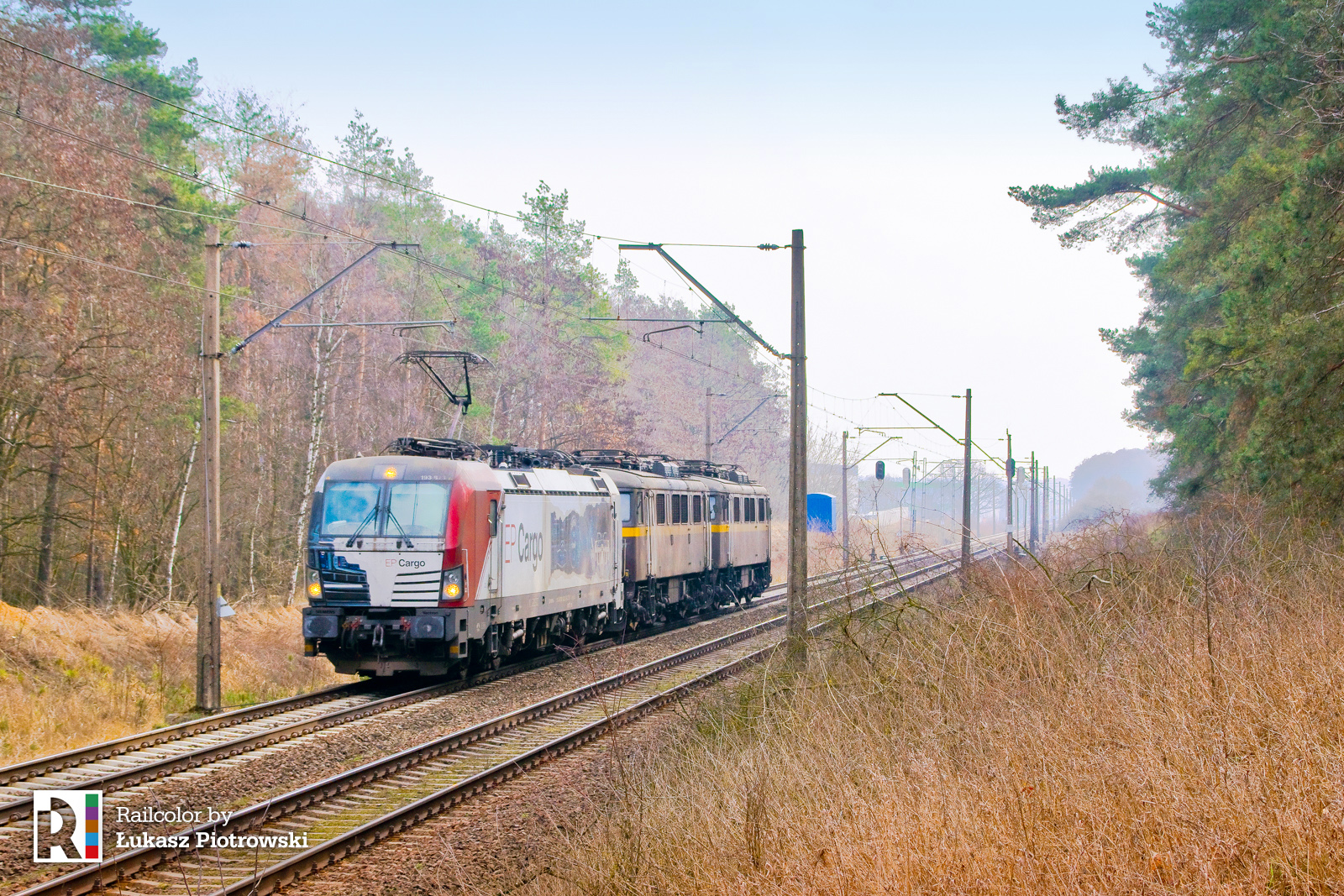 Olavion uses 193 823 to carry out services for other operators in Poland such as DB Cargo Polska, ČD Cargo Polska and InterCargo. On the picture above it can be seen pulling a 'locomotive train' consisting of Olavion's EU07-076 and EU07-169 classic electrics near Konkino (PL).