PCC Intermodal from Poland is a freight operator from Poland specialised in combined transport. It is part of the logistics department of chemical company PCC SE. Now PCC Intermodal started its own rail transport operation, for which new locomotives have been bought and hired; EU07 type classic locomotives from Poland and two TRAXX multi system electrics property of Alpha Trains.
This article was first published on 12.02.2018 – updated on 28.02.2019 – We thank Adam Kupniewski and Andrzej Szafoni for sharing their pictures with us.
PCC Intermodal acquired EU07 electrics by auction from PKP IC will be using EU07 electrics formerly owned by PKP IC; the designated EU07-467 was the first one outshopped after being overhauled by ZNTK Oleśnica late 2017. In November the locomotive completed its maiden run in a new orange and blue livery and with NVR number 91 51 5140 150-1 PL-QQLKA. ZNTK Oleśnica is the owner of the EU07s and leases them to PCC Intermodal.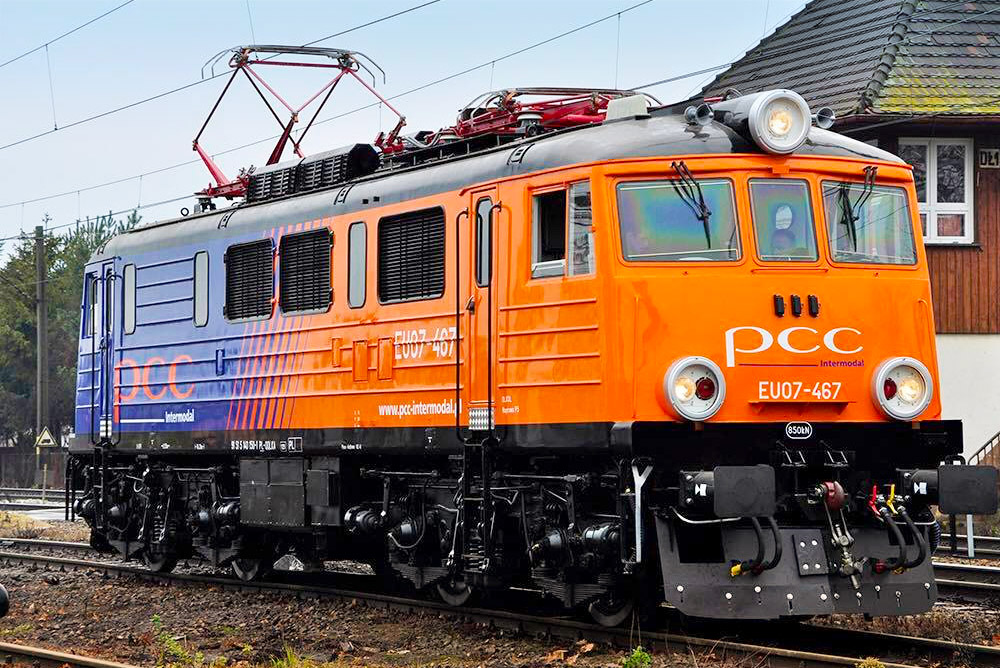 In February 2018 a TRAXX locomotive in the livery of PCC Intermodal made its first appearance. Two multi system electrics of the type TRAXX F140MS2e DE/AT/PL of Alpha Trains are now hired to PCC Intermodal: 186 242 and 186 248. Where the EU07s can only be used for domestic services in Poland, the two TRAXX locomotives are interoperable and can be used for non-stop services connecting Poland with western Europe, exactly what PCC Intermodal has planned.
PCC Intermodal is not a new company, but up till now its freight trains were hauled by other companies such as DB Cargo and Captrain. Also, the PCC logo may look familiar to railway experts. This is not a coincidence, as PCC SA previously owned its own rail company; PCC Rail. This operator was than taken over by DB Schenker Rail Polska (now DB Cargo Polska).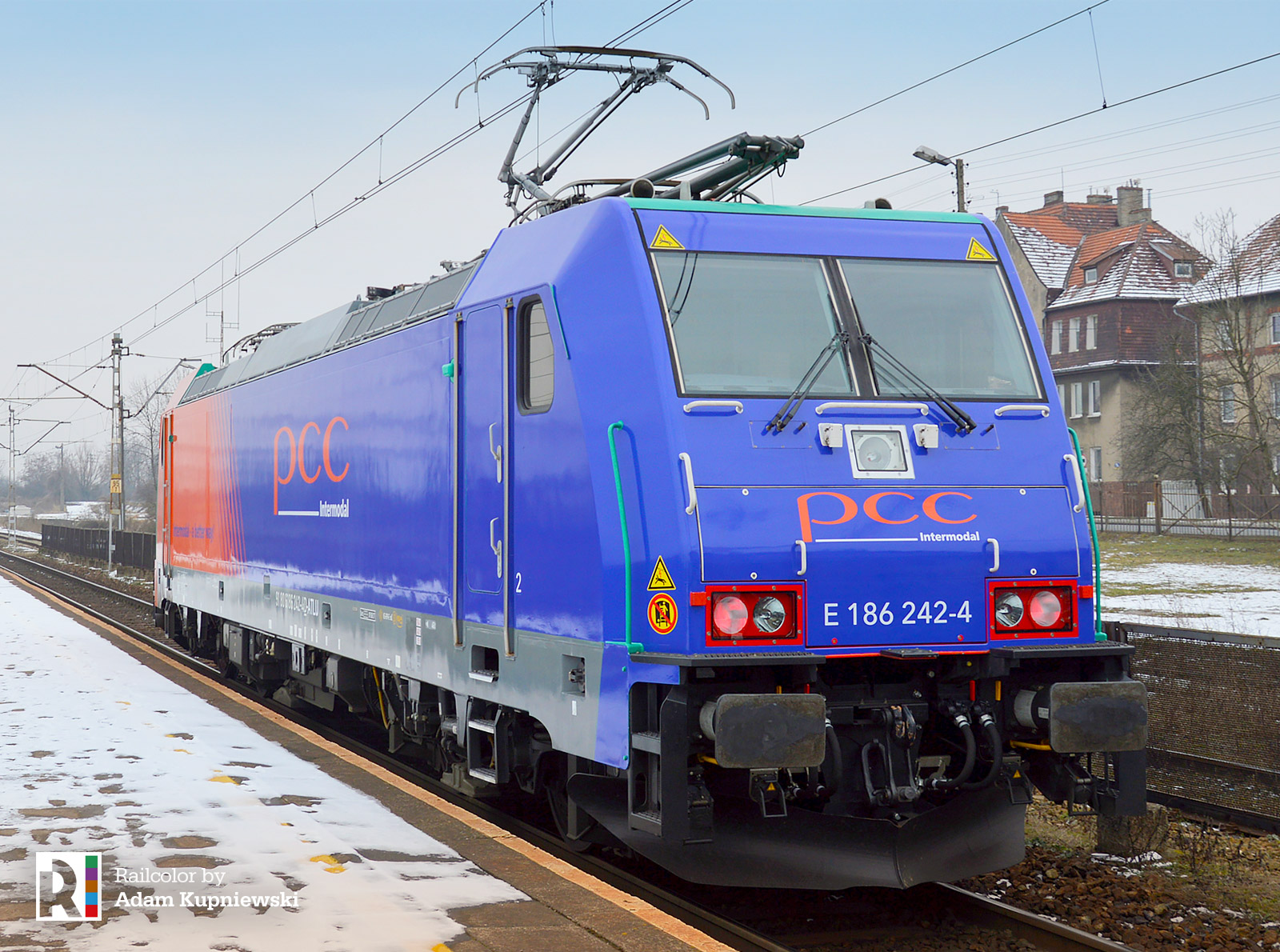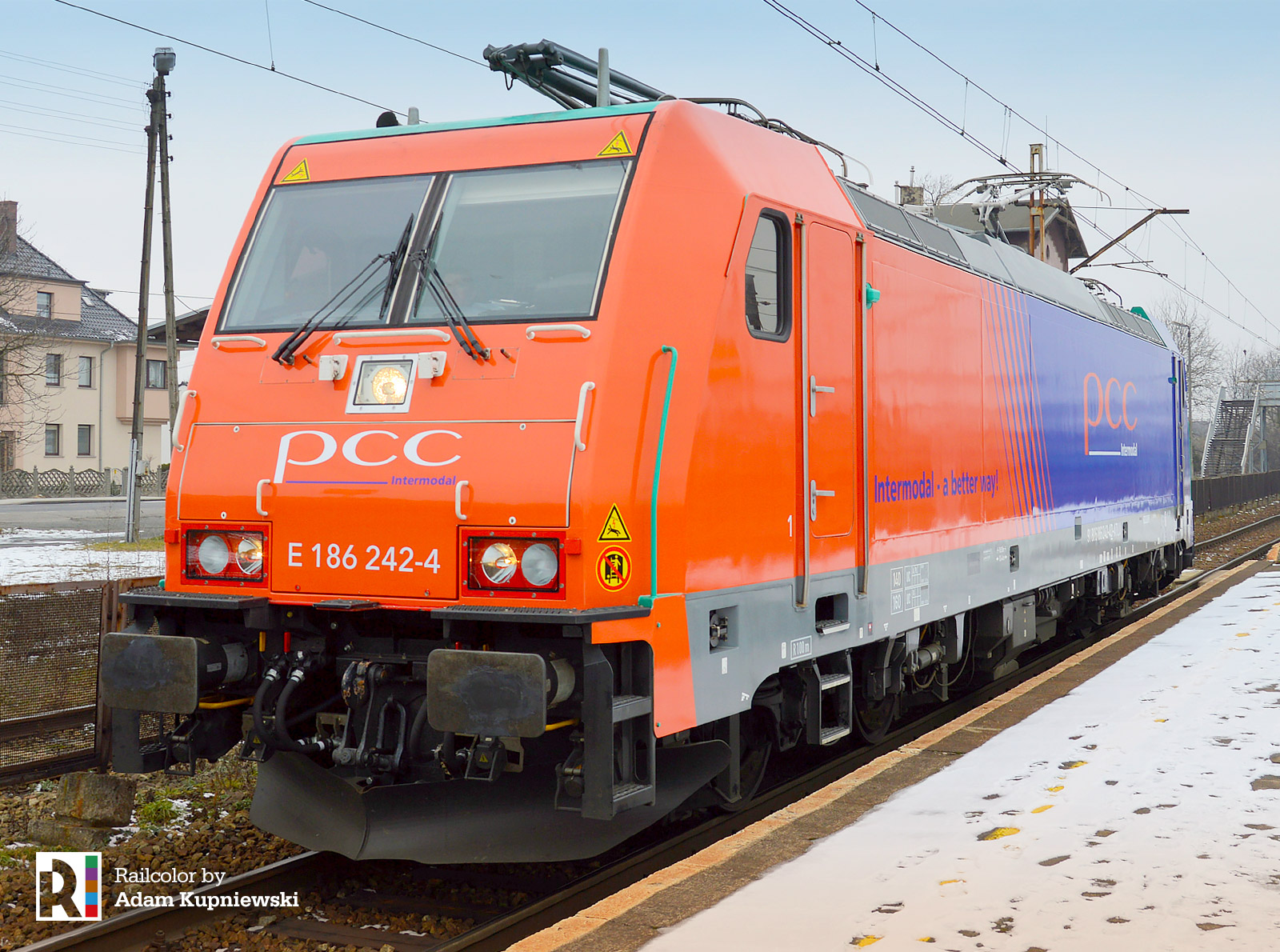 Update 28.02.2019: 189 in orange and blue
Another locomotive has been released in PCC-orange and blue: MRCE ES 64 F4-804: