On 14.02.2019, Alstom locomotive '1002 031' arrived in Ilsenburg, Germany. The blue locomotive, with its short hood covered by green vinyls, is a hybrid (diesel+battery) shunter of the type H3, produced in Stendal (DE).
We thank Helmut Bollmann and Sebastian Bollmann for the images.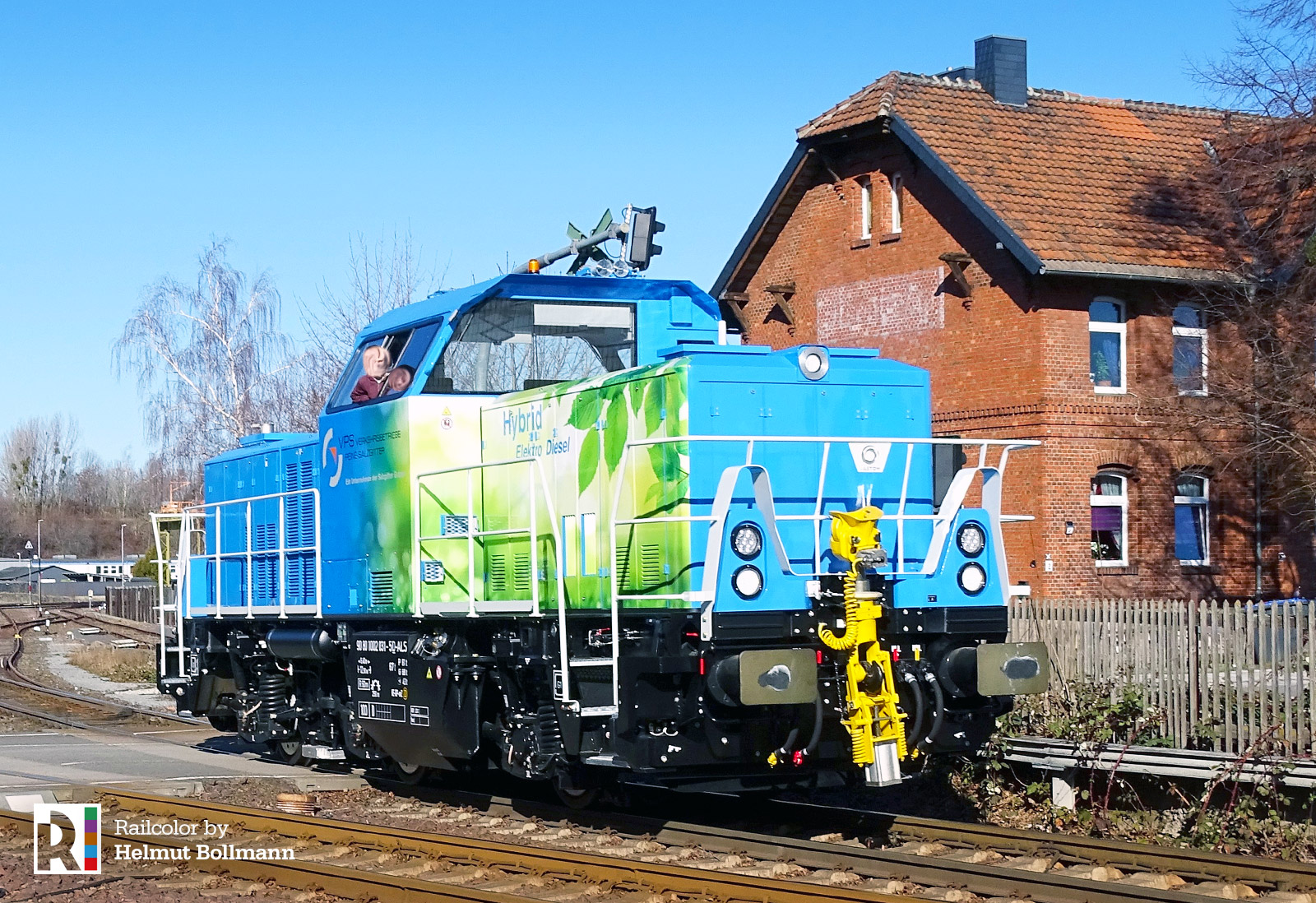 Alstom hires the machine with NVR registration '90 80 1002 031-5 D-ALS' to Verkehrsbetriebe Peine-Salzgitter (VPS) that is part of the Salzgitter Group. VPS is responsible for freight transport in and between the Salzgitter steel factories in Salzgitter, Peine und Ilsenburg.