The first Coradia Stream EMU for the Dutch railways (NS) has left the Alstom factory in Katowice (PL). NS has labelled this new type of intercity train 'ICNG' or 'InterCity Nieuwe Generatie'. The EMU will be transported to Germany, Austria and the Czech Republic for static and dynamic testing.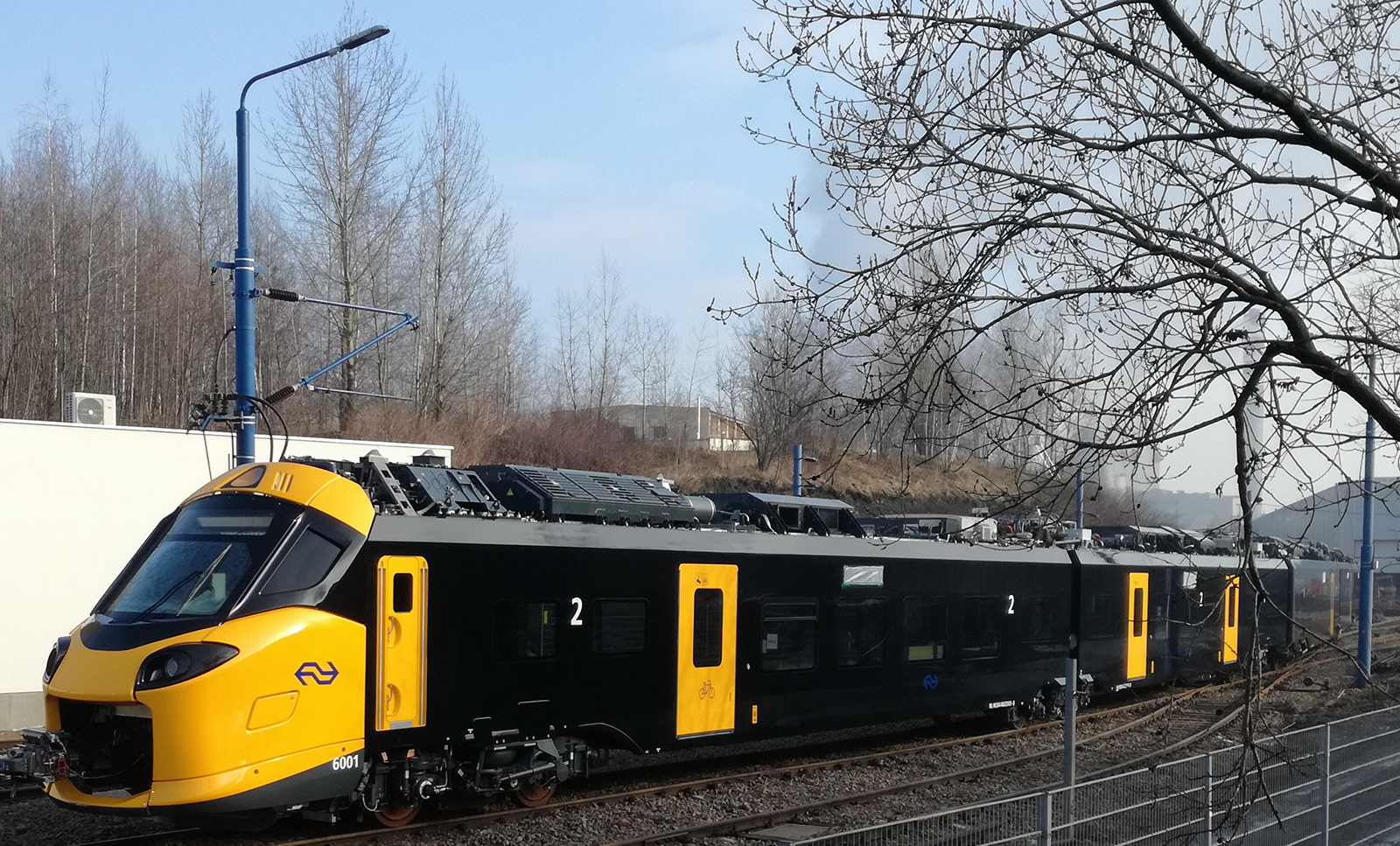 Yellow and black
Remarkable: Unit no. 6001 does not have a complete NS livery. The ICNGs will be all painted black – most yellow and blue will be applied later, using vinyls. Curious is therefore that the set already got 1st/2nd class markings.
The EMU you see in these pictures does not have seats.
2020: first train will arrive in the Netherlands
First stop, Alstom's factory in Salzgitter (DE) where the first technical, static tests will take place. Dynamic testing will take place at the VUZ Velim test circuit in the Czech Republic. In Vienna the train will be subjected to diverse weather tests. These programs will take around one year to complete – Then there is one year left for authorisation and compatibility testing in the Netherlands. First revenue services are scheduled for 2021. 
Update 16.02.2019: