Today, the Australian state of New South Wales (NSW) signed an agreement with international consortium Momentum Trains for the delivery of 29 regional and intercity DMUs. The preliminary impressions that Transport for NSW has published show a conventional DMU with a cab design very similar to the CAF Civity's for the Netherlands. Introduction into regular service is scheduled for 2023.
The new trains will be operated by NSW TrainLink and will be deployed on routes connecting Sydney to many regional centers in NSW, as well as Canberra, Melbourne and Brisbane. The order comprises a total of 117 cars:
10x 3-car regional intercity trains (30);
9x 3-car short regional trains (27);
10x 6-car long regional trains (60).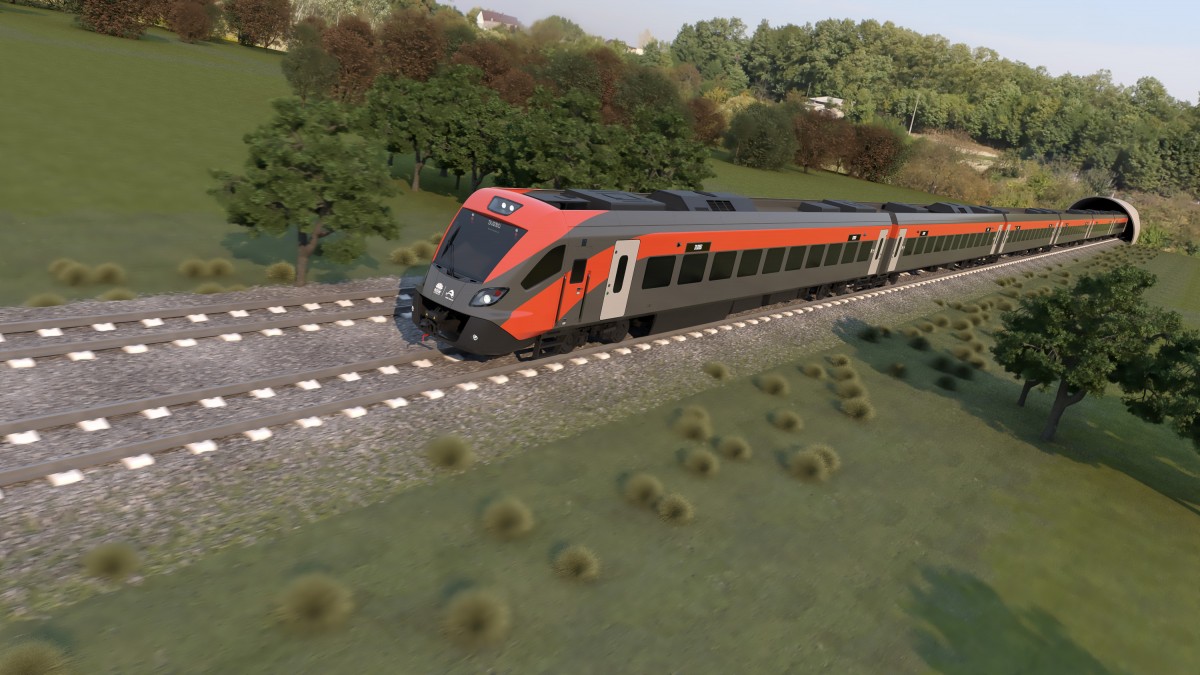 Momentum trains
The AUD 2.8 billion contract with Momentum Trains includes project financing, designing, building and maintaining the new rail fleet as well as designing, building, maintaining and operating the new purpose-built fleet maintenance facility in Dubbo.
Momentum Trains is an international consortium formed by:
Construcciones y Auxillar de Ferrocarriles or CAF (Spain);
UGL Rail Services (Australia);
Pacific Partnerships (Australia);
CAF Investment Projects (Spain);
DIF Infr astructure V Coöperatief (The Netherlands).
"This is one of the most exciting transformations of passenger rail in NSW for decades, improving how people travel in regional NSW and making sure that investment goes straight back into regional economies." – Deputy Premier and Minister for Regional NSW John Barilaro
Features
The new trainsets will be equipped with reversible seating, window blinds, charging points for electronic devices, accessible toilets, overhead luggage storage and CCTV monitoring. Trains used for long distance journeys will have dining cars. Last but not least, with the new trains it should be possible to reduce the environmental impact or rail transport – lower emissions and improving air quality.
Minister for Transport and Infrastructure, Andrew Constance, has also shared that two passenger classes are to be introduced: Economy Class (2+2) and (more) Premium Class (1+2).
Fleet maintenance facility Dubbo
The project als includes a 15-year maintenance in a purposed-built facility in Dubbo – which will also be the location for the final assembly and commissioning of the new DMUs. It's expected that its construction will create new jobs – the number will vary during the different phases of the project.
The new trains will replace the existing XPT, XPLORER and Endeavour types, some of which are close to 36 years old and nearing the end of their lifespan.
Video impression: