The Belarusian Railway (BCh) and Stadler have signed a contract for the delivery of a total of 10 FLIRT trainsets. The 5-car EMUs will be deployed starting from 2020 and will be used on 'interregional business class' services.
"Today's event continues the development of a new format of passenger transportation, which the Belarusian Railway began to realize in 2010 in order to create an integrated transportation system in Belarus. It is aimed at effective satisfaction of the population's needs in transport services. Moreover, it proves the development of the Belarusian railway and its readiness to implement significant social projects that will provide the European level of transport service to the citizens and guests of our country." – Vladimir Balakhonov, Deputy Head of the Belarusian Railway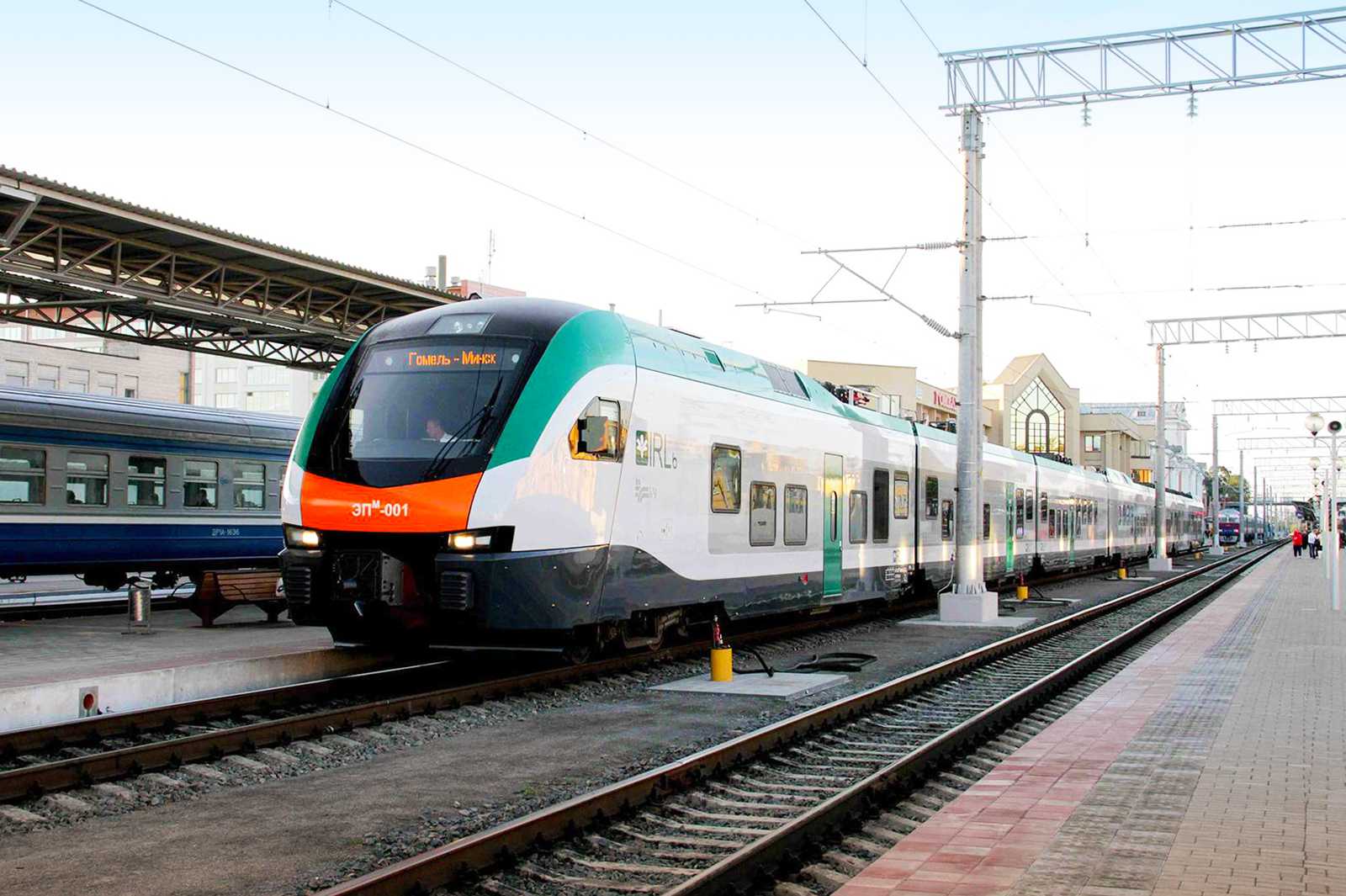 Technical specifications
The new trainsets will be based on the series EPm (ЭПм) 7-car FLIRT intercity trains, two of which were put into service in 2016.
General technical specs new Stadler FLIRTs for Belarus:
Top speed: 160 km/h
Track gauge: 1,520 mm
Consist: 5 cars
Length: 92.96 m
Width: 3.48 m
Passenger capacity: 260 (16 in 1st class and 244 in 2nd)
Onboard systems: Wi-Fi, GSM reception strengthening
Technical compliance: Customs Union (TR CU 001/2011)
About the interior
According to Stadler, a distinguishing feature of new trains will be the availability of vending machines. The trains will be also equipped with an area for passengers with prams, bicycles and big pieces of luggage.
Separated by a glass partition, the 1st class zone will feature enhanced comfort. It will be equipped with "conductor call buttons" to communicate with the conductor directly. The seats are adjustable and have individual armrests.
The seats in 2nd class will be set up in a 3+2-scheme. The train windows will feature roller blinds to keep the sun out. A total of three toilets will be available in each train, with one of them dedicated to people with reduced mobility. All train information indications will be available in Braille language.
Operation effectiveness will be enhanced via data transmissions about location, energy consumption and route.
The current Stadler FLIRT fleet in Belarus:
At this moment, the Belarusian Railway has three versions of Stadler's FLIRT EMU in its fleet, 18 trainsets in total. A breakdown:
EPg: 6 four-car units, numbered 001-006 (2011-2012)
EPr: 10 five-car units, numbered 001-010 (2011-2014)
EPm: 2 seven-car units, numbered 001-002 (2015)