On 07.01.2019 this article was edited. Instead of grouping all types of locomotives under 'UKLight' we now use the names 'UKLight' for the diesel-only locos, UKdual for the dual modes and 'tri-mode' for the new tri-mode machines.
Others have tried, Bombardier had a TRAXX UK concept, Siemens is of course willing to make an version of the Vectron that would fit the smaller UK loading gauge, but such developments need a local investor, a good customer, willing to pay for a new development for a smaller market and push innovation forward. A realistic business plan has not been written here.
Meanwhile Stadler Rail in Valancia, Spain, is able to push a product into the UK locomotive market that is successful. It started years ago with a diesel locomotive for Beacon Rail and Direct Rail Services (DRS), while the manufacturer was still part of the Vossloh conglomerate. Since then this 'UKLight' has evolved and now it s time for the third step: the tri-mode locomotive for UK company Rail Operations Limited – electric, diesel and battery locomotive-in-one.
After being the talk of the town for a while, today railmagazine.com has released the news officially: 'Ten tri-mode locomotives are being ordered by Rail Operations (UK) Limited, in a deal worth more than £40 million.'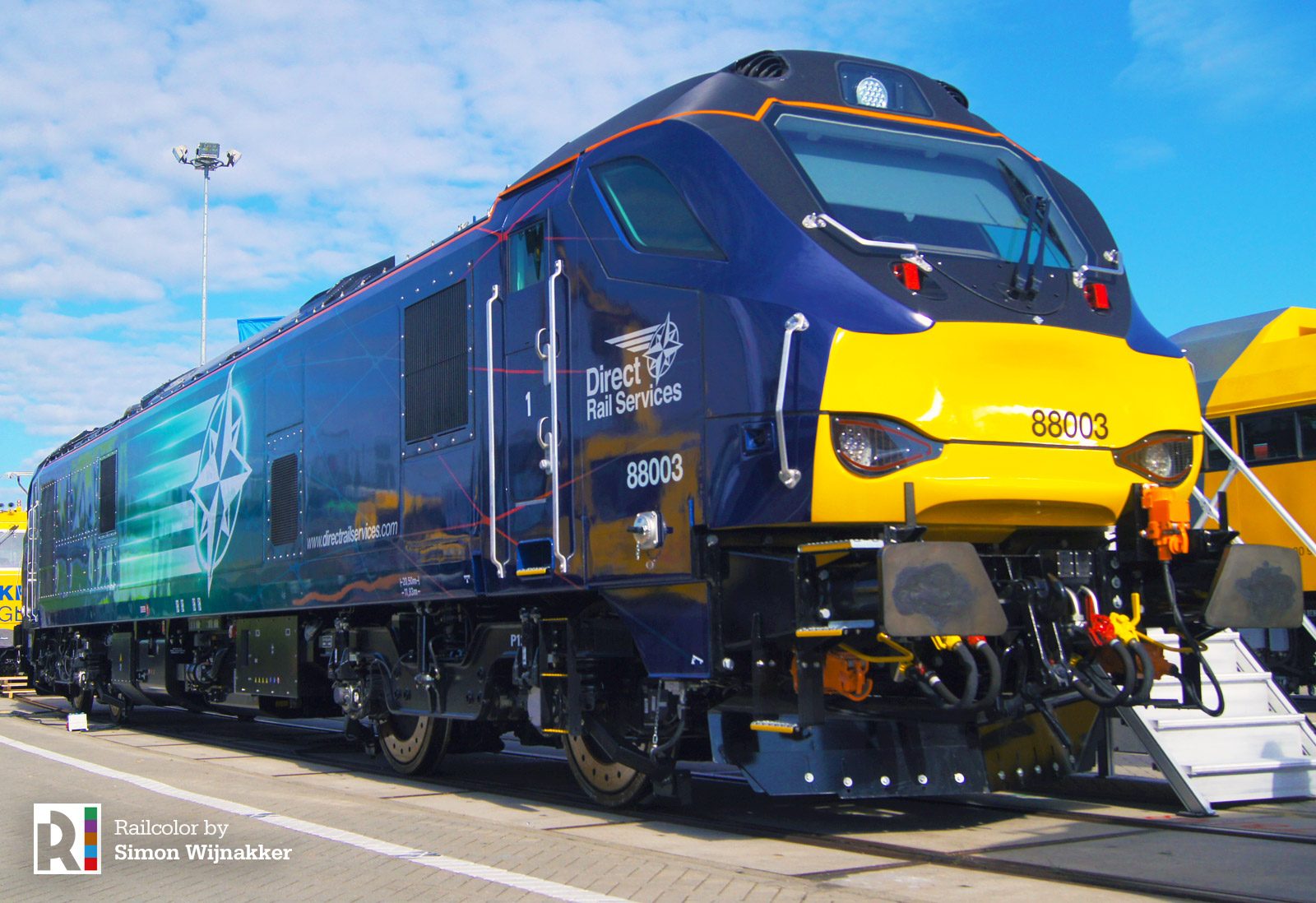 At this moment the new type of locomotives is labelled 'Class 93' and it will be part of Stadler Rail's family of UK locomotives. An overview:
Class 68 = UKLight diesel 2.8 MW > 3 batches (15+10+7) of in total 32 locomotives Beacon Rail > DRS
Class 88 = UKdual AC electric 4MW + diesel 0.7MW > 10 locomotives for Beacon Rail > DRS
Class 93 = AC electric + diesel + LTO battery > 10 locomotives for Beacon Rail > ROL