Operator Translink from Northern Ireland ordered 21 intermediate cars for the CAF built Class 4000 diesel trains to add extra capacity to its fleet.  
On 6 December 2018 Northern Irish public transport operator Translink signed a contracts worth £ 50 million (€ 56 million), with Spanish manufacturer CAF to supply 21 new intermediate cars for the twenty Class 4000 diesel trains. The delivery of these cars is an option in the original Translink-CAF contract. The 21 new cars secures another 1400 seats to Translink's fleet to provide the much needed extra capacity as traffic grew 130% in the last 12 years.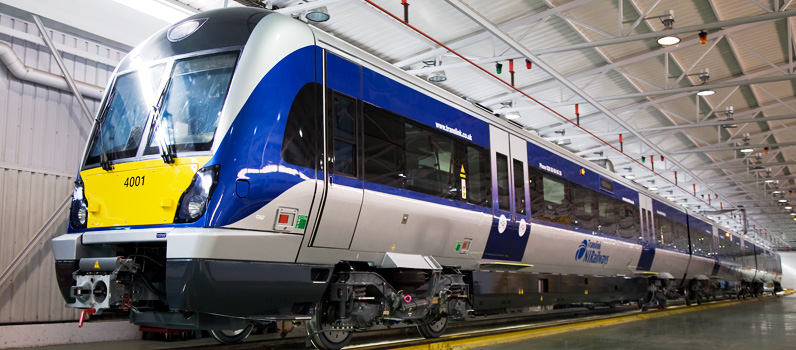 Translink NI Railways intends to operate more six car trains, incorporating the new intermediate cars, on busy routes at peak hours. The delivery is due for during 2021 and the trains should be in service by autumn 2022.
CAF's third contract for Translink
According to CAF UK Director Richard Garner it's the third contract  awarded by Translink. Previously CAF supplied:
the 20 Class 4000 DMUs (2011);
and 23 Class 3000 DMUs (2004/2005).