Back in 2004, the Slovenian Railways (SŽ) ordered 20 high speed multi purpose locomotives from Siemens. The fleet eventually grew to 32 machines (541 001-022 and 541 101-110) – since then, many of these had (and some still have) distinctive "Werbelok" liveries, as the Germans call these full wraps for promotional purposes. Time for an overview.
Photos by Šimon Prečuch – Visuals by Railcolor Design and Michele Sacco
Designated as series 541, the locomotives are configured for 3 kV DC (for Slovenia and Italy), 15 kV AC (Austria and Germany) and 25 kV AC (Croatia and Hungary) voltage systems.
The standard livery:
SŽ 541 001: Scotch
Today 541 001 is wearing a Scotch™ (adhesive tape producer) livery: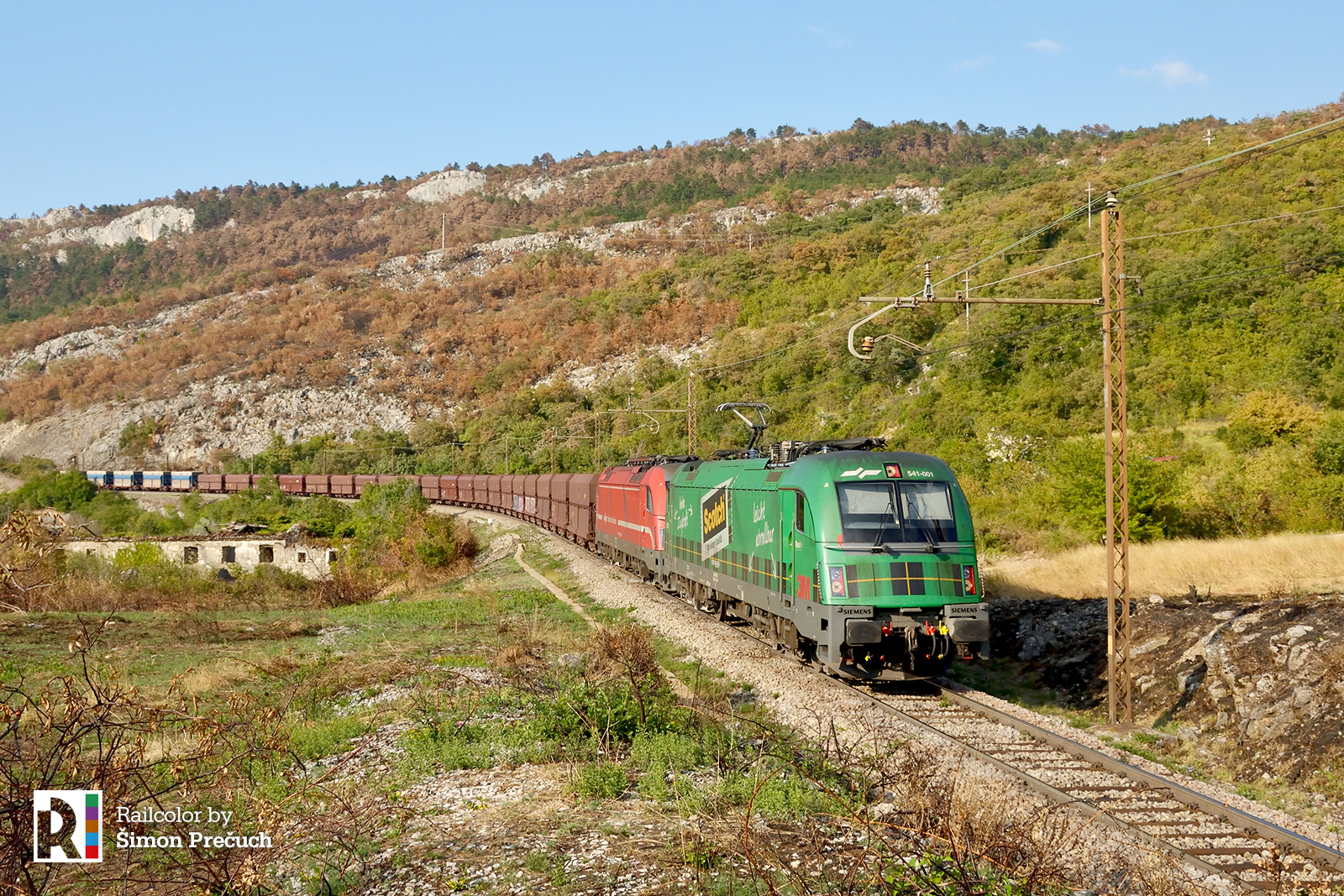 Sorry, to read this article, you need an Expert subscription – for a small fee per month, you will be able to read all our publications + you support the development of this website. Order your subscription here and let's make Railcolor better together!
Right now, we have a special offer for you: