This is how they travel: over the road; A "Convoi Exceptionnel" of Inspiros was seen in Sofia this weekend and they are not the first ones to arrive at their new home town.
The first Inspiro train for the currently built line 3 of Sofia metro arrived in the beginning of July. A total of 20 units will be delivered by a consortium between Siemens Mobility and Newag.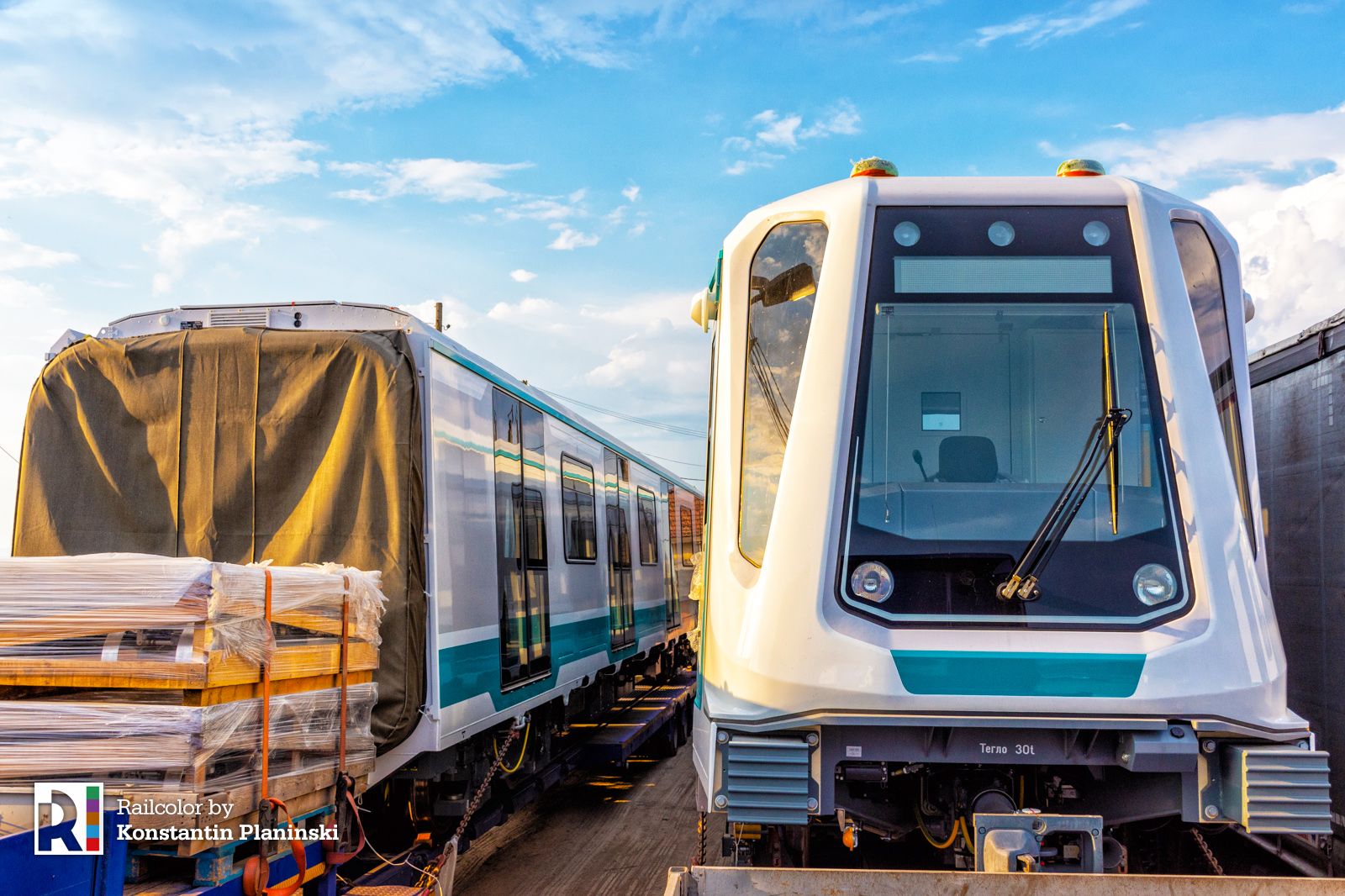 Now, series delivery of the 3-car sets is ongoing, with a new unit arriving in Sofia every two weeks. The one depicted in this article is numbered as: 3011-7006-3012.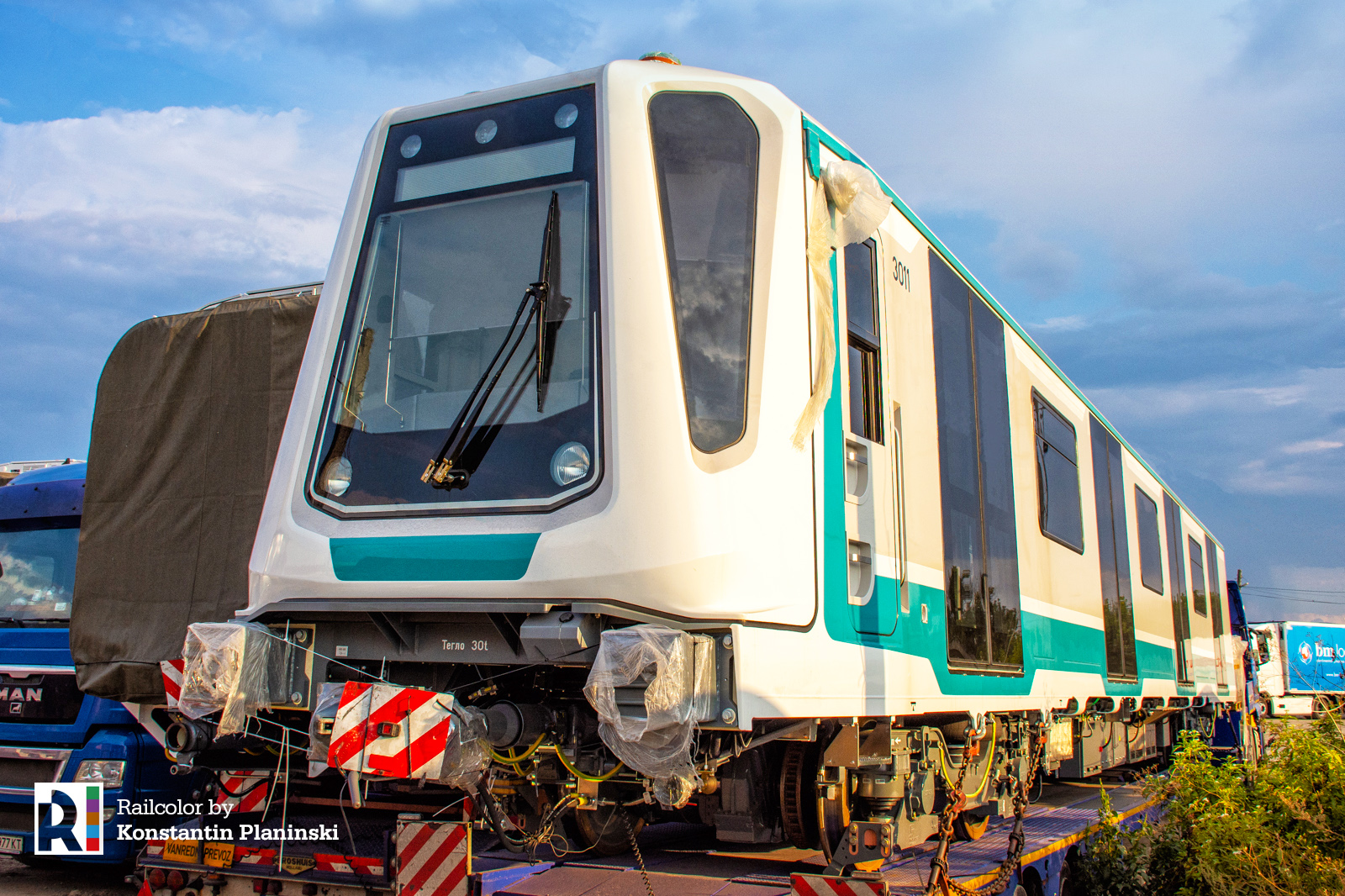 The first to arrive was 3003-7002-3004, turning the latest one into the fifth to be delivered into its new home.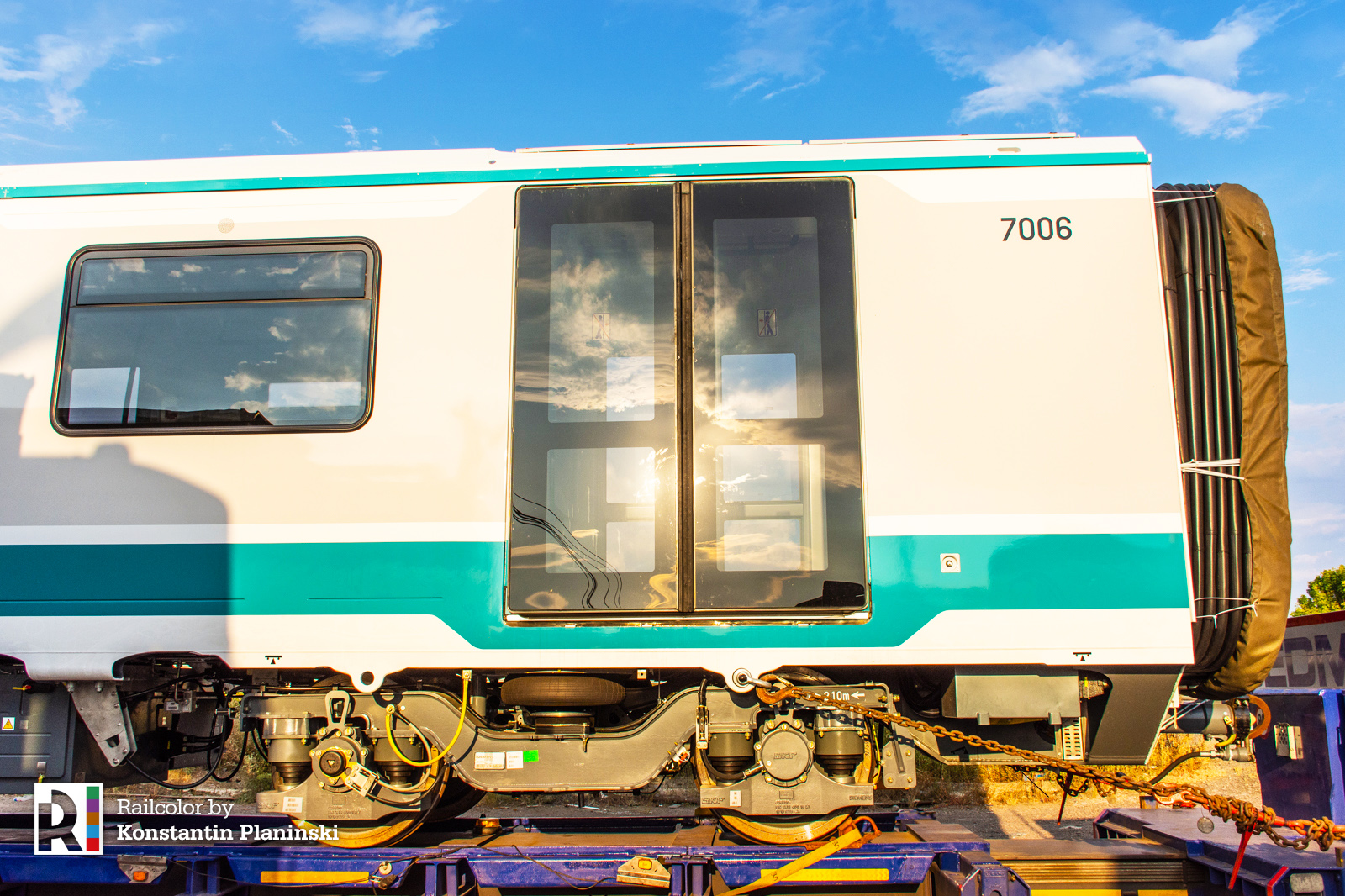 Here's the current list of all Inspiro metro trains for Sofia to date:
Train 1 (3001-7001-3002): this is the test-bed train, which we showed you earlier: presumably in Poland;
Train 2 (3003-7002-3004): already in Bulgaria;
Train 3 (3005-7003-3006): already in Bulgaria;
Train 4 (3007-7004-3008): already in Bulgaria;
Train 5 (3009-7005-3010): already in Bulgaria;
Train 6 (3011-7006-3012): already in Bulgaria.
Note that all motor cars are numbered as series 30XX, while the middle sections, series 70XX, are the ones showing the actual train number.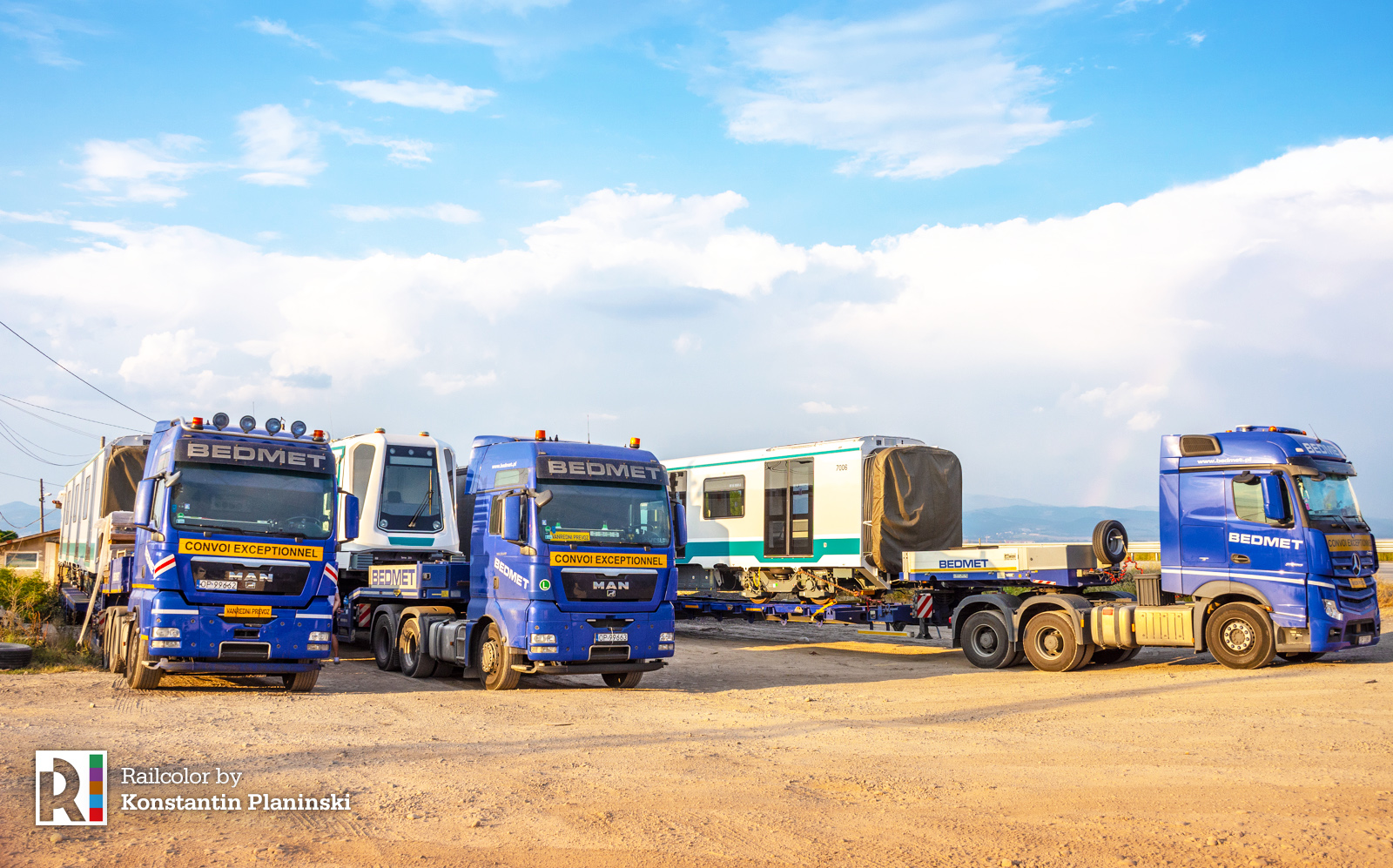 The journey from Poland takes a week. The transport is mainly done by night, when there is less traffic.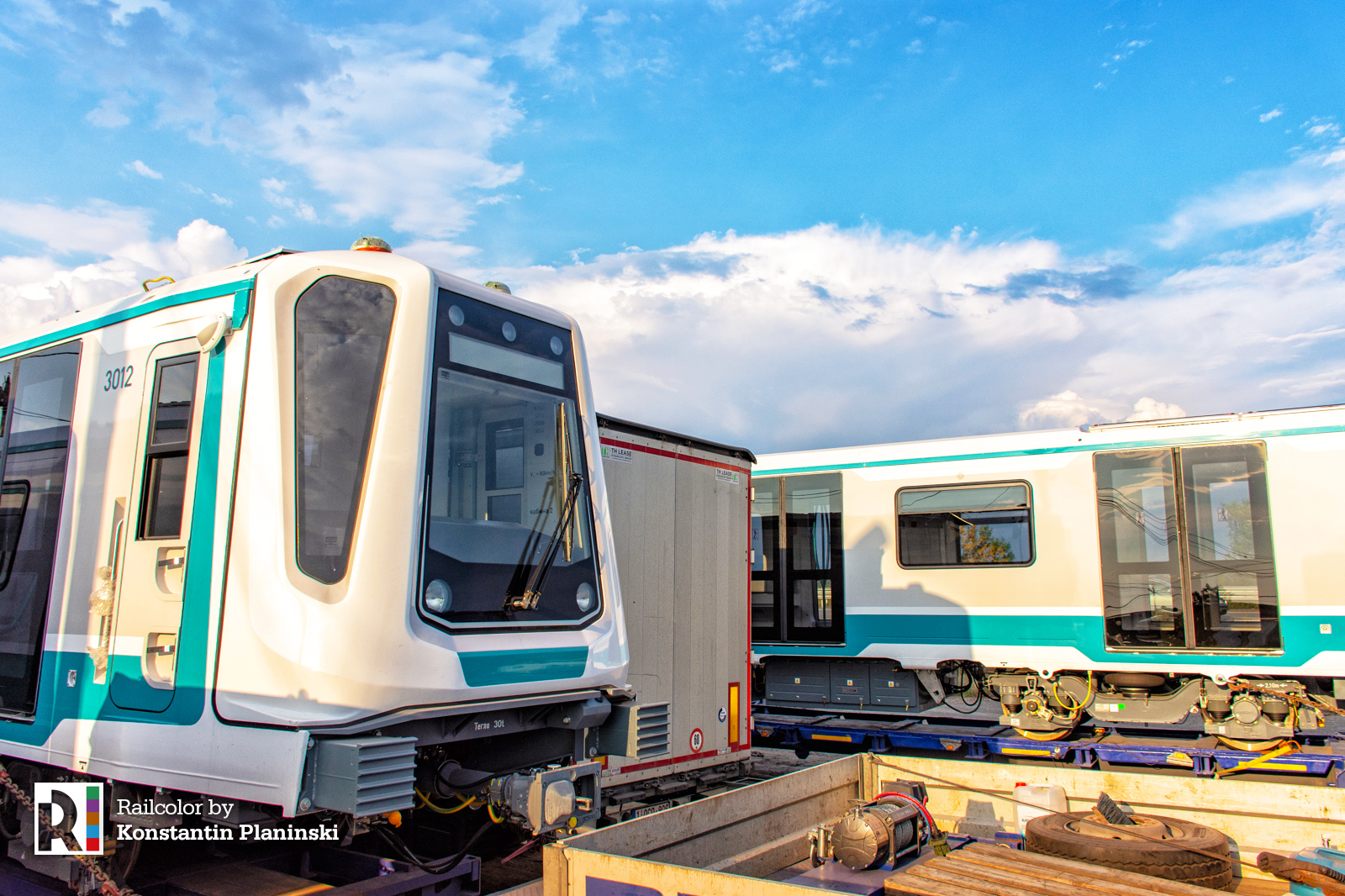 While this is not the first picture material we are showing on the white-teal metro trains for Sofia, we will soon be able to pay an in-depth visit to the one that Siemens will be soon exhibiting at the InnoTrans trade fair in Berlin.