Transport for Greater Manchester has signed a contract for the supply of 27 new M5000 high-floor trams with Bombardier & Kiepe Electric for the Metrolink network.
In early July 2018, regional public transport authority Transport for Greater Manchester signed a contract for the supply of 27 trams to be operated on the regional Metrolink network. Like the current 120-unit fleet of M5000 trams, the 27 new trams will be build by the Bombardier Tranpsortation and Kiepe Electric. The deal is worth £72 million (approx. € 81,5 million).
The delivery of the 27 trams is expected to start in February 2020 and will be completed in June 2021. The arrival of the new trams will result in 15% more capacity. The deal is financed from the UK government's Transforming Cities Fund.

The Metrolink was originally operated by RATP Dev, but since July 2017 a joint venture of Keolis and Amey has taken over. The same JV that was announced winner in the tender for the Wales and Borders railway franchise recently. KeolisAmey got a 10-year contract for the operation and maintenance of the tram network.
M5000 high-floor trams
The M5000 tram is a high-floor member of Bombardier's Flexity Swift range. The M5000s replaced AnsaldoBreda T68 series trams. The first M5000 entered service in 2009, in 2014 the last T68s were taken out of service. The 2-car bi-directional M5000 units run alone or in couples.
Each tram will have capacity for 206 passengers and a maximum speed of 80 km/h. The 28,4 meter long trams have a aluminium body.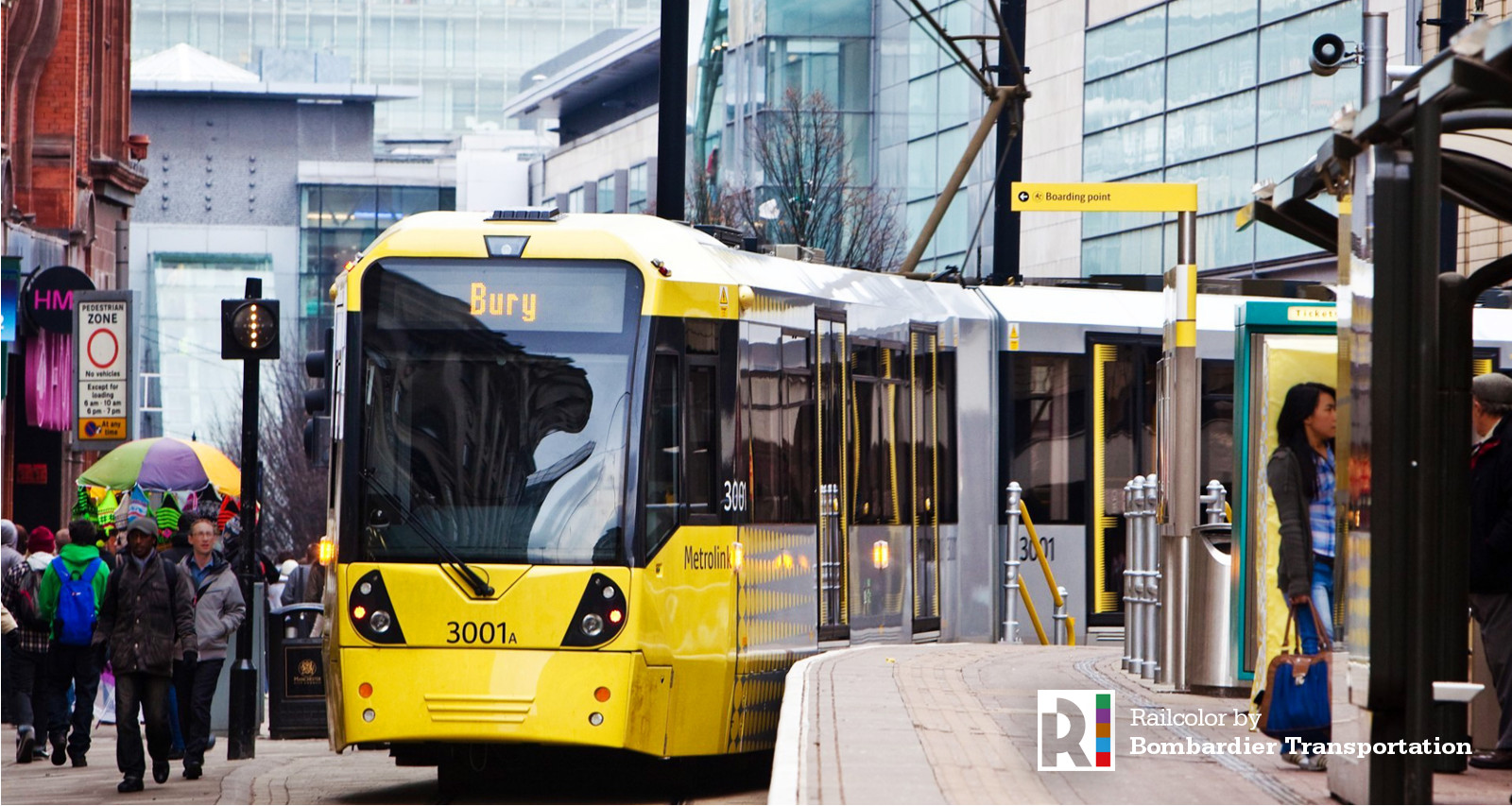 Key technical data
Weight: 39,7 t 
Power: 4 x 120 kW 3 phase AC motors
Voltage: 750 V DC
Track gauge: 1435 mm (standard gauge)