Spanish rolling stock manufacturer Construcciones y Auxiliar de Ferrocarriles (CAF) signed an agreement for the supply the seven light rail vehicles for the Swedish city of Lund. The vehicles are intended for a light rail line connecting Lund Central station with the science village of ESS.
Construcciones y Auxiliar de Ferrocarriles (CAF) is selected to deliver seven light rail vehicles for the 5,5 km long light rail line in Lund. Lund is a Swedish city with over 80.000 inhabitants approximately 18 km northeast of  Malmö. It is housing the European Spallation Source (ESS), a state-of-the-art science center for research into the world of neutrons. This will generate traffic due to new inhabitants and visitors. Lund is the fourth largest railway station in Sweden having more than 40,000 departing and departing travelers daily.
The decision to buy light rail vrhicles was taken by the Regional Public Transport Board, after the regional board approved financing the order, which has a value of SEK 297 million (approx. € 28,5 million). The agreement also includes maintenance of the trams for a ten-year period.
The line will be operated by Skånetrafiken. The opening was originally planned for 2019, but the project has seen some delays. According to the official timetable for the tramway, traffic will start in 2020.
CAF has previously delivered trams to Stockholm's Tvärbanan, Nockebybanan and Spårväg City as well as trams for Utrecht (NL), Budapest (HU) and Birmingham (UK).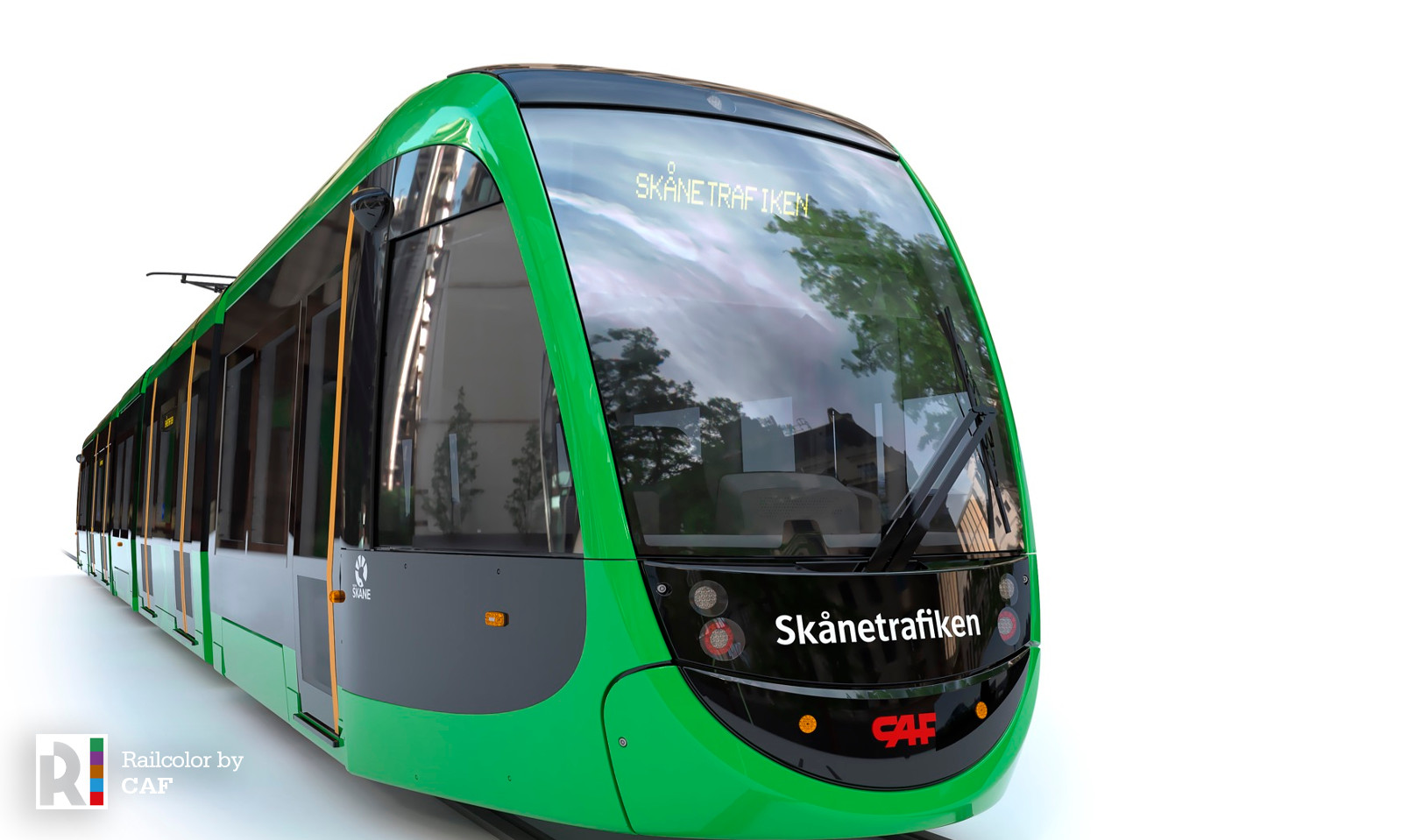 CAF Urbos 100
Manufacturer CAF is well aware of requirements in the field of climate, work environment, vehicle approval and documentation, as it has more projects in Scandinavia. The Lund tram design will based on CAF's standard platform Urbos 100.
The Lund trams, with a length of approximately 33 meters, will be 100% low floor and there will be plenty of space for prams and wheelchairs. There will be six doors on each side, four double-leaf doors en two single-leaf ones. One vehicle will have a total capacity of around 200 persons, of which 40 seated. There will be four wheelchairs spaces, in the direction of travel. WiFi will be available both in the trams and at the stops. The seats will be equiped with USB sockets.
Where to park and maintain the trams?
Traffic should start by 2020, but a recent tender for building the tram depot ended without bids. It's still unknown how this will affect te opening of the line as the tram depot needs to be ready before traffic can start.