Skoda's 100% Finnish subsidiary Transtech will deliver ten additional ForCity Smart Arctic trams to Helsinki's City Transport (HKL). 
Previously HKL ordered sixty ForCity trams of the same type. This order is worth €30 million. In recent years, Helsinki ordered a total of 99 trams worth more than €300 million (70 for Helsinki city and 29 units for the Helsinki – Espoo line).
"I am very proud that HKL Helsinki is satisfied with the Škoda´s trams and the local transport company is ordering ten more vehicles. "says Zdeněk Majer, Vice President of Škoda Transportation and Chairman of Transtech.
Transtech will also deliver ForCity Smart Artic trams to Finnish city Tampere.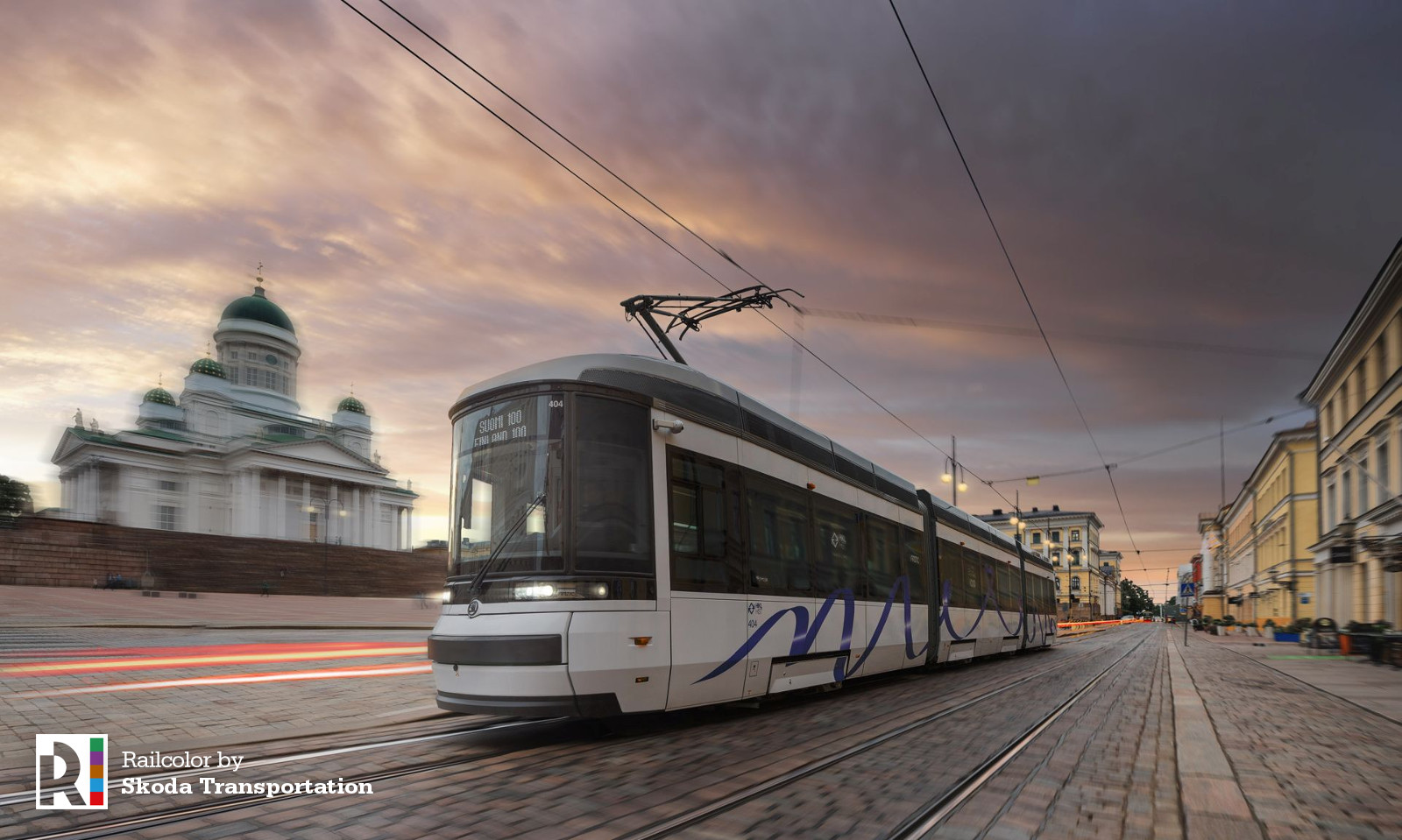 ForCity Smart Artic trams
The first ForCity Smart Artic trams have been in operation since 2013. Two pre-series units were delivered to the Finnish capital and used for trial operations, including two harsh winters, which were successful. Then series delivery started. Currently 48 ForCity Smart Artic trams are in use – numbered as series 400.
The different orders in one overview:
2011: +40 LRVs for Helsinki (with 90 as option)
2016: +29 LRVs for Helsinki – Espoo line (Raide-Jokeri)
2016: +20 LRVs for Helsinki
2018: +10 LRVs for Helsinki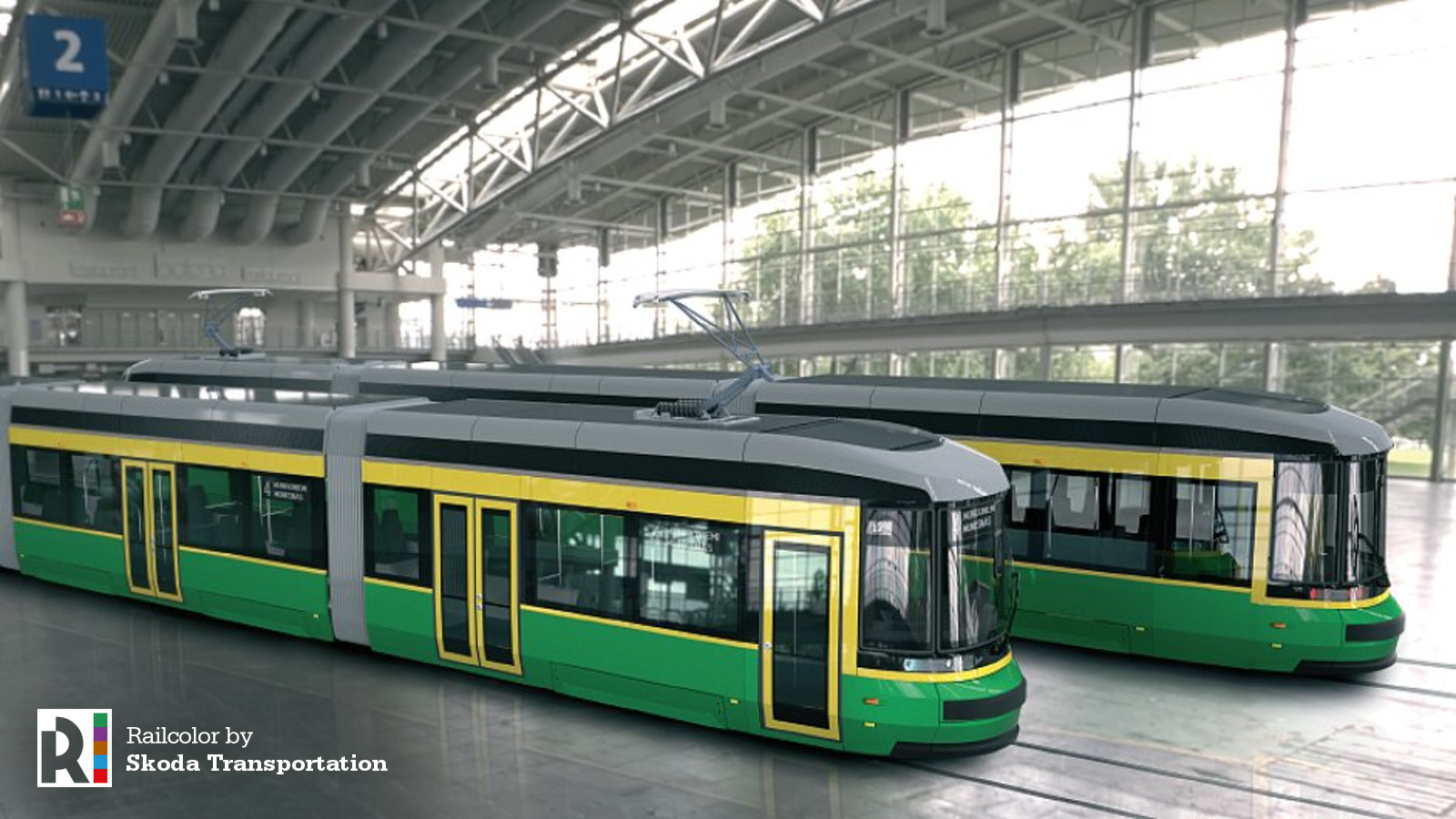 The one-directional, 3-car ForCity Smart Artic tram is a 100% low-floor tram with fully pivoting bogies. Track gauge in Helsinki is 1.000 mm. The vehicles are 27,4 m long and 2,4 m wide, have an axle load of less then 8,5 ton and are able of carrying 125 passengers (5 persons/m2), with 74 seats and 14 folding seats. The vehicle offers barrier-free access for wheelchair users and prams.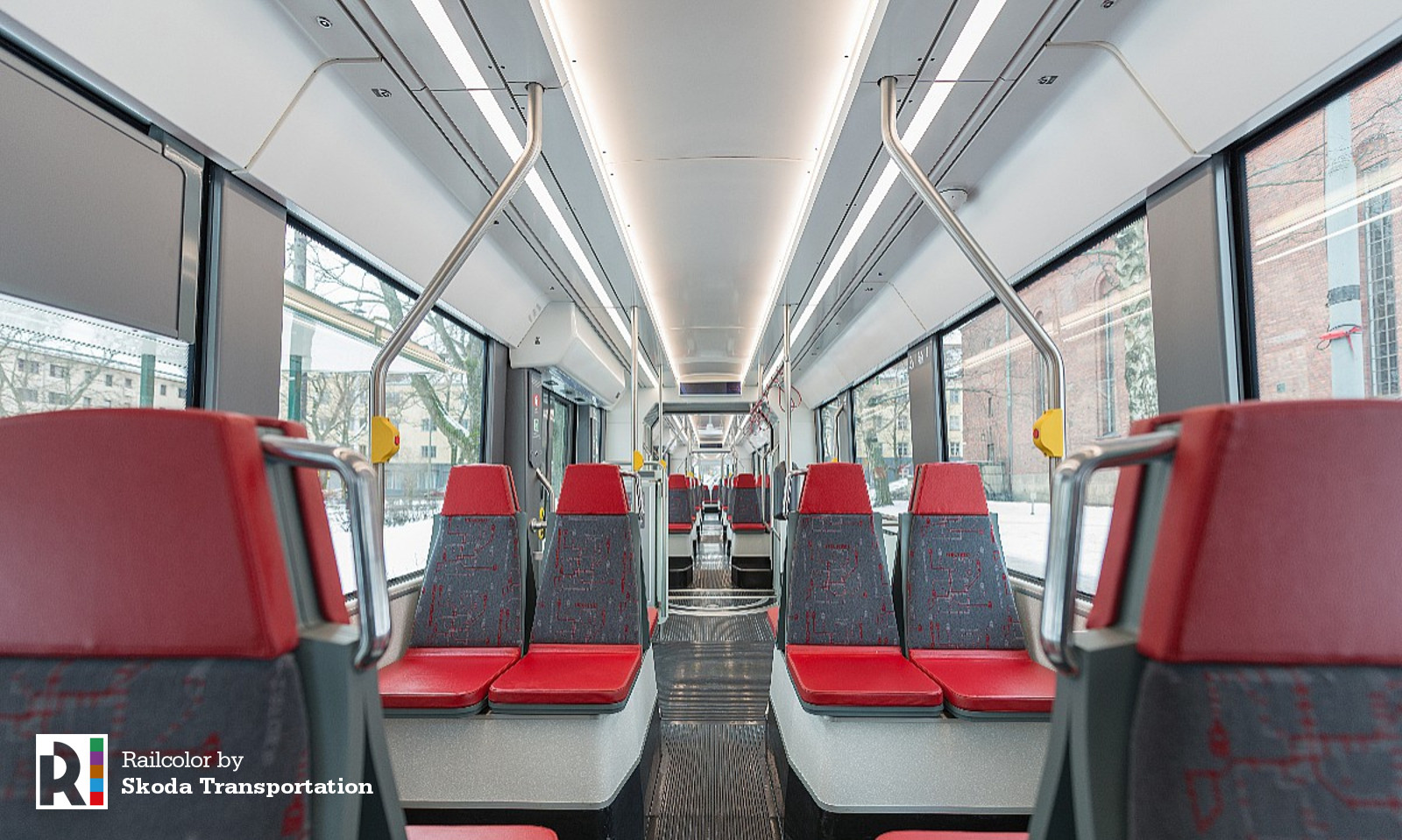 The 'all-wheel drive' and robust bogie design with axles ensures operations in the challenging conditions in the capital of Finland. An efficient heating system designed for northern conditions that includes thorough thermal insulation along with use of regenerative brake energy for heating the vehicle.
Further technical parameters:
maximum operation speed: 80 km/h
electrification: 600 V DC
Total power: 8 x 65 ton